I recently told you about our morning routine, but somehow I left out an integral part of every morning: COFFEE.
Some mornings require a bit more coffee than others. (Usually because I stay up wayyy too late reading a new book, when I should really be in bed sleeping!) But one thing is for sure: Every morning includes at least one cup of coffee. I'm partial to iced when I'm out and about, but at home I like a nice hot cup of coffee. (Bonus points if I can enjoy said hot cup of coffee without having to microwave it too many times.)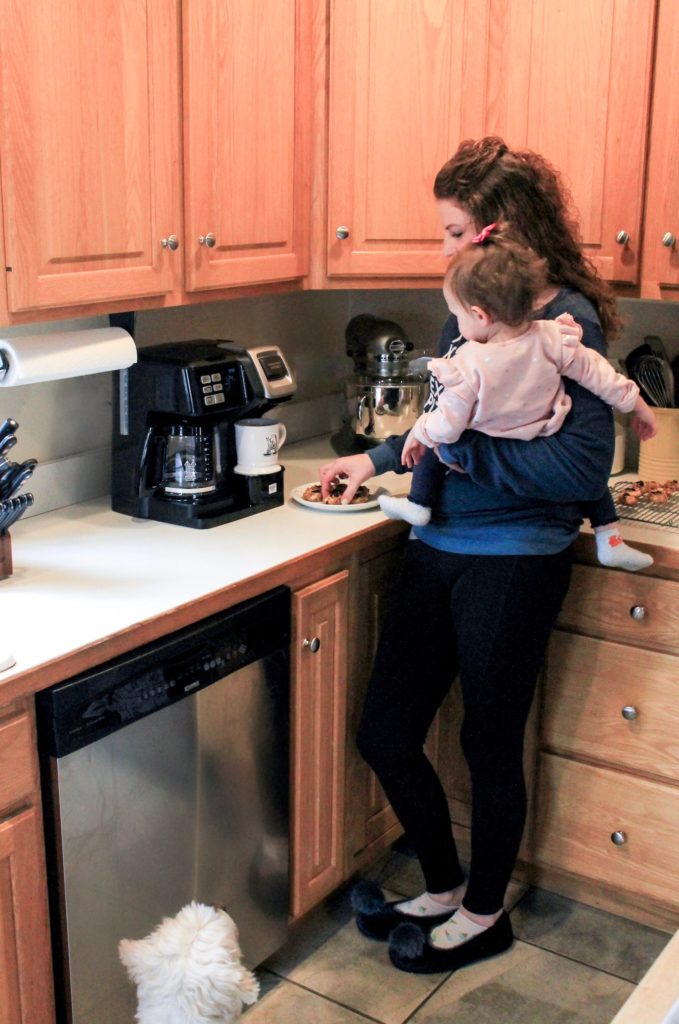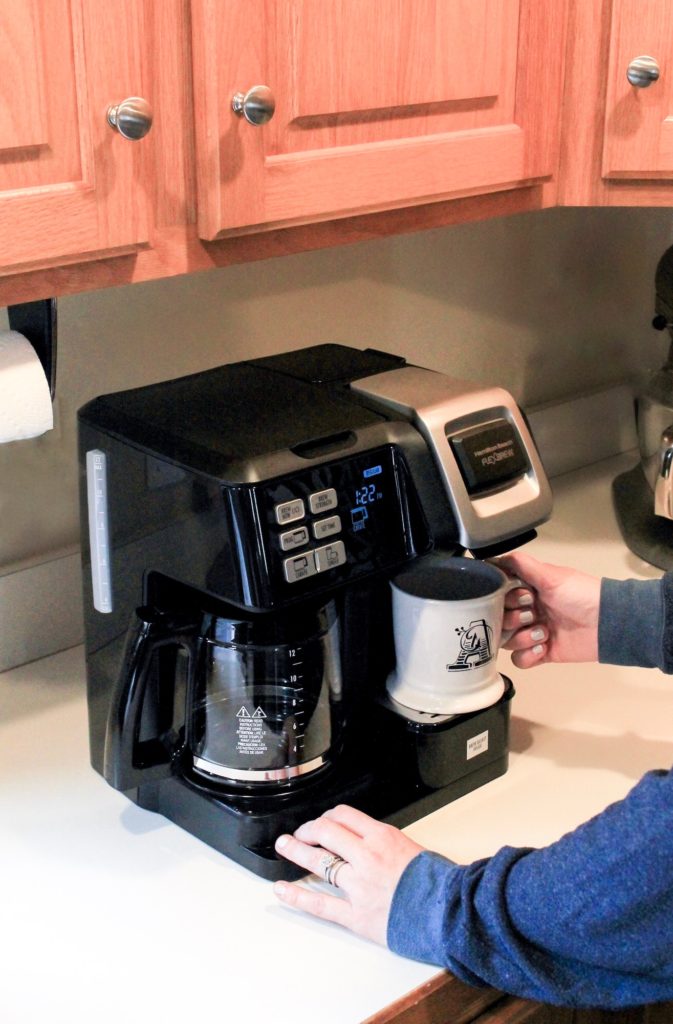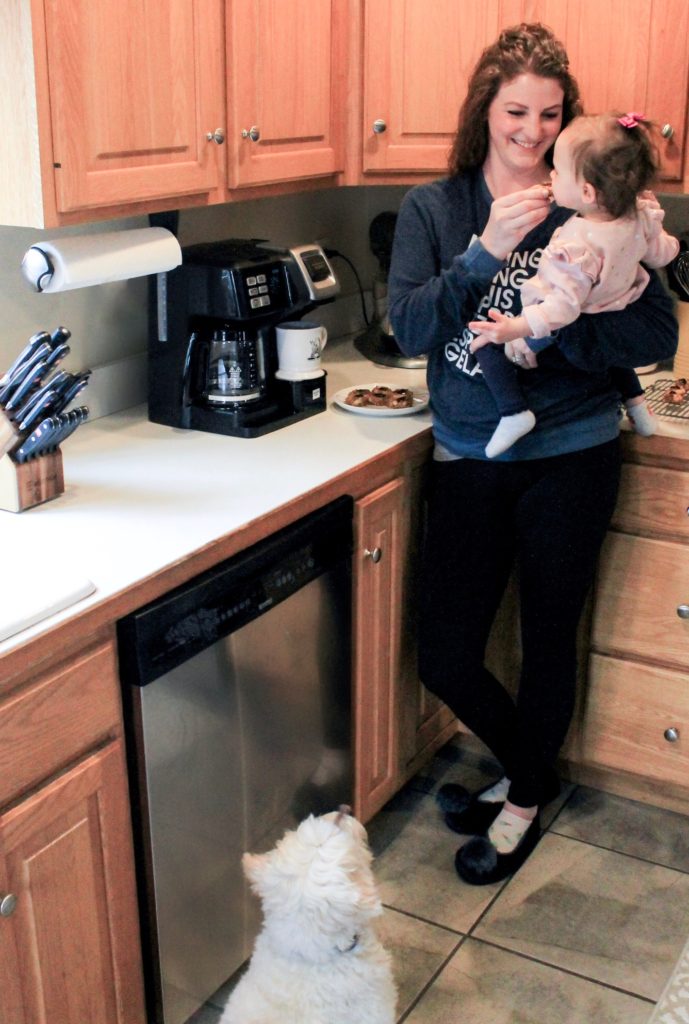 When I worked in an office, I would get a coffee on my way in and then would use the little pods to brew coffee during the day. Only one of the offices I worked in over the years had a typical coffee maker, where you'd brew a whole pot and just leave it for anyone to take it. I never invested in a pod coffee maker for home because it just didn't make sense to me to have two different coffee makers because I like pods and he likes regular brewed coffee. But recently I found out that there's a coffee maker that brings the two together! Hamilton Beach makes the FlexBrew Coffee Maker: It has that has the brew side for an entire pot, or you can use the pod side to make just a cup. Kind of genius, right?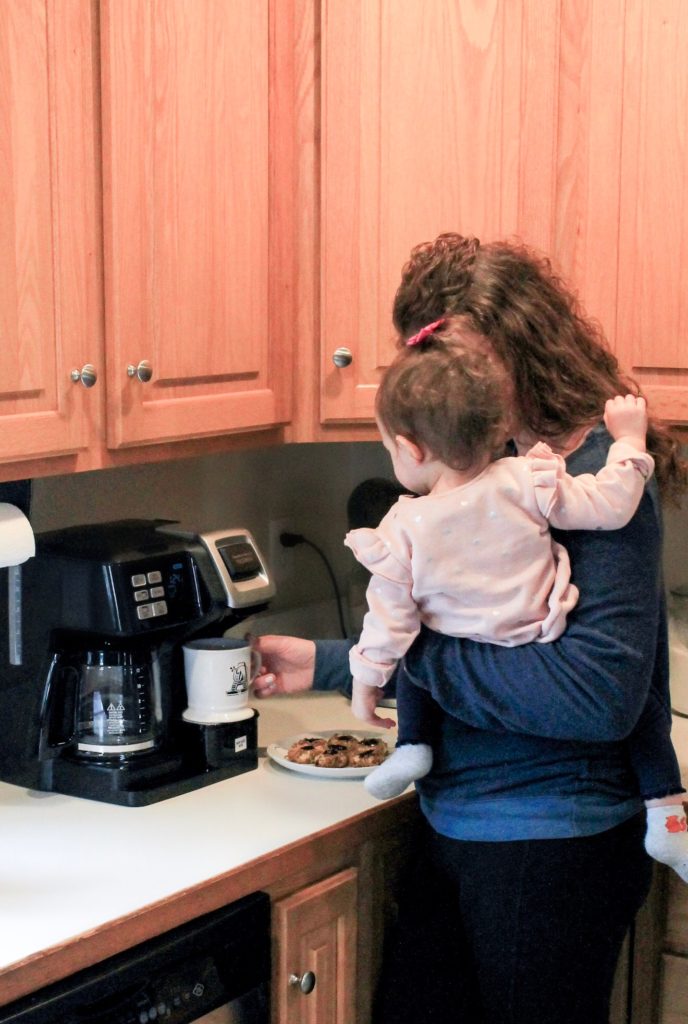 NOW the fun part! I'm giving away a Hamilton Beach FlexBrew Coffee Maker to one lucky winner.
Here's how to enter:
1. Follow both me and Hamilton Beach on Instagram
2. Tag 2 coffee-loving friends on the Instagram giveaway post (each comment with 2 people tagged is a separate entry)
Bonus entry: Leave a comment here telling me what your favorite coffee flavor is
Bonus entry: Subscribe to my newsletter
Bonus entry: "Like" my last 4 posts on Instagram
Bonus entry: Share my Instagram post on your Instagram Stories and make sure you tag me so I see it!
A random winner will be selected on December 21st and announced on that day's post and the giveaway post!
You can also get 10% off your purchase of a FlexBrew Coffee Maker by using code 10FLEXBREW here.
I'm required to tell you that this giveaway is sponsored by the lovely folks at Hamilton Beach and is no way affiliated with Instagram. It's open to US residents only, and giveaway accounts (Instagram accounts solely for contest entries) are not eligible to win.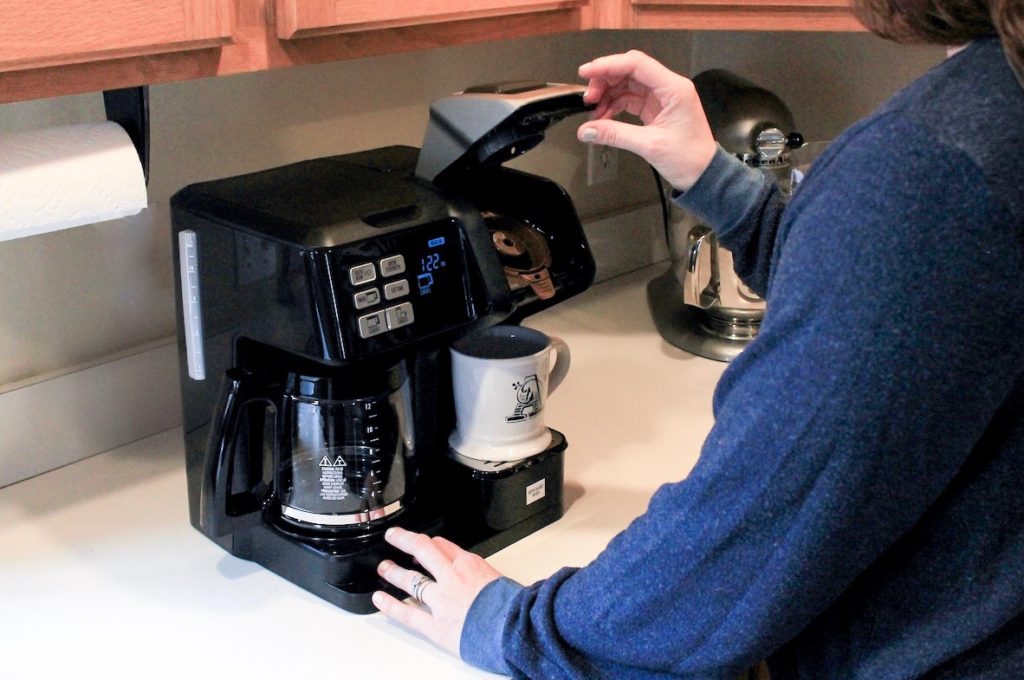 Thank you to Hamilton Beach for sponsoring today's post, and today's giveaway! All opinions, as always, are my own.