I have embraced kimonos, and I'm so glad they're on trend!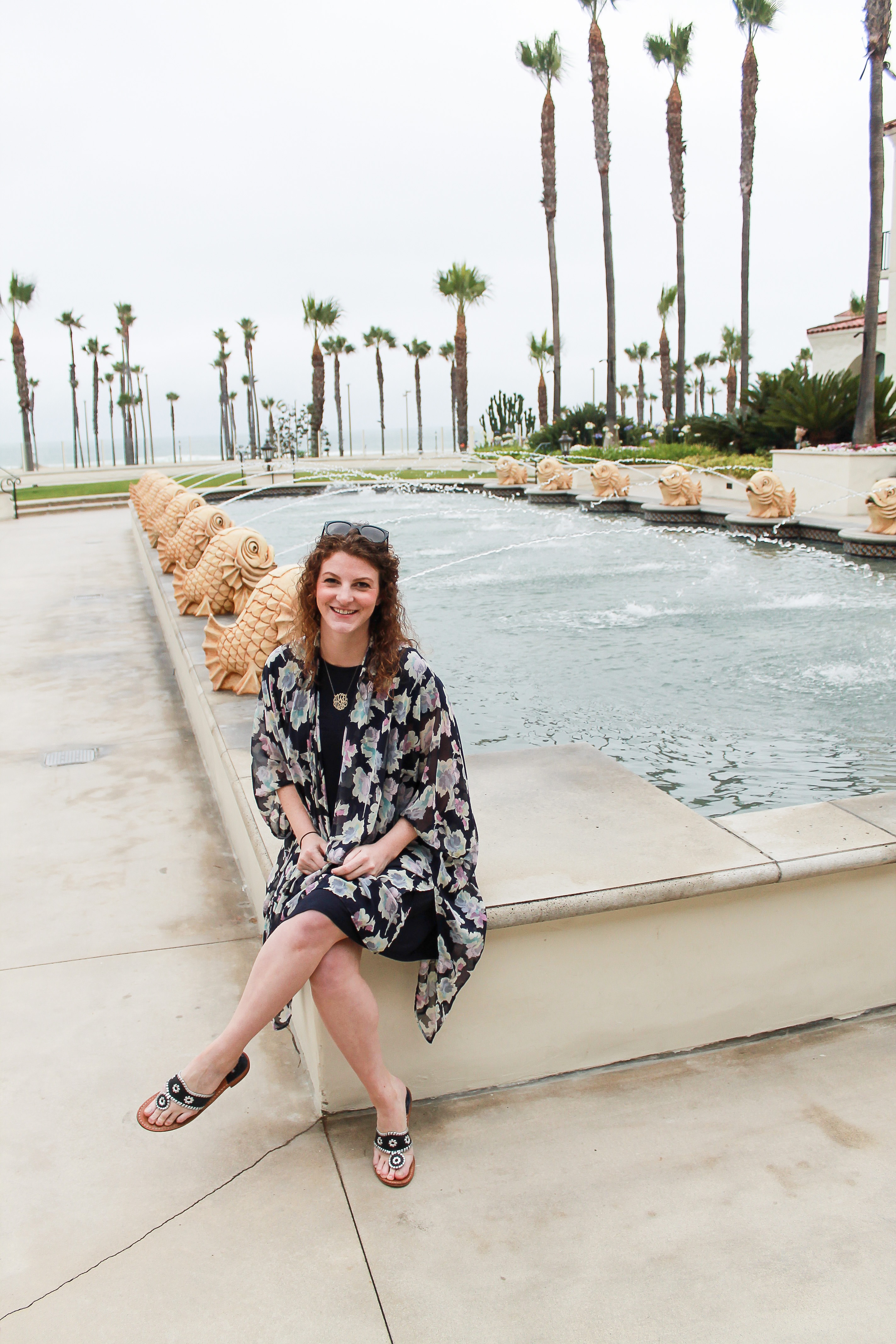 navy maternity swing dress and navy printed kimono (both c/o PinkBlush Maternity) // Jack Rogers sandals
I kept seeing people wearing pretty printed kimonos over solid colored dresses and tanks, and I finally got myself one – and I love it. It's so light that I can wear it as a light layer all summer, and it adds a little bit of fun to a solid-colored dress.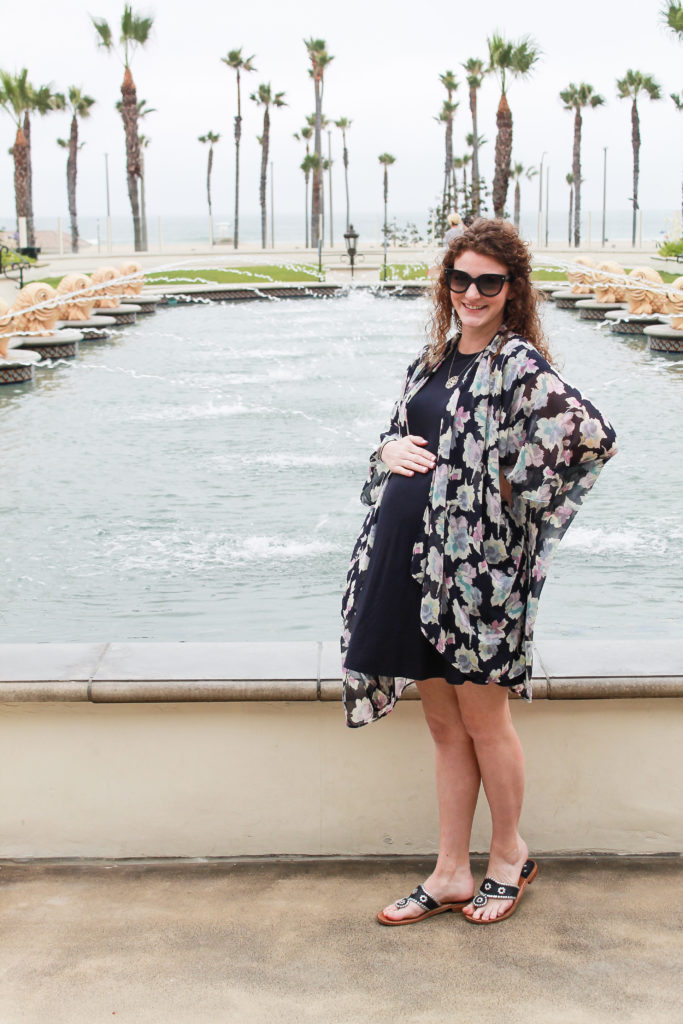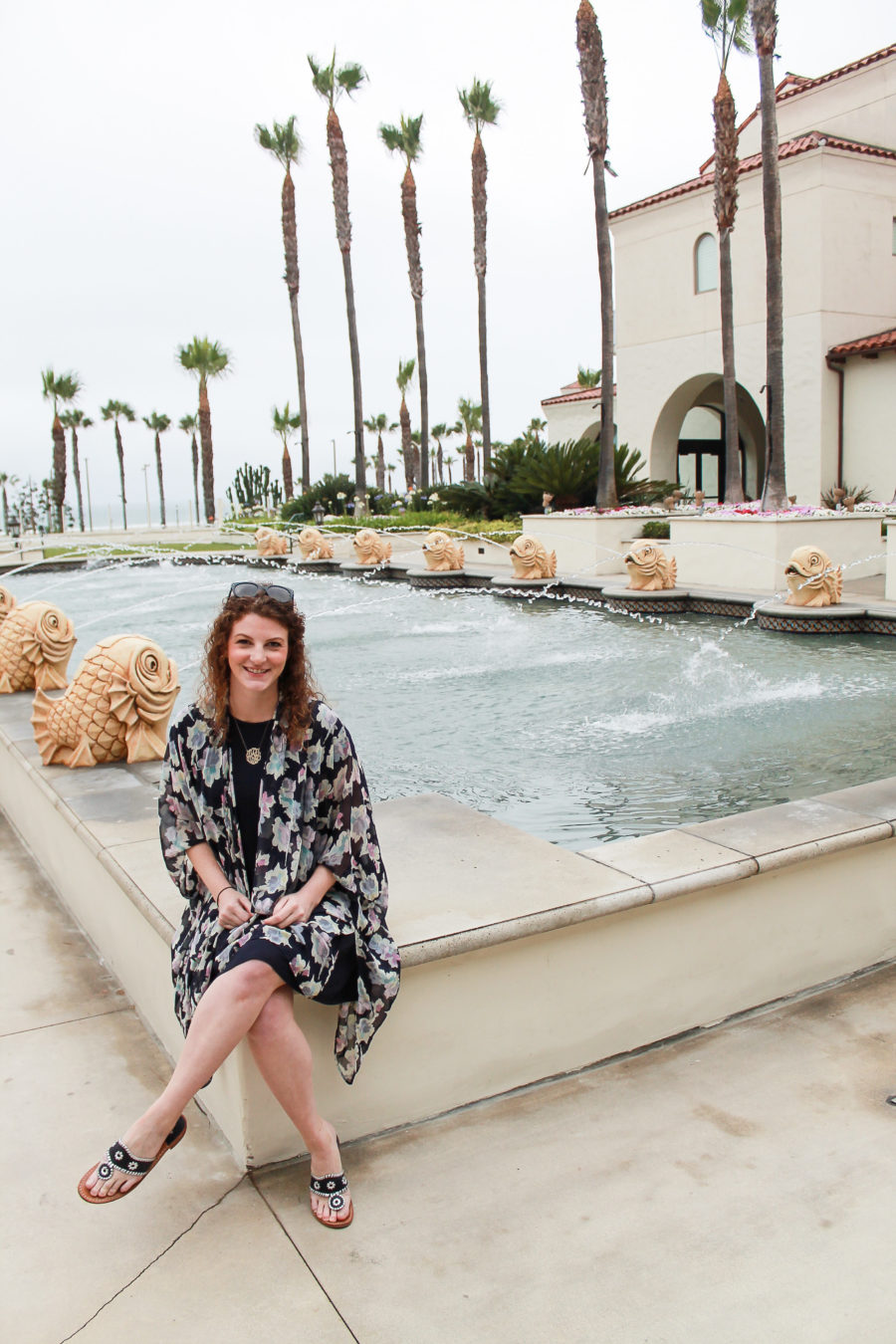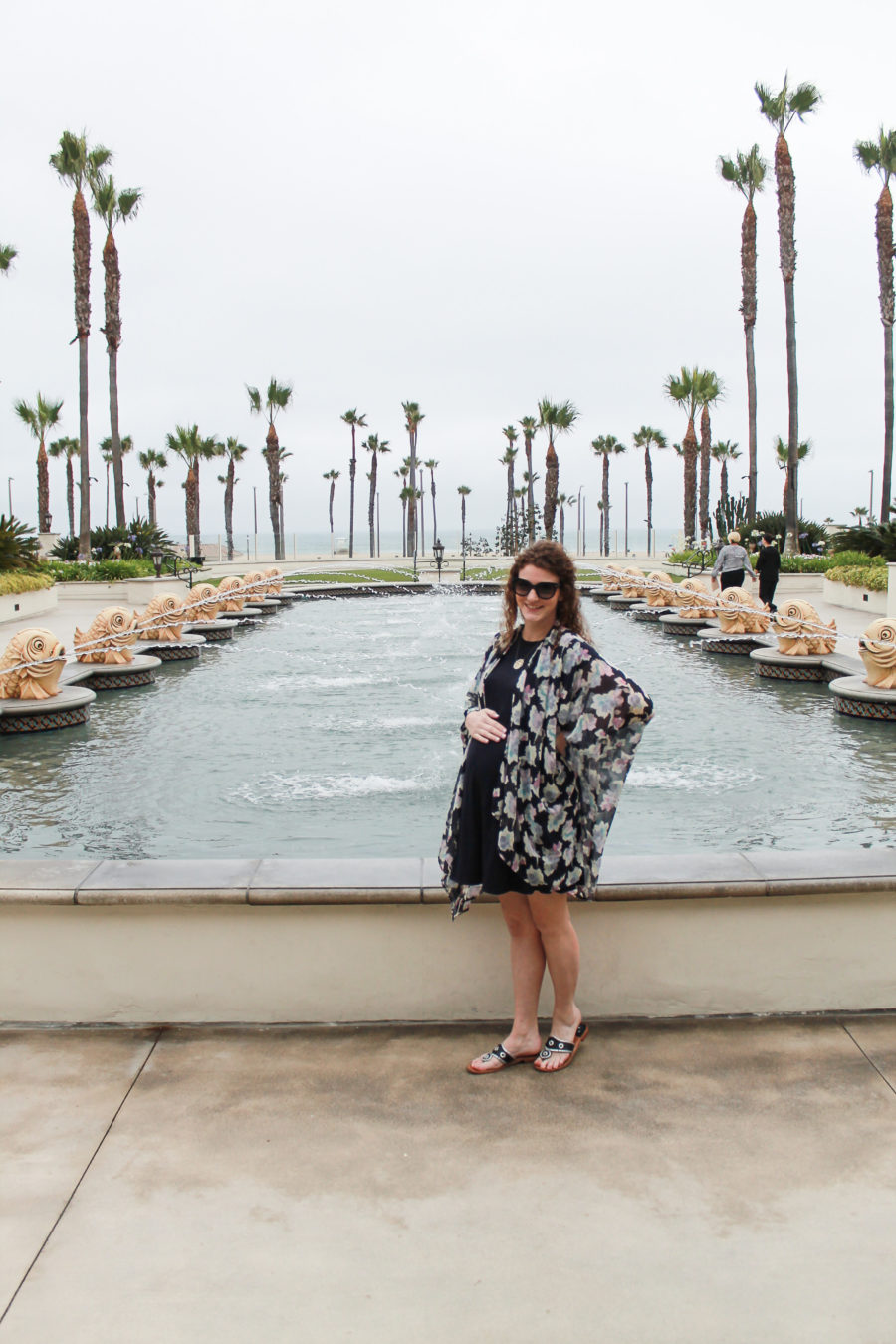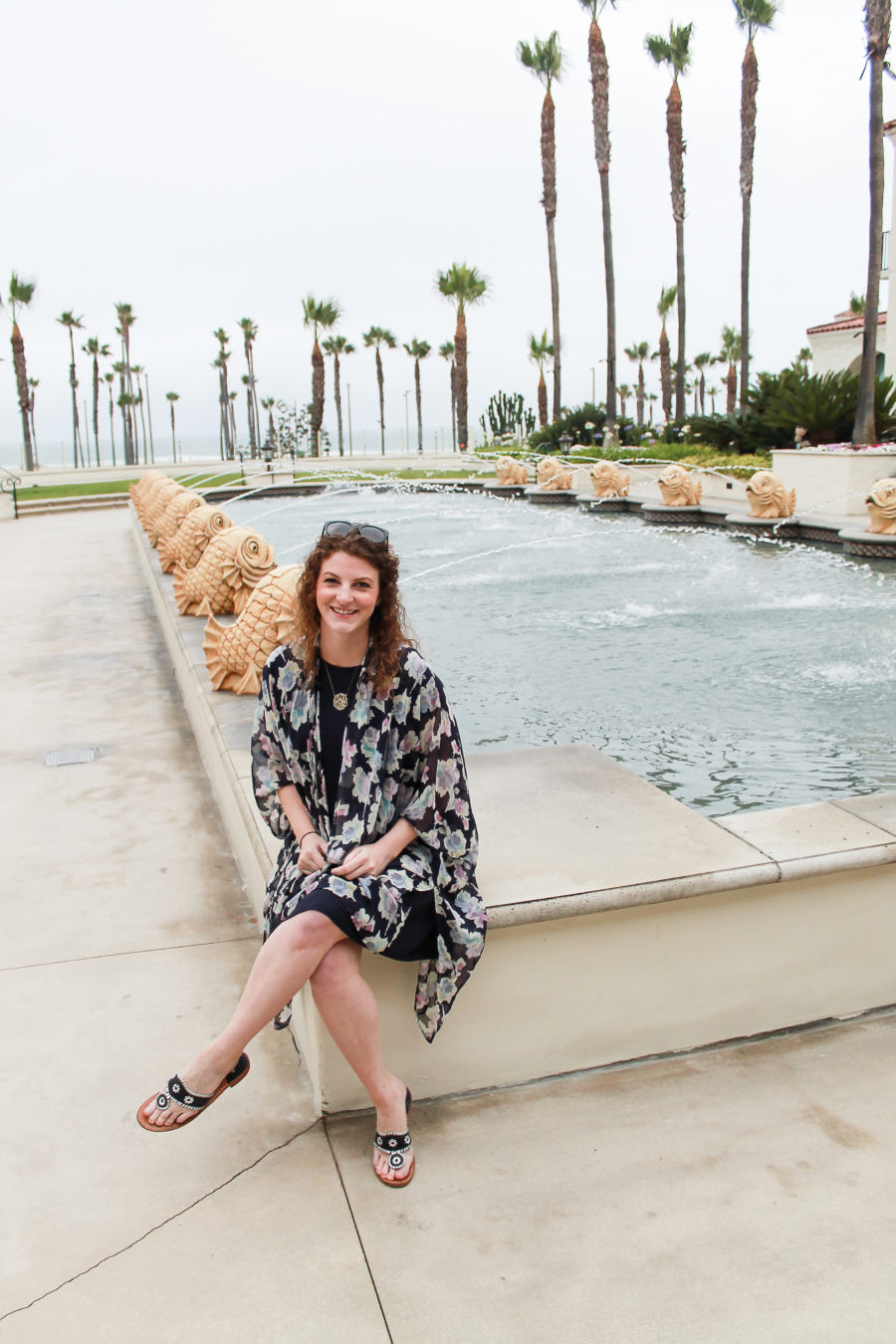 When we were in Southern California, the weather wasn't as we had expected – and it was a little cooler everyday than we hoped. I didn't exactly pack sweatshirts, so my printed kimono offered a little more coverage on the cooler days, and it was so light that I could take it off if it got warmer and carry it in my tote without having it take up too much space.
I love the way it looks over a simple tank and jeans or leggings. It obviously works over a big ol' bump, too! And I think it's one trend that seriously works on every body type, which is hard to find!
What do you think – would you try a kimono?