When we started designing our kitchen, we knew that we wanted white cabinets. Our kitchen for years has had light-colored wood, stainless steel appliances, and beige-ish tile floors. I couldn't wait to get rid of those cabinets – or the recessed lighting that was everywhere! You can see what our kitchen looked like in this blog post.
One of my favorite things about the new kitchen (even though it isn't yet installed) is the island. We decided to do all white cabinets in the kitchen, aside from the navy blue island. The countertops will be a white-ish quartz, but the island is going to be the highlight of the room.
It shouldn't be too surprising to the people who know us that our home will have a total of 5 or 6 colors throughout, with navy blue being the centerpiece. Both T and I love the color blue, so that works well for our home decorating! And we both agreed that light/brightness is important through the whole house, which means that most of the rooms are going to have light colors on the walls.
Here's the color palette we're using for the base of our home: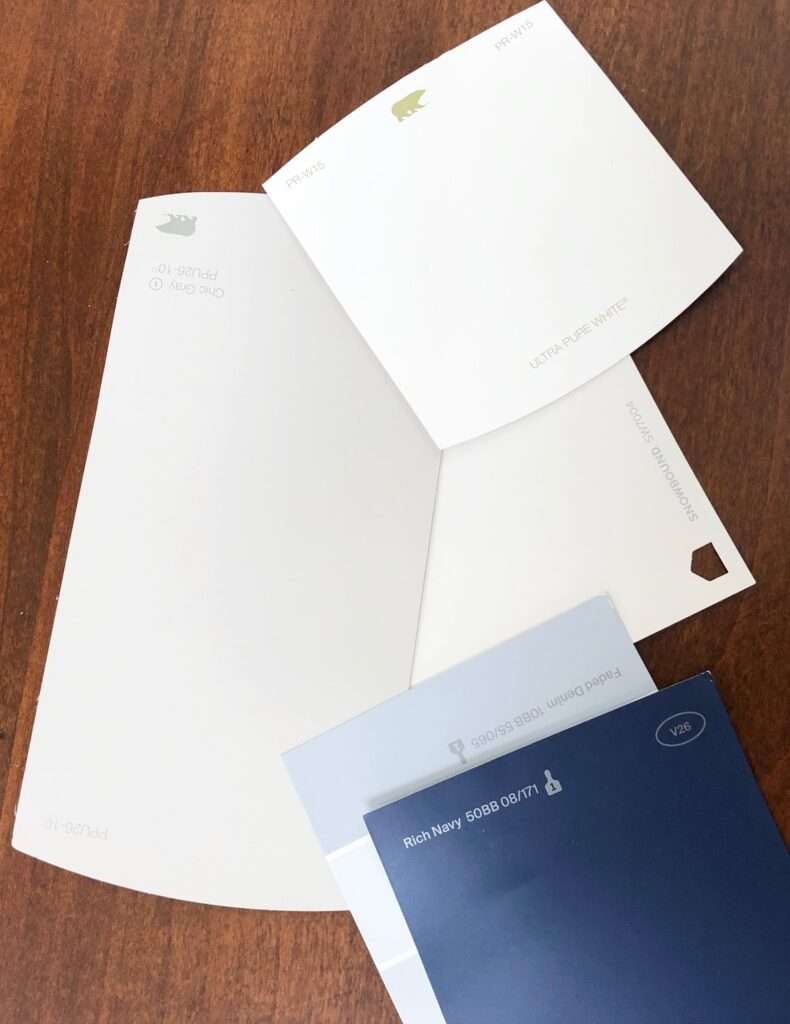 These colors are from our paint colors – dark navy, federal blue, a light gray, a lighter gray, a warm white, and a true white
I can't wait to show you all what the house looks like! You can see more home renovation posts here.