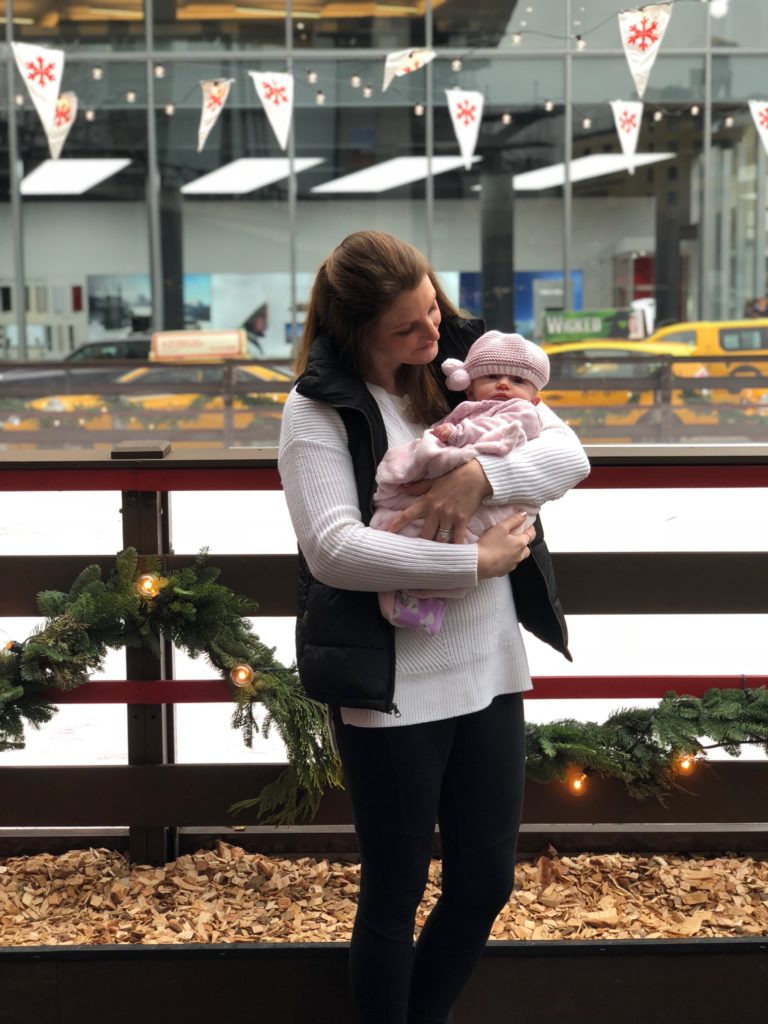 How has motherhood affected your personal style?
My style has evolved over the years, but there's one thread that is woven throughout: I lean towards casual pieces, and I like comfortable style.
In my post-college days, you'd rarely catch me out of the house without heels on, even if I was in skinny jeans and a sweater. Then I started working in downtown Boston in a much more casual environment, and those heels were replaced by flats. Once I got pregnant, I started wearing clothes that were more flowy and had more stretch to them. I didn't throw out all of my jeans for sweatpants, but I chose dresses that looked cute and stood on their own. (Being pregnant during the summer was kind of awesome.) But there have been a few key changes in my personal style since becoming a mom.
How being a mom has changed my style
Comfort is key.
Now that I'm a mom, my days are spent frequently crouching to the car seat, bending and lifting and dealing with spit up. I'm amazed by women who have little ones and also look super chic all the time. As much as I would love to always be in designer clothes and have my hair looking perfect, it's just not my reality. Every morning I put on makeup and do my hair, but I have seriously taken to the athleisure trend. In the past couple of months, leggings have become my new best friend. I wear them probably 4 out of 7 days in the week! My favorites are these and these. If it's a day we're going hiking or doing something active, I love these.

That baby weight.


Part of the reason my clothing hasn't changed too much is because I haven't fully lost the baby weight yet. I still have 18 pounds to go to get back to my pre-baby size, and that also means 1-2 pants sizes. I'm most comfortable in high-waist leggings, tunics, sweaters, and dresses right now. As much as I would love to get back to wearing denim 24/7, I just refuse to buy a brand new wardrobe when I'm still dropping the baby weight! (I did buy a few pairs of these stretch jeggings, though, and I love them!)

Easy access.


I'm still breastfeeding, so wearing loose tops or clothing that's easy to rearrange is so much easier than going out in a mock neck dress, for example. It's not a glamorous reason to change your style, but it's the truth!
Things that haven't changed
I like big bags and I cannot lie.


I've always carried a big bag, and I just changed from a regular tote to a diaper bag! The biggest change here is that I want to carry a small crossbody just for ease, so I've been looking around for a chic crossbody.
Conservative style.
I think that living just outside of Boston has contributed to my casual attire, too. Whether you're a mom or not here, Boston has a very conservative style. Denim, stripes, riding boots, and scarves are basically the uniform in the winter, and summertime brings more stripes, dresses in navy and gray, and casual sneakers.
Neutrals are life.
In the past few years, I've started gravitating to more neutral colors. My closet is primarily grays, black, cream, and browns, with small bits of color thrown in. This hasn't changed much in the past few months!
If I had to guess what my style will look like in another 3 or 6 months, it will be pretty similar to what I'm wearing now. I will definitely keep the flowy tops and tunic lengths: I just think they're more flattering on me. I also loved wearing dresses all summer so I plan to stock my closet with dresses for the spring and summer months. I recently cleaned out part of my closet and got rid of shorter-length tops. I also stocked up on longer open-front cardigans, something that has been a part of my wardrobe for a few years now.
What has changed your personal style the most? Was it having kids? A new job? Moving to a different climate?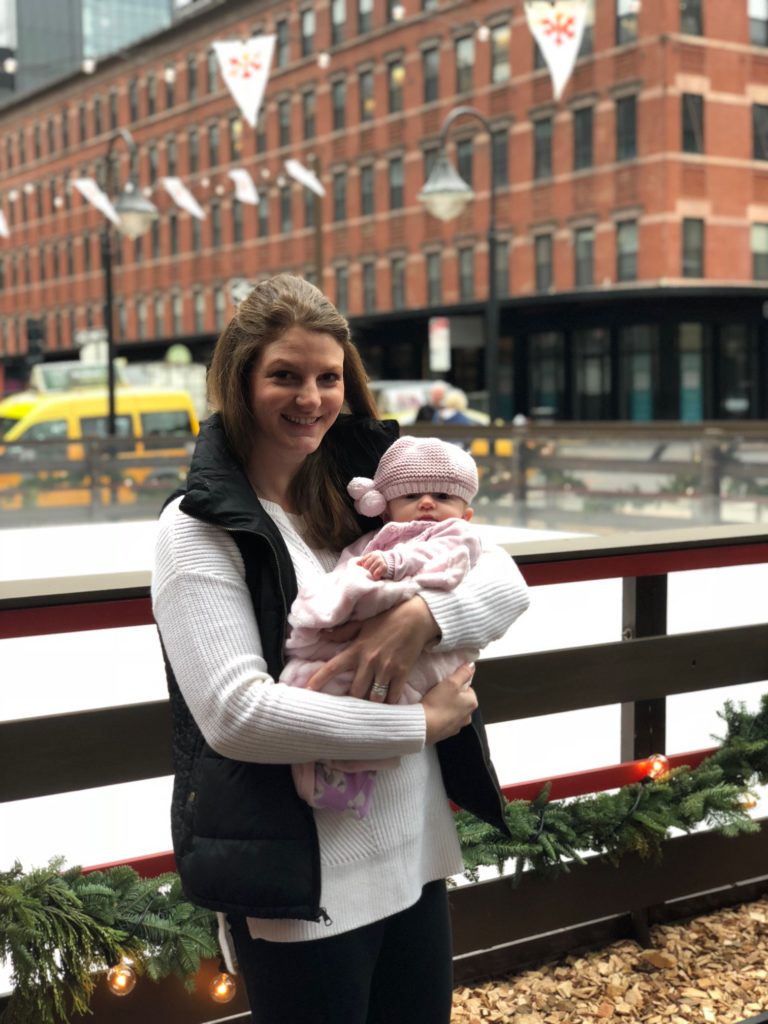 my sweater | vest | leggings | baby's hat | baby's blanket
I'm really excited about this new series! A group of bloggers who are also moms decided to get together to answer one question a month on motherhood. If you want to check out the other posts, you can click over to each of them here:
Samantha (The Samantha Show) | Lauren (Outfits and Outings) | Caitlin (Confessions of a Northern Belle) | Laura (Have Need Want) | Amanda (South Coast Style) | April (April Go Lightly) | Angelle (Dashing Darlin')