If I could choose only one pattern to wear for the rest of my life, it would have to be gingham. There's something about it that makes me happy. When I found matching "mommy and me" outfits for me and E, I knew I had to get them for our Sedona trip.
I call this "the country club dress" because it has the most perfect collar. The toddler gingham dress is actually on sale right now, so I'm buying it in the next size up!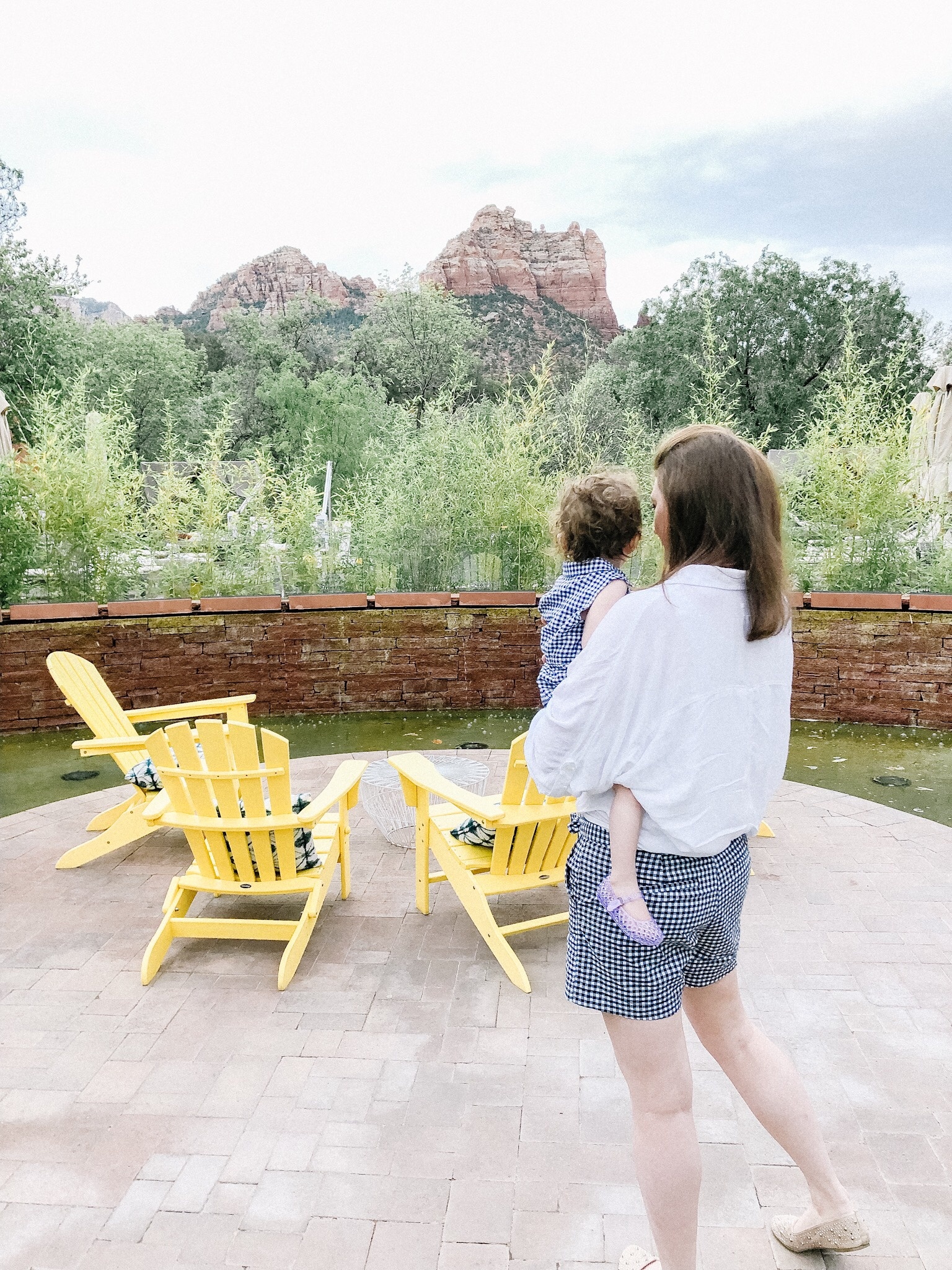 And I wasn't too sure about my gingham shorts, at first, but I ended up wearing them alllll summer! I'll be buying these again next summer for sure. They're long enough that I don't feel awkward when I have to get on the ground at the playground (because #toddlermom) but short enough that I don't feel like an old lady.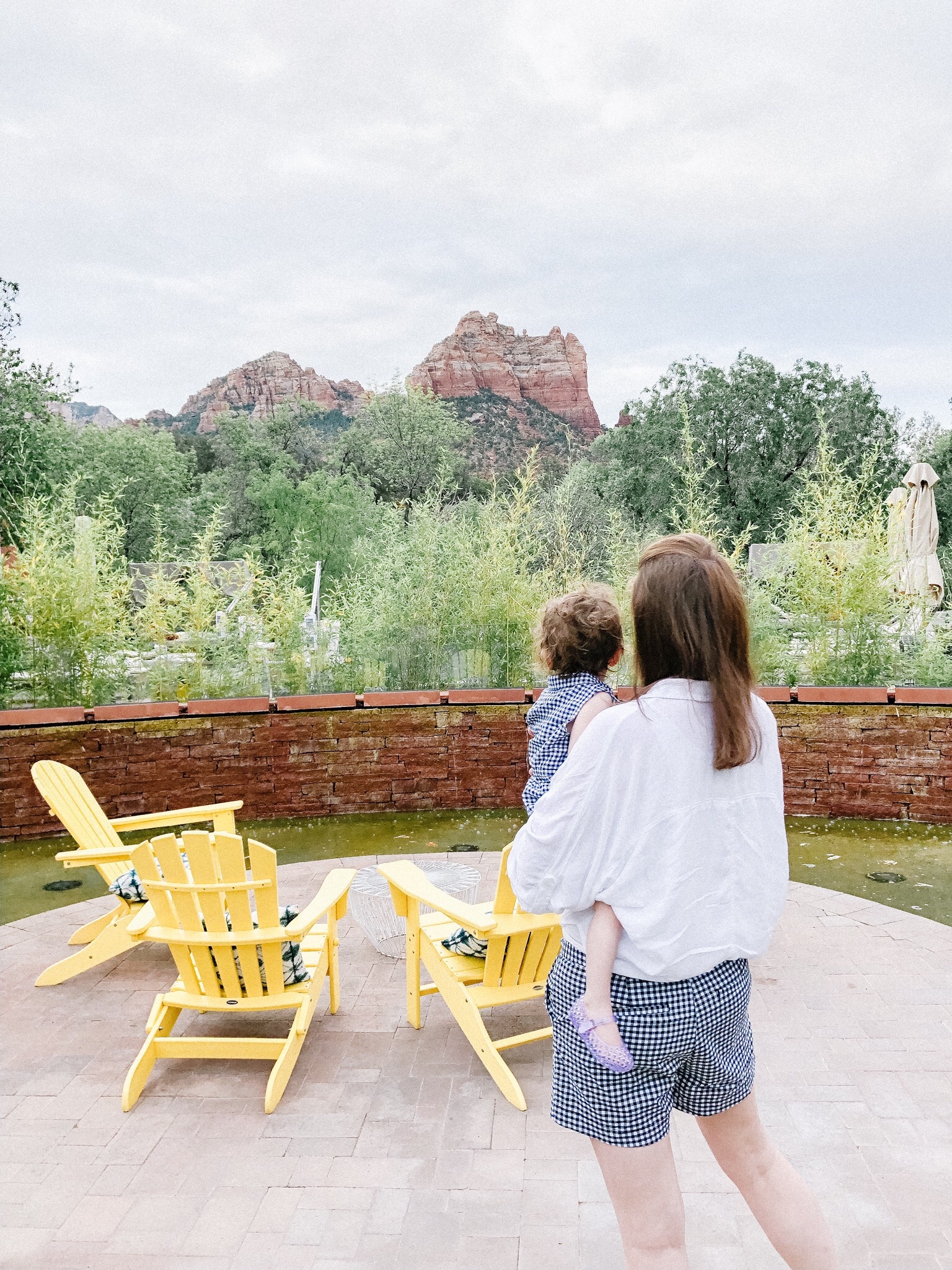 Toddler jellies shoes | toddler gingham dress
We took these photos at L'Auberge Sedona when we went for dinner one night during our trip. The hotel has such a gorgeous view of the red rocks! If only we were facing the right way…