Last week I got a little personal and talked about how I really need to start saying "no" more. I keep saying "yes" to make other people happy, and I don't say "yes" enough to make myself happy.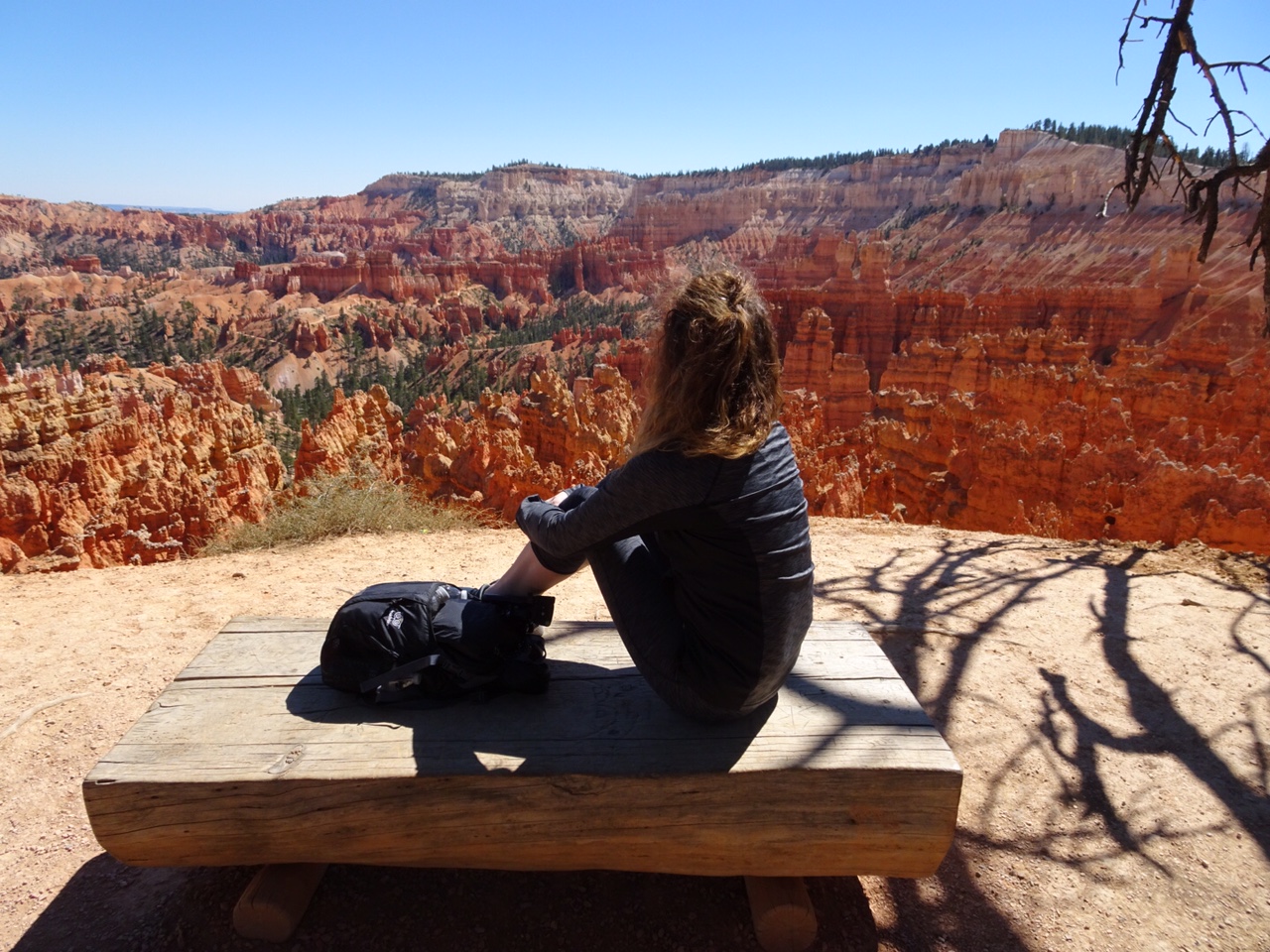 This week I made a conscious effort to say "yes" to the things I knew would bring me joy. But just doing these things wasn't enough.
Bear with me.
There I was, hiking along The Narrows in Zion National Park, and every so often T would ask me if I wanted to keep going – and I kept saying "yes" because it was exciting and new, and when we stopped to look up the views were incredible.
Every turn, every bend in the river had a different view: Someone rappelling down the canyon walls, the sun shining down into the canyon and onto the river, a mini waterfall dripping into the canyon. Each time I said "yes" and we continued on, we saw something breathtaking.
At some point on our hike, I had the sudden realization that I was spending far too much time looking down.
The entire hike is walking up a river – there's no trail – so you have to watch where you're stepping.
When you keep looking down, forging ahead, maybe checking things off your to do list or always looking forward to Friday and the weekend, this is what you see: mud, rocks, and wet hiking boots. Always pushing through the muck to get to the end.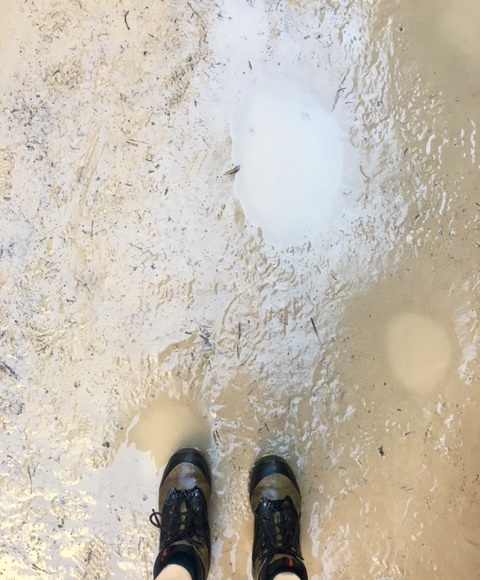 When you stop and look up, maybe celebrating the start of a new week (Monday! Instead of …Monday) with your favorite pastry or a new workout, this is what you see.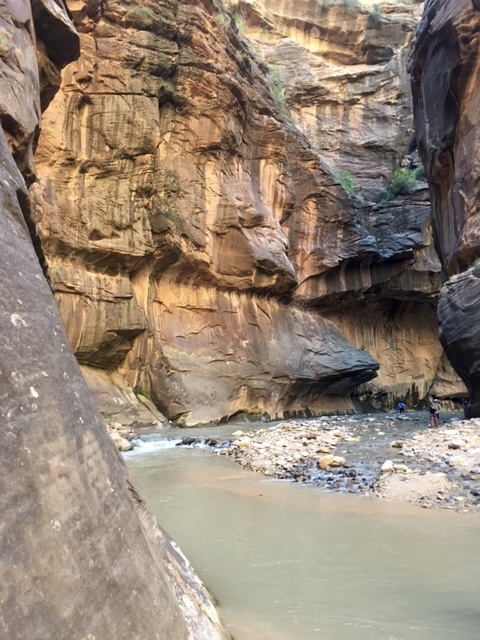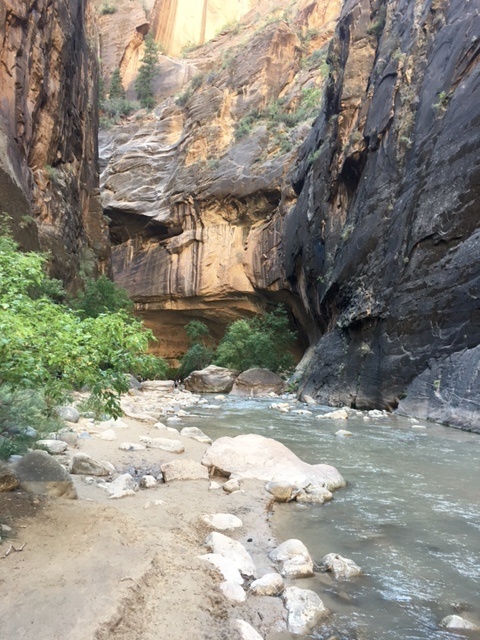 See the difference?
There's muck and wet hiking boots or the scenery of a river rushing through a slot canyon.
Don't forget to stop and look up every once in a while.
Find beauty in what's around you, no matter where you are.