LEGOLAND was a really fun part of our Florida trip. None of us had been before, and it was the perfect activity for the slightly chilly (55 degrees) day. Legoland is built for kids ages 2-12, but our 18 month old had an awesome time (and so did my husband!).
We decided to do an afternoon at Legoland because my husband loved LEGO growing up. It's something he really enjoys doing with E (well, Duplo, she's not yet working with the smaller LEGO pieces). He has been to their location in Europe but had never been in Orlando. We knew that we would probably spend most of our vacation at the pool because it's hard to have long days with a toddler. We found out that LEGOLAND was about a 45 minute drive from our hotel, and E usually can handle up to a couple of hours, so we were in!
LEGOLAND with a toddler
One thing I really appreciated about LEGOLAND is that it's perfectly appropriate for younger kids. While a lot of the rides at theme parks in the Orlando area are geared toward teenagers and adults, LEGOLAND built a small area just for toddlers (called Duplo Valley). It also has plenty of "tot spots" which are play areas perfect for toddlers. E loved the indoor farm tot spot with a few different slides and a pretend barn. The Duplo Valley farm tractor ride and train ride were also big hits!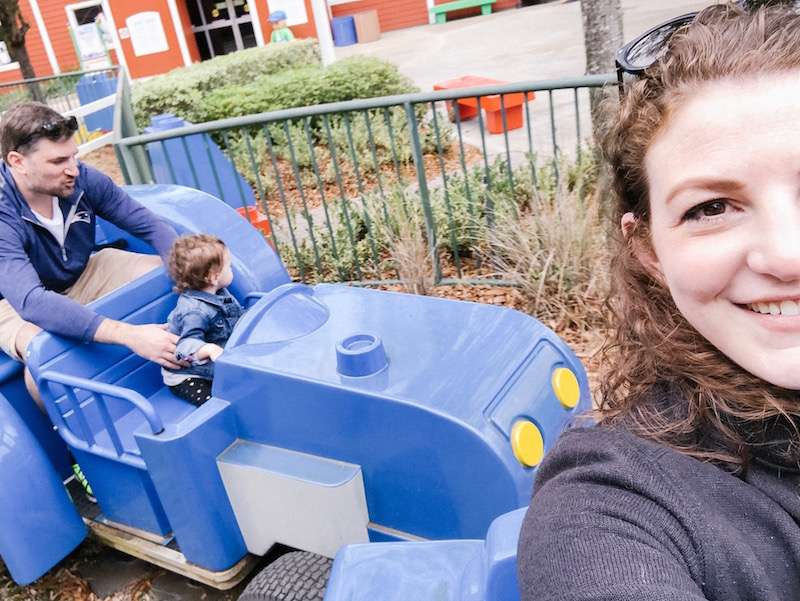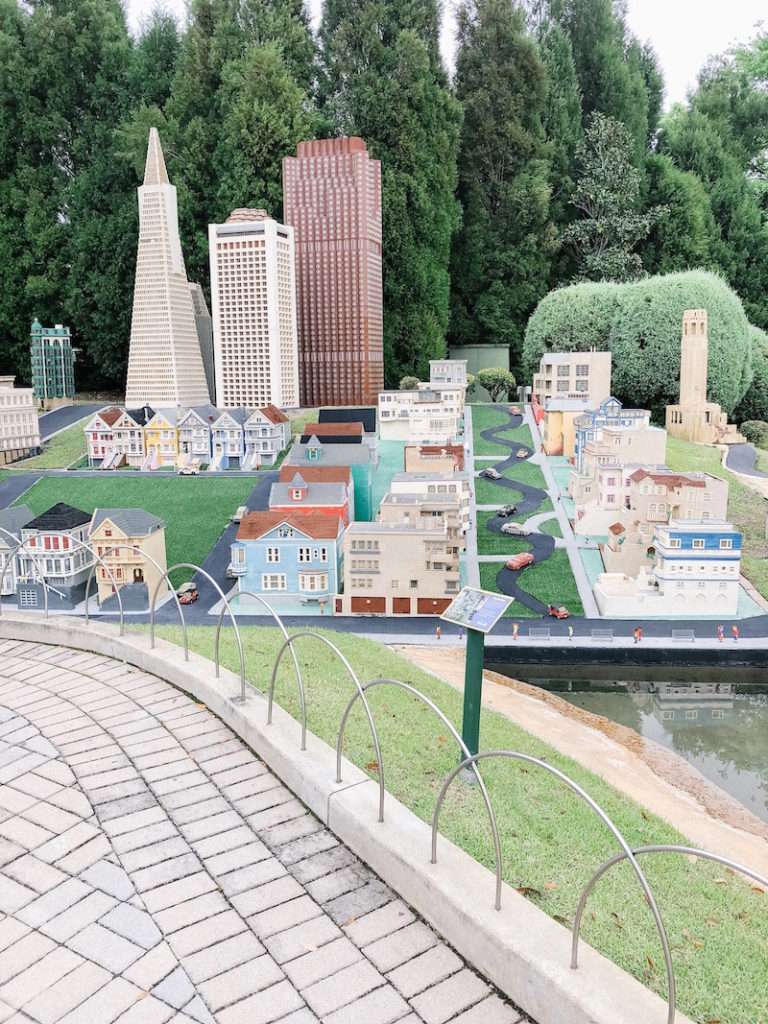 The LEGO City area is really cool. I wish they had a Boston build, but it was impressive nonetheless! My favorite was the San Francisco part, which includes the Painted Ladies, Pier 39, and the Golden Gate Bridge, too. It really does look like a mini SF!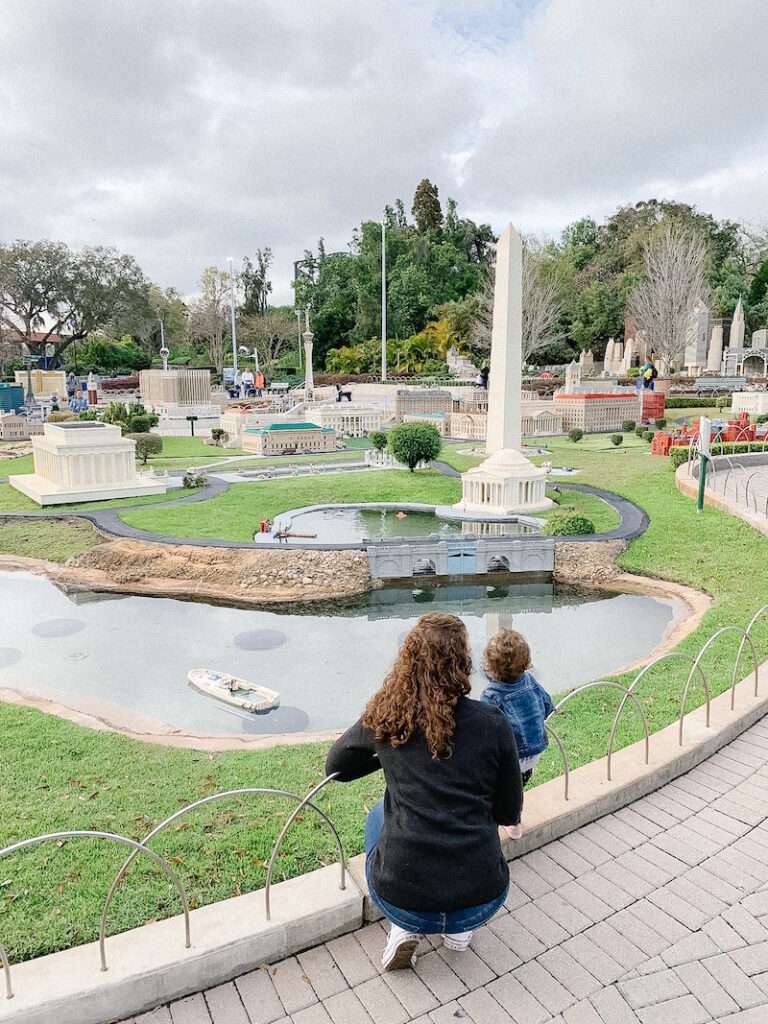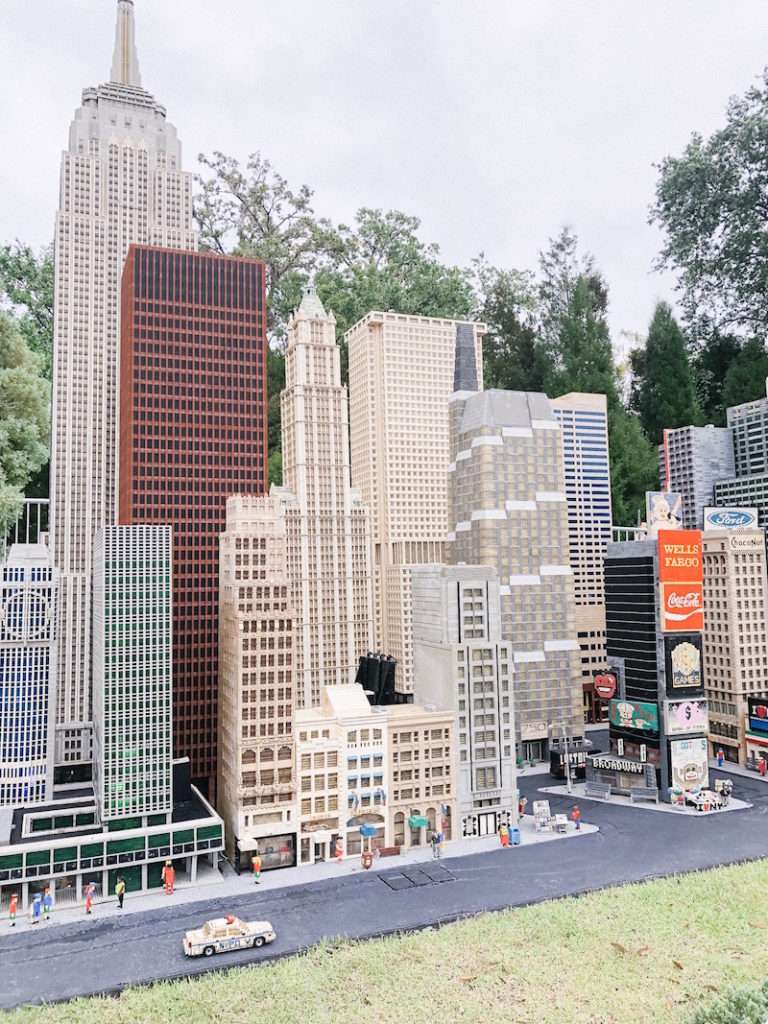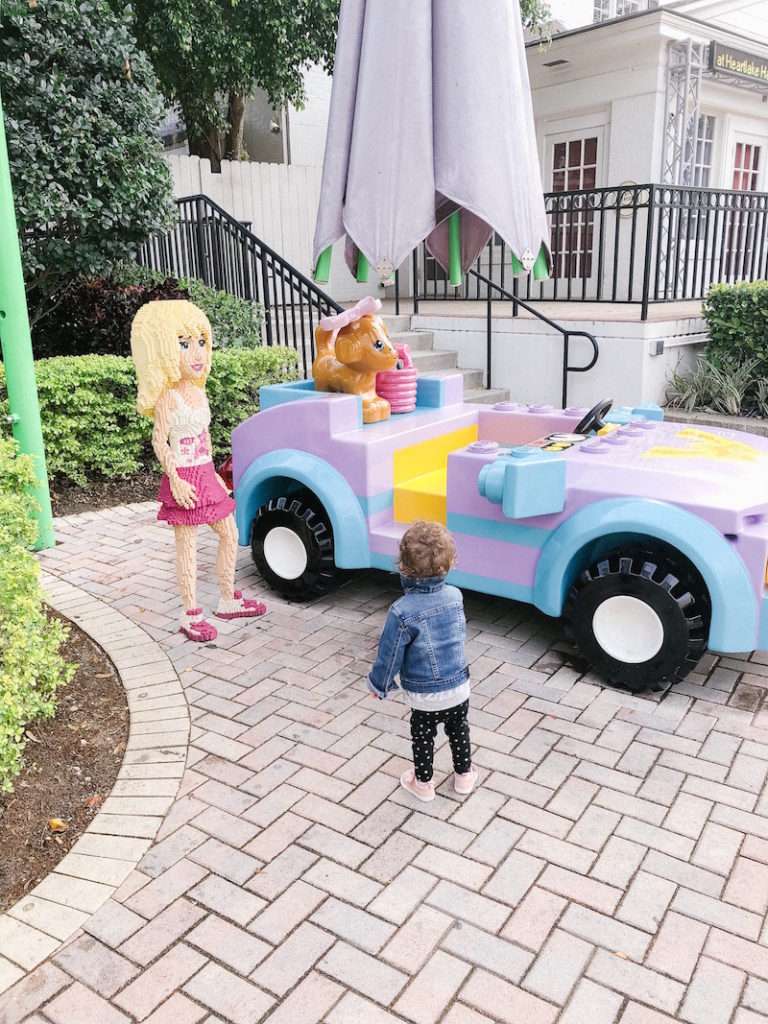 When I was going through photos, these made me laugh. Funny story about this LEGO Friends area… E is going through a cars/trucks phase right now. Everything is about cars and trucks. So when she spotted this car that she could climb into, she was pretty thrilled. It was at the tail end of the day, and we were on our way out of the park. T picked her up after a little bit and started to walk away from the car, and E got SO upset. Like major meltdown. She was just so sad to leave the car! We let her play on it for a few more minutes, and then she looked up like, "Okay, now I can go!"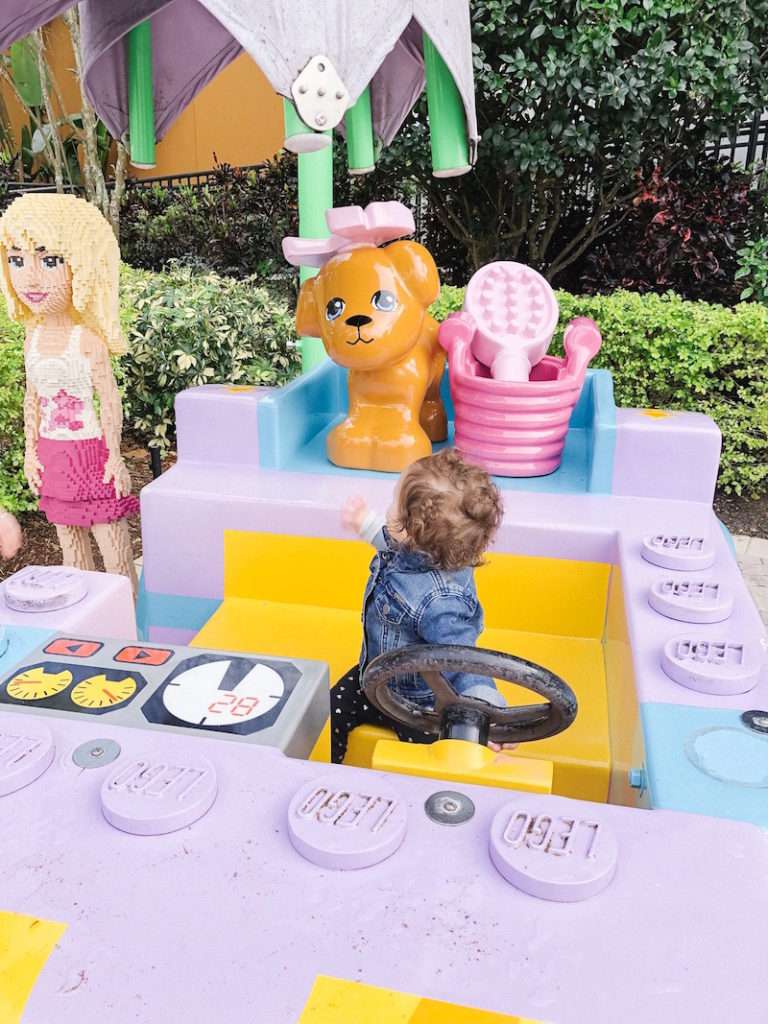 Note: When we visited, the water park was not yet open. (It opened the following week to coincide with school vacations.) They were also about to open a brand new area of the park themed around the LEGO Movie, which is now open!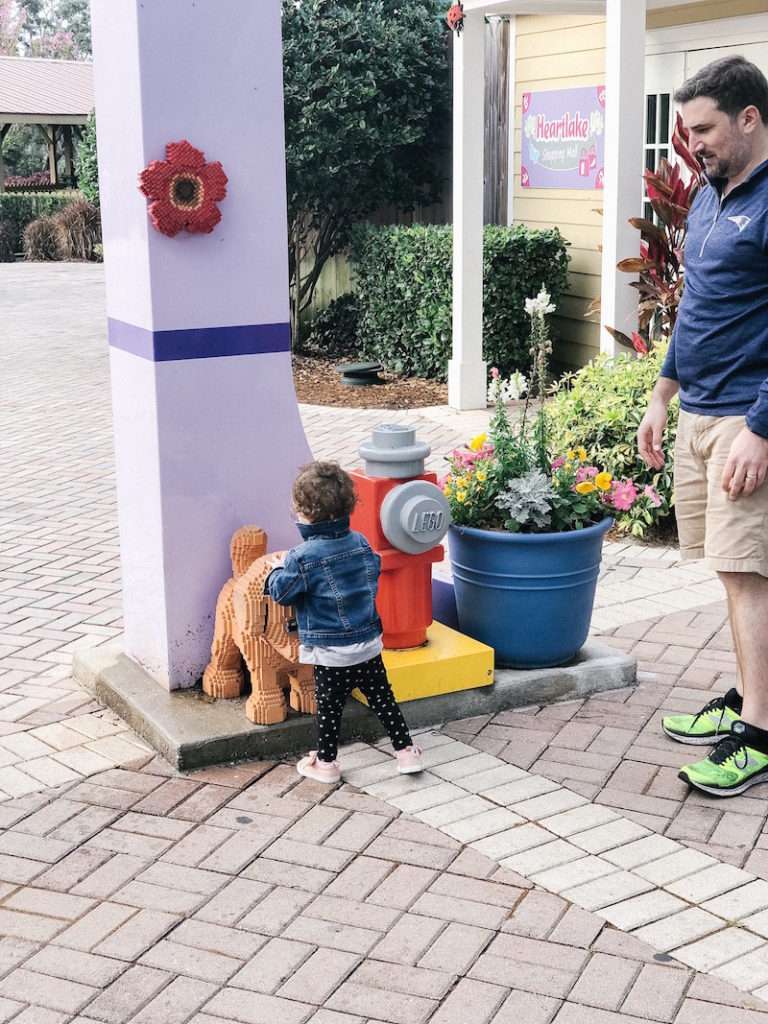 Getting there
LEGOLAND is in Winter Haven, about a 45 minute drive from Lake Buena Vista, where we stayed during our time in Orlando. It's a pretty easy drive – mostly highway! To get there we borrowed a Mitsubishi Outlander and made the drive. I haven't been in a Mitsubishi in a while, and I was impressed with the comfort in the back seat. A lot of SUVs can feel "bumpy" when you're sitting in the back, but I sat behind the driver seat and it felt like a really smooth ride.
One of our favorite features was the 360 camera, which really helps when you're parking or backing up.
We didn't need it on this trip, but there is an optional third row. I haven't seen a third row in similar-sized SUVs, so that's a cool feature to have!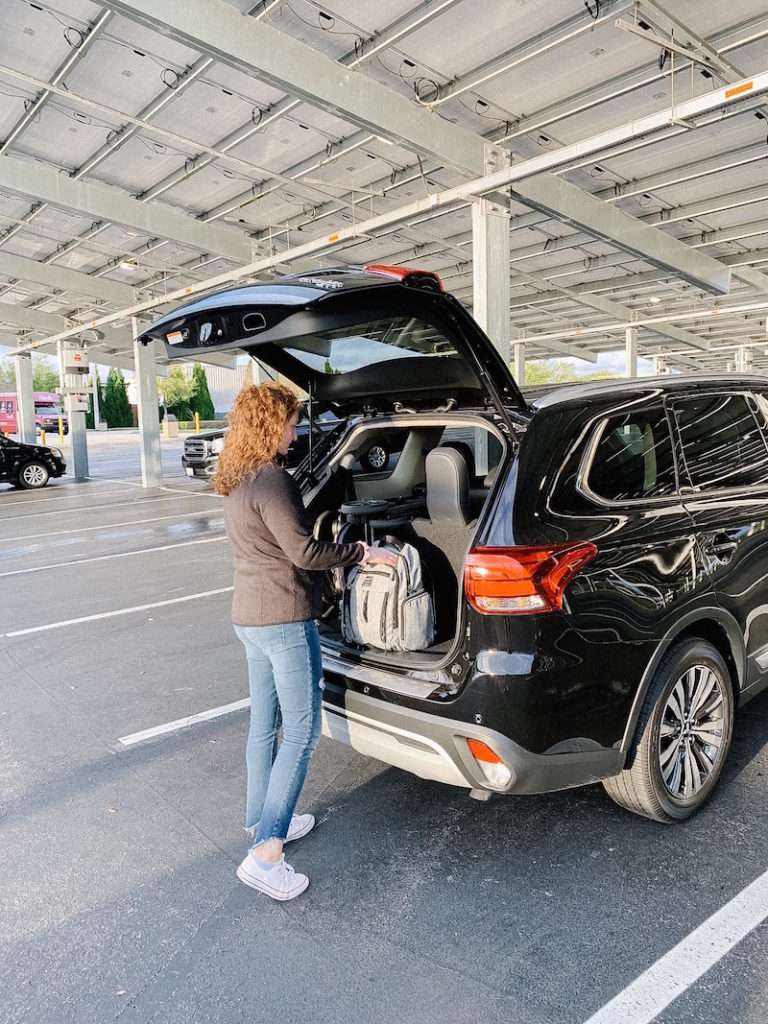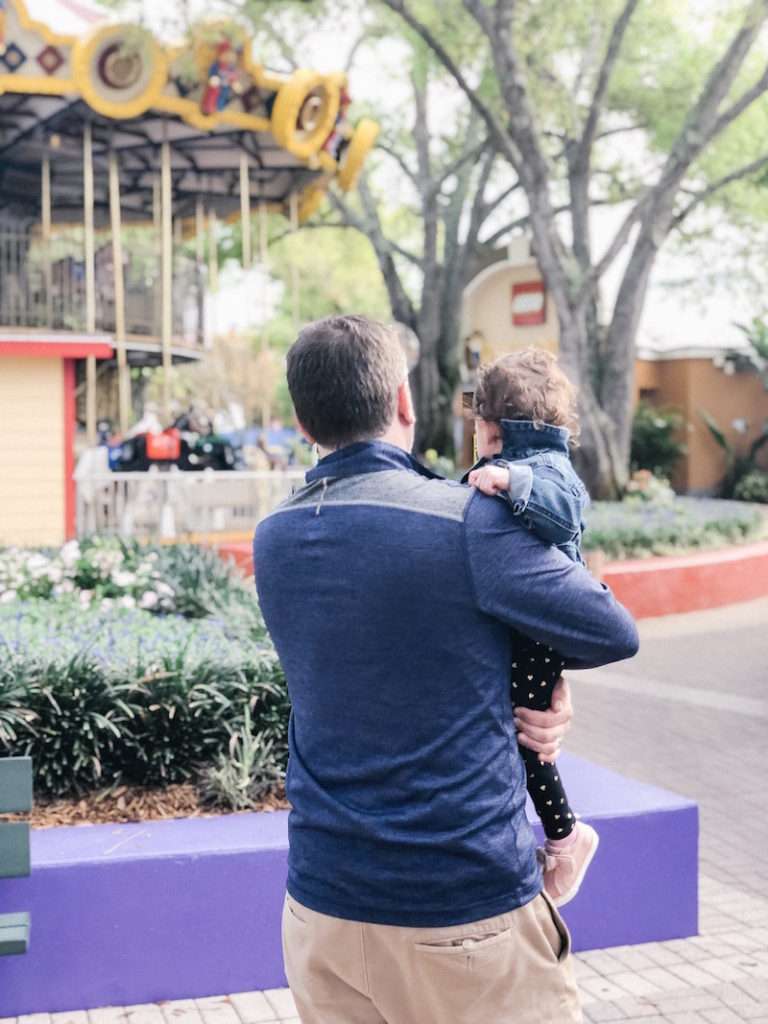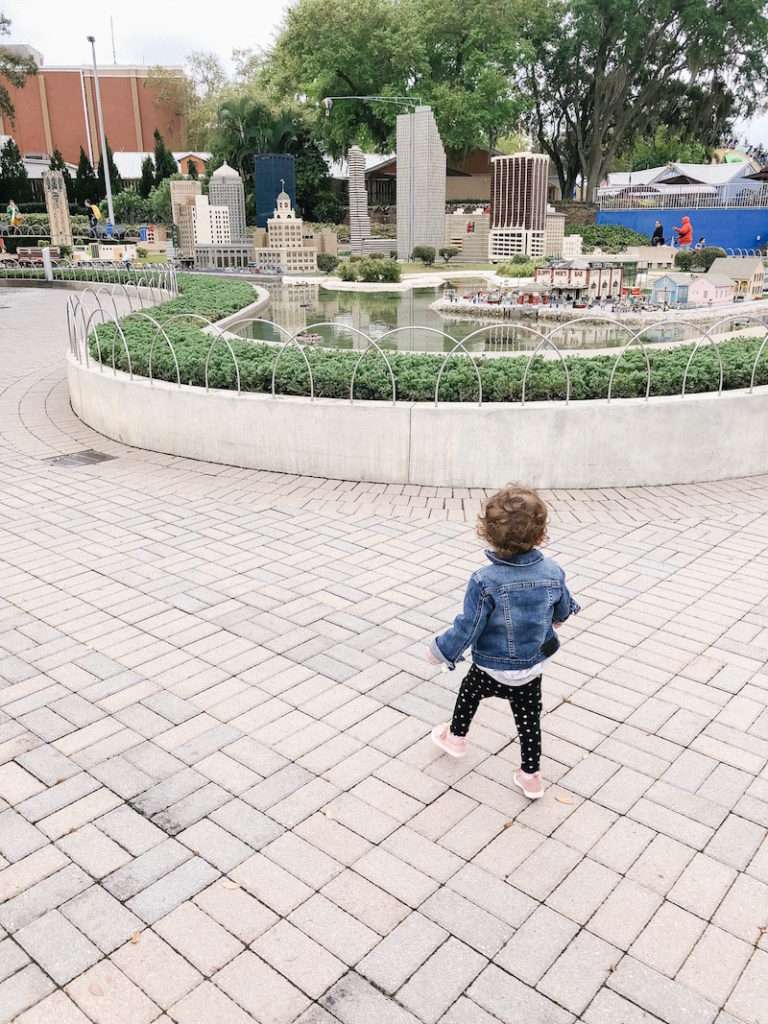 A couple more thoughts
Is it worth driving the 45 minutes outside of Disney to go to LEGOLAND? Totally depends on your family! Not only was my husband's excitement palpable, but the looks on my daughter's face when she rode on the mini tractor and the train were priceless. In complete honesty, it isn't as sparkling clean as Disney World, if we're comparing the two. I'm not sure if went on an off time – like before they really open for the season? (We were there a week before US spring breaks started.) Regardless, we had a really fun time and my mom said it was one of her favorite days!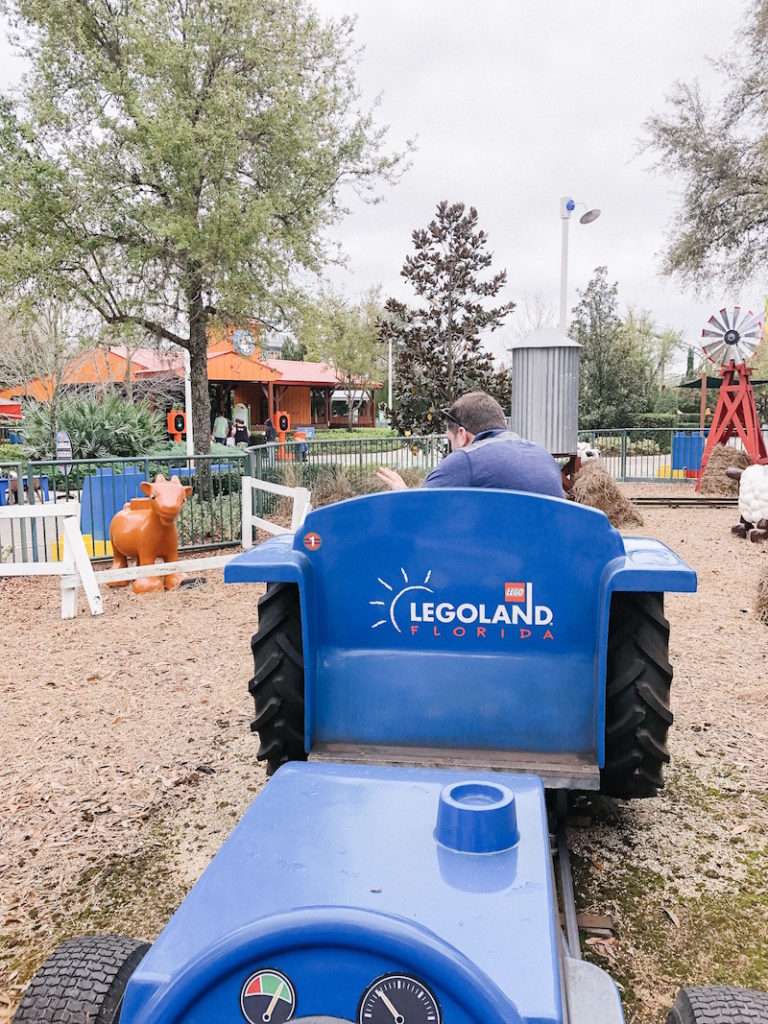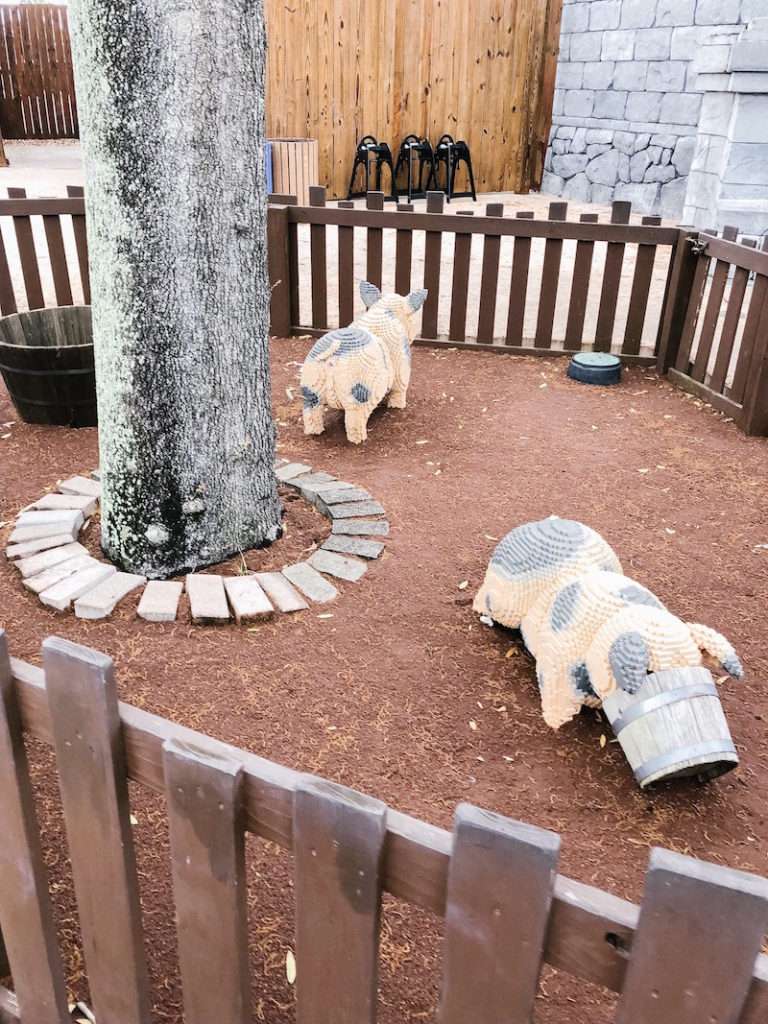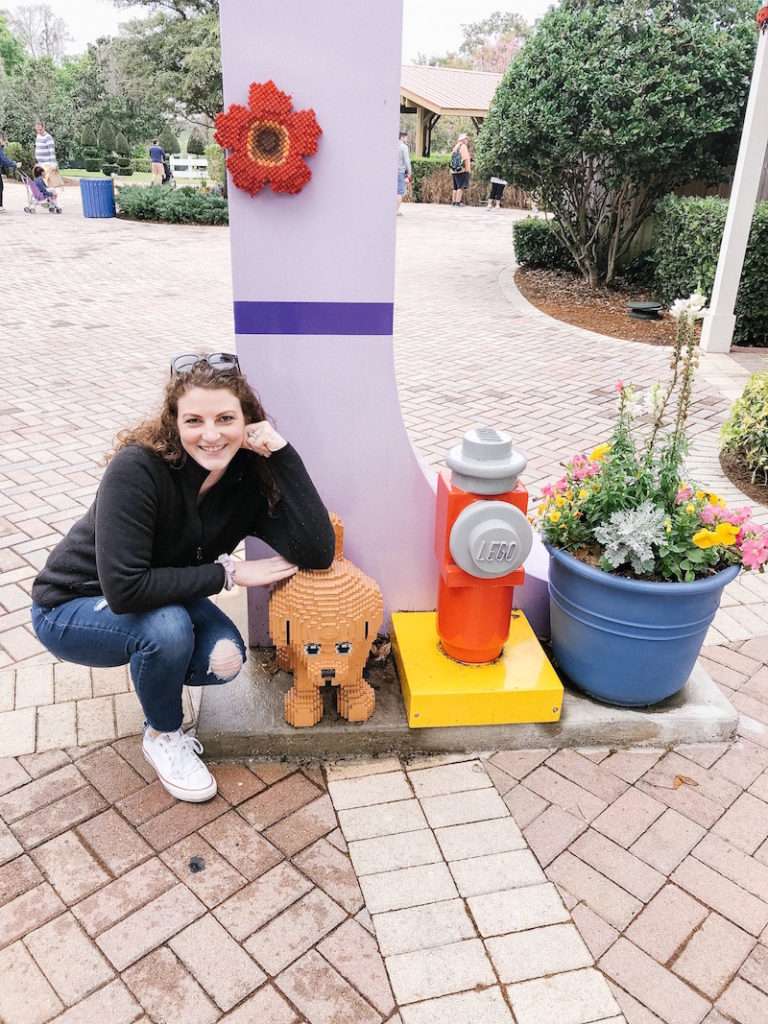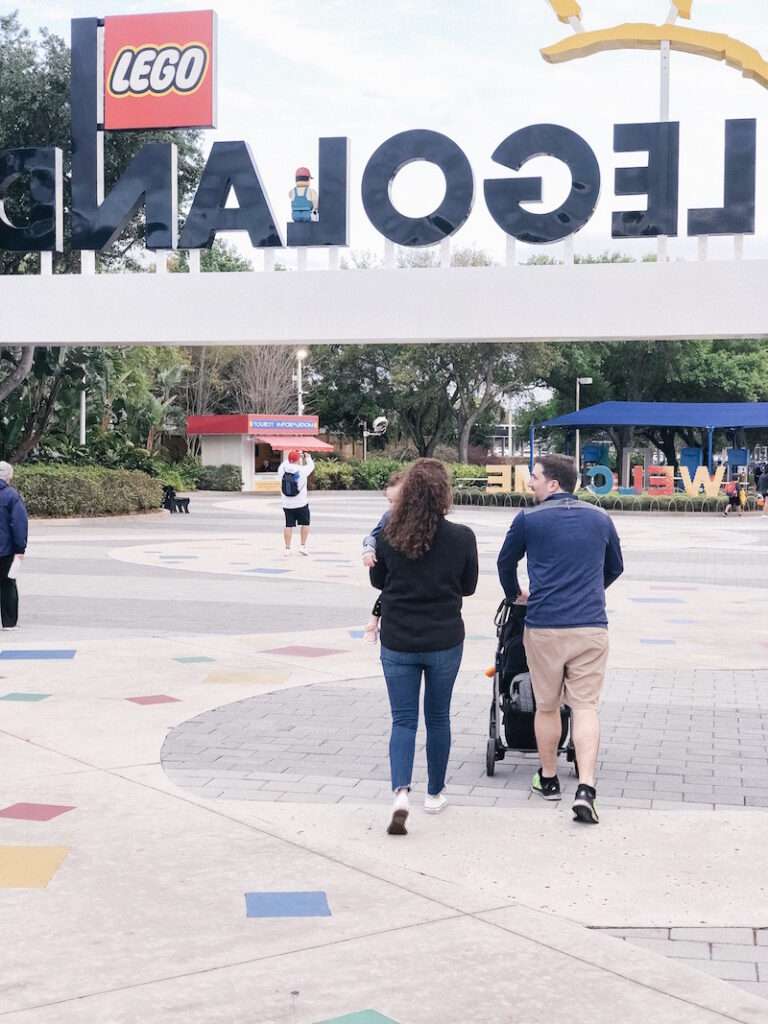 Thank you to LEGOLAND for giving us tickets to visit while we were staying in Orlando, and also to Mitsubishi for loaning us the Mitsubishi Outlander for our trip! As always, all opinions above are my own.