I kept adding
sensory kits
to my cart on Etsy, only to close out and do it again the following week. I finally decided to just make my own sensory kit to see if it was something my three year old would actually play with before investing in the expensive ones. This is mostly because I wasn't sure how (or if) she would play with it, though I've heard other moms swear by them!I grabbed some Play-Doh from the stash we already have. Because this was a few weeks ago, I decided to go with a Christmas theme. Then I got some pom poms, beads, and doo dads from the craft store. I also found the perfect little case for my sensory kit project, as well as tiny presents (made for a doll house).I was impressed at how my preschooler just went for it with the sensory kit. She pushed beads into the play doh, strung beads on the pipe cleaners, and even wrapped the play doh around the pom poms.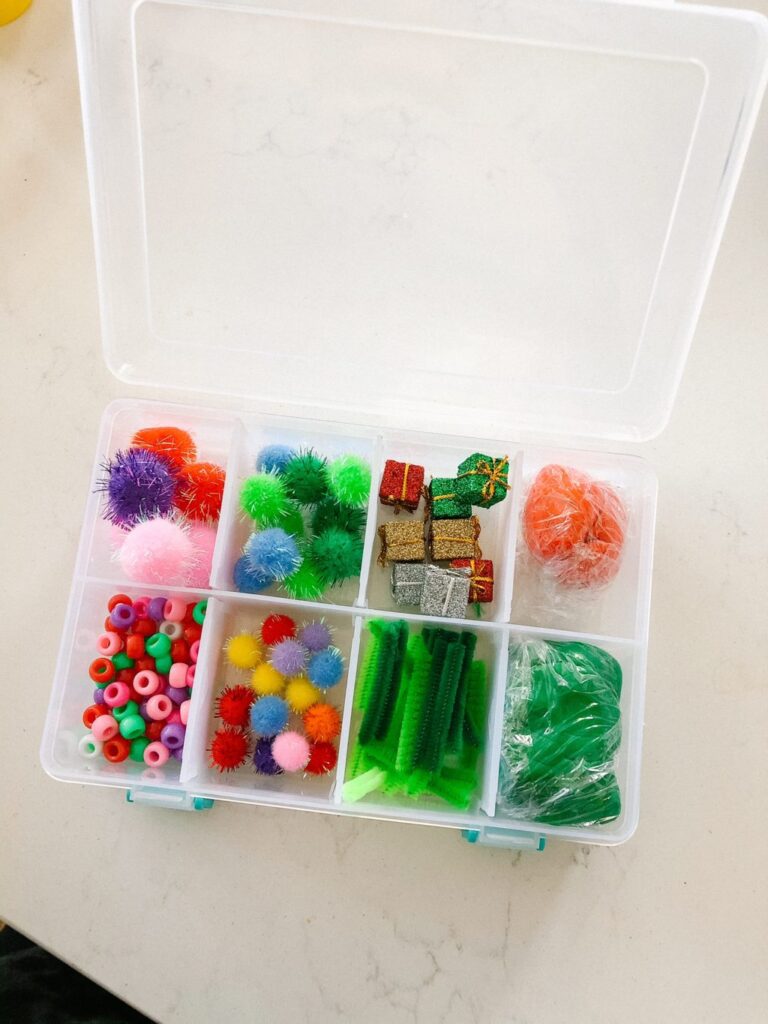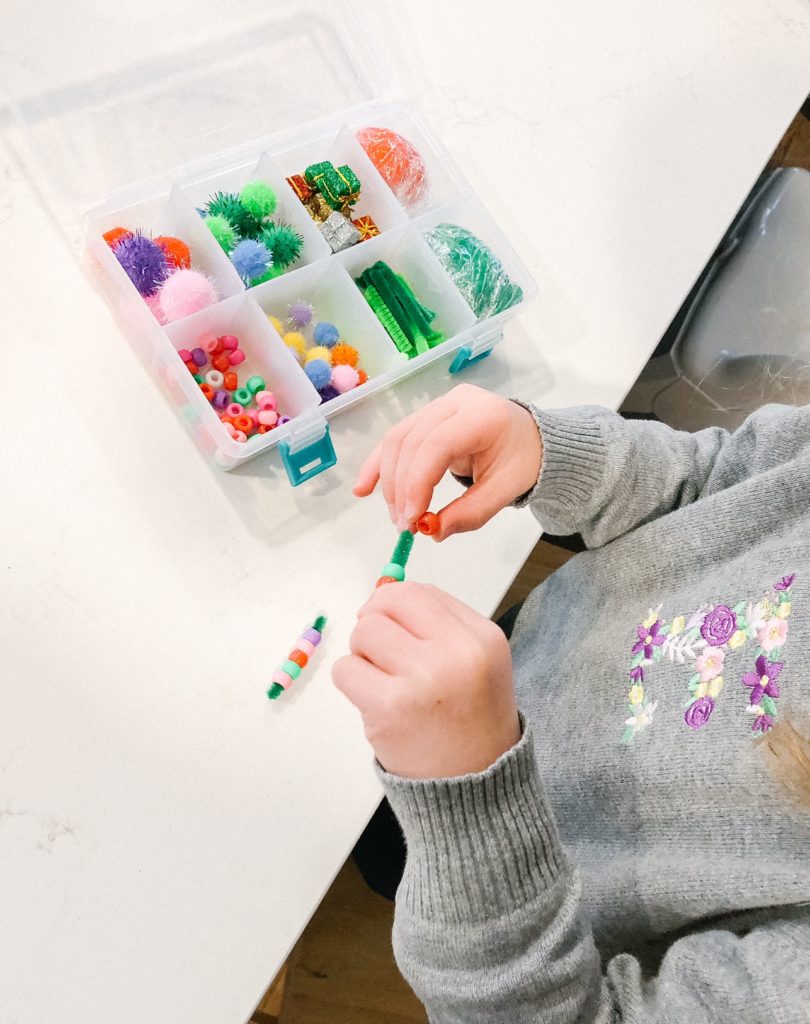 What I used for our sensory kit:
Plastic storage case with dividers
Pom poms (this set has a few different sizes/kinds of pom poms)

I think I'll make one for each holiday coming up. It's a great way to encourage independent play! And it's fun for me to see my daughter being creative.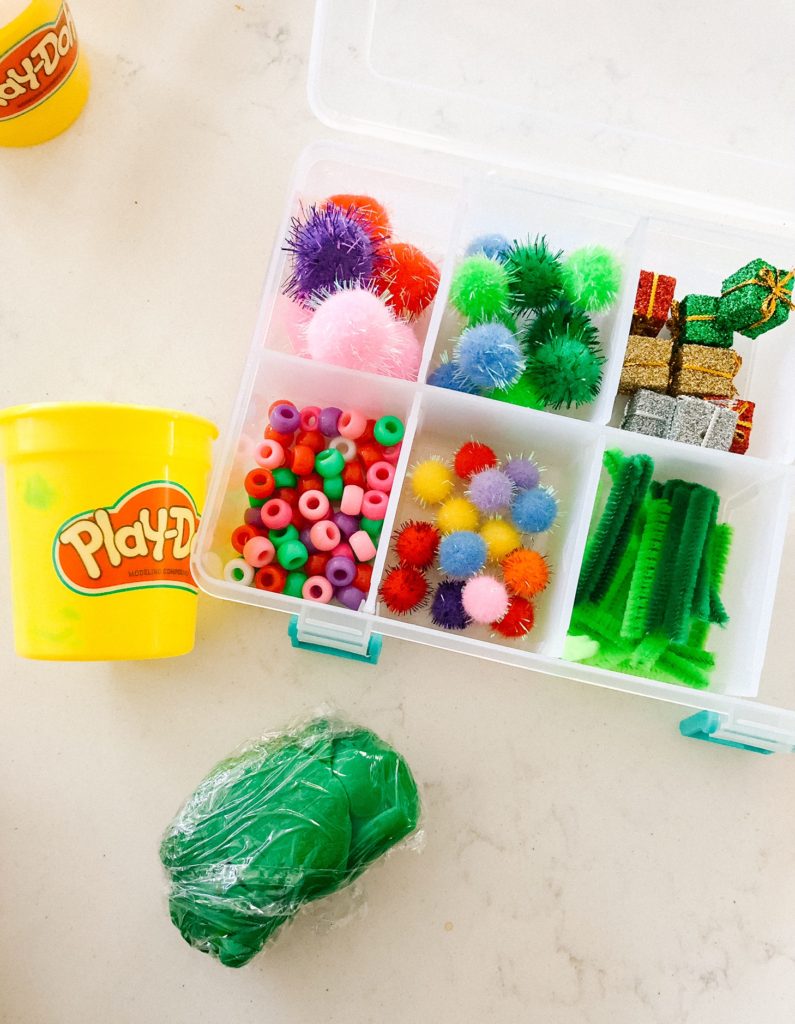 You might also like: Toddler Activities At Home (Using Stuff You Already Have)
Would I pay $30 for a sensory kit? Probably not, knowing how easily I put one together at home. But if I didn't have the time (or, let's be honest, the energy) to put one together, I would say somewhere around $15 is fair to pay for something already put together. In case you don't want to put your own together, I linked some great options!