Our renovation is moving at lightning speed now! For a while it felt like things were crawling along… It was about a month from breaking ground to finishing up the foundation, but once the new foundation was inspected and got the okay from the city, things were really off and moving!
Once they started to frame the new addition, things really got going.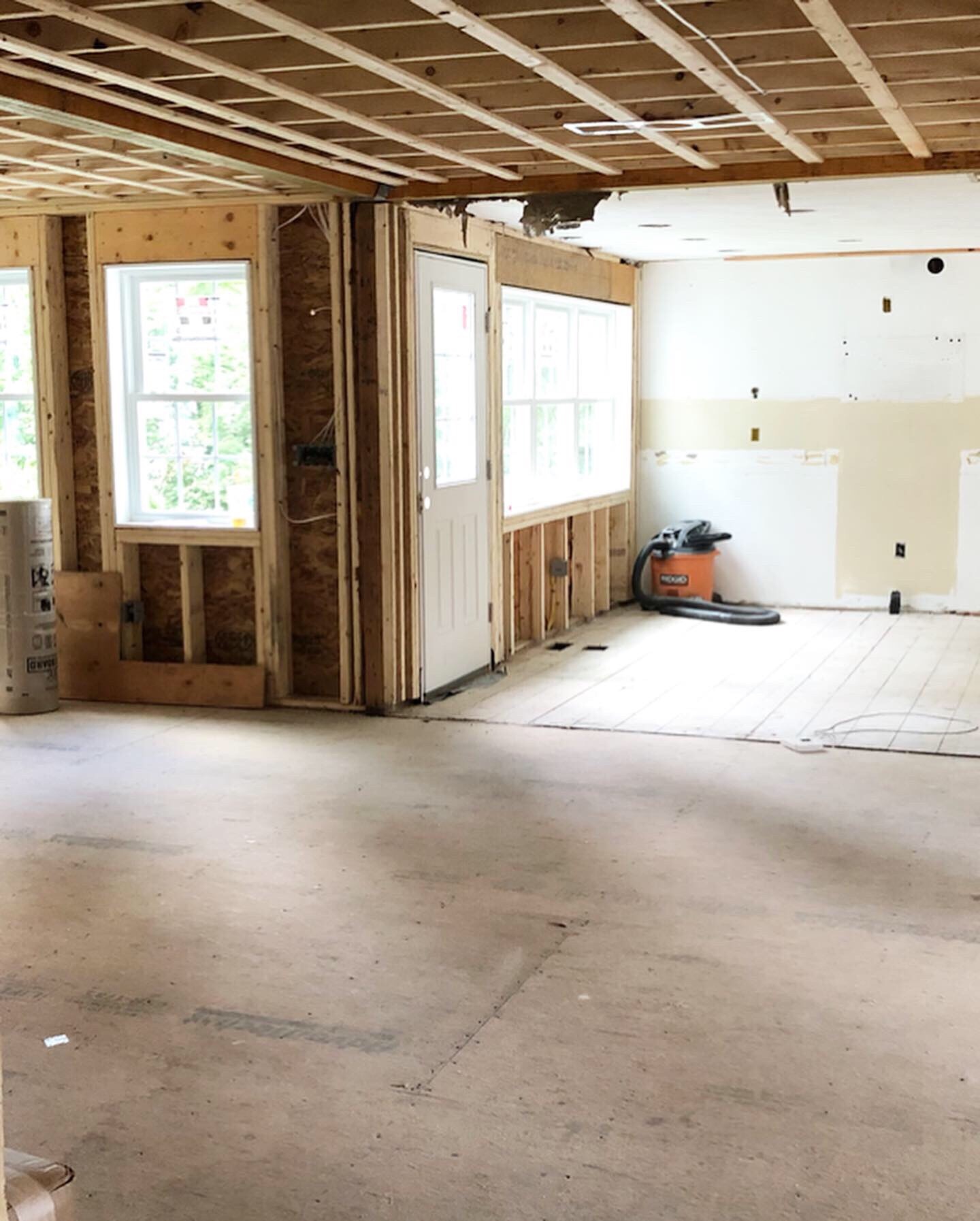 While we still have a looong way to go until we're done, now is when a lot of our decision-making has to happen.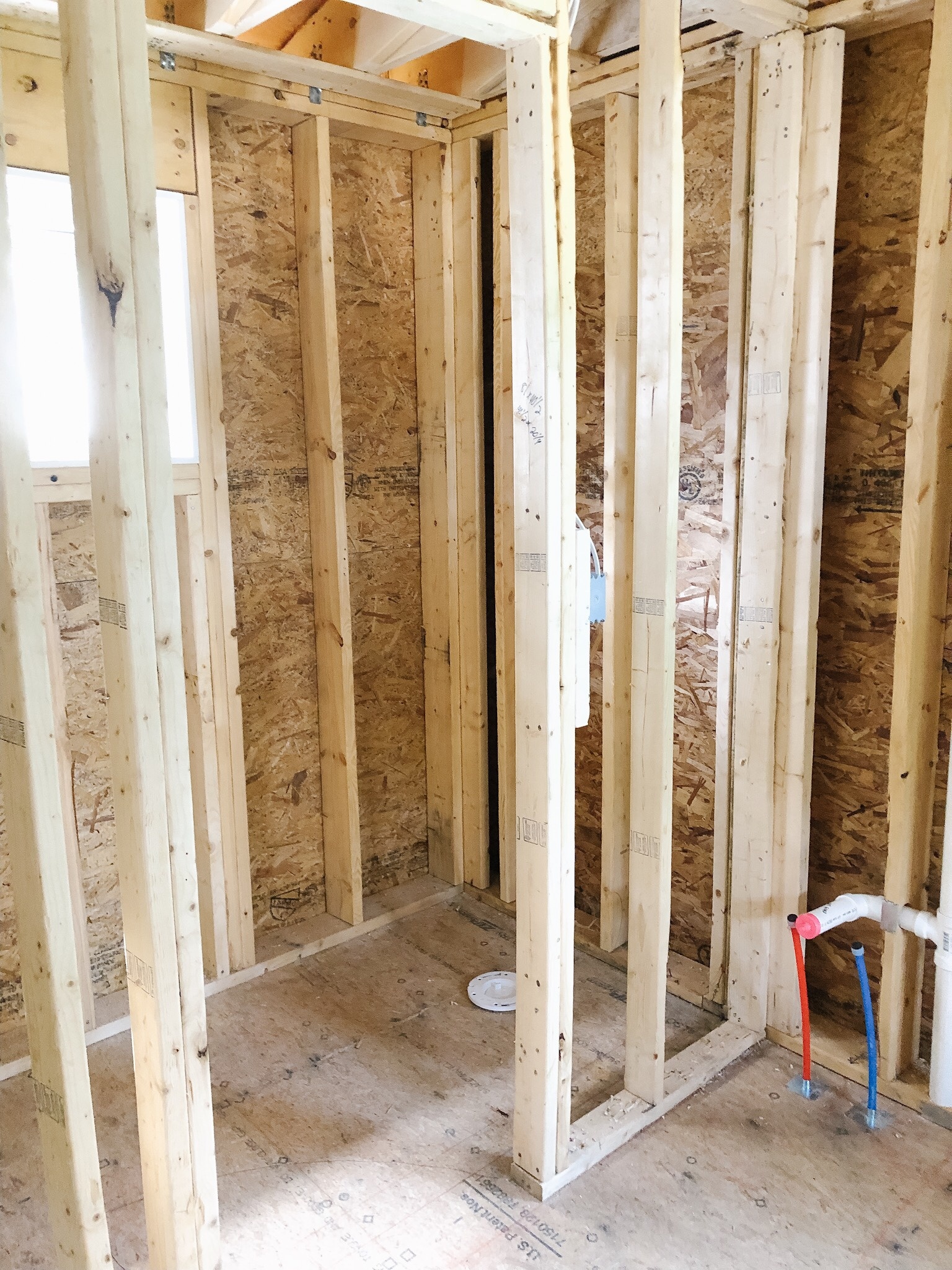 This will be a water closet! No more getting locked out of the bathroom when I need to get ready for bed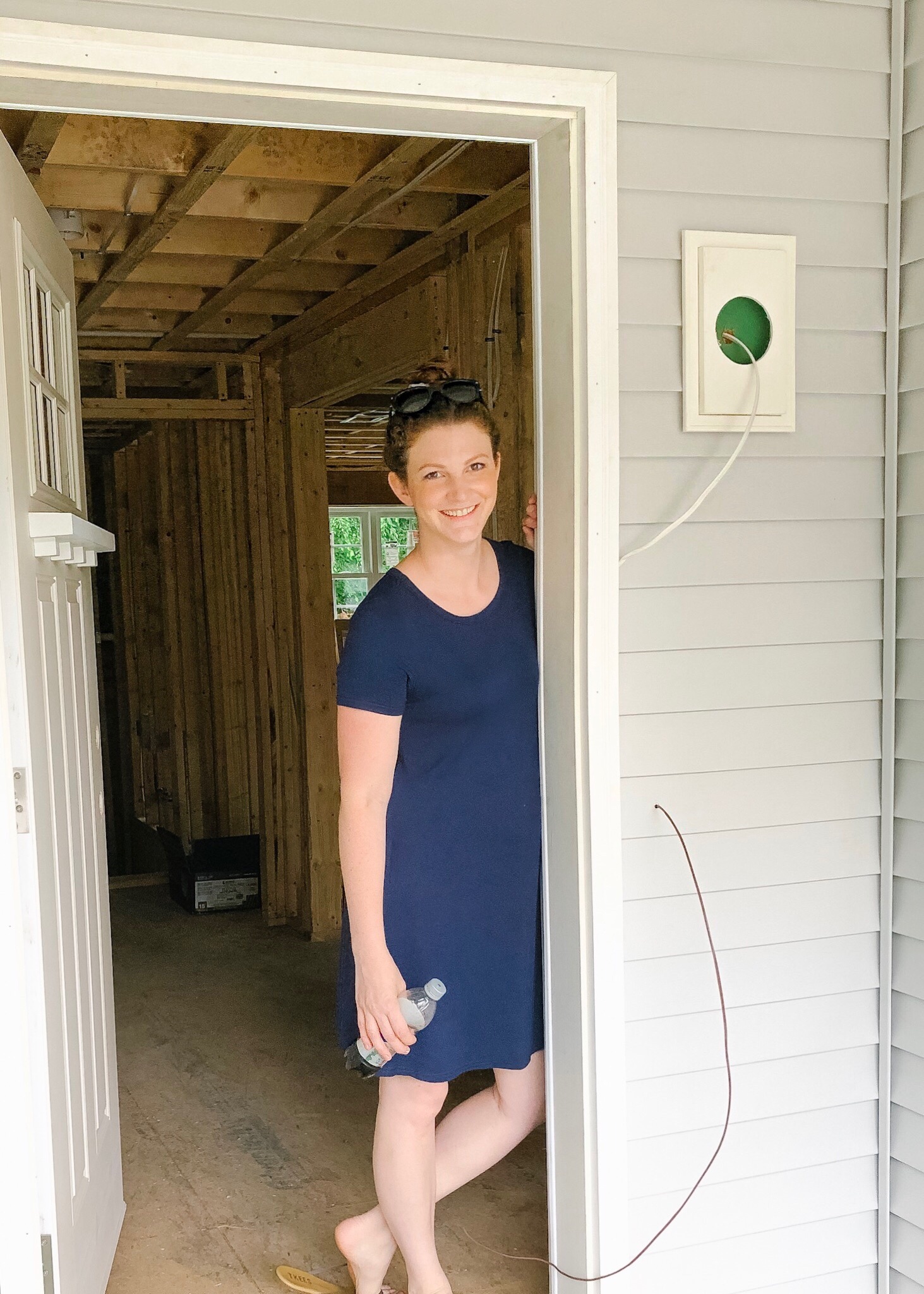 My goals for the next couple of weeks are:
Finalize the kitchen hardware. We ordered the cabinets (we're going with a shaker style) and the island. We also ordered the cabinets for the master bathroom, but I knew what hardware I wanted in there, so that's all set! I cannot waiiiiiit to show you what we chose for the kitchen. It's going to be so perfect!!
Choose a floor color. We have hardwood in the house already, but we want everything to match so the plan is to sand and stain the floors all over so they match!
Choose the decking color and outdoor light fixtures. I have two colors in mind for the decking and need to just bring them over to the house to make a final decision! Outdoor light fixtures are a little tougher – I have a hard time envisioning what they will look like on our home!
Pick out color for the shutters and front doors. They'll need to match, and the samples we got from our contractor are tiny so I want to paint a board in the color (thank you, paint stores who color-match!) and hold it up to make a decision between two colors. The shutters and front doors will probably match, unless I make a last-minute decision to switch it up!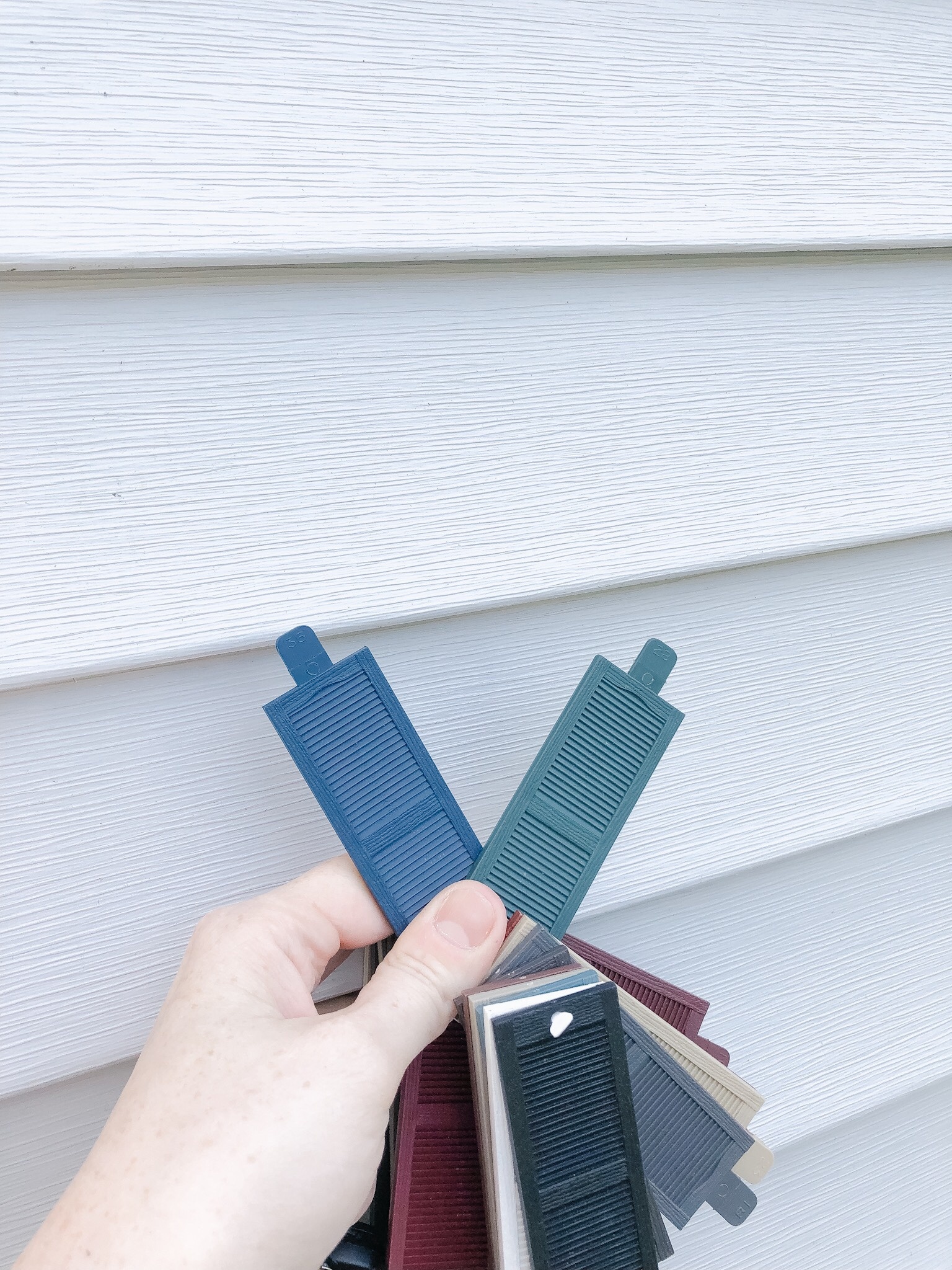 After that is all done, we really get into the "finish" stage, where I'll need to have all of our plumbing fixtures, lighting, and cabinetry for the mudroom/laundry room and our master closets picked out and ready to go for when the team is ready to get that going.
Oh, we also need to pick out paint colors (for every room!), trim colors for the interior, and I need to decide if we're going to do wallpaper in the mudroom/laundry room or not. That can wait, but I would rather just have it all done while we have a huge team in and out of the house!