Last week I responded to a bunch of home renovation questions on Instagram, but I wanted to share them here so they can "live" longer than just the 24 hour Stories! I'm happy to do another Home Renovation Q&A as I keep sharing more and more details! I also plan to share each room as we finish it (which will probably be after we've been moved in for a while, because #toddlermomlife).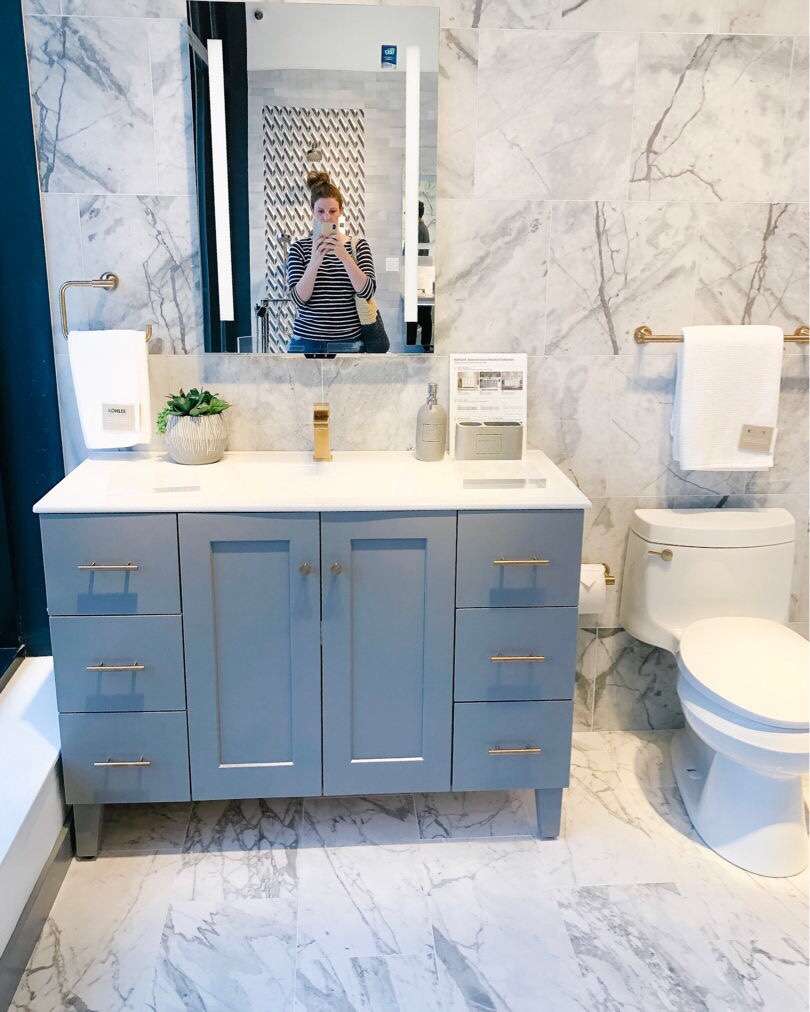 Did you just buy your house?
Not at all! We bought it almost 10 years ago, but a couple of years ago we got to a point where we said we would need to build on or buy. We decided to take the plunge and do a major renovation. On the plus side, we had a lot of time in the house to figure out exactly what changes we wanted to make!
Is the contractor's proposed budget right? Or do you think you'll go over?
Our situation was a little different than most because we knew who our builder would be even before we started the project or had chosen an architect. (Usually you do the design first with an architect and then take that design out for a bid, where contractors bid on your project.) Our builder is a family friend and helped us navigate the entire project, even when we were making changes with our architect. He gave us a much more accurate price estimate than what the architects thought it would be, which led to us making some changes in the plan.
I just assumed that we would go over on certain items, like the kitchen cabinets! Plan for an overage, no matter what your budget is!
Does the contractor give you a timeline on when things will be finished (broken down by phase)?
Lol I wish! I'm sure some do, but typically the builder gives you an estimate of how long the entire project will take vs. different phases. We lived in the house until they were ready to frame the new part of the house (we were there when they dug and poured foundation), and then we moved out so they could gut the rest. We usually know a few days to a week before something happens (painting, floors, kitchen cabinets). That said, my biggest piece of advice would be to have everything decided on at the beginning (paint colors included!) so you don't have to scramble at all.
What gray did you choose for the house?
SO many people asked me what gray we ended up going with! We decided to use Behr Chic Gray (in Eggshell finish) for the majority of the downstairs. It looks different depending on the lighting, but so far I'm really happy with it!
You can read more home renovation posts. Reveals coming soon!