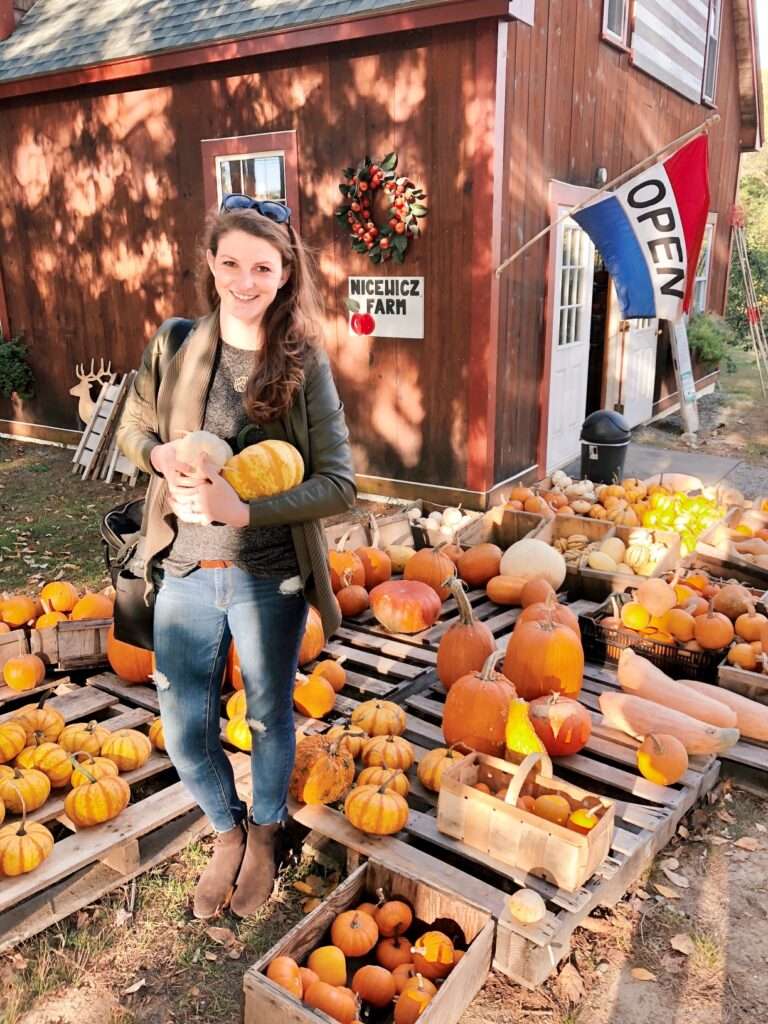 Happy first day of Fall! It's been so hot here in New England that it definitely doesn't feel like a new season. (This photo is from last October when we went farm hopping one day!) Today we're looking at another 88 degree day!
Over the weekend we visited a local farm and went on a hayride, but it just didn't feel like apple picking weather. That will have to happen another weekend soon. In the meantime, we're getting ready for a VERY special 2nd birthday party! (I can't wait to show you what our theme is… hint in my Stories today! )
In the spirit of the fall season, here's what's on my to do list this fall:
Visit Vermont for the fall foliage before it's peak season in Boston
Move into our renovated house!
Decorate my new porch
Get my 2 favorite pairs of boots repaired
Replace my riding boots that finally had to go at the end of the winter
Host a housewarming party so our friends and family can see what has been taking up all of our time this summer
Bake apple pies
Go apple picking!
What's on your fall bucket list?