This weekend was a little rough, I won't lie. Eleanor is getting 4 teeth at once, so she has been fussy and upset. She isn't sleeping as well as she normally does, and she's definitely coming down with a cold, too.  (So much UGH.) I'm feeling slightly under the weather as well, so we're just a hot mess over here.
BUT Sunday we went to the adorable little town where my mom lives in Central MA, and we drove to the next town over to do a little farm hopping. Living in a much busier area now, I definitely appreciate the country so much more when I go back. Maybe it's because I don't have to drive 20 minutes to the grocery store anymore! It makes me a little bit nostalgic, but also makes me appreciate the slower pace, when we're driving down the windy country roads, no one tailgating us or laying on the horn. It's definitely a place for a Sunday drive, know what I mean?
So many picturesque views, so many apples, so many pumpkins… What more could you ask for in October??
Farm Hopping: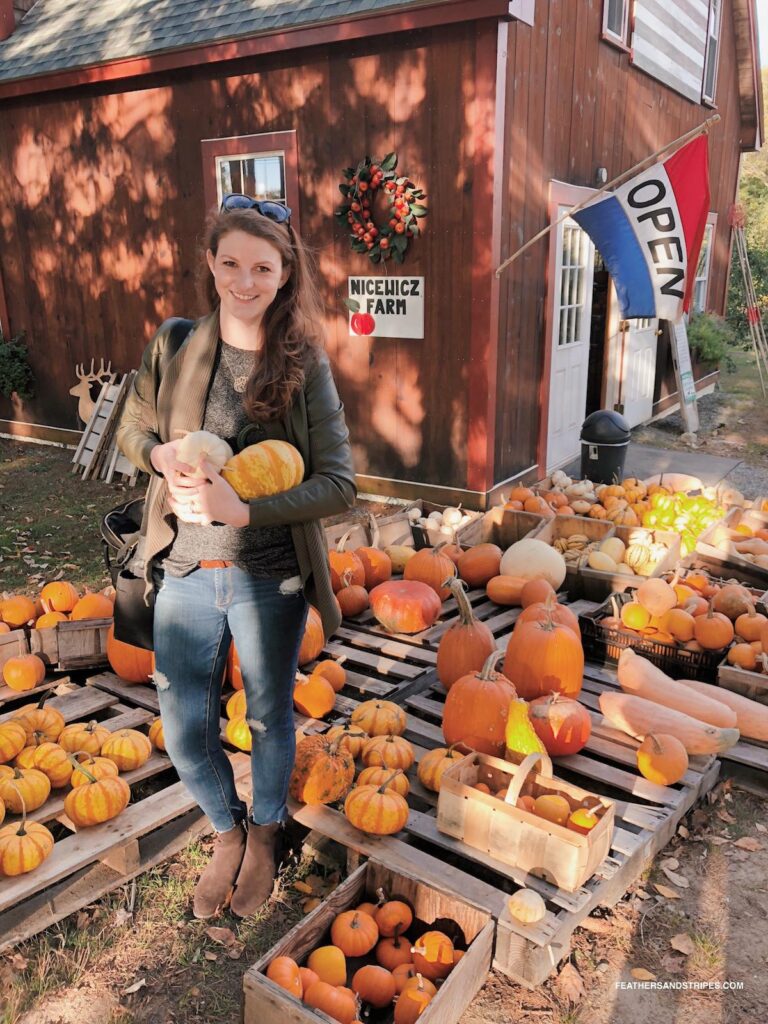 The pretty orange and striped pumpkins that I had to have are called "blaze" pumpkins!
I love love love visiting this kind of farm, where there's no parking lot per se, there are no big signs directing you to the barn or the orchard or the hay ride or maze… it's a family farm, run by the people who live in the house next door. Perfectly New England!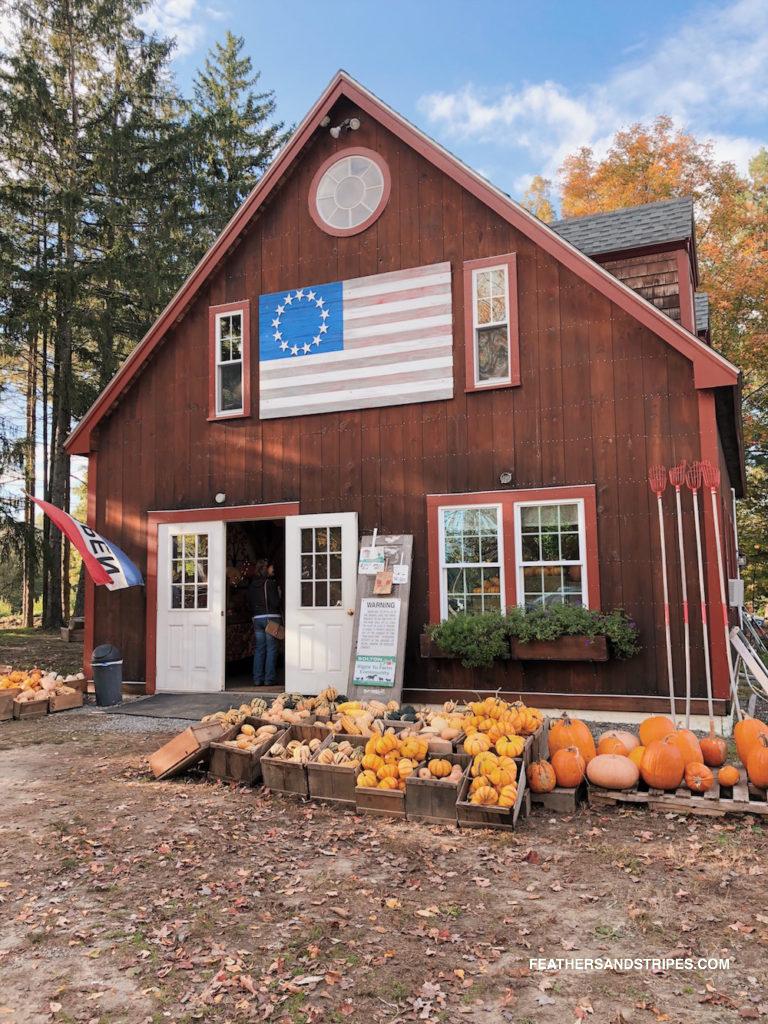 What kind of apple picking do you like: The big farms with hayrides and animals? Or do you prefer smaller orchards?
Loving this farm hopping feature? Take a look here for more of my New England favorites!