We had a gorgeous weekend, so we took Eleanor apple picking for the first time! How basic can I get… I HAVE to go apple picking every year, and normally I force my family to go for my birthday. But we saw how nice the weather was going to be and just had to go. We had so much fun!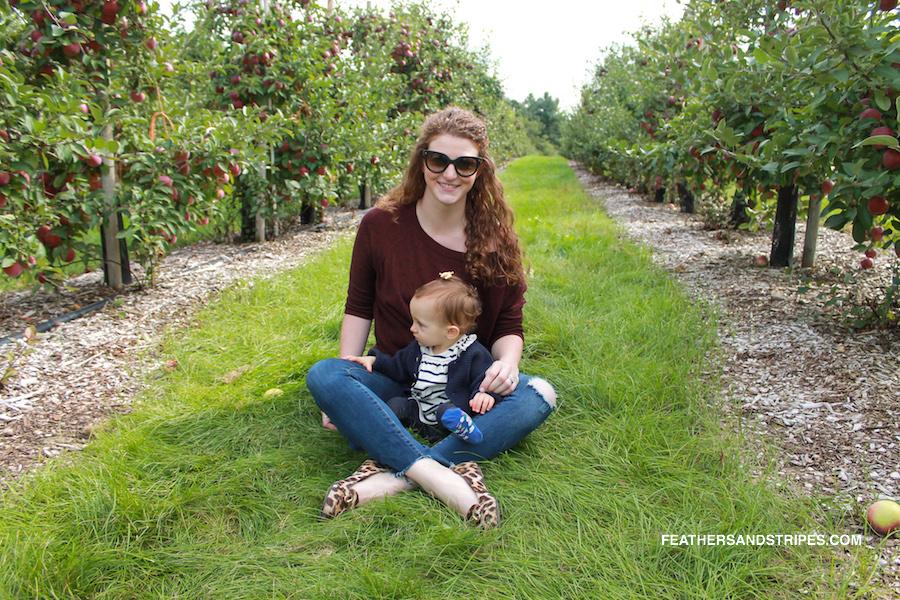 I loved showing Eleanor the farm animals. We talk a lot about farm animals around here (she has a puzzle). Funny story: We were standing in front of the sheep and I was doing the mom voice and asking Eleanor, "What does a sheep say?" when one of the sheep bleated really loudly right next to me. I must have jumped about 500 feet in the air. Thanks, sheep!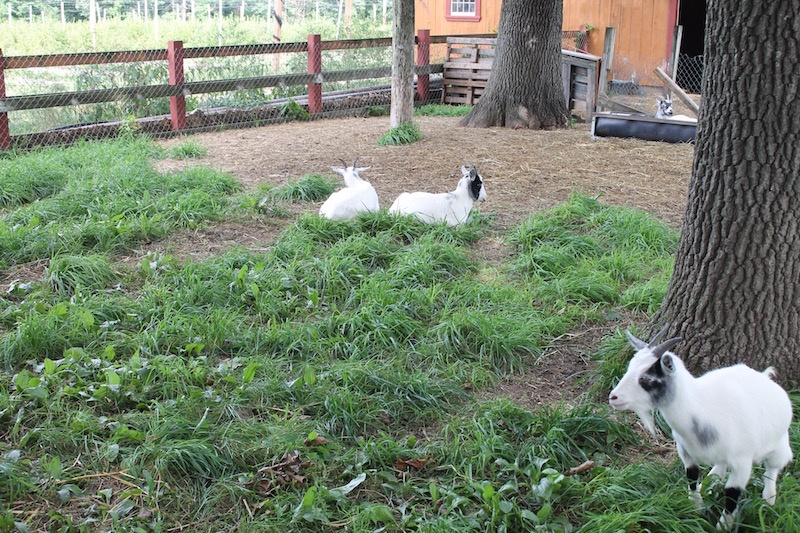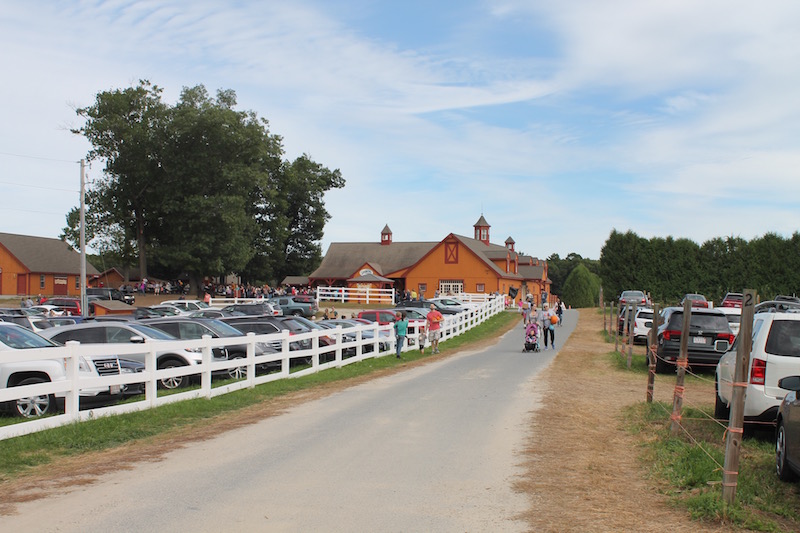 What to wear apple picking – the best skinny jeans
Now, I want to talk about the best skinny jeans. Every single time I wear them, someone asks me where I got them. Maybe it's the stretch that helps suck everything in, but these are the best skinny jeans that make me feel put together. And to be honest, they're the least expensive pair of jeans I own. Bonus: They're stretchy enough to handle the "mom squat" (see below) all day long, too!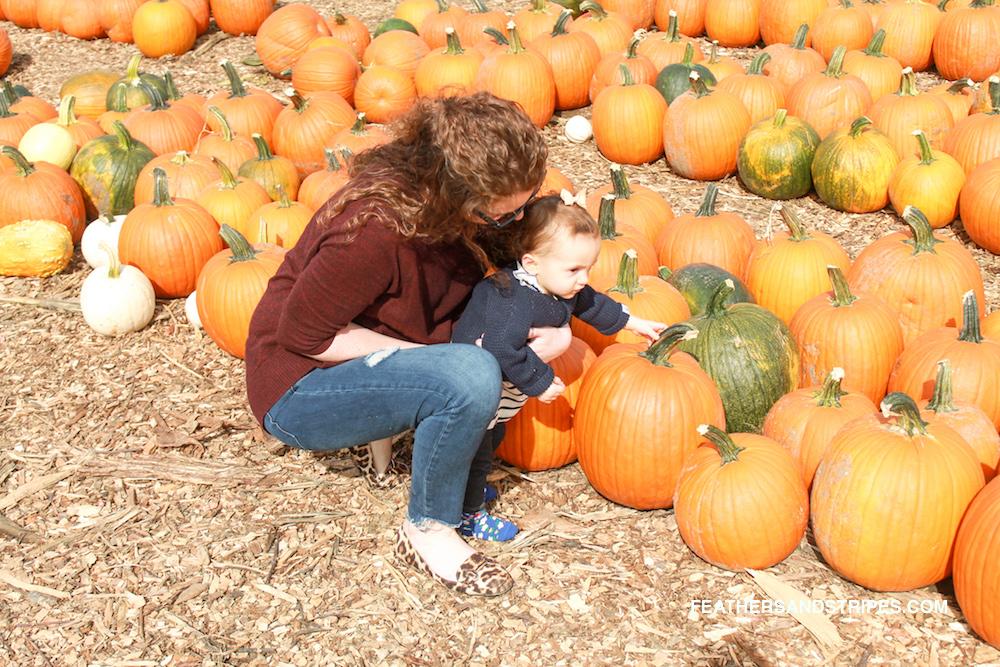 my jeans (they come in black, too!) / leopard flats / sweater (last year, similar here)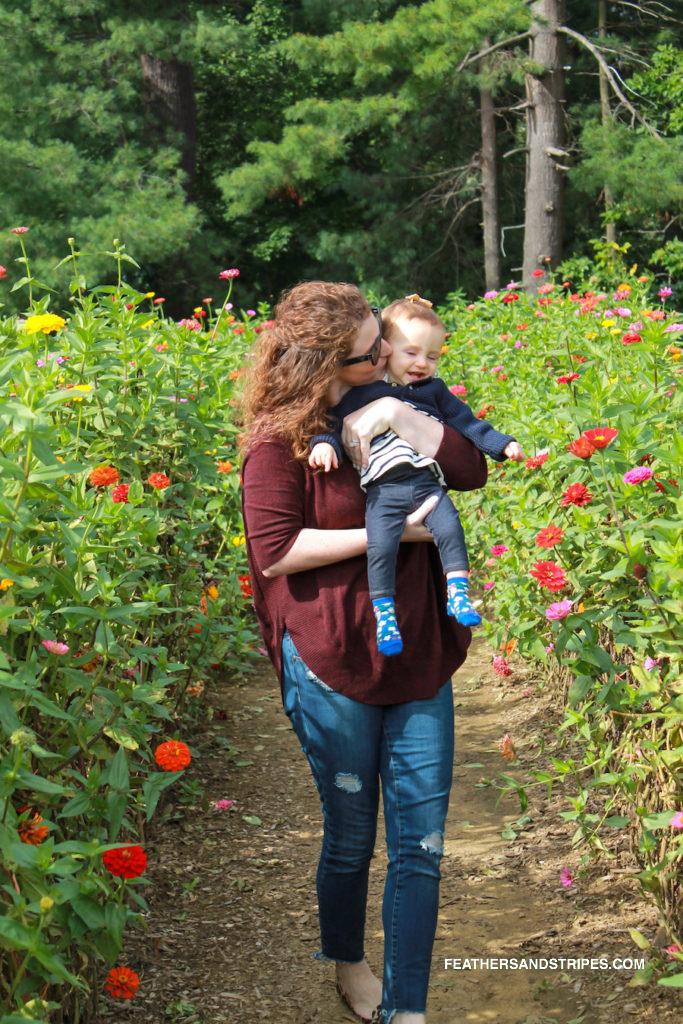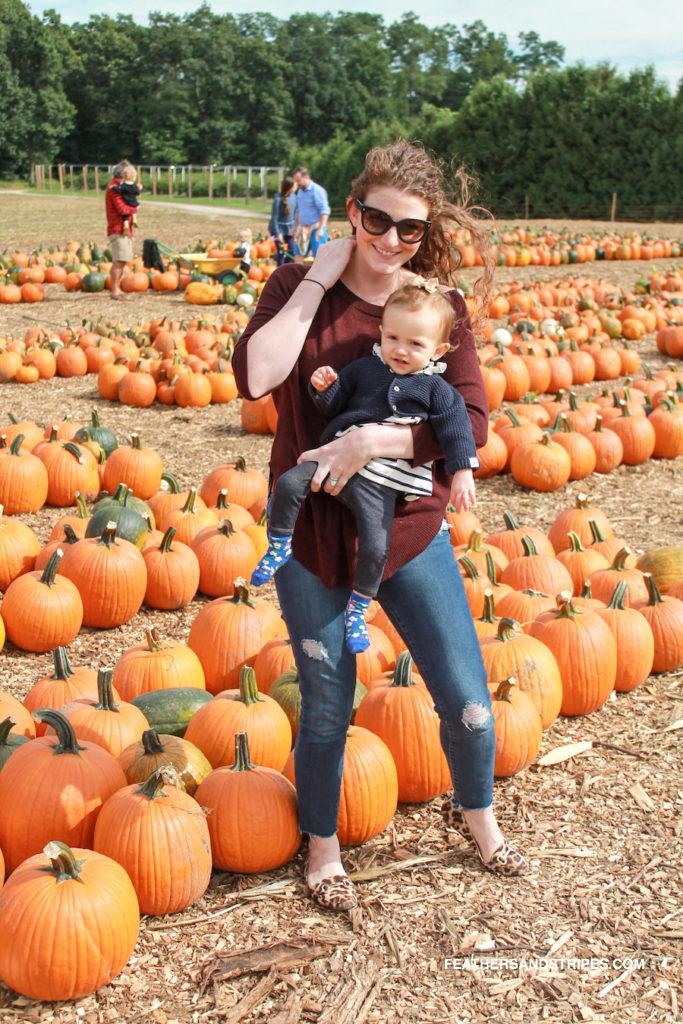 Loving this best skinny jeans review? Take a look here for more of my fashion favorites!