I LOVE the fall season in New England. There's a noticeable shift in the air from humidity to crispness. Pool party weekends turn into foliage trips and apple picking. Taco nights become chicken pot pie nights with apple pie for dessert. It's just the best!
I rounded up some fall home decor ideas based on what I've been seeing trending lately. The windowpane scarf (pictured in navy below) is something I bring with me all the time because it works as a scarf or just an extra layer. (Mine is monogrammed and was a Christmas gift from my sister!) I'm so glad that velvet is a thing again this fall, because I loved it last year but had my mind on other things (like having a baby hah!). I love, love throw pillows, so the velvet is perfect to add to our neutral couch. What are you shopping for this fall?
Fall Home Decor Trends: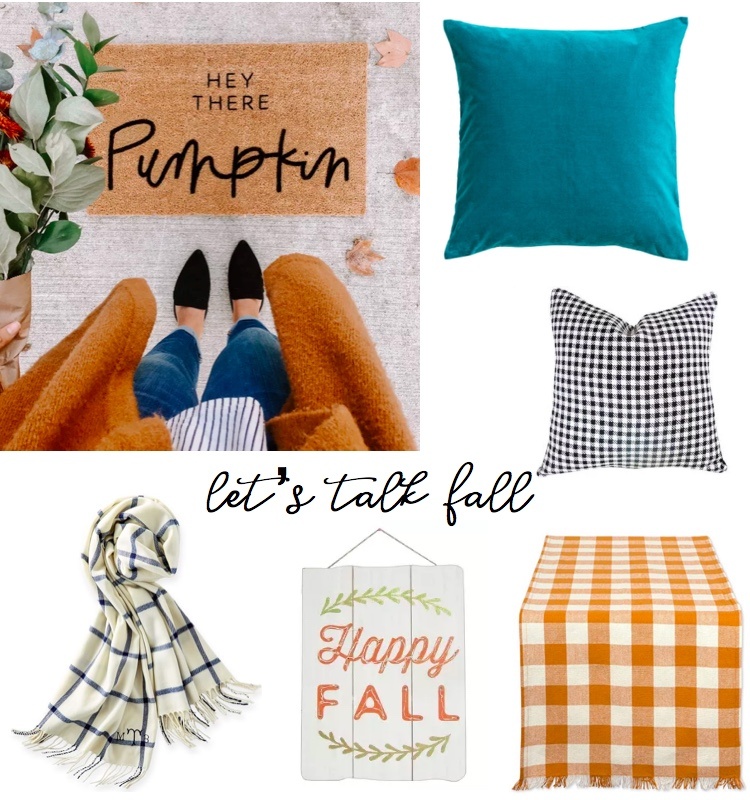 Which of these fall items would you shop first? (I've been looking at teddy bear coats for a while!)


Loving this fall home decor feature? Take a look here for more of my home favorites!