I am trying to hold back from going full-steam ahead into Christmas decorating, even though it's only November and we're nowhere near Thanksgiving!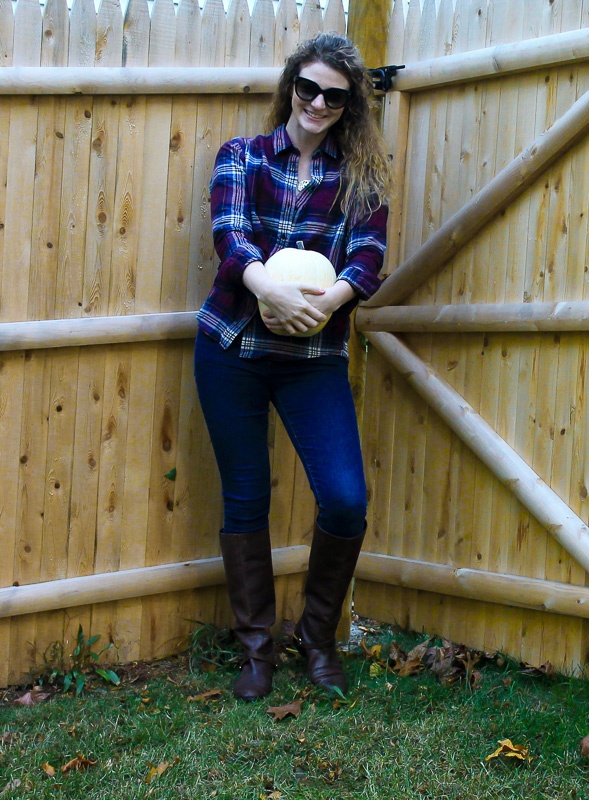 Poor Thanksgiving, getting left out.
I'm not going to lie, I've already decided on our Christmas "theme" this year. (About 2 years ago I decided that I was going to decorate our house in a theme, so our tree's ribbon, throw pillows, blankets, and even our Christmas card were all done in the same pattern.) I've already picked out the picture we'll use for our Christmas card, and I'm thisfar from hitting the order button on those. (I like to get our Christmas cards out the day after Thanksgiving!)
To make it seem like I actually care about the fall, because I do, here's an outfit that is about as "Fall" as they come. Flannel, denim, and riding boots: Cue the leaves!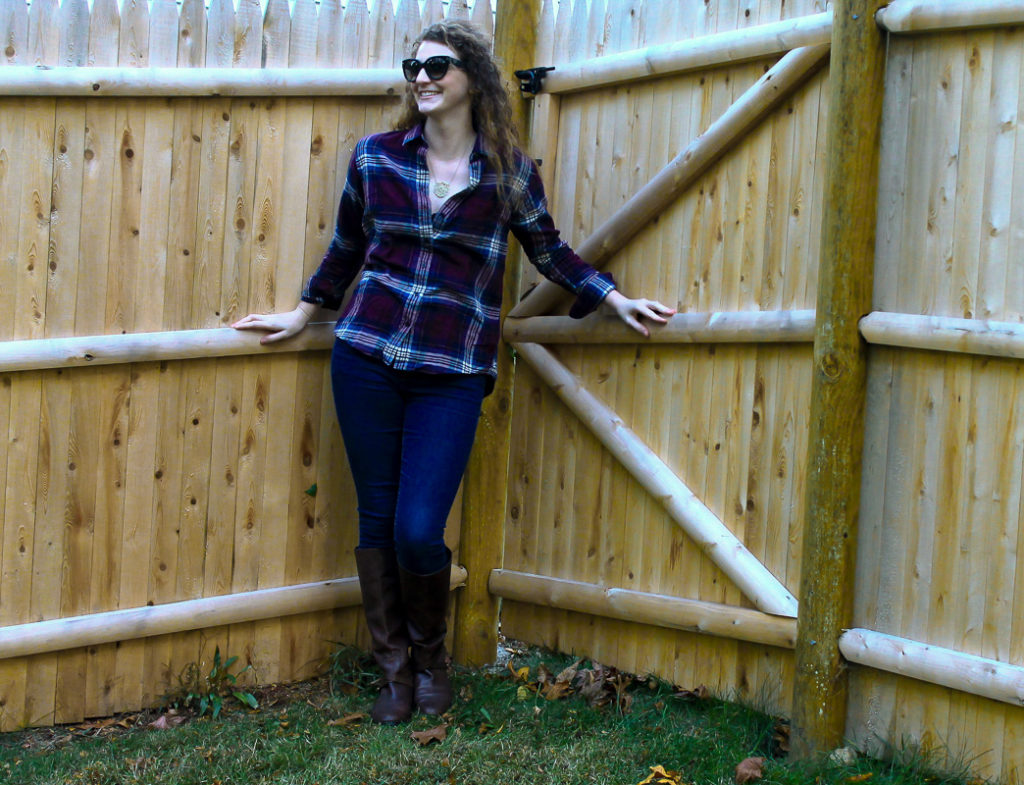 shirt (similar flannel for only $12 on sale!) / boots / sunglasses
We're planning to have a pretty relaxed weekend, and the weather looks absolutely perfect. I'm hoping to sneak a picnic into our weekend somewhere, because these sunny and warm fall days are few and far between! Happy weekend!