This shop has been compensated by Collective Bias, Inc. and its advertiser. All opinions are mine alone. #DareToDarken #NeverGoNaked #CollectiveBias
When Collective Bias asked if they could send me the new Rimmel London Volume Colorist Mascara, I was so excited. My lashes are so light – almost blonde – that I've considered getting eyelash extensions or tinting my eyelashes, especially in the summer months when I want to go out to the pool without makeup on. I think I look like a little kid without makeup, so I usually end up putting on at least mascara before I can go anywhere. So to have a mascara that can darken your lashes with every use – yes, please!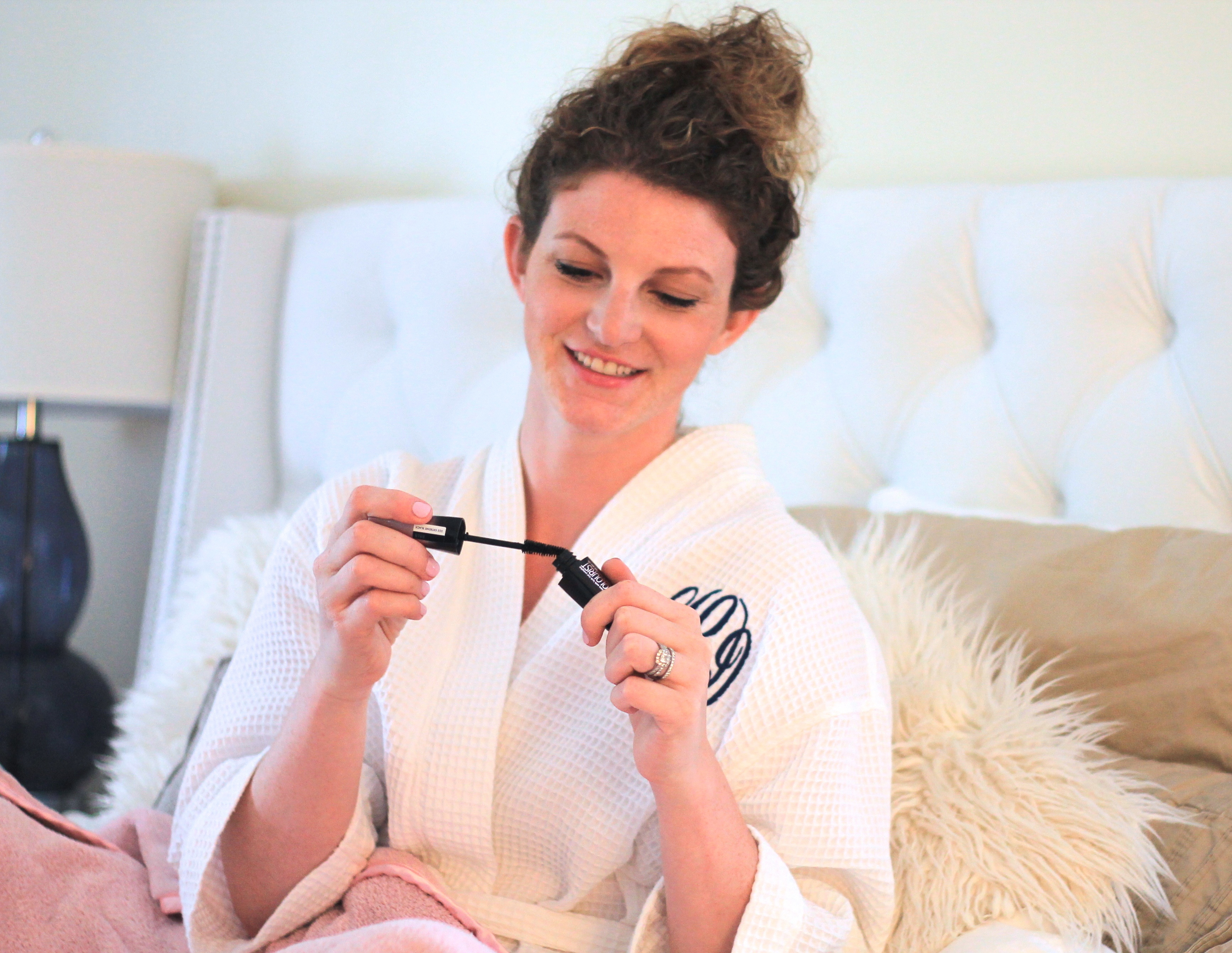 I thought it would be fun to share an everyday eye look – something that is fairly simple and can be part of your everyday beauty routine – with products from one of my favorite stores – obvi Target! I have dark brown eyes, so I typically use brown shades for most of my eye products. I do, though, get a darker shade of mascara- either a dark brown or black. Having a darker shade on my lashes makes them stand out more.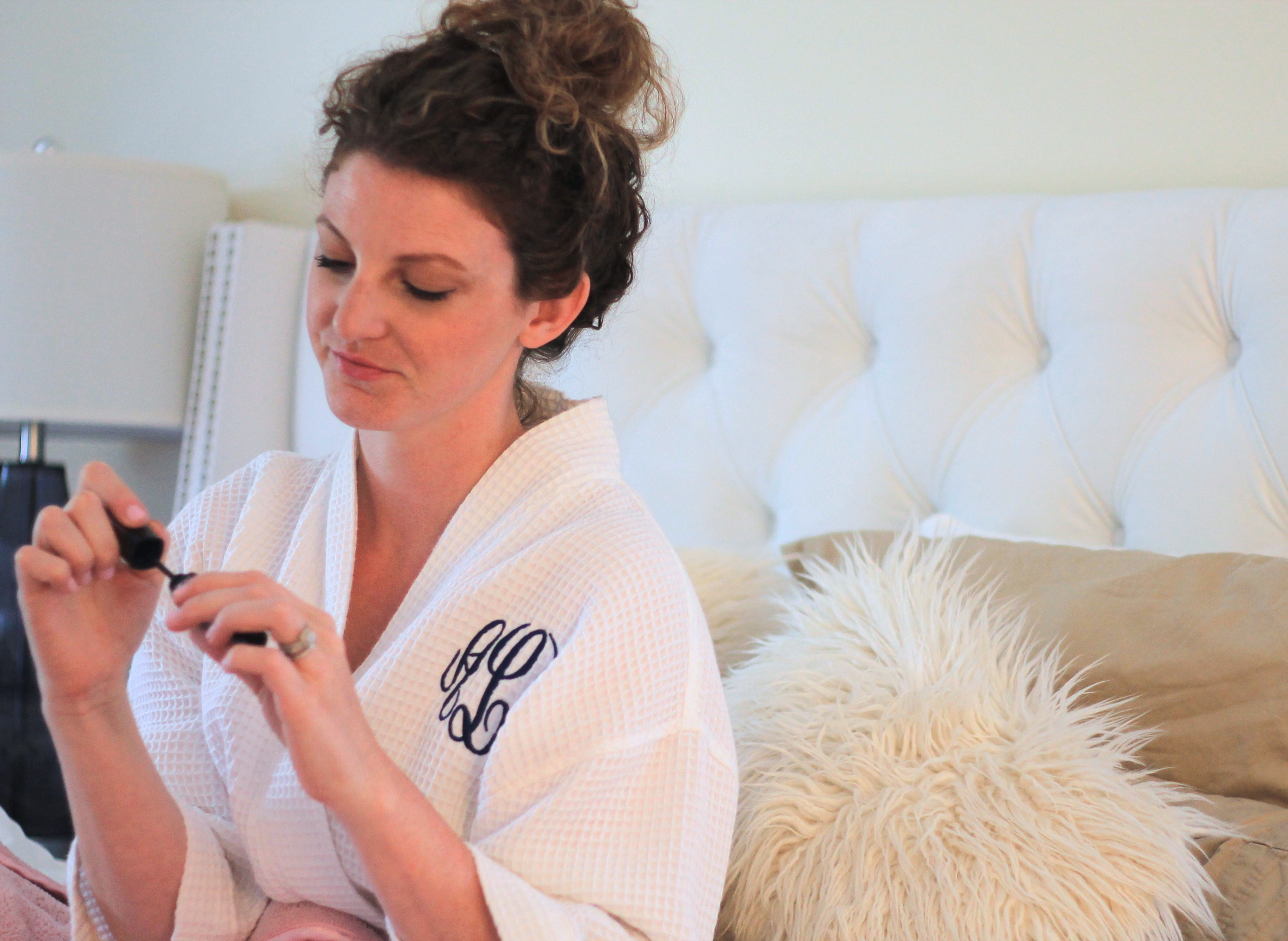 #1 Start with brows. I read an article over the weekend that said brows are the most important part of your face, so that's even more of a reason to make sure you take care of them! Because my eyebrows are so light, I don't have to do much more than brush them out before applying my brow powder. For this look I'm using Rimmel London Brow This Way Powder Kit. I always start on the ends with the powder and work my way to the middle. I swatched the brow kit below (the creamy darker shade that is left is on the bottom, and the powder lighter shade that is right is on the top). For this look I only used the powder.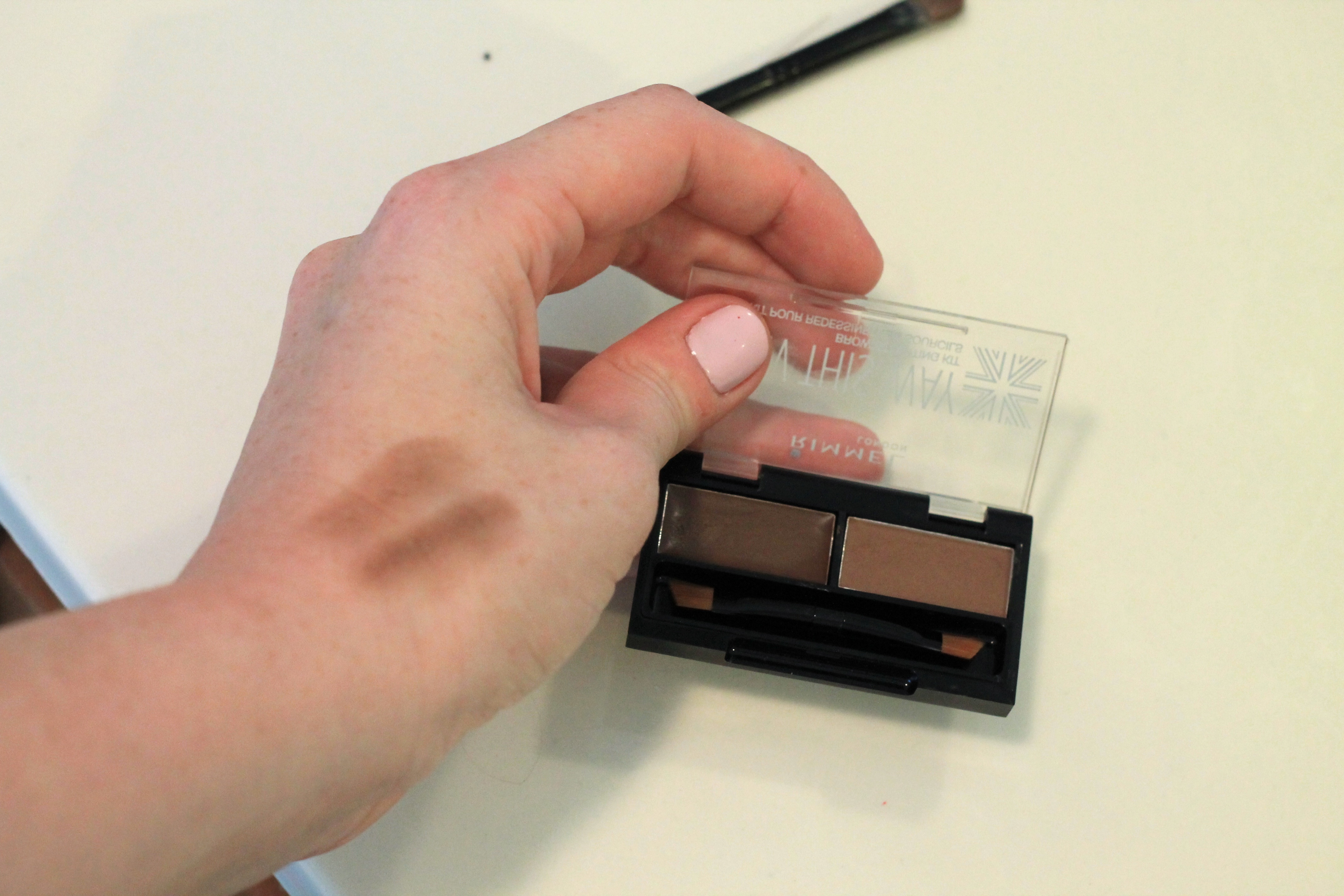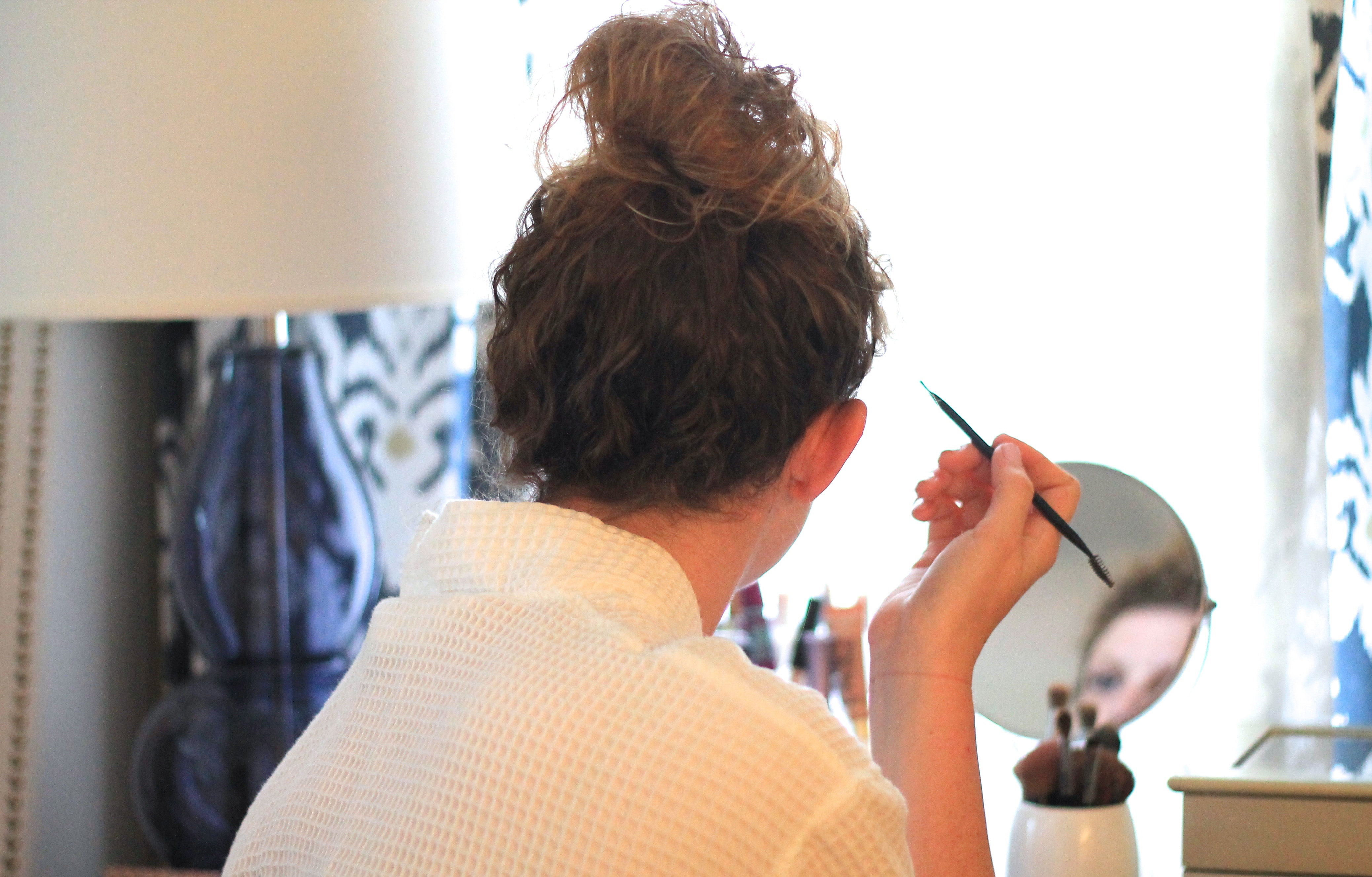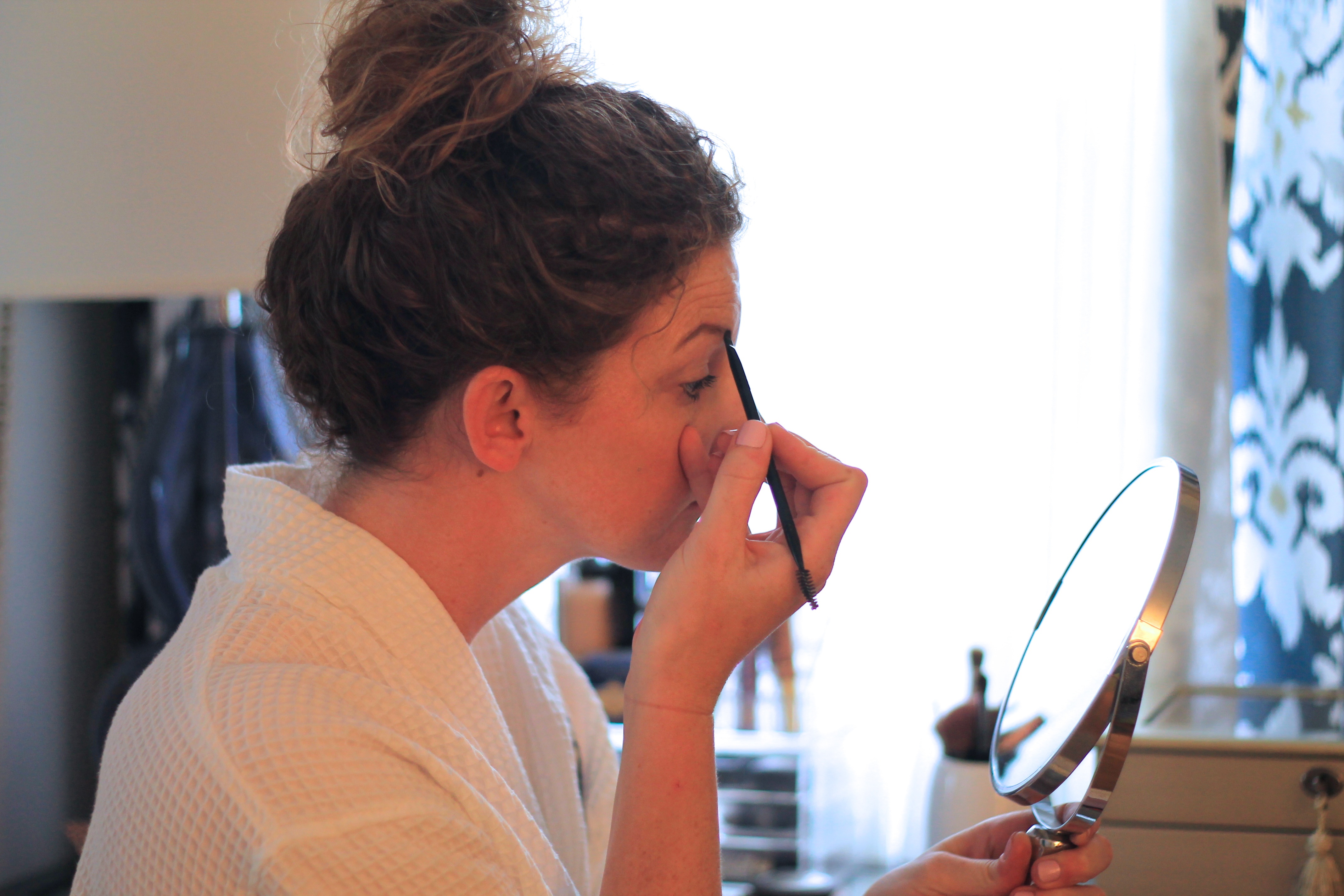 #2 Eyes are next. I swipe on an eye shadow (I like powders) that is slightly lighter than my skin tone over the entire lid, followed by a light brown shade on my lower eyelid and a slightly darker shade just in my eyelid crease. Follow that with a single line from a liquid eyeliner (this one is Rimmel Eyeliner in black), slightly fanning out and up at the edges to lengthen the eye.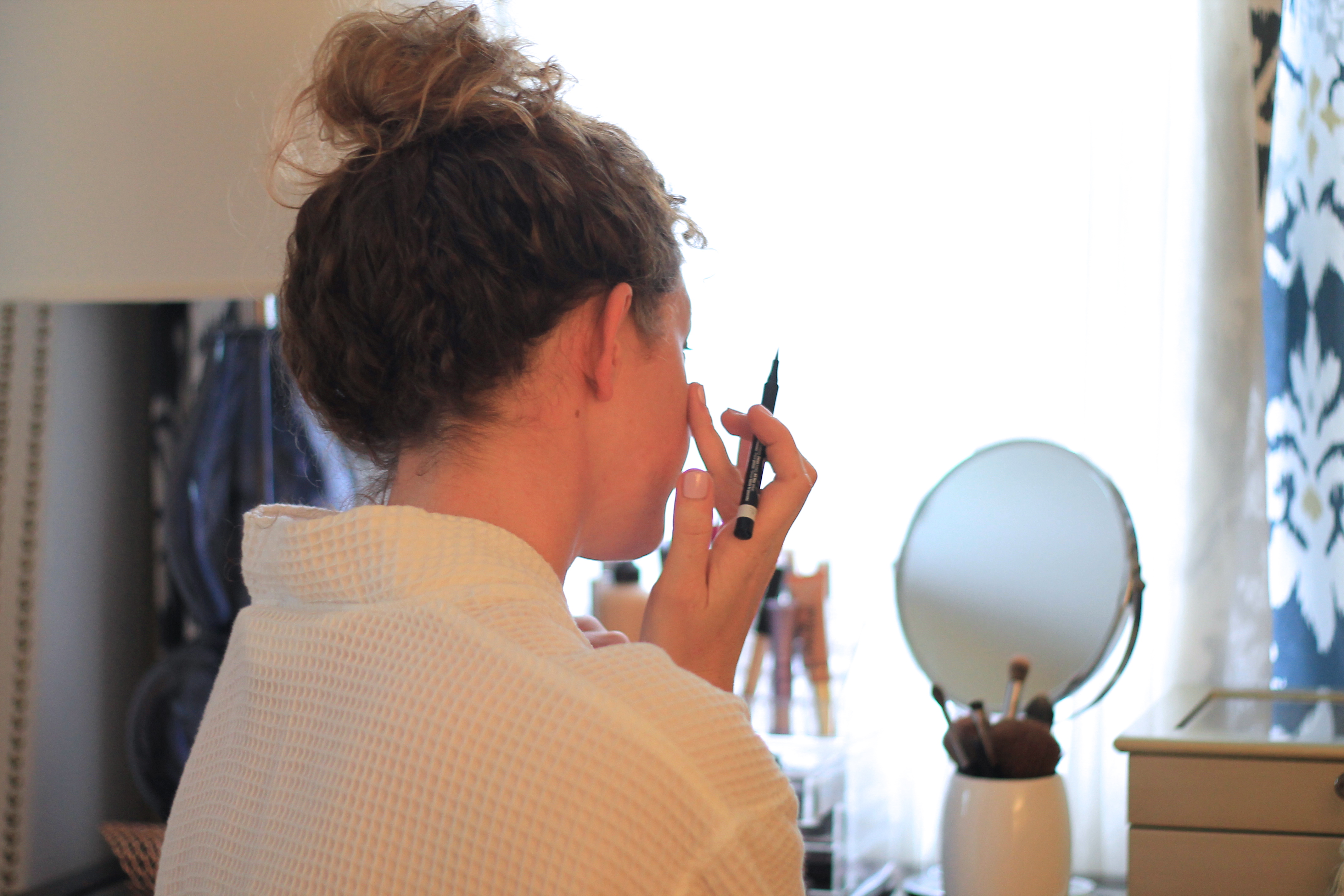 #3 Mascara last. My favorite part of my makeup routine is definitely mascara. For this look I'm using Rimmel Volume Colorist Mascara in black. I put it on the top of my lashes first, swiping down, then (before it dries) go underneath my lashes, wiggling on the way up. I do put mascara on my lower lashes, too, wiggling down. Be careful not to hit your skin, or you'll get a not-so-cute raccoon look. Keep a couple of cotton swabs on hand to fix any little mistakes you might make!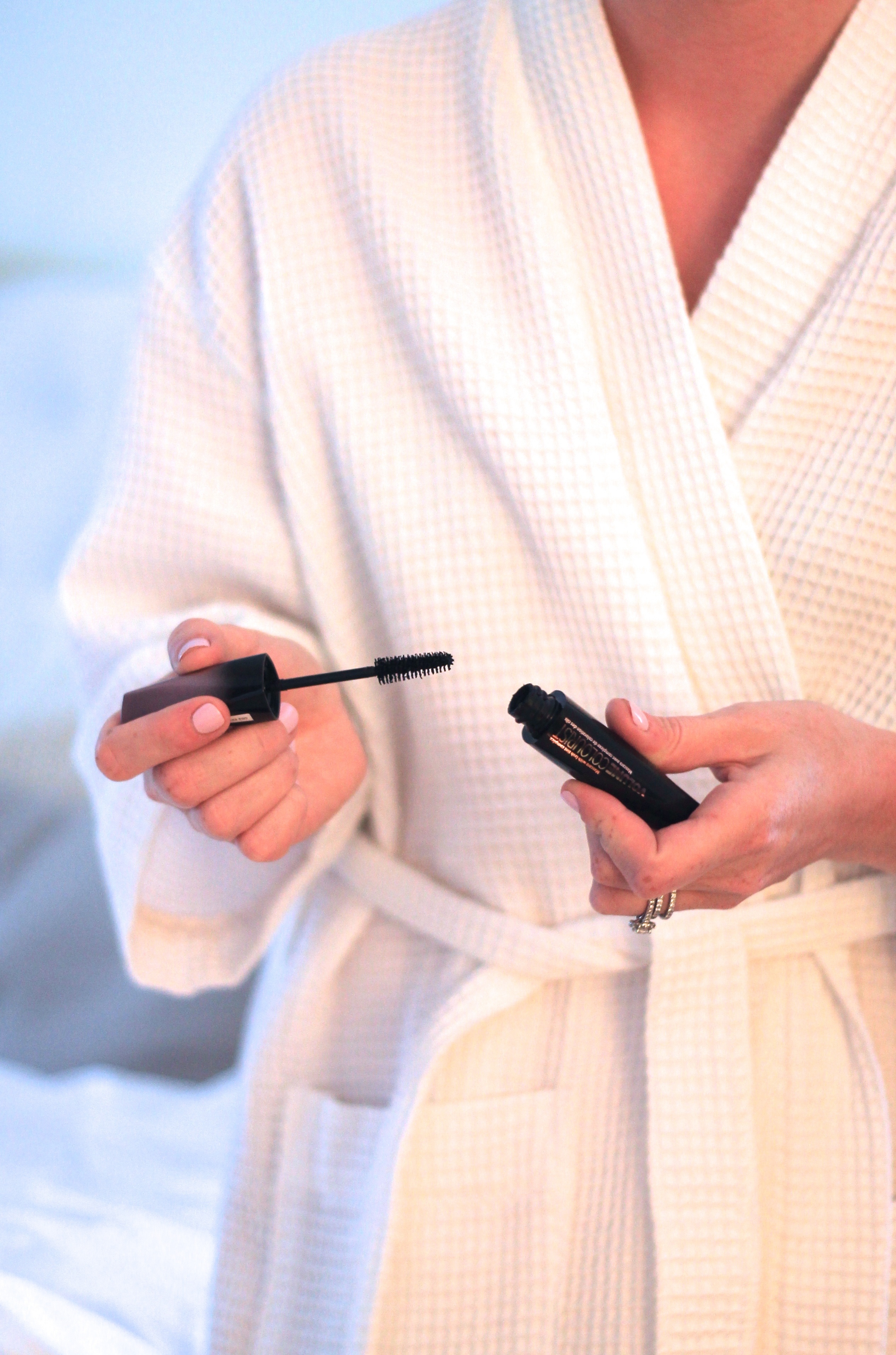 Follow with your favorite skin coverage products, and voila! You're ready for the day.
#4 Lip Tip. For an everyday look, I like Rimmel London's Moisture Renew Lipstick in Pink Chic. If you're taking your look from day to night, change it up with a bold red lip (try Rimmel Provocolips in Heartbreaker or Kiss Me You Fool).
You have to use the mascara for a couple of weeks before you see results (the packaging says two to four weeks), and the tint is semi-permanent, so it builds the more you use it. After about a week and a half I started to notice a difference in the color of my lashes. Here's a before and after from 2 weeks of use: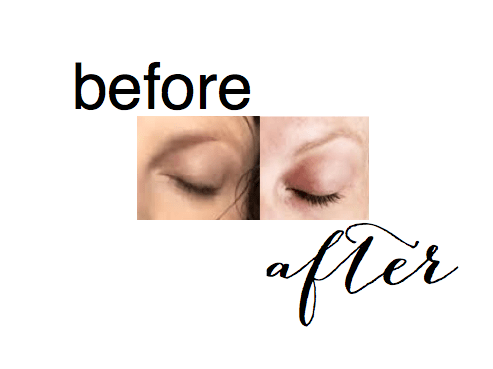 If you use Cartwheel (Target's coupon app), you can get 25% off Rimmel products, including Volume Colorist Mascara, so my eye look above comes out to a very budget-friendly $20 or less. Have you tried any of these products? I want to know what you think!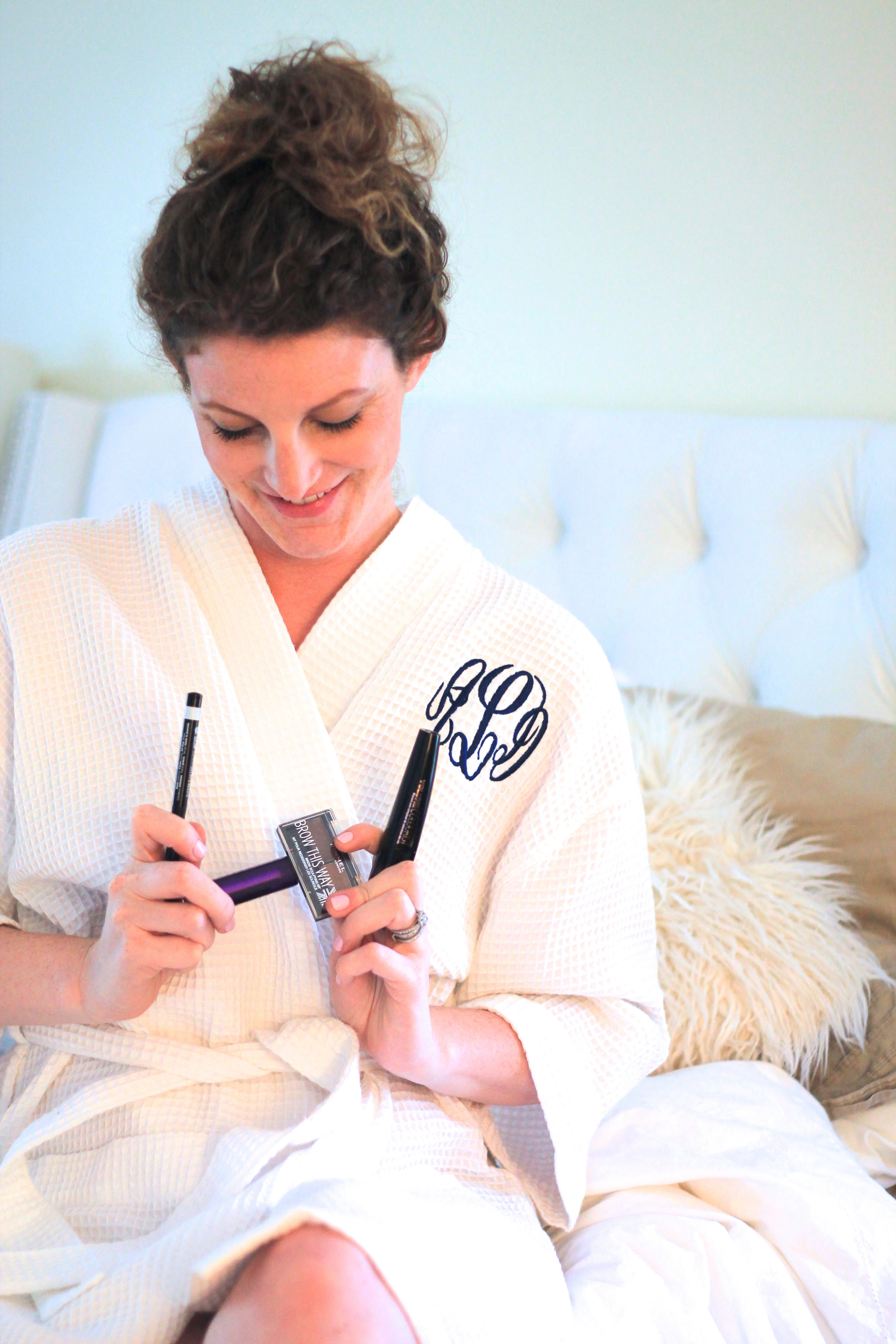 Thank you to Collective Bias, Inc., Target, and Rimmel London for sponsoring this post. As always, all opinions are my own. You can read more about the products (and what other bloggers have to say!) here.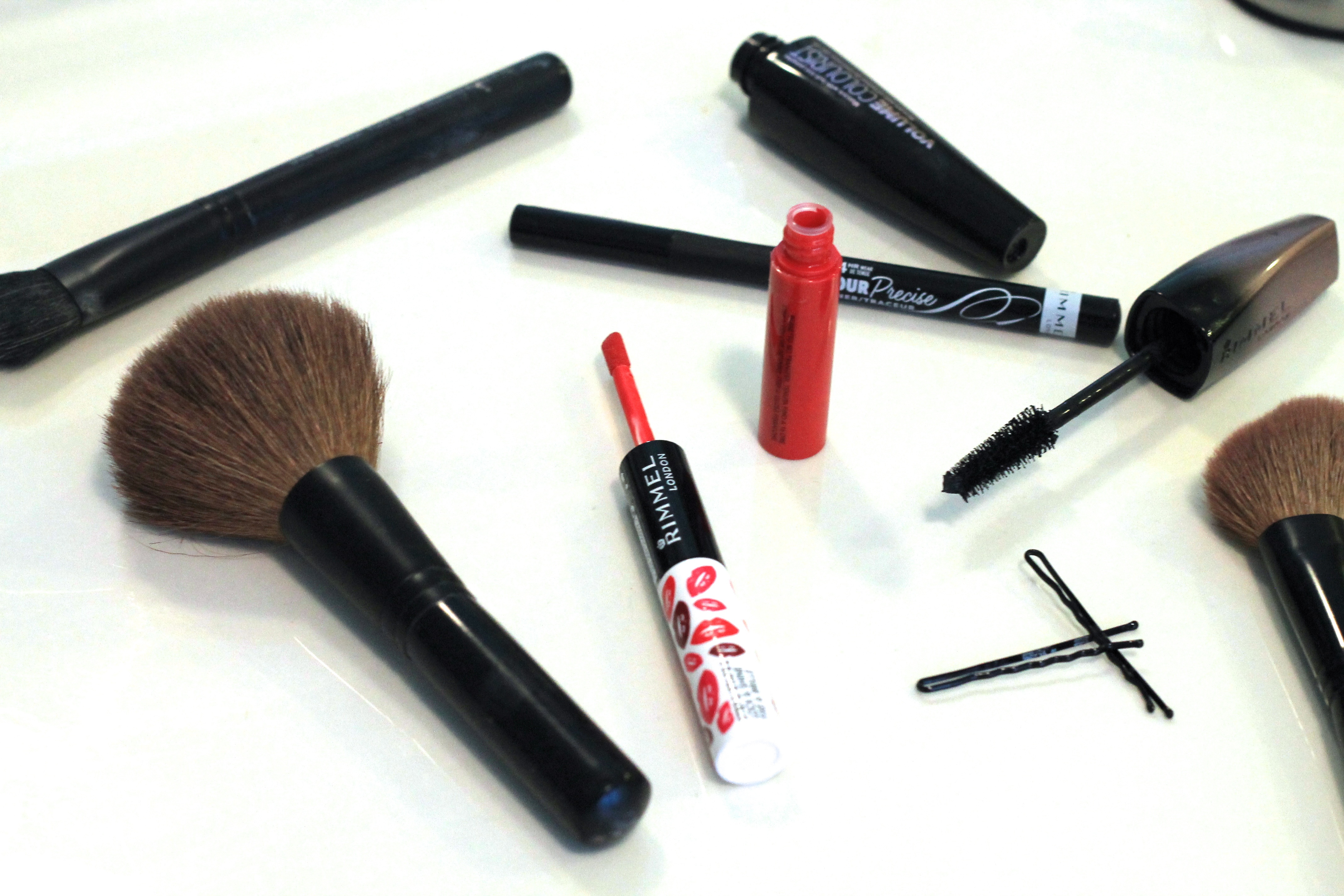 P.S. Here's where you can find these products at your local Target: