Last weekend I started organizing our travel-sized items in the bathroom because there just wasn't anymore room, and that quickly spiraled into a big closet clean out. I found so many things that made me cringe, so I thought today I'd share this list of these embarrassing items I should have gotten rid of years ago.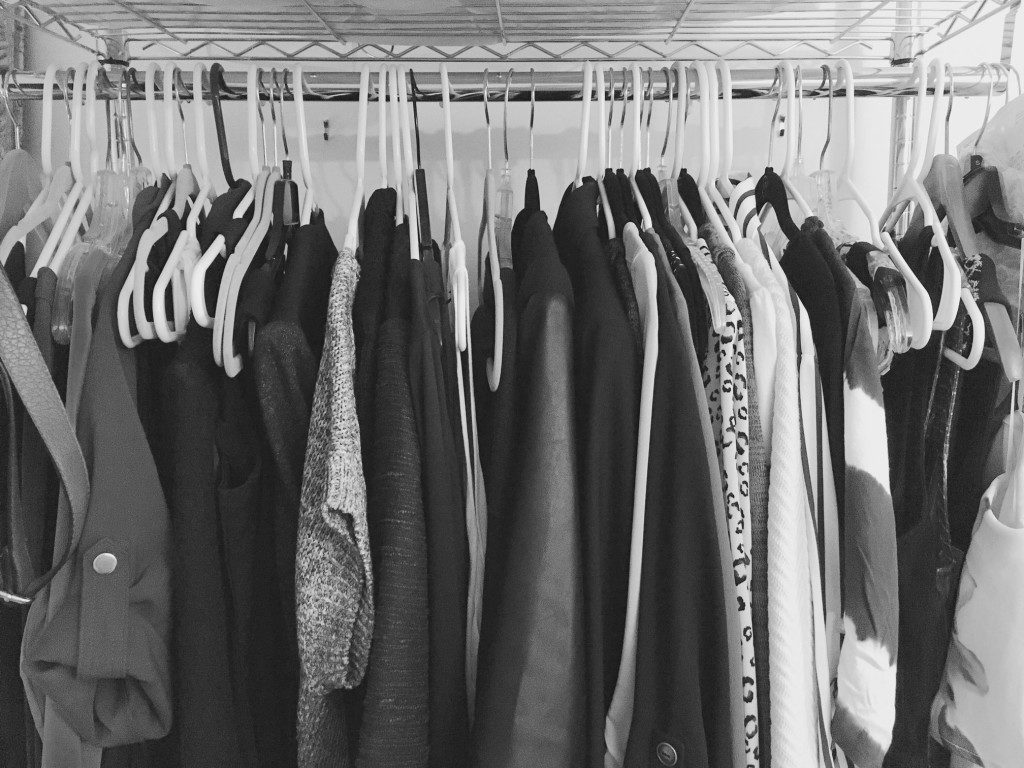 At the end of the day (actually in just a few hours!), we had 7 garbage bags (and 1 box!) full of items to donate, plus 2 full bags of trash. I'm a little embarrassed to actually share those numbers, but hey, I'm a real person. (With a tendency to hold onto sentimental items for a little too long.)
Here's a roundup of some of the items I got rid of during my recent spring cleaning. Most are pretty embarrassing!
About a dozen scarves from circa 2008 when I basically wore a scarf with every outfit (pink, white, zebra print, leopard print…)
3 bridesmaid dresses I thought I might rewear but probably won't
A mini skirt I bought for my bachelorette weekend and haven't worn since
1 Ed Hardy bikini (I kid you not. My sister and I bought matching bikinis as a joke. In 2007.)
2 backless dresses because I'd rather just wear a regular bra #sueme
A full matching set from Vera Bradley – I had a tote/purse, wallet, key card holder, and little cosmetics bags all in the same pattern in college that I shoved in a drawer and forgot about!
So many dance clothes from the years I used dance as exercise (I kept a couple of pairs of tights and my ballet shoes, because I will go to a ballet class every so often, but everything else went)
Jewelry (the costume jewelry type, not expensive stuff) that I've kept in a box but haven't worn in the past 5+ years
My 2008 Macbook and 2003 (!) Dell laptop. T cleaned them off for me, which I had been planning to do but didn't so they just sat in a closet.
The boxes to go with aforementioned 2008 and 2003 laptops
2 small purses that would never fit all the stuff I tote around these days
Shoes upon shoes upon shoes. So. Many. Shoes.
It's bad how many items I had with tags still on that I put in the pile. My new rule is that I cannot buy anything online if it's final sale, even if I know it's an item I want. AND if I buy something new and don't wear it in a week, it has to be returned.
What rules do you have in place so that you don't have too much in your closet? And how often do you clean your closet out? (Clearly I'm not doing it frequently enough!)