When I asked (via a reader survey) over the summer what you all wanted to see more of, a big request – which totally surprised me, tbh – was more of my personal style! I'm excited to share that I've heard you, and I'll happily oblige. Prepare yourselves for lots of comfy outfits, because – let's face it – I mostly work from home and lol if you thought I wore dress pants to my home office!
That said, here is my first fashion blogger-esque post in a while…
Comfortable and classic camel and black outfit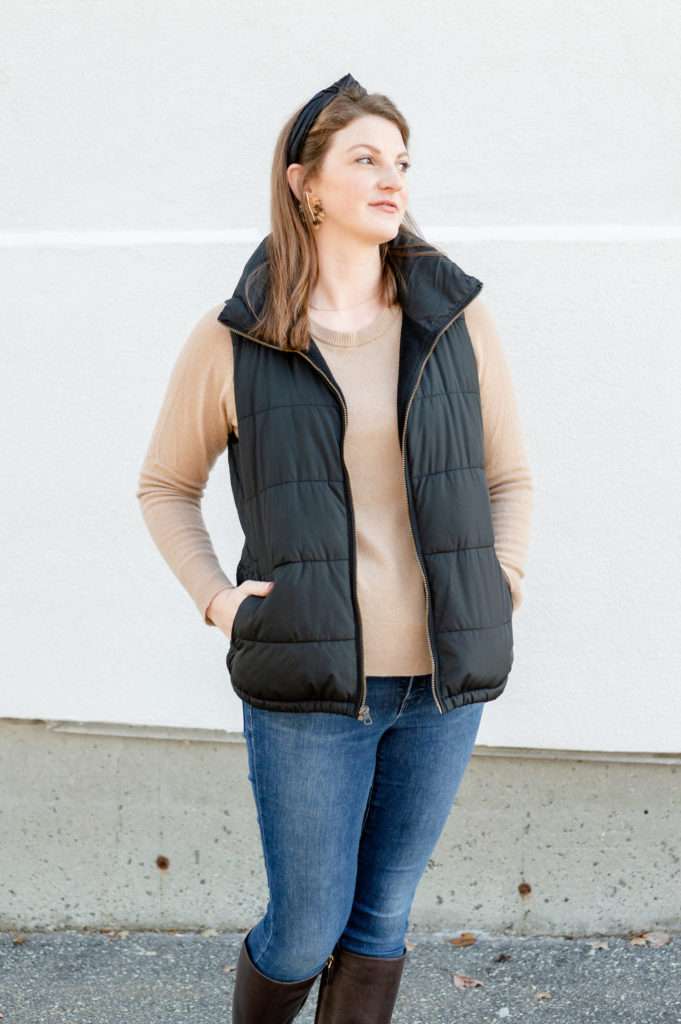 If you're a New England girl, you own boots. it's just a fact of life. Last spring I finally got rid of a pair of boots I had worn to nothing, and I purchased these. I have smaller calves, so it's hard for me to find perfectly fitting boots. These brown riding boots are such a good fit!
Related post: 3 Boots New Englanders Love
My puffer vest is one I bought 2 years ago and have raved about ever since. They go on sale every once in a while, making them a whopping $15 (they're on sale now!). Seriously. Click and get yourself one, because you will not regret it!
And this sweater… oh, this cashmere sweater. I really wasn't sure if I would want to get something that had a "dry clean only" label, but it is so worth it. It feels luxurious but isn't too high of a price point. And it's one of those pieces that's just so classic, you'll wear it season after season. It's currently on sale, making it $65! I've had a second color in my cart for a while, but I'm not sure if I'll buy a second. I did buy a poncho style (in the same camel color… I'm a creature of habit).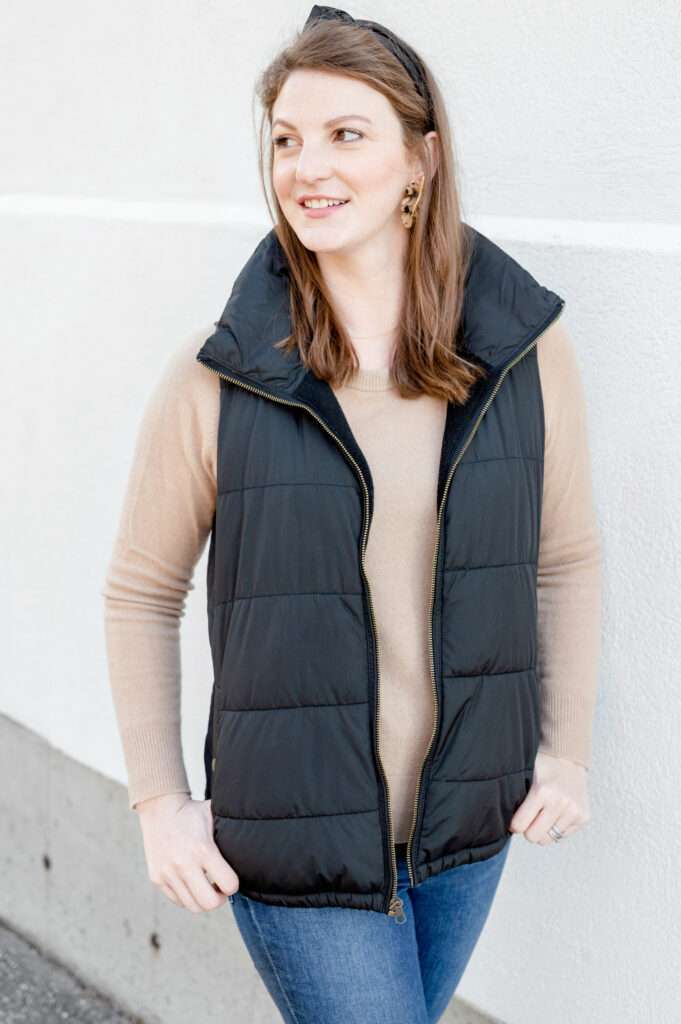 For accessories, I always go simple. These earrings are a newer favorite because they pack a punch. And my knotted headband is another favorite that helps turn any bad hair day into a much better hair day!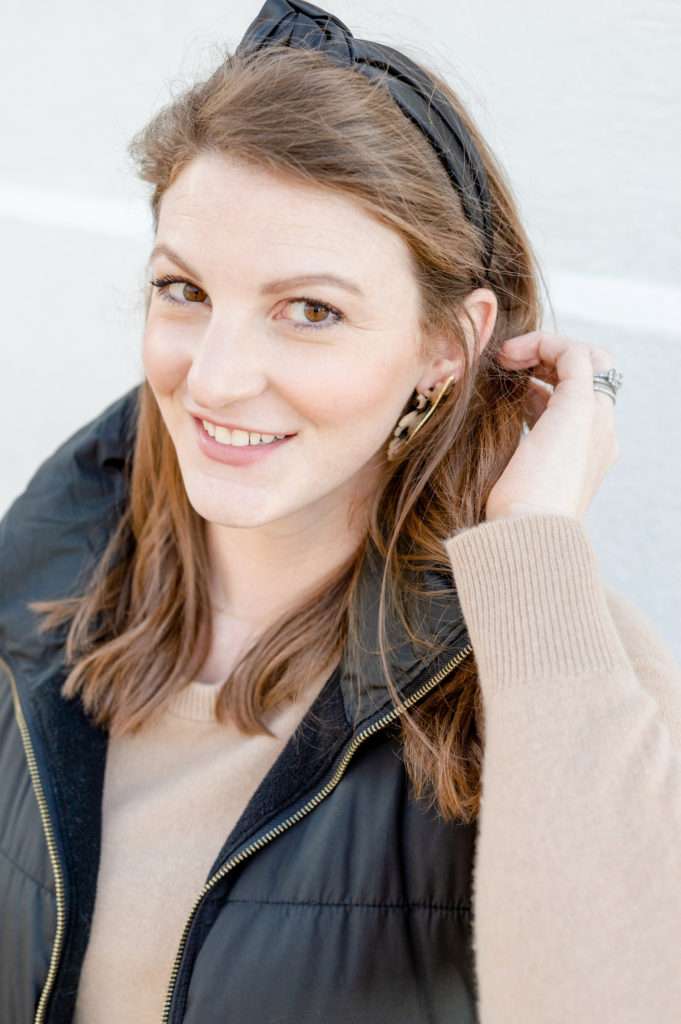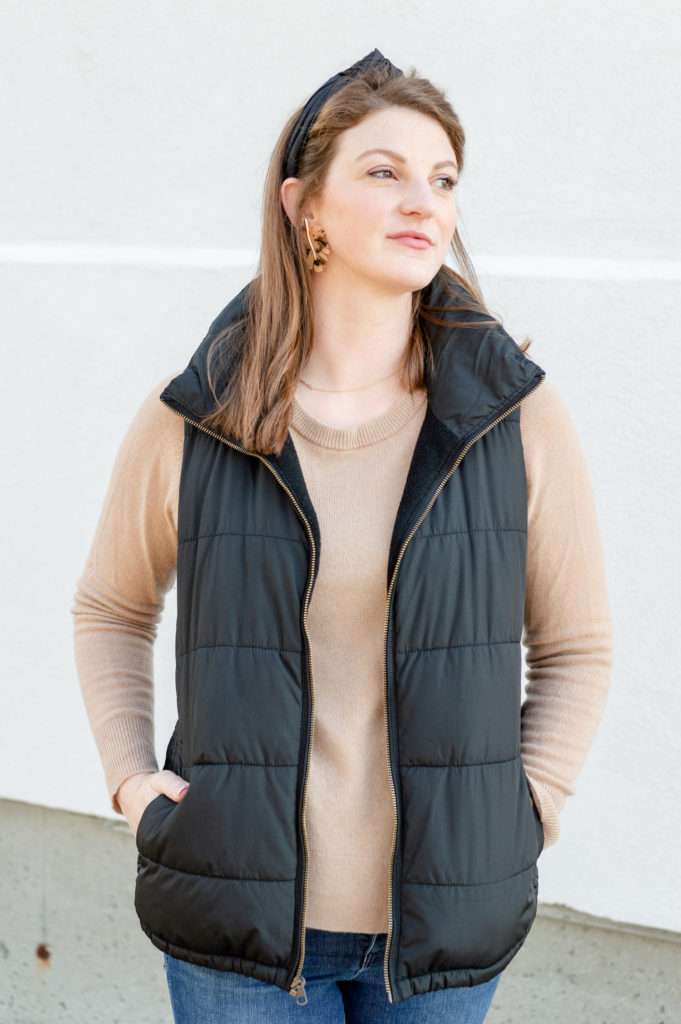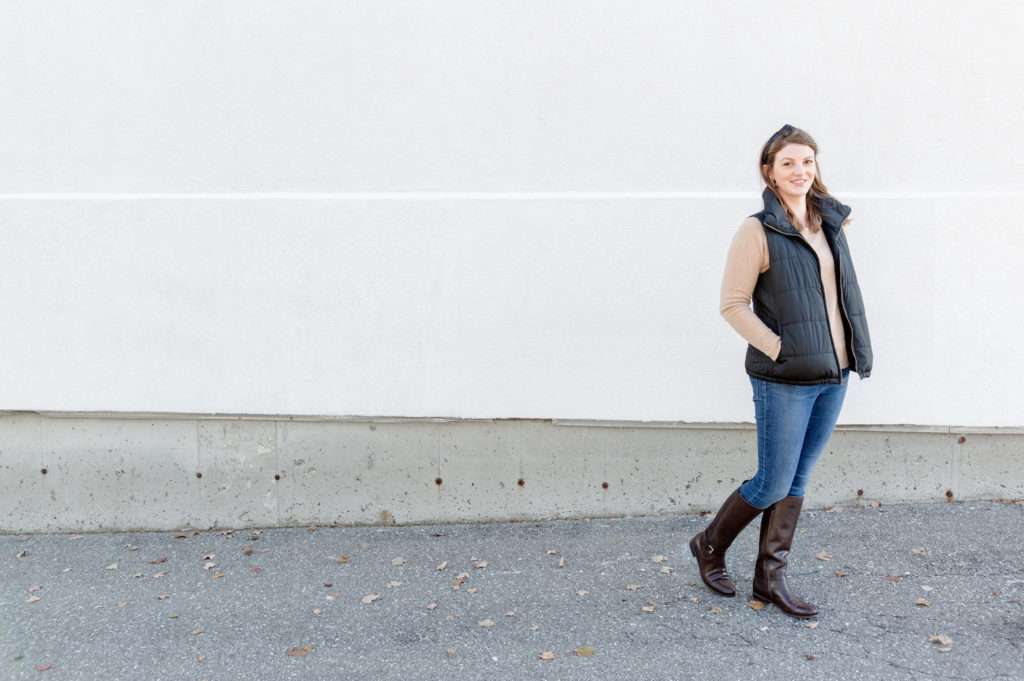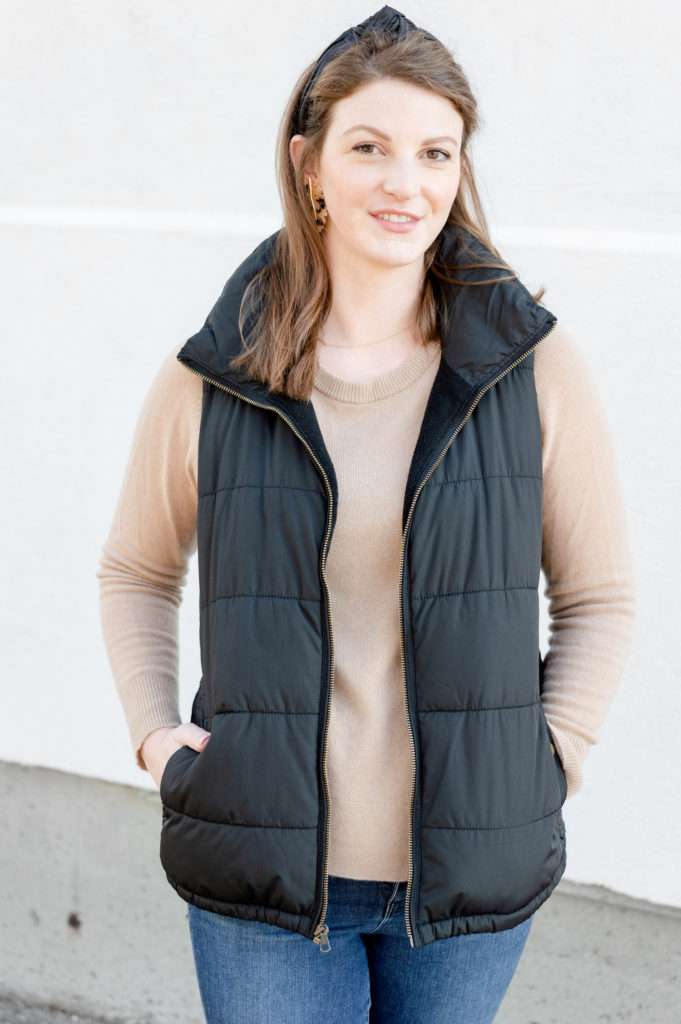 Camel cashmere sweater
Black knotted headband
Black puffer vest
Tortoiseshell leaf earrings (not available anymore, similar here)
Brown riding boots
Photos by Tori Trogani