I've been doing a lot of summer shopping lately, mostly because the weather in Boston has been less than perfect (I'm talking 45 and rainy every. single. day.) and I just cannot wait for those gorgeous sunny summer days. I started looking at summer clothes for our trip to Florida and now I can't stop.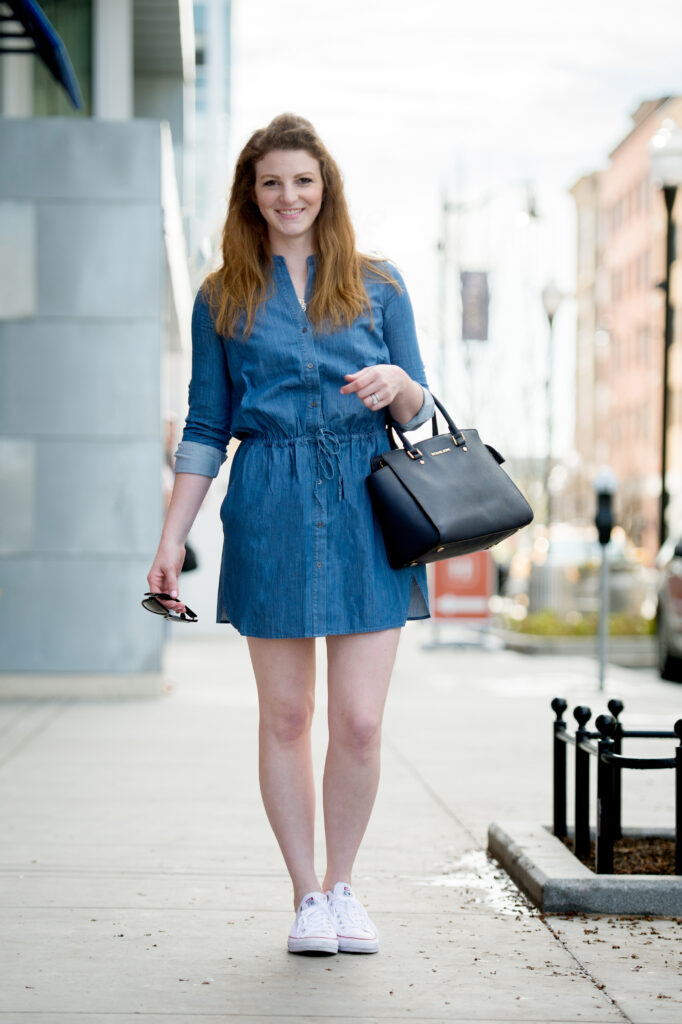 For summertime I always look for easy pieces that can be dressed up or down. (I seriously wore this dress at least once a week last summer!) When I saw this chambray dress, I knew it was going to be that piece – the thing I reach for constantly because it's comfortable, it looks good, and it's easy to wear – whether it's with a pair of heels or sneakers, from brunch to a Sox game.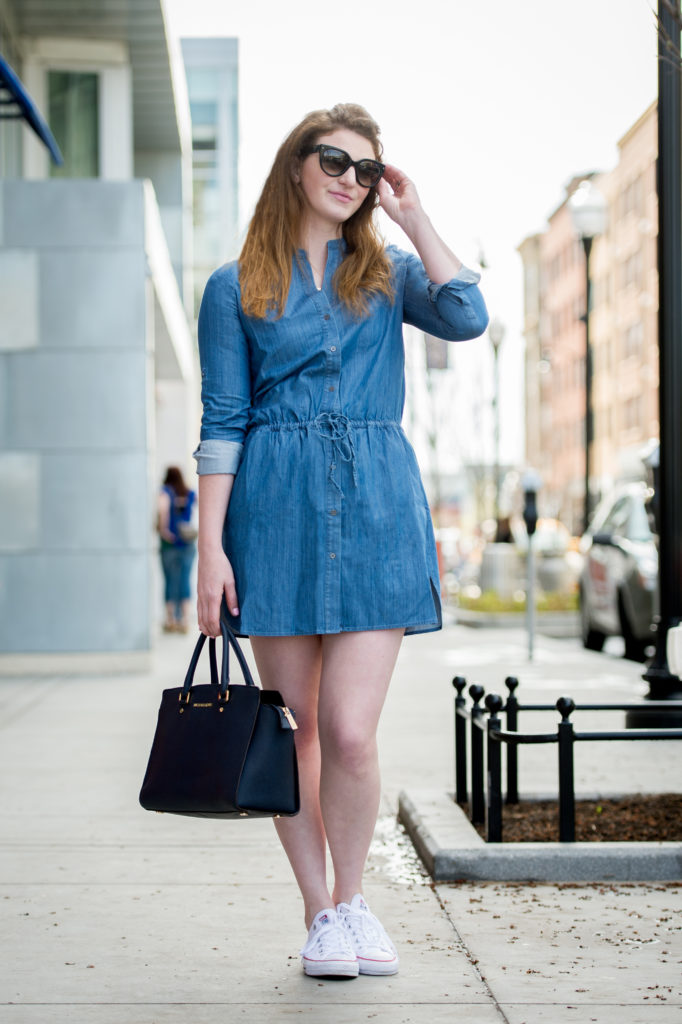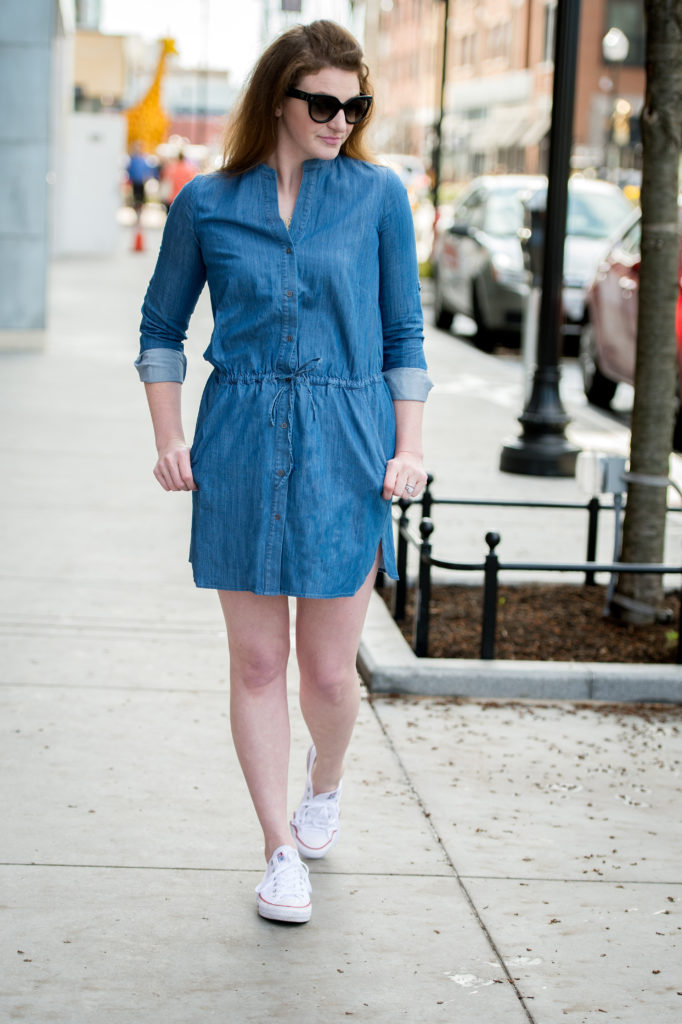 Three years ago I bought a chambray shirt thinking it would be around for a season and then I would never wear it again. Since then I've had to replace that shirt twice because I keep buying fast fashion brands. But like with bags and sunglasses and an LBD, if you know you're going to wear it a lot, why not invest in a nicer piece?
This dress is made by Brass, a Boston-based company started by two ladies who were looking for an alternative to designer goods and fast fashion. Their brand is made up of versatile pieces every capsule wardrobe (or any wardrobe, for that matter) should have.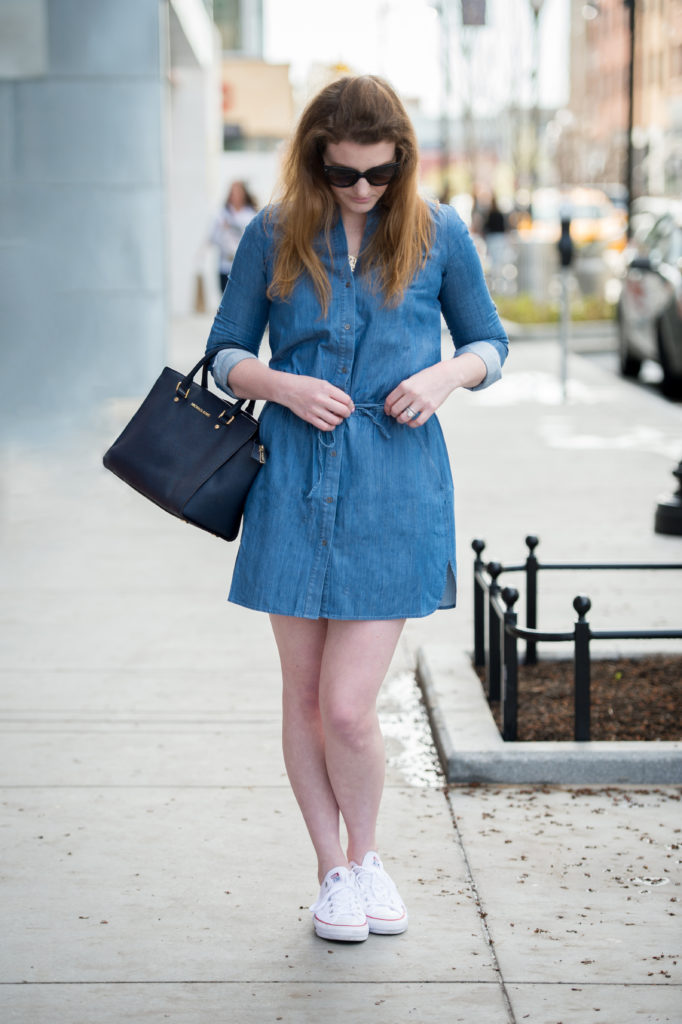 Chambray, button-down, and pockets? Perfect.
What piece do you know will be your go-to for this summer?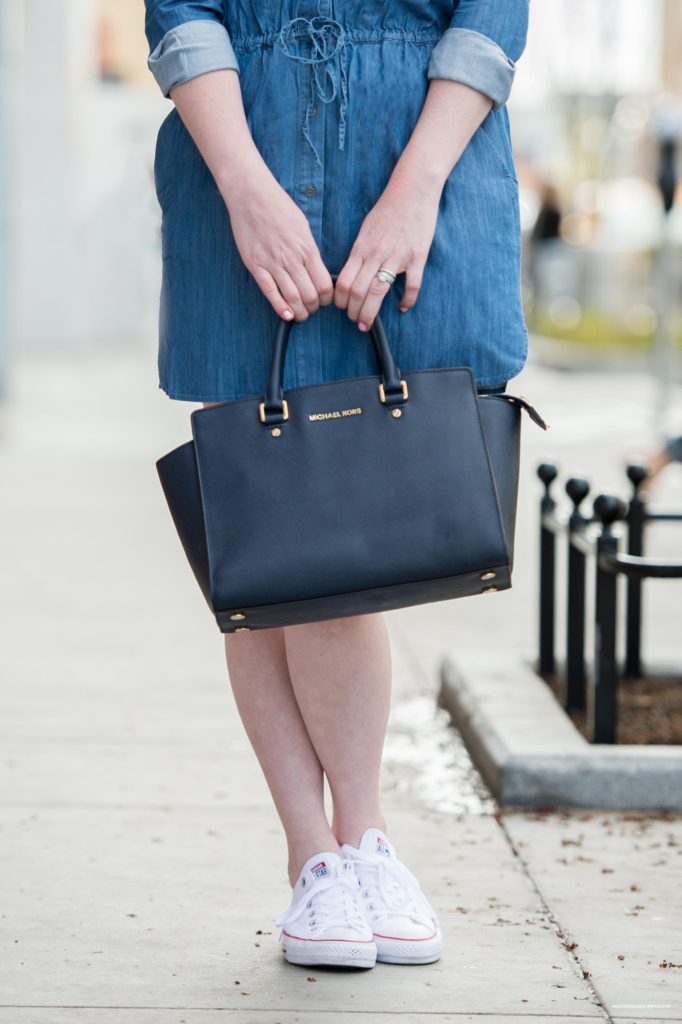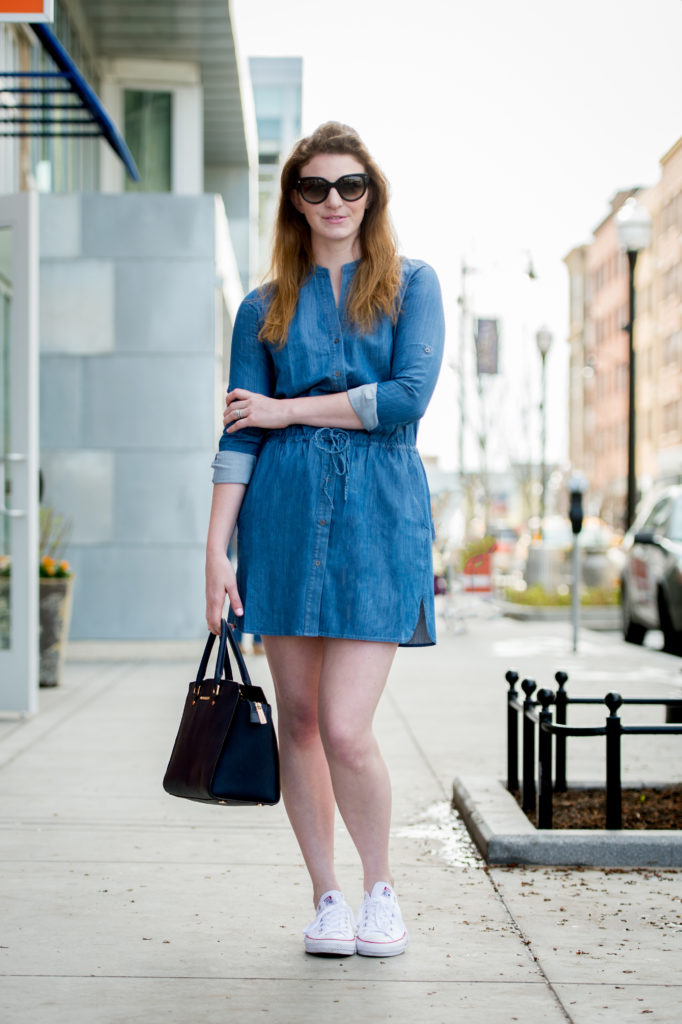 dress (c/o) / sneakers / bag / sunglasses
Photos by Catherine Threlkeld