I was putting away keepsakes for the kids this week, and I came across the "Big Sis" denim jacket I made for my daughter. (You can see it in the post from when we were taking pictures to announce that
we were expecting our baby boy here
!) I had looked all over for what I wanted but couldn't find it anywhere. So I did what I normally do… I decided to try to make it myself. Sometimes this goes really well and other times… well, not so well.I LOVE how it came out. And now she has the cutest keepsake
jacket
in her stuff. Someday when she's older I hope she's excited about it!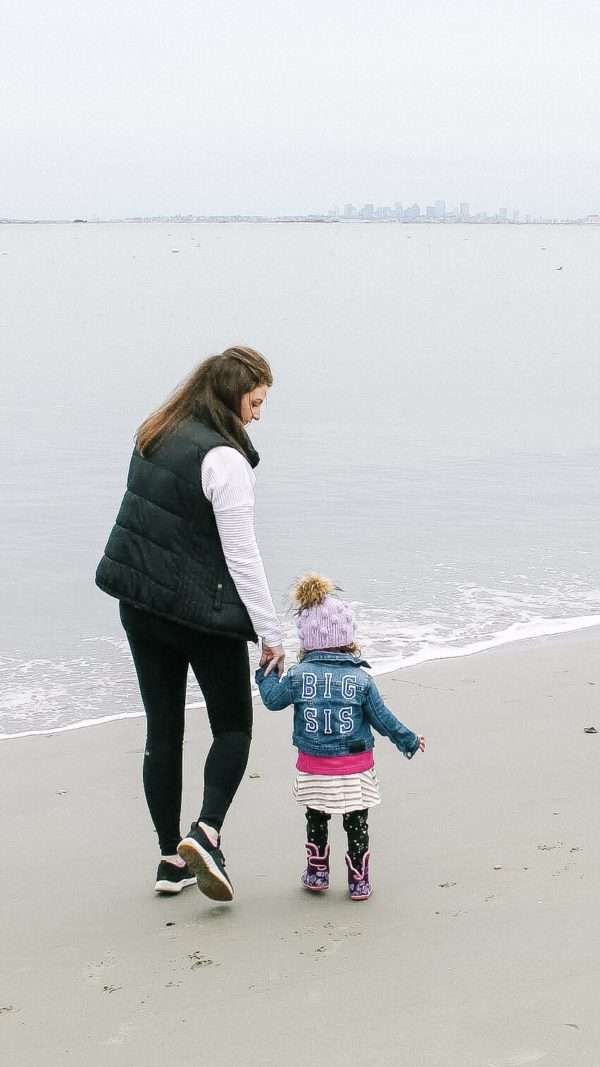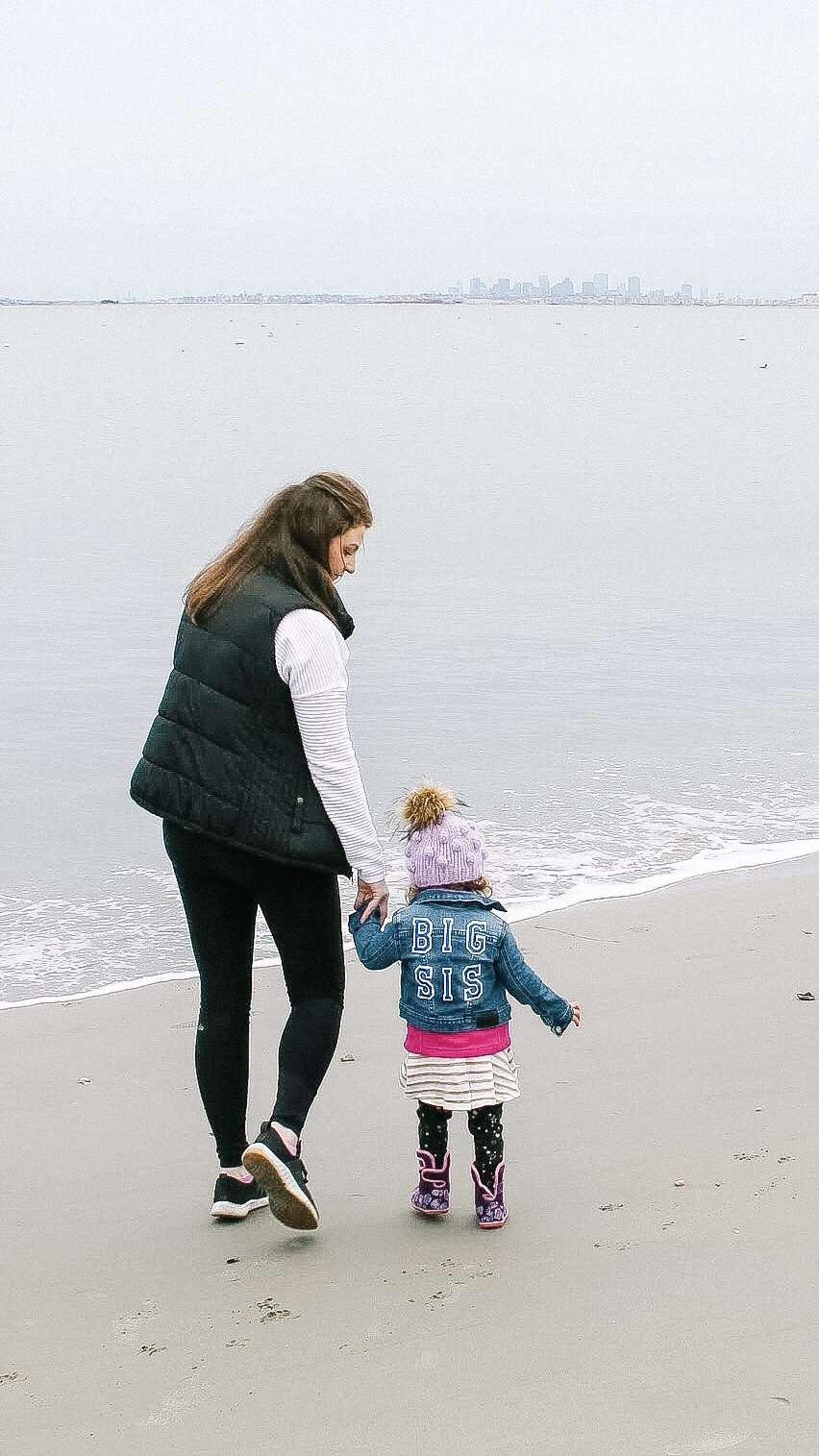 her hat, the rain/snow boots I've now bought 3 times because we love them, one of my favorite pairs of black leggings, my black vest from this store
What you need to make your own custom jacket
To make the jacket I used a
denim jacket
she already had and added large-size applique letters. We knew it was a boy, so I used blue letters with a white outline. But there are some really cute options you can find online to give you a more colorful look if you want that, or just plain white!

Just looking back at these pictures makes me realize how fast time goes. Those boots were probably 3-4 shoe sizes ago, and that little gold and white striped dress was one of her favorites. I let her keep wearing it until it wouldn't button anymore in the back. I just can't handle how fast the time is going!