I initially thought that 2 years and change was too young for board games, but we have two board games in particular that we really like to play as a family. They foster cooperation and learning to take turns. Both concepts are definitely important., even at a young age.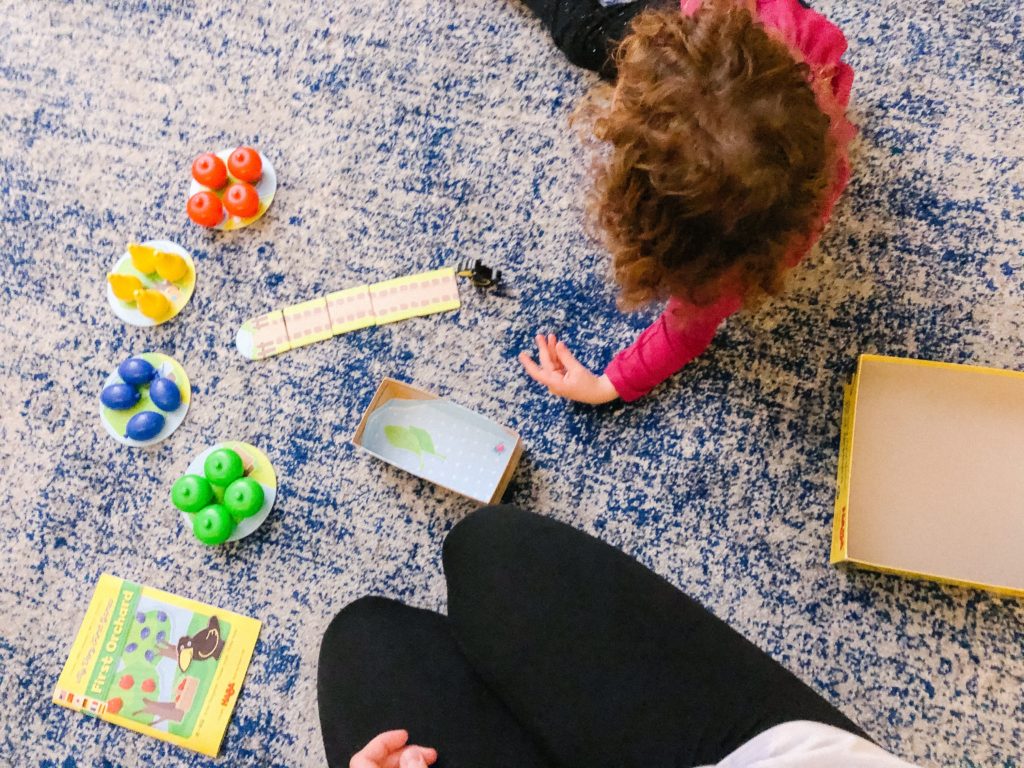 My favorite board game we play is
this toddler-friendly board game
. It's cute, it can be quick, and it's cooperative- you're on the same team and are working together! Another game we like to play together is
this one based on Richard Scarry's Busytown
. This is another cooperative game. A few concepts highlighted in this game: counting, taking turns, and working together. The search-and-find is our daughter's
favorite part of the game
, so sometimes we forego the regular game rules and just do a search-and-find. (This game also comes in other themes, like
Disney
.) I'm excited that she loves playing these games and can't wait to see what others we find! Here are some more we have tried and enjoyed or want to try:

Do you play board games with your toddler? What is your favorite game? P.S. If you're a board game family, you may also be interested in this
list of favorite non-electronic toys
 for toddlers
.