One sure way to know that the fall season is definitely happening here in Boston? You're wearing jeans and you don't leave the house without grabbing an extra layer.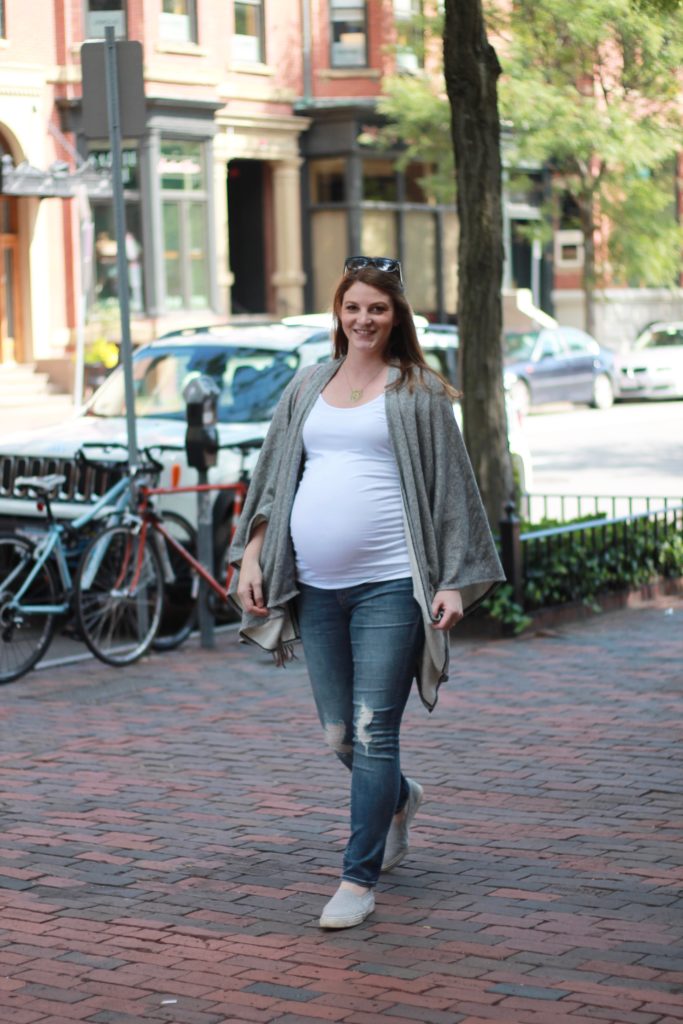 And then you know it's winter when you grab 2 layers, plus a scarf… but that's a different season for a different time. Let's talk about the fall, shall we?
I've always loved the fall season. Maybe it's because I was born in October, but there's something about the change of the seasons that makes me never want to leave New England! It's the first few nights when you get that chilly undertone to the air, when the leaves start changing colors, and when pool days become apple picking days.
I've also always loved layering, whether it's riding boots over skinny jeans or a cozy wrap over a simple white t-shirt (and your favorite maternity jeans). I can tell you that I'm going to be rocking this wrap a LOT this fall, so don't judge me for how many times you see it either here on the blog or over on Instagram 🙂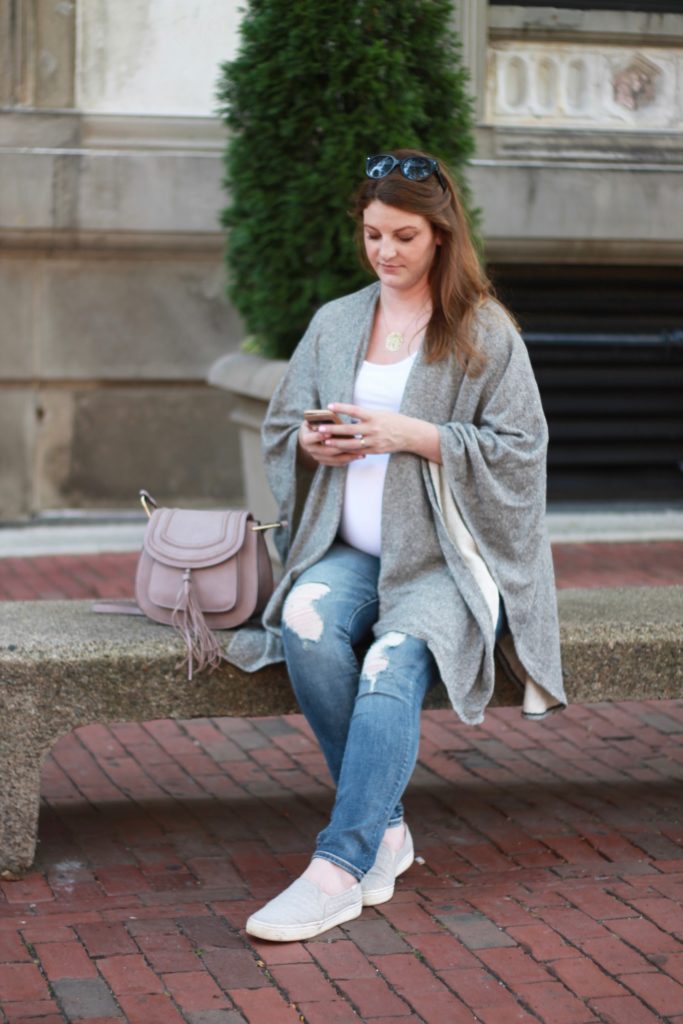 jeans (c/o) / wrap (c/o) / tee (on sale!) / sneakers (similar)
And you've seen these jeans before – just a couple of weeks ago, to be exact – but they really are the best maternity jeans! Super comfortable but right on trend.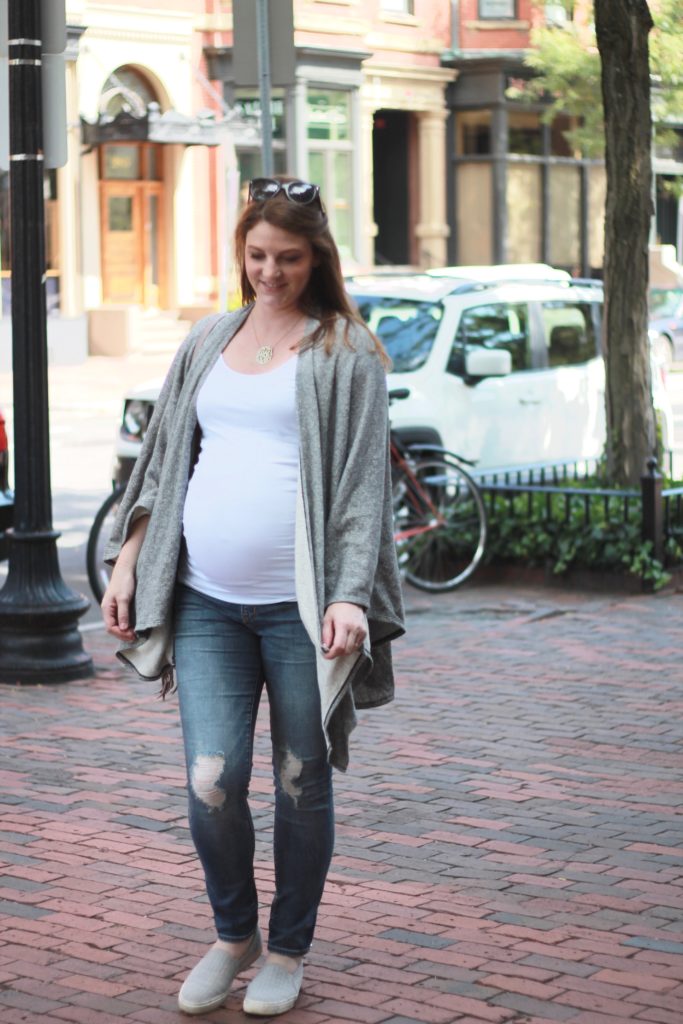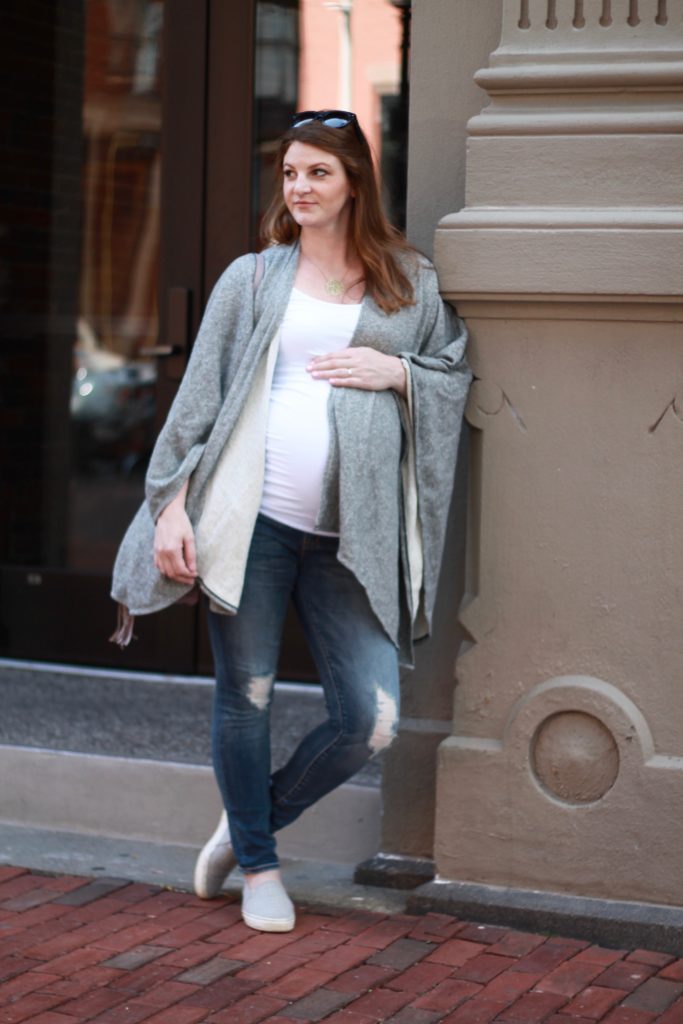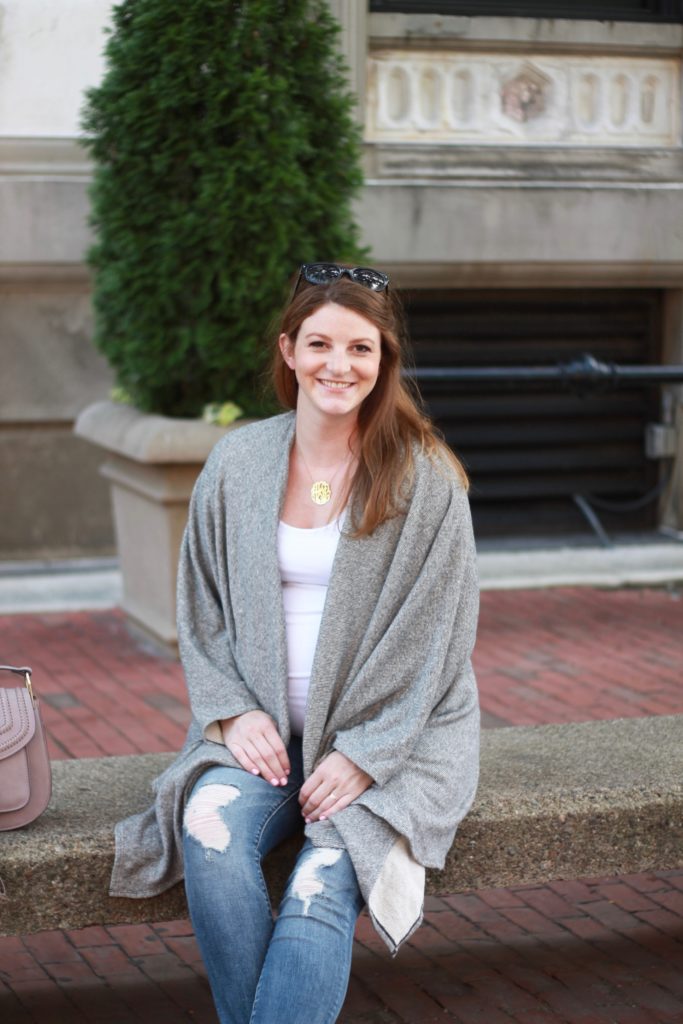 What clothing items do you gravitate toward when the seasons start to change? (Everyone's going to say something cozy, right??)
Shop the post: