Drugstore beauty products… You know, those unicorns that are really good products, cost less than $10, and can be found easily without having to go into a mall.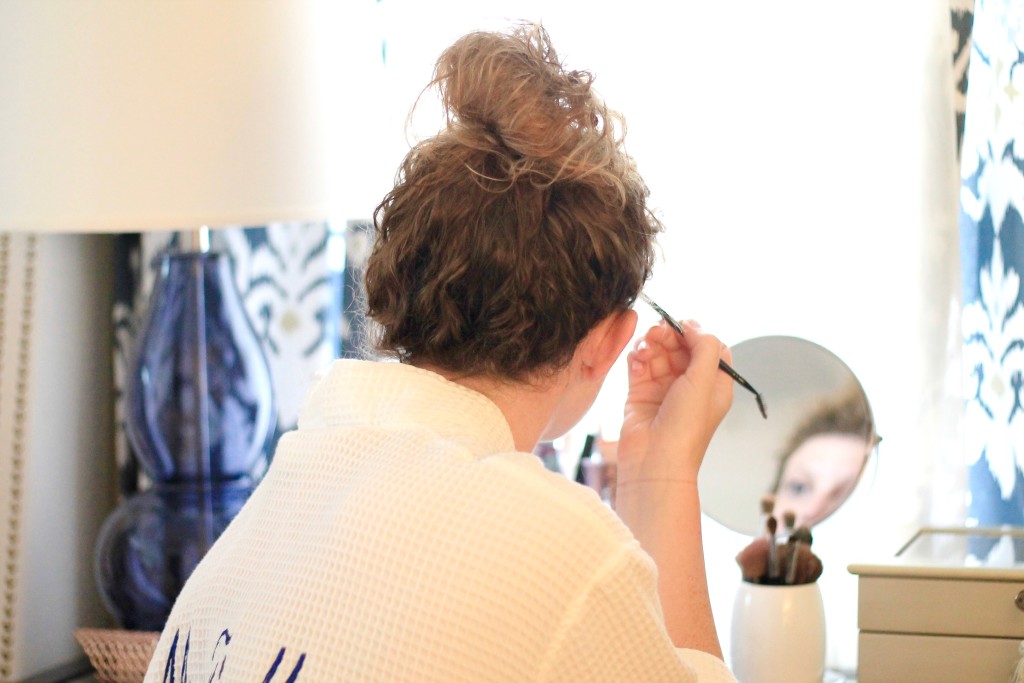 (I kind of hate going to the mall – anyone else? Once I realized the magic of online shopping quite a few years ago, I vowed only to go shopping at the mall if I
had
to.)
Over the years I've tried what feels like a million different eyeliners, lipsticks, and nail polishes. I've jumped on board when everyone and their mother's dentist was trying the newest mascara (that may or may not have cost upwards of $35), and I'm a little embarrassed by how many products are in my bathroom at any one time. I actually have everything separated into baskets, and the beauty basket is currently overflowing with items I need to test out. I have really sensitive skin, so everything new that I use needs to be spot-tested first to make sure I don't have a reaction. It's a total pain, but it's better than just using a product only to find out I'm allergic to it!
These are easily my favorite items that you can purchase at a store like CVS, Walgreens, and Target. They're all things I've had on repeat for at least a year! I'd consider these the 5 best drugstore beauty products I've tried over the years.
My eyeliner is currently on sale at Target for less than $5 (you're welcome), and I actually prefer it to a $26 version I bought not long ago. I stick with a brown eyeliner for daily use, and I use a darker brown/black for events and dressing up. It goes on with a fairly fine line, and because of the way it sits in the holder, it's pretty much always sharp if I want to do a more fine line. It has a smudger on the other end, too, if you prefer a smokier look.
This mascara has been my favorite for years. I've tried other mascaras, but I keep coming back to this one! I've heard it's a great layering mascara if you have a different favorite, but it's my number one. I use the color Very Black. (I've found that the non-waterproof version actually stays on really well, so I don't go for the waterproof, but there is a specific formula for waterproof, too.)
Essie nail polish has been a longtime favorite of a lot of bloggers, and I'm really no exception here. I pretty much live in the color "Fiji" except when I have a gel manicure done. It's a nice, rich pink – not sheer like other colors – and it's my favorite "neutral" to wear year-round.
I've talked about my Neutrogena obsession before, and the makeup remover wipes are my go tos. I use them every night to take off my makeup, and I bring them on vacation with me, too. They're a great alternative to a makeup remover if you're traveling with just a carry-on, by the way, because they don't count as a liquid! I'm also a big fan of the facial cleanser, which doubles as a makeup remover for those lazy mornings.
The best moisturizer I've found for my skin is this Neutrogena one. I use SPF year round, and it's super easy to have it in my moisturizer. One less thing to think about! In the summertime I'll up the SPF to either the 35 or 50, depending on where I am, but the 15 is fine for year-round use. (Has anyone else ever gotten a sunburn while on the slopes? I got a terrible burn one year while snowboarding, and since then I won't leave the house without putting SPF on my face!)
Here are my favorite drugstore beauty items, plus some additional products I've really liked:

Also: the best laundry detergent for sensitive skin; 8 awesome products for sensitive skin