So… wow, this week has been ground-breaking and eye opening in so many ways. It has taken me a few days to really process what's been going on. I think part of it was having to shift out of the mindset of focusing on the coronavirus, which has occupied so much time and energy lately. This week, though, I realized that I had not grasped the difference between not being racist and being actively anti-racist. (In case you haven't heard about that yet, it's the very important difference between not making racist comments/thinking racist thoughts/spreading racism and actively speaking out against it. (There's a good post about it here.)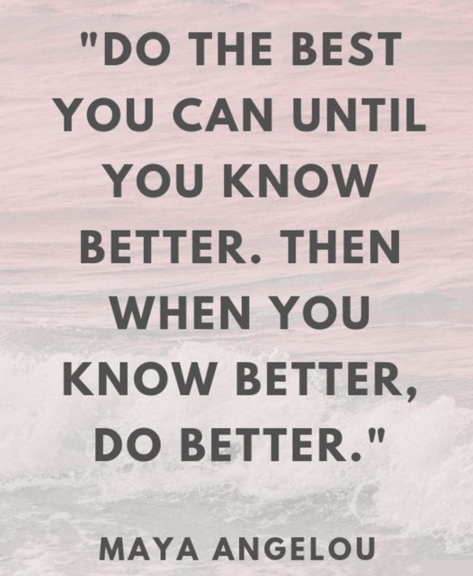 Here are the 5 things I'm doing to be better at being an ally.
Actively work to amplify the voices of black women and women of color in my industry. I work in digital marketing as my "day job," and it is very rare to have an executive who is a woman, never mind a woman of color. I can do my part to raise up the coworkers and former coworkers of mine who are good at their job, whether it's a recommendation on LinkedIn or actively pushing for more diversity at the higher levels.
Introduce my children to more diverse characters, especially in books. I tend toward characters who are like them – if it's a redhead with curly hair, I'm all in – but as a parent, I can do a better job introducing my children to characters who have a range of skin colors, who may have disabilities, etc. I found this list of kids' books by black authors or about black characters, and it's a great starting point. This list of children's books is appropriate for the little ones.
Read. I love to read, so I am going to make a conscious effort to read more books like these, starting with Ijeoma Oluo's So You Want to Talk About Race and Ibram X. Kendi's How to Be an Antiracist. (Don't forget that you can get a lot of audiobooks and e-reader books at your local library!)
VOTE. This is something I do regularly, but I can also make a point to share knowledge of upcoming elections, how to register to vote, etc. on my social channels. Maybe by doing so I can help to remind someone who might have forgotten about an important election.
Keep the momentum. One of the worst things we can do is talk and talk now and then forget about it in a month. I want to continue the momentum on all of these things.
I'd love to know… how has this week affected you? If you're feeling a little helpless about where to start making changes, there are plenty of petitions going around that you can sign as a jumping-off point!