I can't believe it's already been 6 weeks since my last bumpdate. The time is FLYING and in 2 weeks I'll be in my third trimester. Like…what???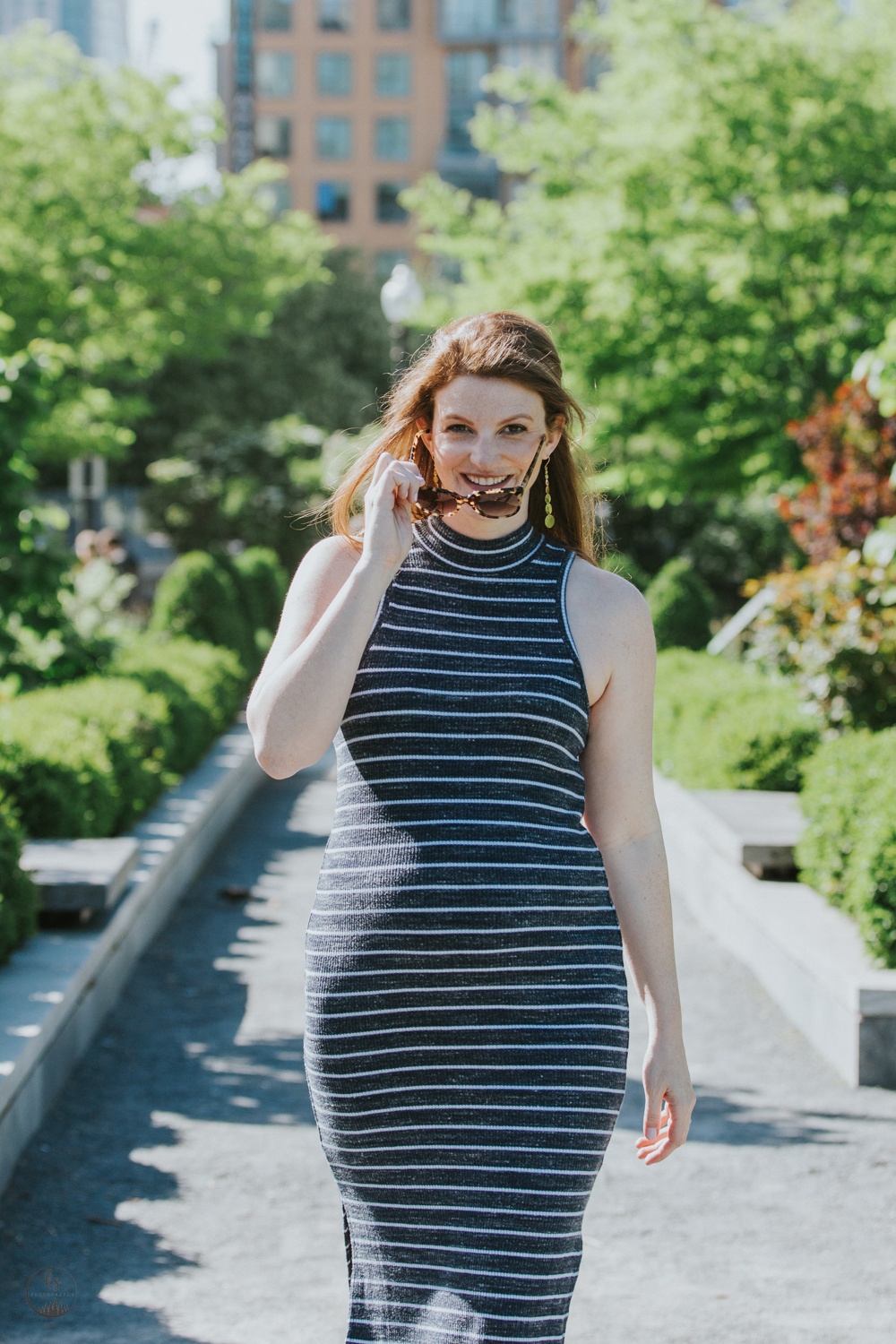 How far along:
 A little over 26 weeks!
Baby's size: About the size of a butternut squash. According to the app I have, that means about 14 inches long and weighs nearly 2 pounds.
Movement: We quickly went from cute little movements to lots and lots of kicks on the daily. I feel a ton of movement when I eat certain foods, like strawberries, raspberries, cereal, or sweets. When I lie down on my back, it's like the baby feels like she needs to flip herself around a million times to get comfortable! And when I'm sleeping, I'm frequently flipping from one side to the other, and each time it seems like the baby needs to move around at the same time!
Name: None yet! We started a spreadsheet of names we like, but nothing has really clicked yet.
Cravings/Aversions: Nothing really new here. Oh except for a specific lemon danish that a local grocery store makes. I had to buy 2 5-packs the other day because I went through one so fast. (I know they're loaded with sugar, but #treatyoself) I also love cannoli more than ever. I still can't be around garlic or have it anywhere near my food. Pesto also still creeps me out.
Most excited about: Finishing the nursery and the house changes. We started moving the rooms around, and we need to install a closet system and then finish moving the furniture. I've also started buying clothes for the baby, and they're so cute and tiny! I can't wait to fill her closet with all of the frills.
Least excited about: Honestly, the delivery and recovery process. I've gotten over the fact that blood tests are kind of the norm now, but medical stuff isn't my jam. And having to spend a few days in the hospital and then knowing I'll be laid up for a few weeks at least? Insert whiny face here.
Weight gain: A little over 20 pounds so far. That means I've gained almost 10 pounds in the past 6 weeks (eek!). The recommendation is somewhere between 25-40 pounds, so we are on track for a "normal" weight gain.
Exercise: …is something I've been really really bad about. I'm still trying to fit in walks as much as possible, and I've started looking for a personal trainer who is well-versed in prenatal/post-natal fitness. (Speaking of… if you know of anyone in the Boston area, let me know!!)
Maternity clothes: Fully into the world of MATERNITY DENIM, but I still like wearing my old jeans and just adding a BELLY BAND over them. Belly bands are the greatest. invention. ever. as I told you last time! Basically living in THIS DRESS and find it to be both flattering and comfortable. (I went up a size to accommodate my growing bump!) I love these t-shirts, which are less than $20 (some colors are $10!). I've also added a few pieces from a newfound maternity brand that is cost-conscious and trendy, so that's been a plus. Other than that, I'm still wearing mostly non-maternity shirts and dresses!

Baby purchases: The crib is built! But as soon as T had it all put together, he realized that one of the sides was cracked in the shipping process, so he'll be taking that apart and rebuilding it this week when the piece comes in. We've ordered the dresser for the baby's room, too. I purchased some cute baby things, including an outfit for next year's Fourth of July (obv). And we found the cutest print of a little white dog at a local arts fair, so I'll frame that for the baby's room.