I'm so so glad that when I first wrote a hospital bag post for my first baby, I went back and edited the post for what I used and didn't use! Sometimes blogging definitely has its perks, like now when I'm getting ready for this baby to arrive!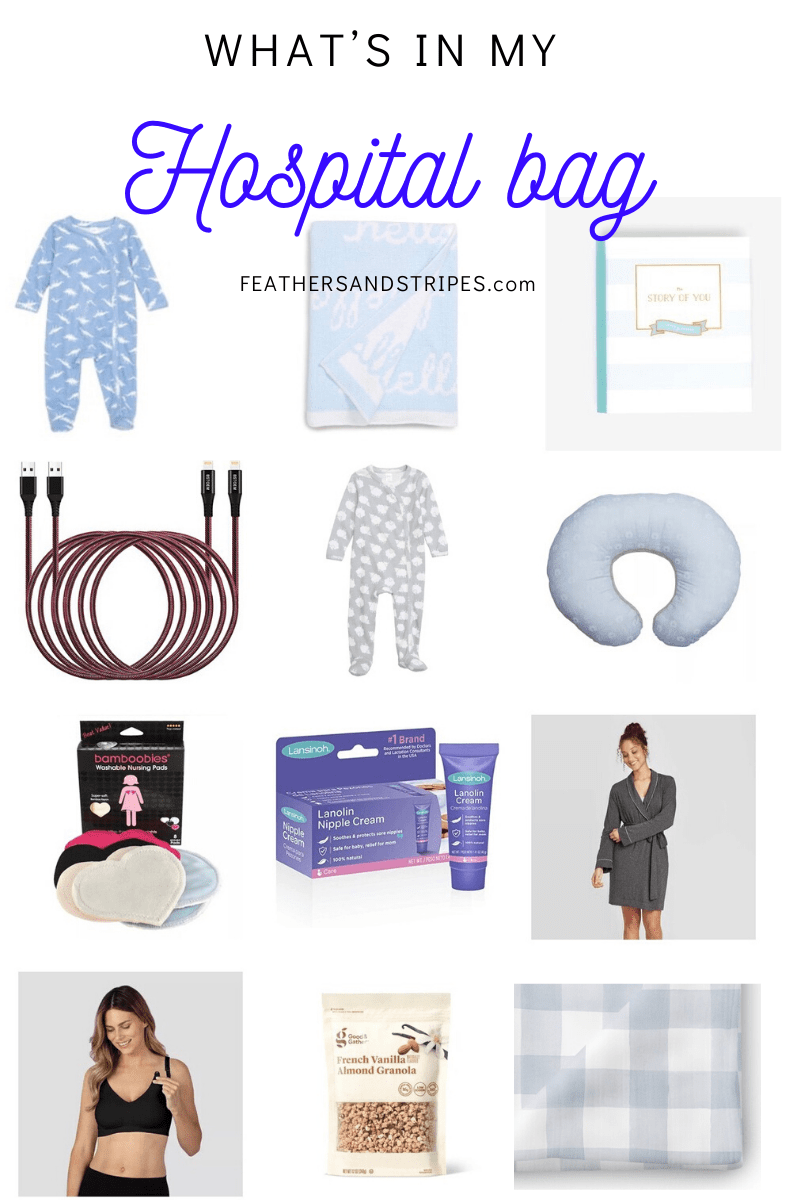 I'll be bringing many of the same items I brought to the hospital the first time around. This time, though, I'm taking my own advice on what to definitely pack and what can stay at home. I'm going to try to bring just a small bag of the really necessary items.
Workout pants to hang out in
2 loose tops
These nursing bra liners
A robe
A comfortable dress to head home in
Flip flops for the shower
My own pillow and blanket
Toiletries (toothpaste, toothbrush, my own shampoo and conditioner and body wash, face wipes, plus chapstick and this cream for breastfeeding)
Minimal makeup (just some concealer, mascara, and lotion). Those are the few things I need to feel put-together!
2 going-home outfits for the baby: one in newborn size and one in 0-3 months, with socks and hats
Our car seat
An extra foldable bag to throw in dirty clothes
Snacks! I don't know how long we will stay at the hospital, but last time we ate almost all of the snacks we brought so I'll pack snacks again this time.
A laptop to watch one of our shows if we have time. Last time I was induced, and we had a full 10 hour day of just sitting around, so we did watch a lot of TV.
Our baby's baby book, so I can fill out some of it if we have to hang around
A pretty swaddle for Baby
For mom

For baby

I have to add a note in here about this… This delivery and immediate recovery will probably be extremely different because there are currently no visitors allowed at the hospital. I don't know if that will change, but I'm not planning on anyone being allowed to come visit.
I'm also guessing that our hospital stay will be shorter than is standard. At least that is what I've heard from other new moms in my area! Supposedly most are staying about 24 hours and then going home, as long as they're feeling okay. We will see soon if that's us or not!
Okay moms, what am I forgetting to pack? Anything?