A long weekend, a snowstorm, and bone-chilling temps. Sounds like the perfect storm for Netflix binging, doesn't it? We watched 3 things this weekend that are worth checking out.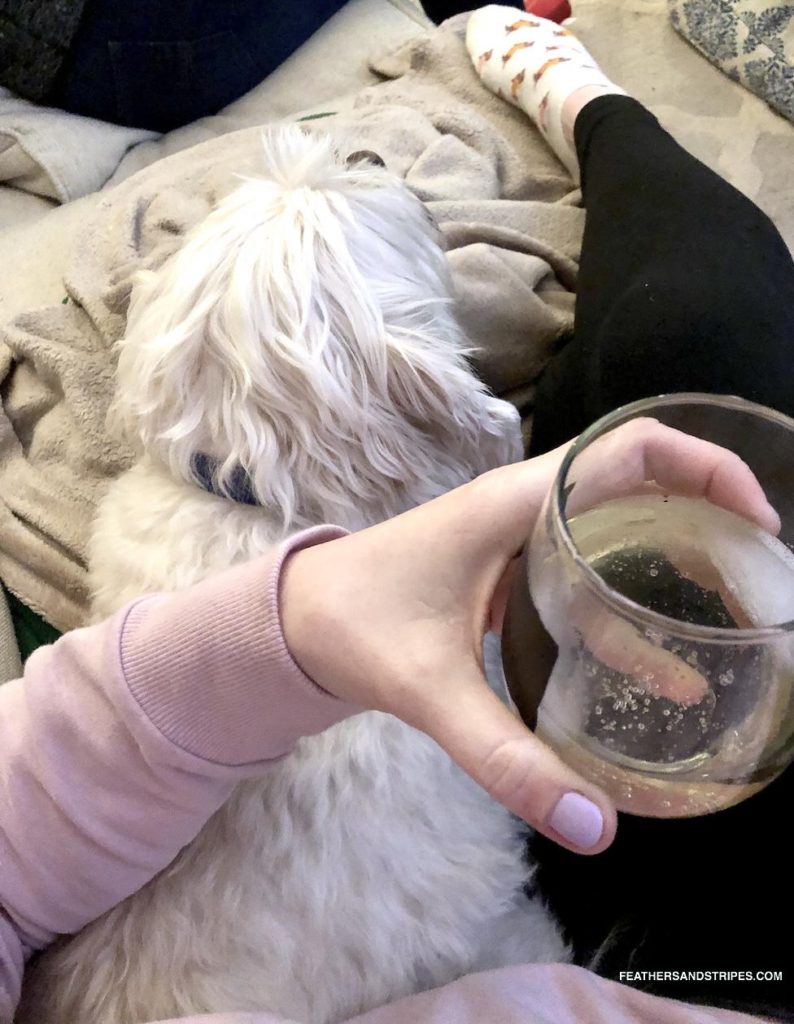 enjoying some Prosecco and some puppy snuggles during the AFC Championship on Sunday
What to watch next
ONE:
The KonMari method seems to be everywhere, and there's a show on Netflix that will a) inspire you to clean out your closet and b) make you realize that you don't have as much stuff as some people. (The lady who had like 300 Nutcrackers for Christmas decorations?? Come on…)
I used the folding technique on E's drawers, and I was blown away. Here I was with 10 onesies in my cart because I thought she didn't have any that fit her. See the left side of the divider? All onesies that fit her.
https://www.instagram.com/p/BslOVJegsxU/?utm_source=ig_web_button_share_sheet
(I used these drawer dividers for E's drawers and just ordered more to finish her dresser.)
TWO:
A Star Is Born was on my list, but I had heard that it was really sad so I shoved it to the bottom.
It was SO good, but it definitely had a sad ending. I was super impressed with Lady Gaga's acting and Bradley Cooper's singing. Both of them are so talented! (Bradley Cooper also directed the movie.)
THREE: 
SING, which is a kids' movie but 100% kept me entertained, too! I put this on because E was bouncing all over the place and I wanted to see if it would get her to calm down a little.
Well, it did… but for like a hot minute. Then she was back to bouncing around. (My daughter seriously never sits down. Is anyone else's toddler like that? If she's not asleep for the night or napping, she's just going.)
BUT this movie was super cute! It's something you can watch with your kids (or nieces/nephews) and also something you could totally just turn on for yourself.
Have you watched anything recently that was worth sharing?