This past week was a tough week. I won't lie, it felt like a month.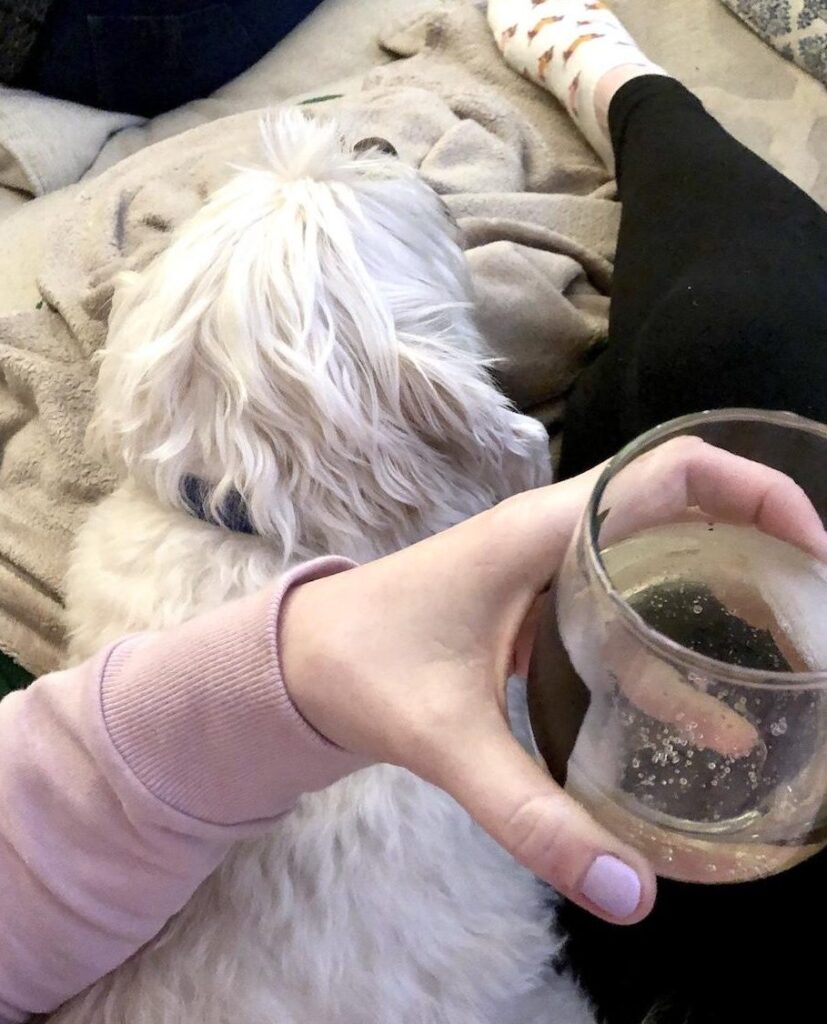 #StayHome
We're on day 9 of staying at home and only going out when completely necessary – meaning 1 trip (so far) to the grocery store.
We ARE getting a lot of outdoor time. We're doing "nature walks" which E loves. We are trying to spend as much time in the backyard as we can (depending on the weather).
We both started working from home over a week ago, and we're splitting up the day so that we both can get work done. We normally have our moms take care of E during the workweek (except the one day I'm off- I work 4 days a week normally), but we have asked that they stay home for now.
I've struggled with anxiety my entire life, and the way my anxiety manifests is in an almost-obsessive need to get ALL OF THE INFO. So I'm finding myself on Twitter and watching TV much more than normal these days. It's not that I want to have every little detail; I NEED to have every detail.
All of this to say: We are staying home. And that's probably the most important thing we can do right now. For all of us! If you can (e.g. you aren't a healthcare professional, firefighter, police officer, or other essential worker), please please stay home.
This is such a crazy time with a virus that just won't quit. I can't comprehend how long we may have to stay away from our family and friends. Will this be over by Easter? Fourth of July? The start of the new school year? All we can do is just do our part to stop the spread of the virus by staying home and only going out for necessary trips (grocery store, for example).
How You Can Help
Alright, now the important part of this post: How you can help!
DONATIONS
If you have masks or gloves, donate them to a hospital. There's a shortage of protective gear right now, and our healthcare providers need it. I think we have some from a painting project we did a while ago, so I'm going to try to find those and give them to someone who needs them.
Give blood. If you can do so safely, donate blood.
If you can do so, put some money into the economy. There's so much uncertainty right now with jobs for a lot of people, but if you know that you have a steady paycheck and can count on your job, it's not a bad idea to put some money back into the economy. You can do that by ordering takeout, buying gift cards for small businesses that you know you will go to once this is over, etc. So many small businesses are hurting, and it has a huge butterfly effect on the rest of the world. Food and Wine has a great list of ideas on how to help.
Donate to your local food bank. Many families rely on donated food throughout the year, but more so now because kids are not in school to get the nutritious lunch they're normally provided. In the Boston area, the Greater Boston Food Bank is probably the largest resource for many smaller food resources for families.
KINDNESS
Leave a note in an elderly neighbor's mailbox offering to help run errands for them if they don't want to/can't go out.
If you see a WIC item nearly out, choose something else. I wasn't aware of this, but WIC (a government program offering assistance to pregnant women and children) only allows certain items without substitutions.
Foster a dog! With so many people home, this is the perfect time to bring a dog (or cat) into your home and give them some personal attention. There are many rescues out there who need foster homes. To find one in your area, check out petfinder.
Send a card to someone. Whether it's your mom or a nursing home in your area, now is a great time to send some mail and make someone smile.
Video chat with your friends! There's no need to socially isolate, even if you can't be together in person.
If you have any other ideas, I'd love to hear them!