It's Christmas week! Each year I find myself wanting to dress up, but I always lean toward comfy clothes. When I saw this black sweater dress, it looked like the best dressed up/dressed down option for the holidays, for parties, and even for work days. (It's also currently on sale for less than $25, so there's that. And it comes in three different colors: gray, black, and red.)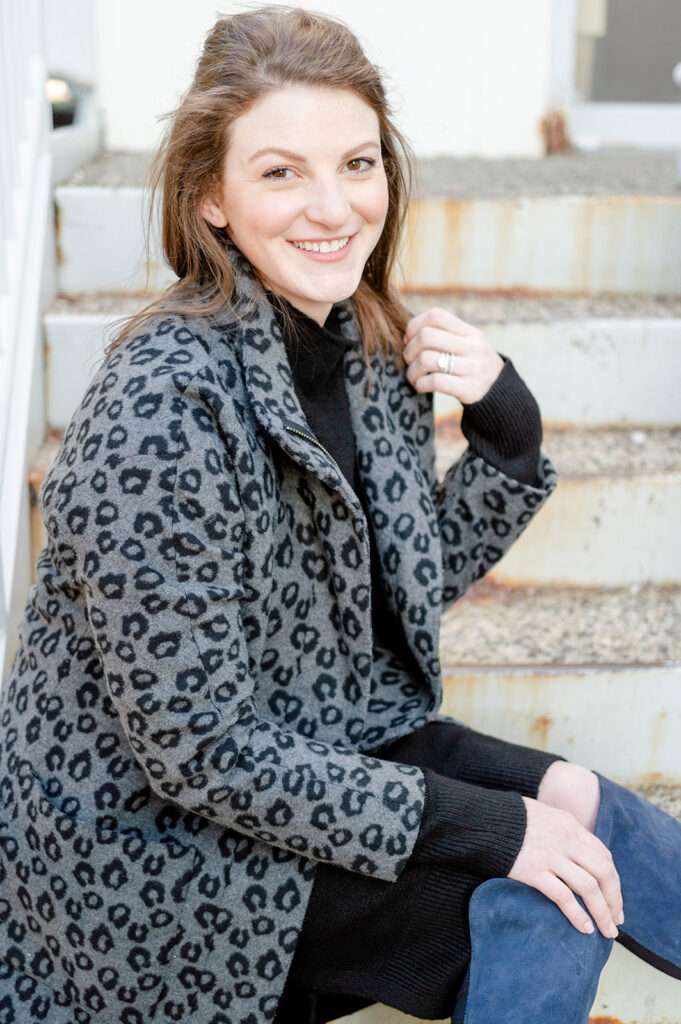 I bought this coat a few years ago on a whim, and it is one of my favorites to pull out of the closet when I go all-black otherwise. Here's this year's version of the cheetah print coat.
I dressed up the sweater dress and coat with OTK boots in a fun navy color. (PS this is the only retailer currently carrying the navy color. I bought mine 2 years ago, and they have held up beautifully. They also come in black and a cognac color!)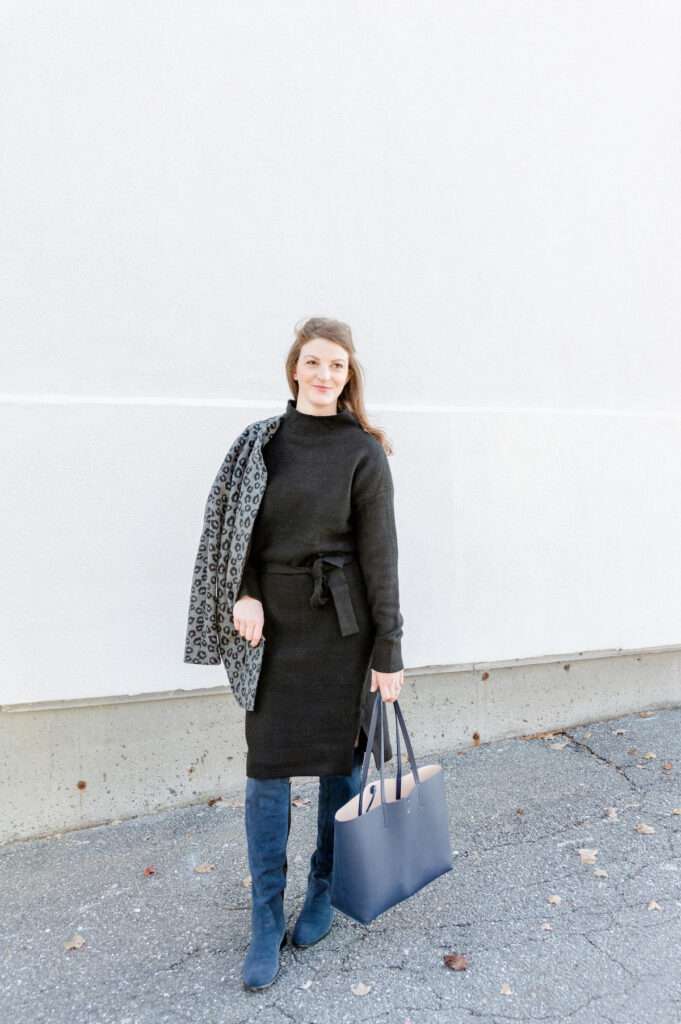 We've been busy this weekend getting the house ready. My sister arrives soon with her husband and their two dogs! They'll stay with us during the holiday, and we have some fun things planned for this week. Meanwhile, we're trying to get the house ready for hosting, plus wrap everything we haven't yet taken out of the boxes.
I used to feel like I had everything under control at the holidays. This year, though, it feels like time 100% got away from me. Between work, home stuff, being mom to a toddler, and all of the holiday events, I can't believe we're already in December, never mind Christmas week!
Do any other moms feel that way?
Anyway, time flying or not, I'm very grateful for another Christmas season. It's such a joy to drive by all of the Christmas lights, receive cards in the mail, and have days planned out for family time and fun activities!