We wanted to get away for a couple of days, so we discussed destinations not too far from home and decided on Portsmouth, NH. This was our first trip with Eleanor, so we wanted to be close to home just in case! Well, we really shouldn't have worried at all because it was SO GREAT.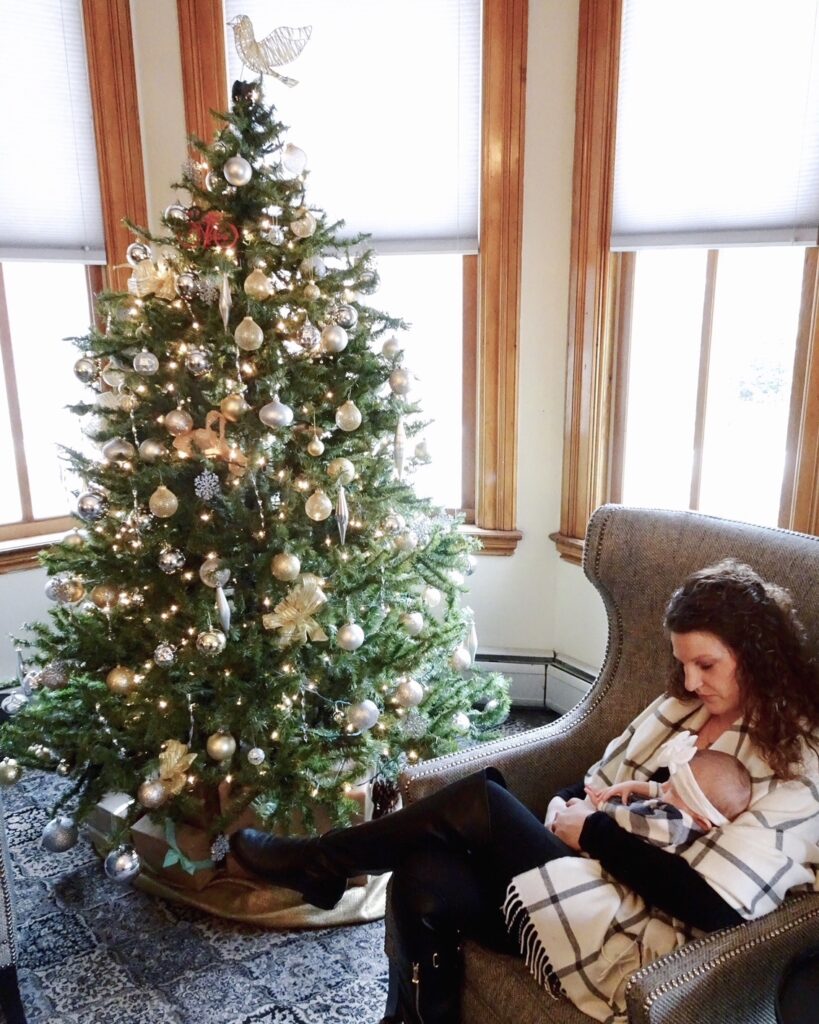 I keep hearing new parents say that vacations become trips, but I have to disagree. I definitely felt like I was in vacation mode! To me, that means not thinking about my to do list, or what is coming up on our schedule, or even responding to every email right away. (Sorry!)
We chose The Hotel Portsmouth because it is part of the Lark Hotels brand. (They're known for having chic boutique hotels around New England.) The Hotel Portsmouth is a Queen Anne Victorian from 1881 that was later converted into an inn. Lark Hotels renovated it in 2014 before opening as The Hotel Portsmouth. The Christmas decor was on point, and I could have sat in one of the two living rooms for an entire morning just relaxing.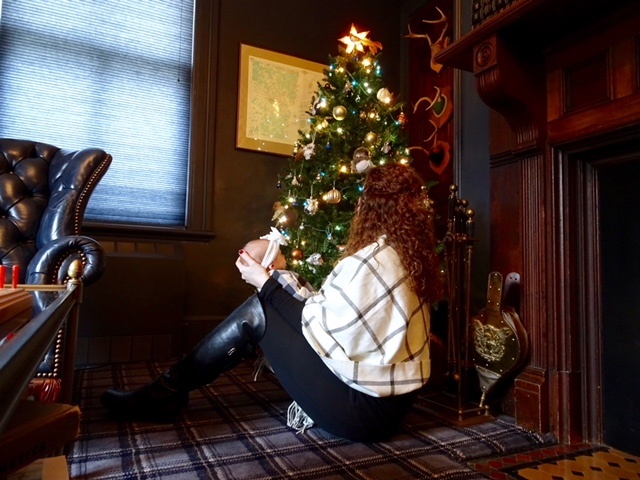 The hotel was perfectly walkable to everything in town. (In case you are wondering, Portsmouth has ample sidewalks, something you start to notice when you have a stroller!)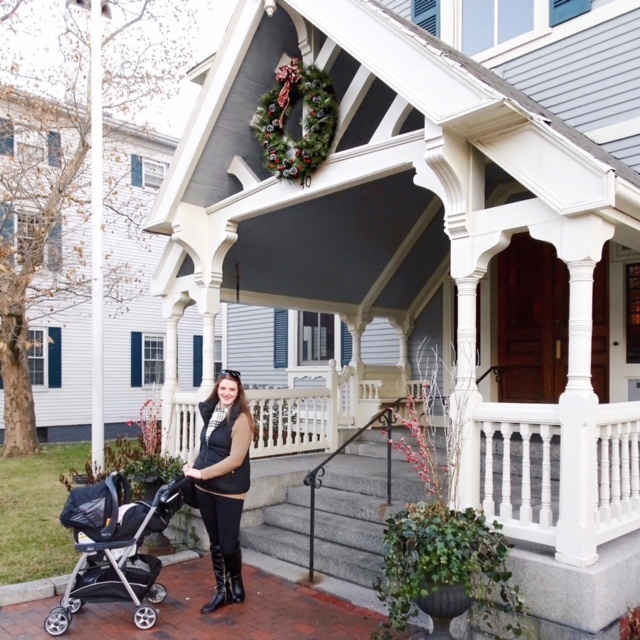 It was pretty chilly the nights we were in Portsmouth, but we decided to walk around in the daytime. We visited some cute little shops and bought some Christmas presents for family. We found a cafe with the most delicious snacks (which most people would call desserts) 😉 called Popovers. (Get the apple dessert cake!)
I was so happy that everywhere we went was baby friendly (meaning we could easily get around with the stroller, and no one seemed to mind that we had a small baby with us!). The whole town seems so laid back and happy! Speaking of laid back and happy, Eleanor slept extremely well at the hotel, only waking once per night and then sleeping in until 8:30am!
One of my favorite things about The Hotel Portsmouth was the breakfast. It was different each morning, but there were so many options outside of the typical yogurt and cereal. The energy bites we had one morning were SO good (I still need to email them to get the recipe!). There were smoothies, avocado toast, and peanut butter toast with apples and cinnamon.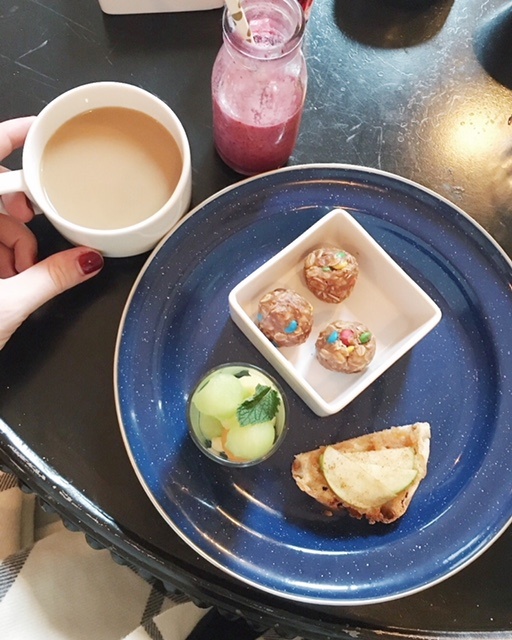 We made a trek up to the LL Bean store in Freeport, Maine for more Christmas shopping one morning. It's about an hour from Portsmouth, which was totally doable for us. And also… They have reindeer there! I was so sad that the reindeer weren't in the barn the day we were there, because I'm sure they are magical in person!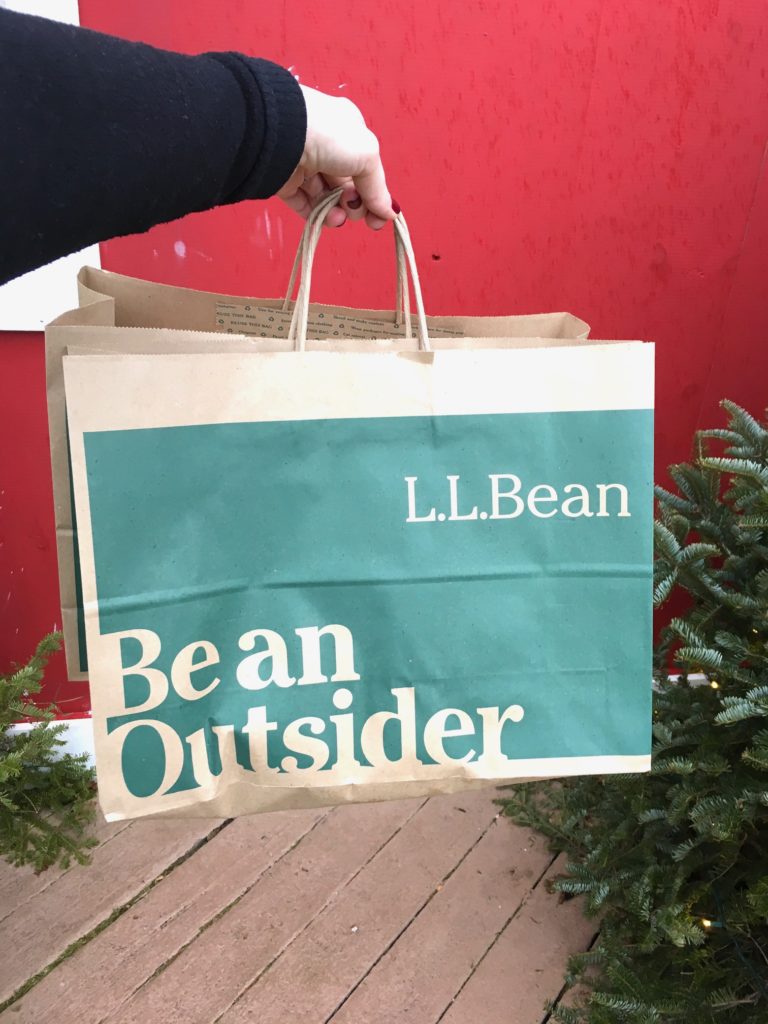 In all, our first getaway as a family was definitely a success. We can't wait to take more family trips!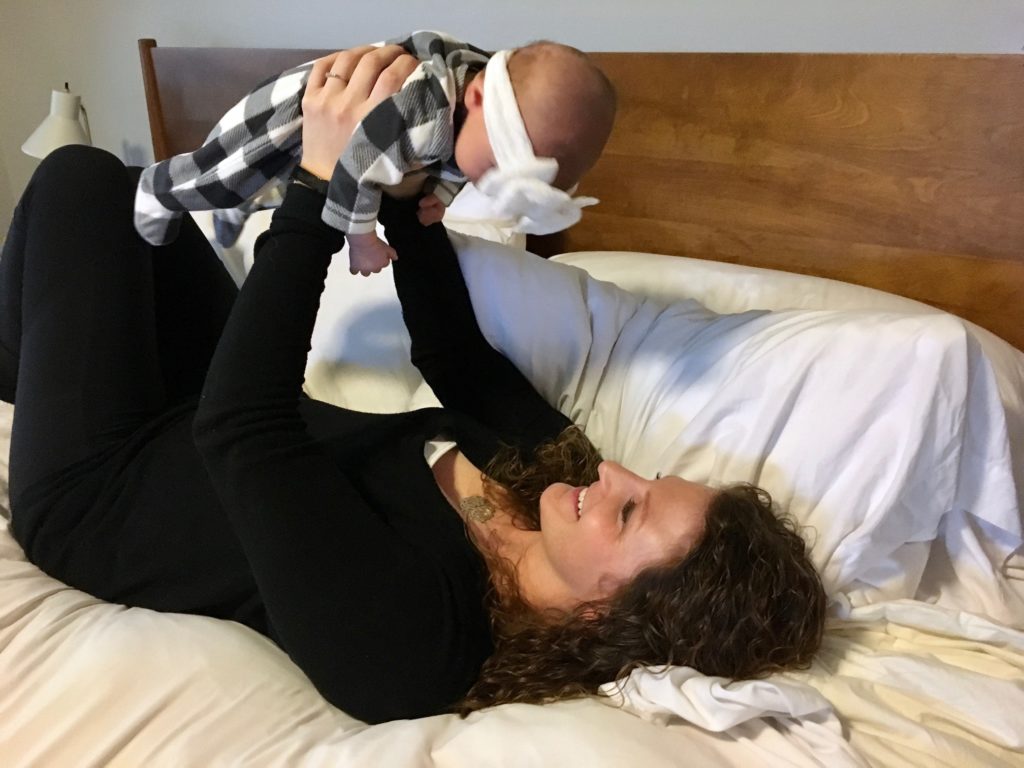 Thank you to The Hotel Portsmouth for gifting us with two nights at the hotel. As always, all opinions are my own!