Someone asked me recently for a few shows to binge watch with her husband. I realized it's been a while since I shared what we watch, so today I'm sharing some of the best tv shows to binge watch together!
T and I always have "a show" – something we can watch at night together. It's usually something that's a must-watch tv series, so maybe you've heard of (or watched) some of these, but I'm hoping that maybe you haven't yet heard of some!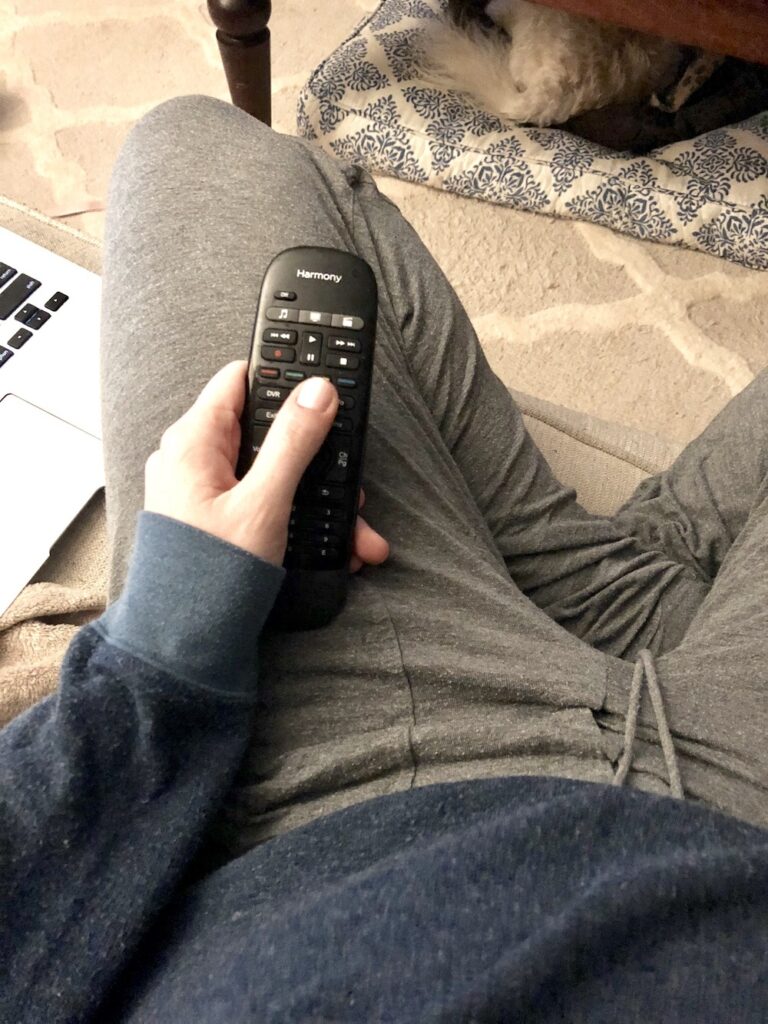 (I know, I know… the fashion on this couch is out of this world! I live in Wildfox sweatshirts at home… they're so cozy! Here's where I get mine almost 50% off all the time)
Best TV Shows to Binge Watch Together
The Wire is by far one of our favorite shows from years past. Yes, the cell phones they use in the show are old school (think 2005 bricks), but the show is so well done it's worth checking out. The Wire is similar to a Law & Order type of show, but way better. There are 5 total seasons, and they're all very different, so you could definitely pick this as your series to binge watch.
Better Call Saul if you watched (and liked) Breaking Bad. You could watch it solo, but you'll get more out of it if you've watched BB in the past! Just don't watch it when you're tired because you'll miss something and then you'll be confused.
Shameless is one of my favorites for vegging at night. It's funny, heartwarming, and ridiculous all at the same time. I could watch this all weekend long!
We recently started rewatching The Office (the US version) from the beginning. I had forgotten how good some of the episodes are! This is definitely one of the best shows to binge on when you need something light-hearted.
We watched the first season of Ozarks, and we just started the second season. It's a show you have to actually pay attention to or you might miss something!
Westworld is one that T likes more than I do, but it's such an interesting concept. It's basically a "theme park" with robots that look and act like humans. Each episode definitely always ends in a cliffhanger.
What are your best tv shows to binge watch?
Loving these Best TV Shows to Binge Watch together? Take a look here for more of my favorite Lifestyle posts!!