I'm always on the hunt for easy wardrobe pieces that can be dressed up or as casual as you want. And – obviously – they have to be comfortable! I picked up these two t-shirt dresses recently, and they've been in heavy rotation already.
I love a good t-shirt dress (or tank dress!) with a denim jacket for cooler nights and white sneakers (these are my favorite white sneaks) for daytime. Both of these dresses are affordable/budget buys – one is $15 and the other just $20! They also both come in a bunch of different colors, if pink or green aren't your jam.
For height info, I'm about 5'8″, so the green dress (with baby bump) is a biiiit shorter than I'd like it to be. But without a bump it'll be perfect! I'm wearing my normal Medium here.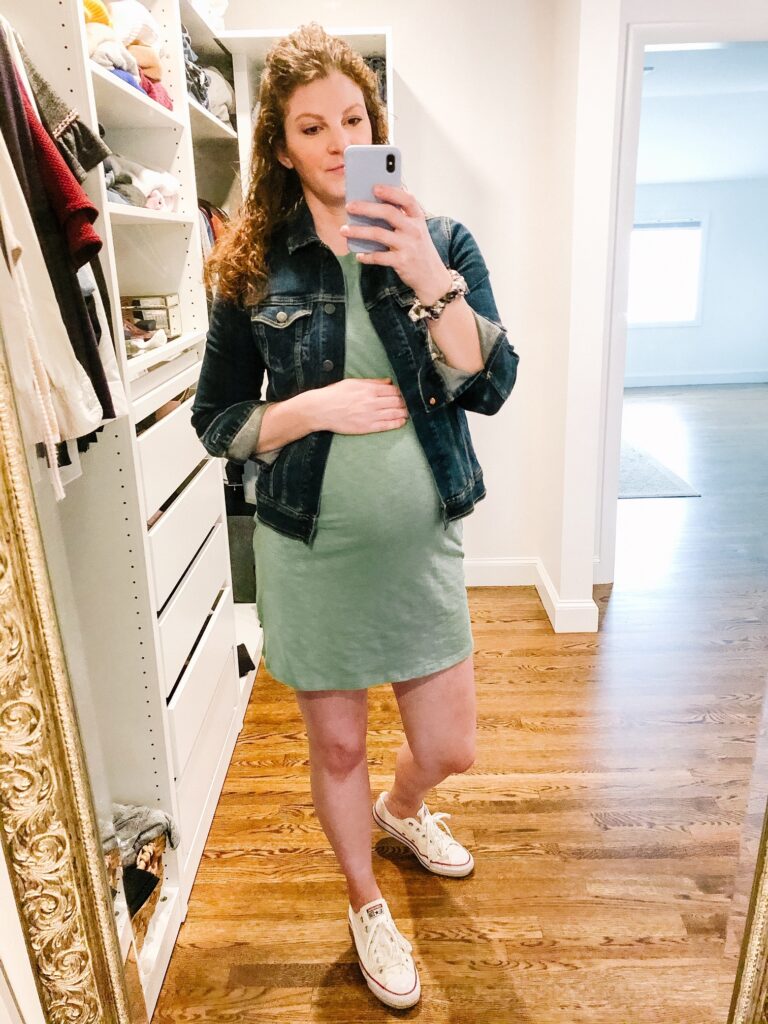 green t-shirt dress (only $15!!) – comes in a bunch of colors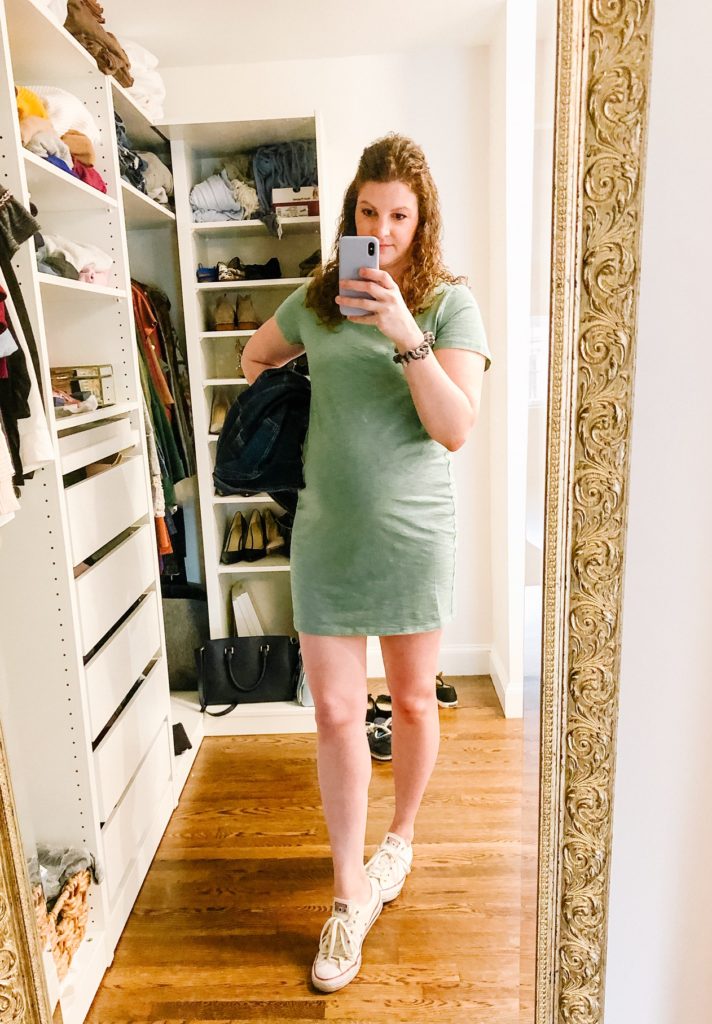 This pink dress is much better for someone who is taller (or pregnant haha!), or even if you like to have your hemlines a little bit longer. This one comes in more colors, too.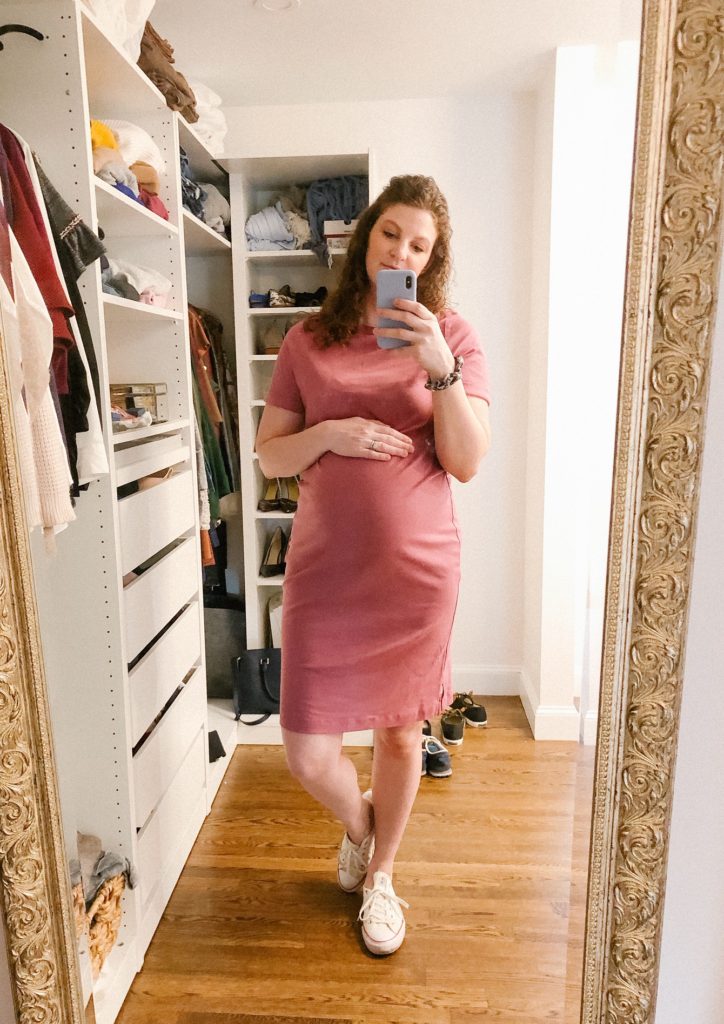 pink t-shirt dress – only $20! – comes in more colors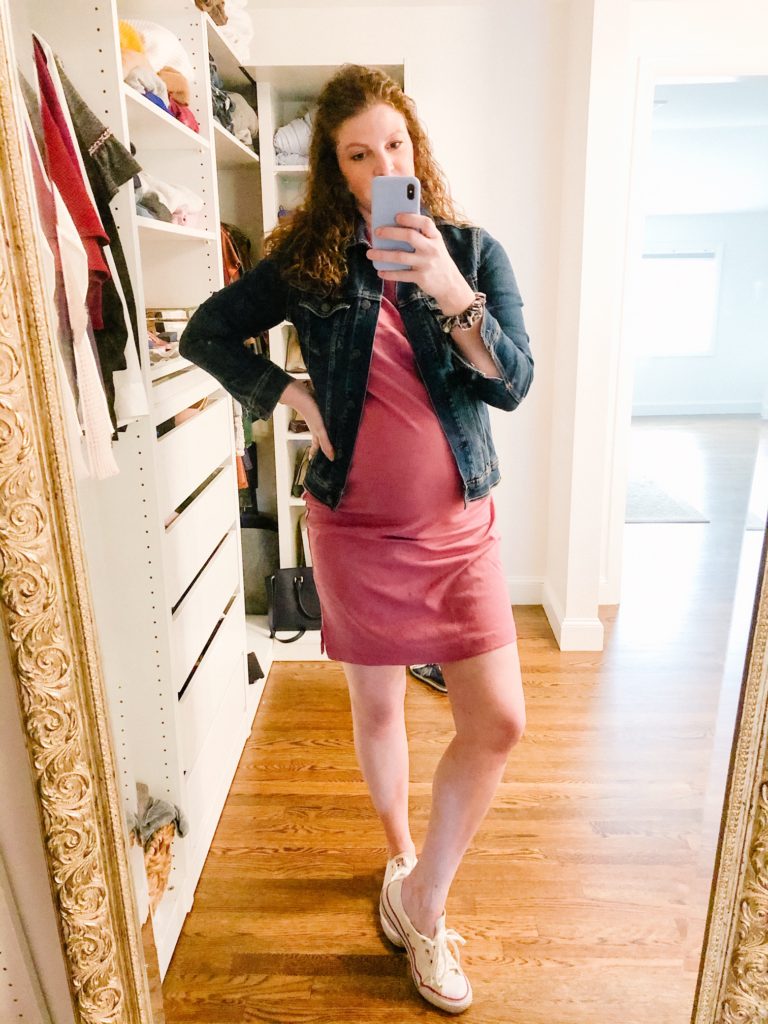 What's on heavy rotation in your closet right now? Athleisure? Dresses?