When we bought our house, we said we could see ourselves living here for 3-5 years – a true starter home, complete with a few bedrooms and 2 small bathrooms. As the years went by, though, we didn't feel the need to move right when we hit that 5 year mark.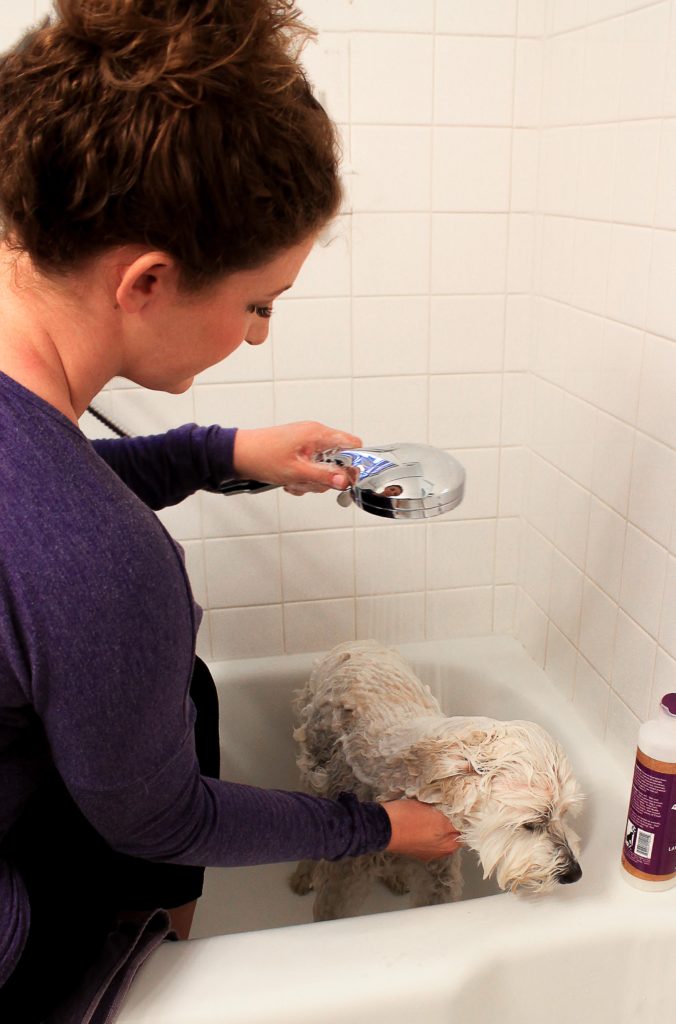 Our house isn't huge: It's a modest Cape-style house, pretty typical for New England. But it's kind of the perfect size for the two of us (and Sprout!). I do think as our family grows we will revisit the idea of moving, but for now it's just the right size!
I truly think that making small changes to our home made a world of difference in our decision to stay here way past the 3-5 years (we're going on 8!). For example, we removed cabinets in the kitchen that had been installed to look like an island but didn't serve much function (other than getting in the way when I came inside with bags of groceries!) and added a butcher block-topped island to the kitchen (which serves as both functional space for cooking but also storage space for pots and pans).
Another change we made was to install a new showerhead in the small bathroom (we have 2 full bathrooms in the house). Having a white dog, not to mention a white dog who often naps on light colored furniture, means that we're having to give Sprout a bath more often than the average dog is used to.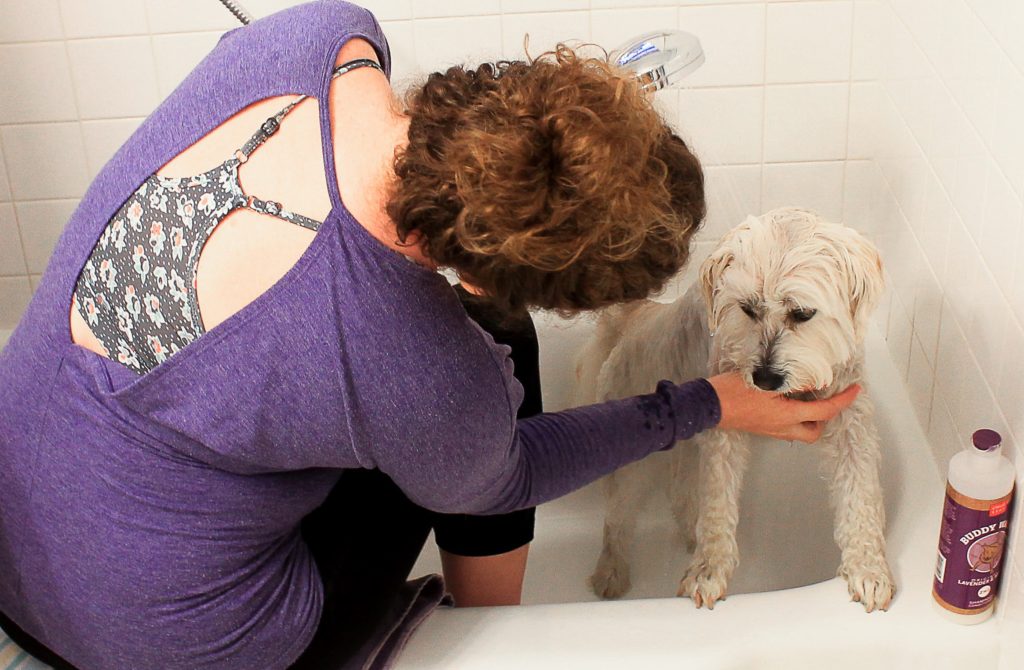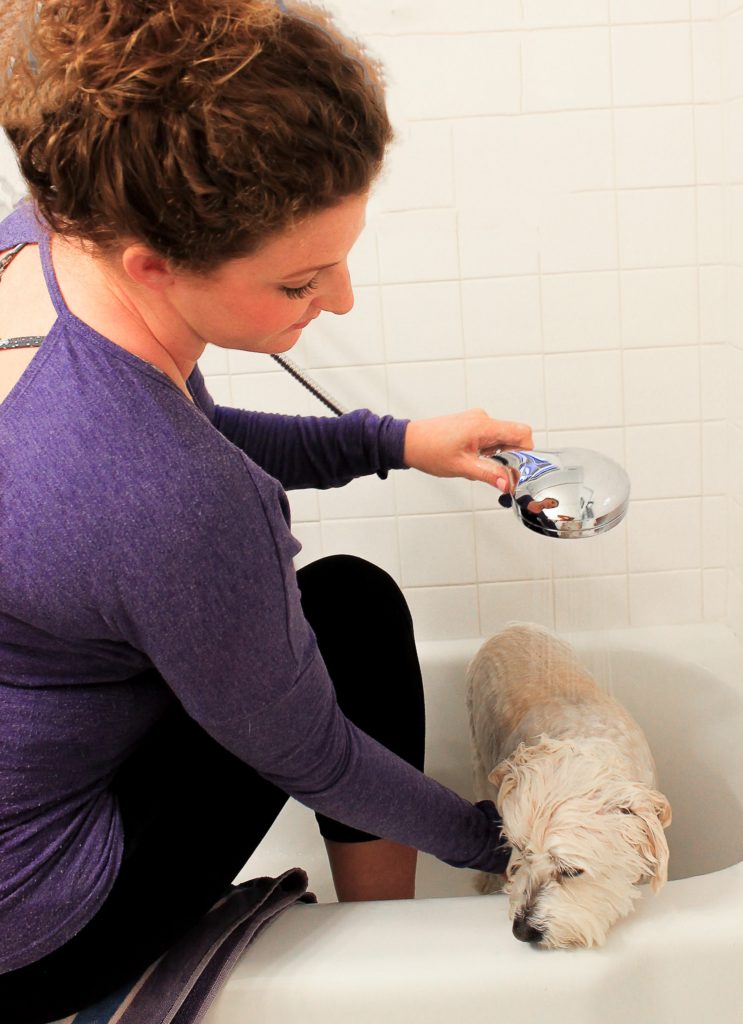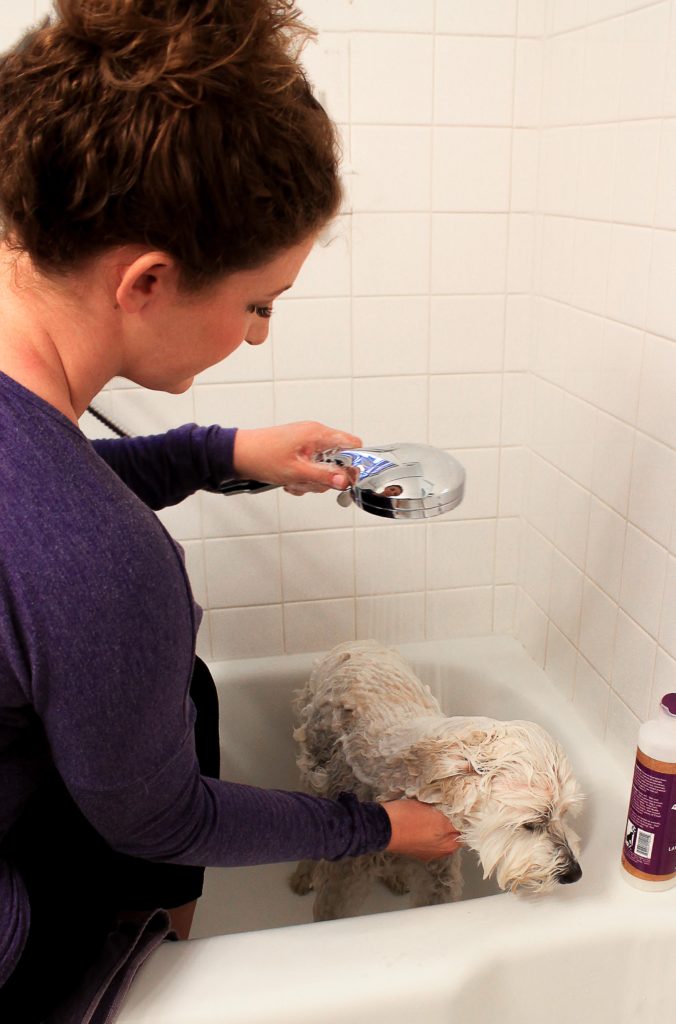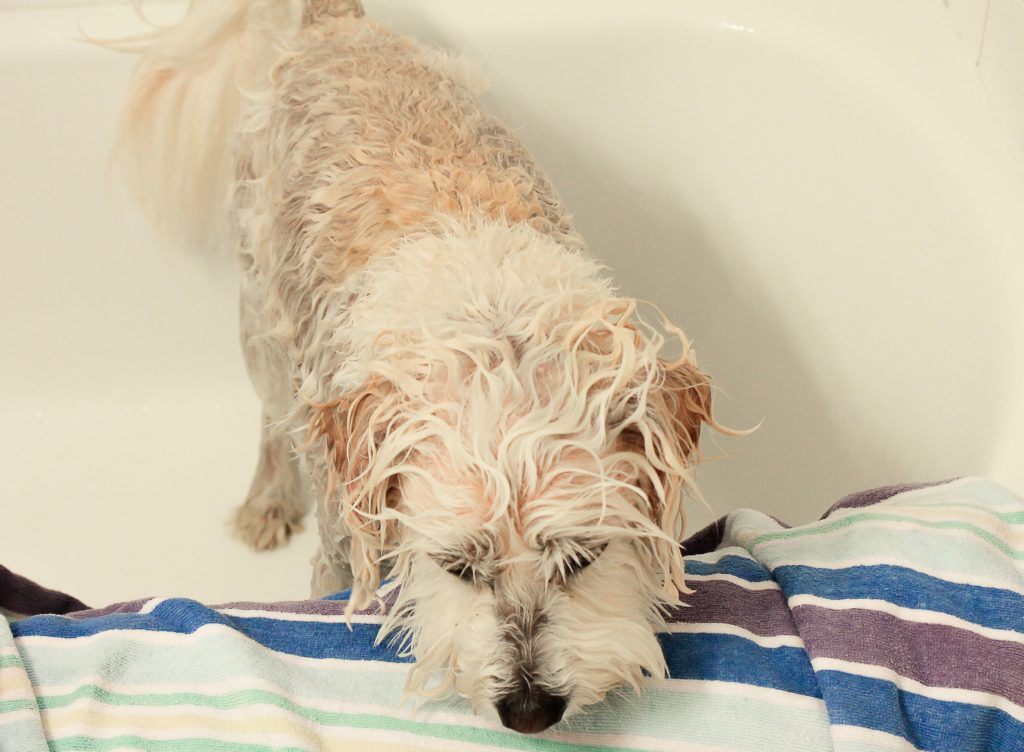 One of our favorite things to do after work, too, is to go to a nearby conservation area and let him run in and out of the water. It's awesome for him to get exercise that way, but it also means that his paws get really gross – not what I am interested in having in our bed at night!
I dream of putting in one of those dog bath sinks that is waist height, but that's not exactly practical in our current house, so anything to make the process easier, I'm in.
I don't know how your bathtimes go with your pups, but Sprout is not a fan of having the water pour directly on him, which means that I'm constantly coaxing him back toward the water spout so I can rinse off all of his shampoo. When Moen asked if I wanted to try the new Propel handheld shower head, I thought how much easier would that be – I can use the handheld piece and bring the water to Sprout instead of trying to bring him back towards the water (usually from the other side of the tub) – which cuts bathtime in half. (Sprout says thank you for that!)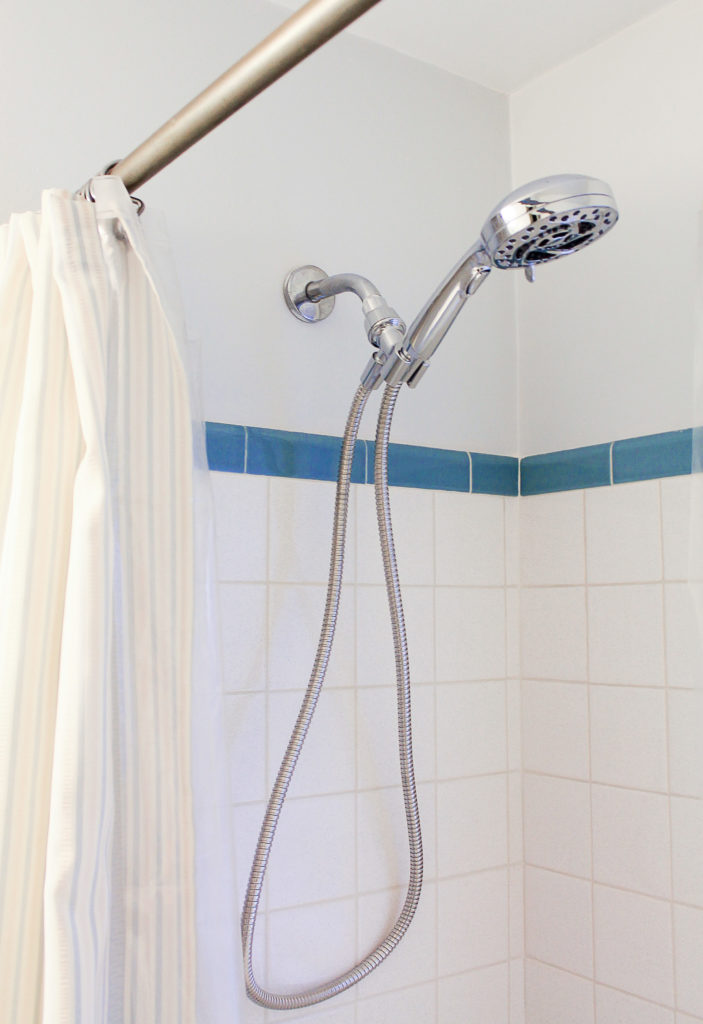 It's also gotten a little harder to bend over the tub with my third trimester belly, keeping Sprout in one spot and refilling his water rinse cup, so I'm thrilled to have this little luxury that makes life easier!
If you're considering upgrading your shower head, definitely check out the Propel by Moen. One thing I really like about it is the option to turn down the water pressure while you're using it, which lets you conserve water. Sprout can be a little nervous around louder noises, like gushing water near his head, so it's great to have the option to lessen the amount of water coming out! (The shower head also meets EPA WaterSense® criteria, which means that it conserves water without sacrificing elsewhere.)
I'm planning to share a few more small updates we've made to our home. Are there any areas you're more interested in than others (outdoor living, bedrooms, bathrooms)? And if you've made any updates to your home, I want to hear about them!
Thank you to Moen for sponsoring this post. All opinions are my own.