A while ago I read a book around Montessori parenting: That is, letting little kids make choices to help them learn. (That's probably the most basic definition of Montessori from someone who is definitely not an expert!) As Eleanor is getting a little older, I decided that I want her to be able to choose her snack from some limited choices. When we redid the kitchen, we put in a pantry to store our non-perishables. This is probably the most-used cabinet in the kitchen. E isn't tall enough to open it on her own, but if she asks for a snack we can easily open it for her and she can choose from "her" bins. Here's what our snack bins organization looks like: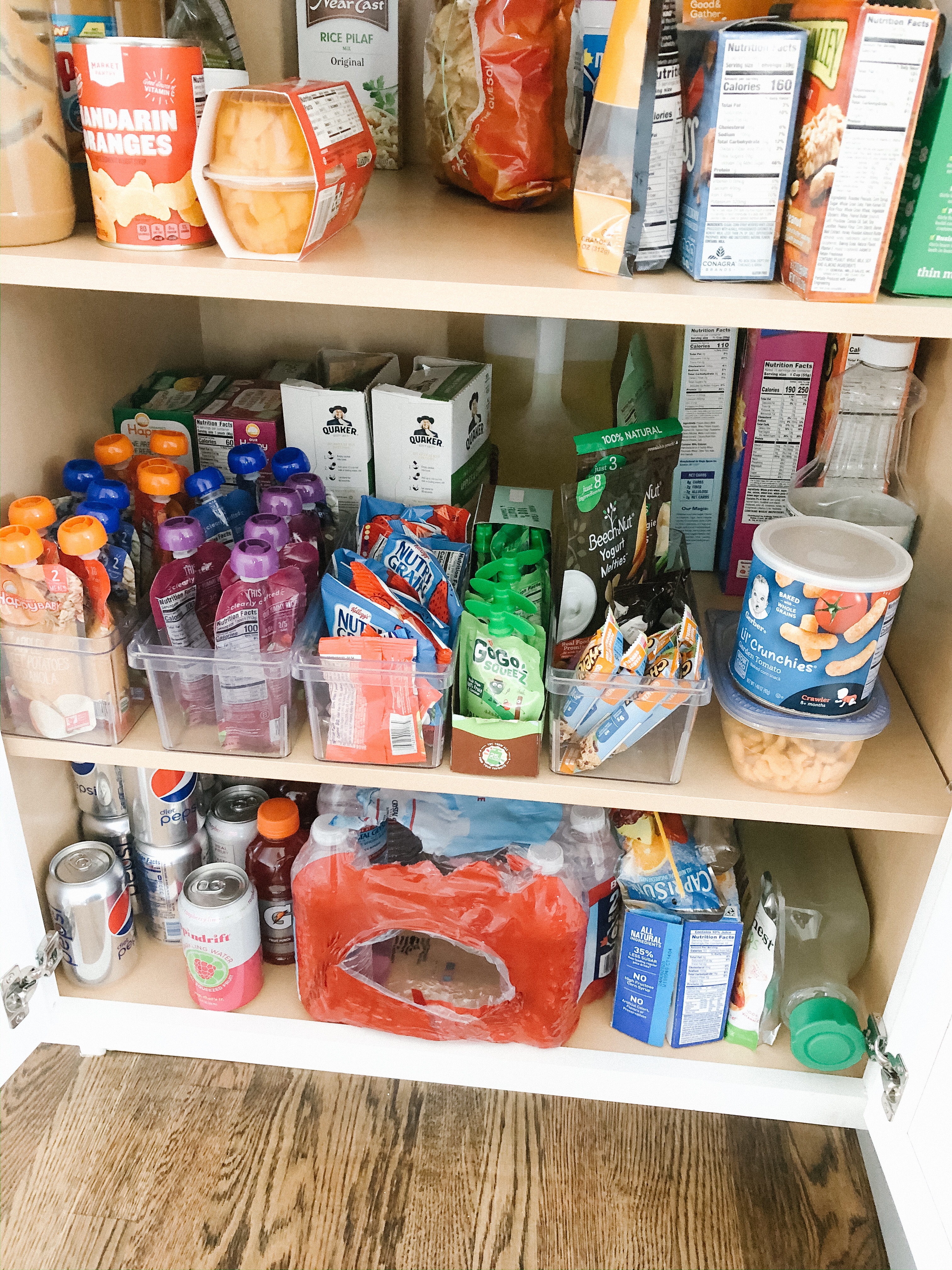 Her shelf is second up from the bottom. The bottom shelf holds drinks: "mama juice" aka Diet Pepsi and Spindrift, water bottles, and juice boxes.
Pantry Organization: Toddler Snacks
On her shelf we used these acrylic containers so she can easily see what her snack choices are. I include fruit and veggie pouches (great for on-the-go!), and granola bars (Chewy and Nutri-Grain). Then there are quinoa bars, Goldfish (a toddler favorite), yogurt drops, crunchy snacks, and cereal. She sometimes reaches in the back for the apple oatmeal. (I also store the vegetable oil on that shelf because that's where it fits, but obviously that isn't part of her snack selection!)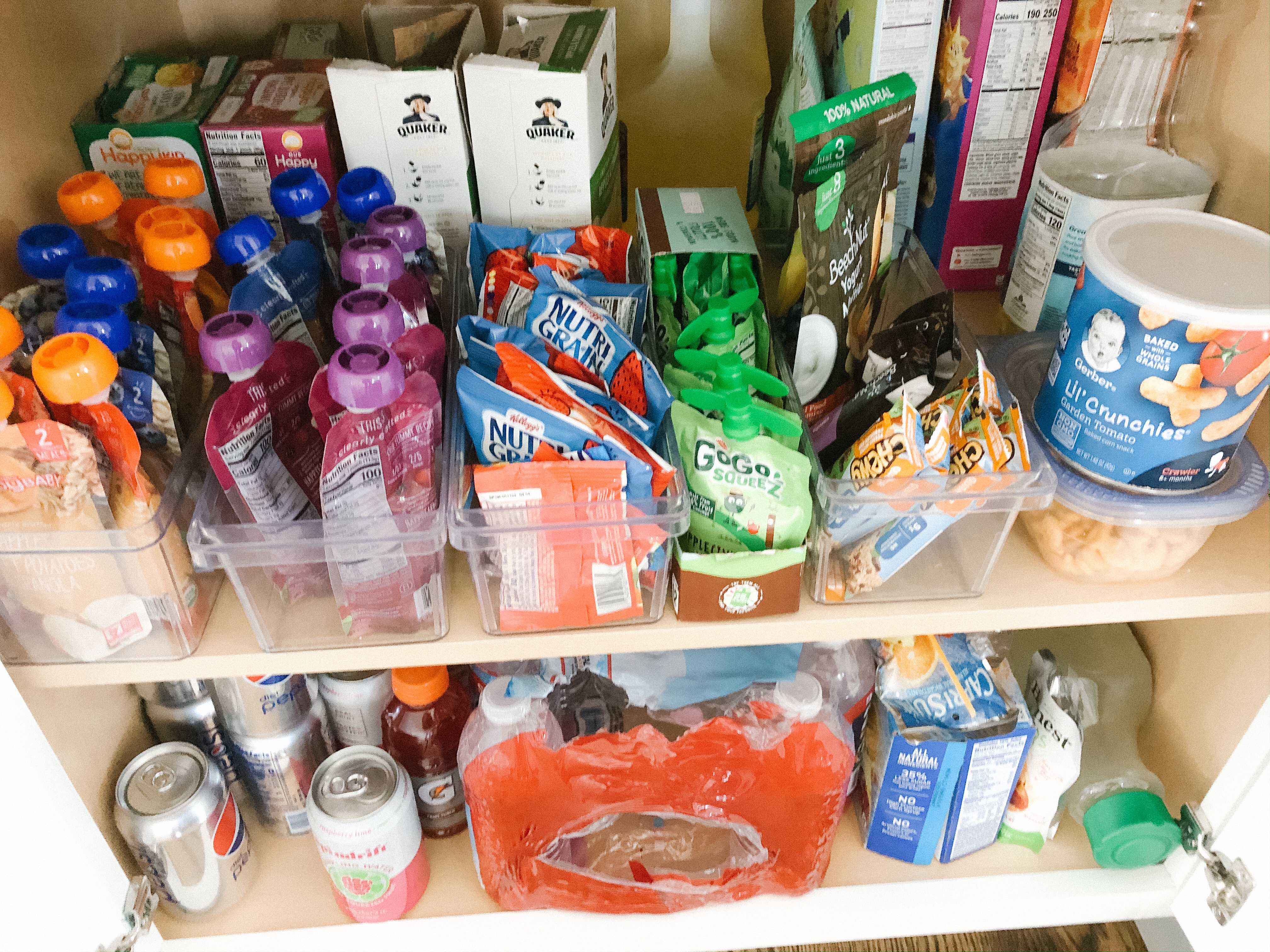 I probably should have styled these shelves better to take photos, but I wanted to share our everyday, real life pantry! My favorite thing about this setup is that E can clearly see what her options are. Oftentimes we'll be headed out of the house to swim class or the store, and I know she'll be hungry before long. I can ask her to grab a snack or two to bring with us. A toddler with a snack is much better than a toddler who is hungry!
It's a small effort to set up so that she can make a choice fairly quickly. (If you have a toddler who always makes quick decisions, bless you.) My second favorite thing is that I can easily see what we're running low on and what her favorites are! I just have to open the pantry door and immediately I know what I need to add to the grocery list.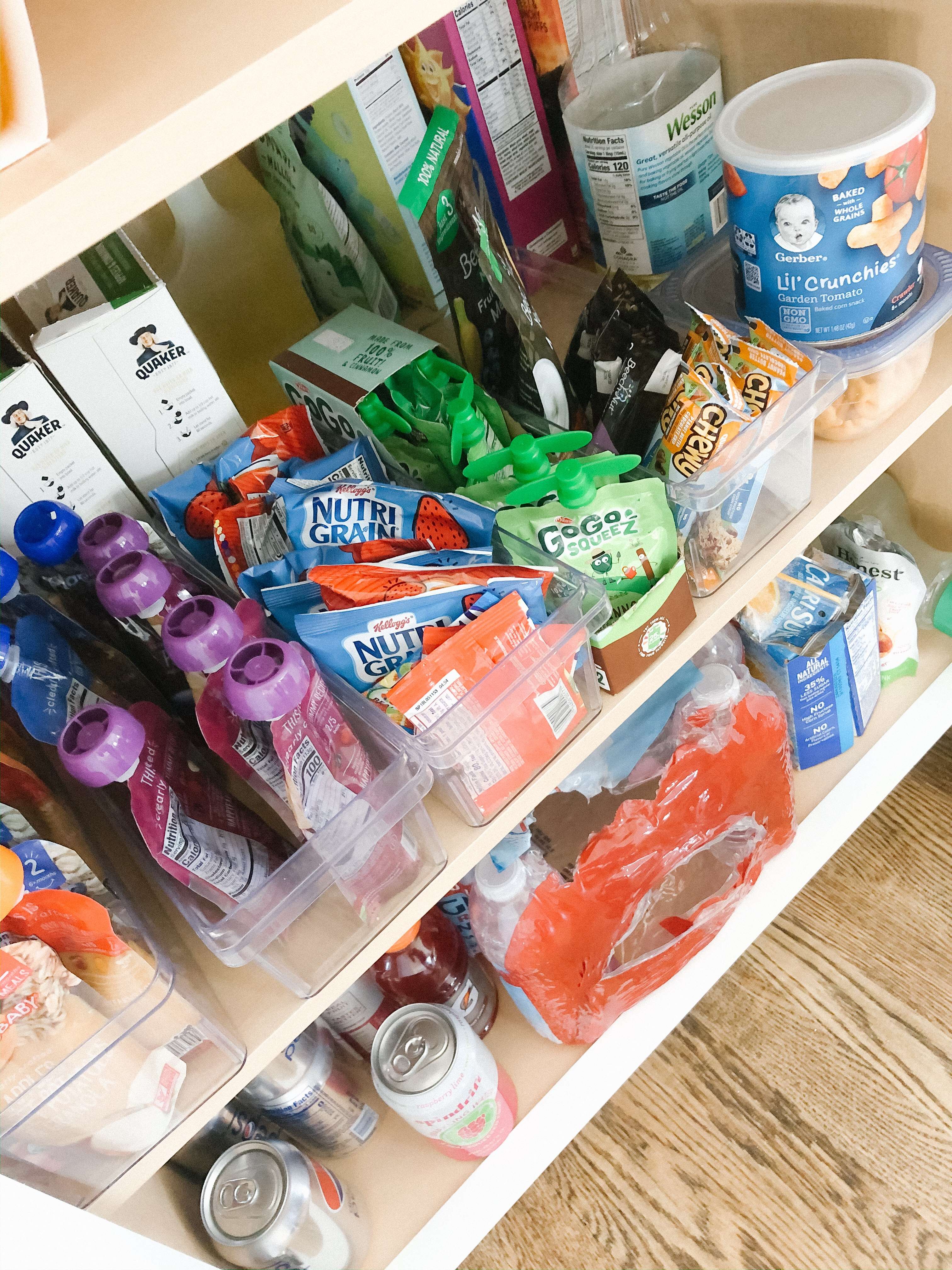 Shop the post: