Another weekend in the books!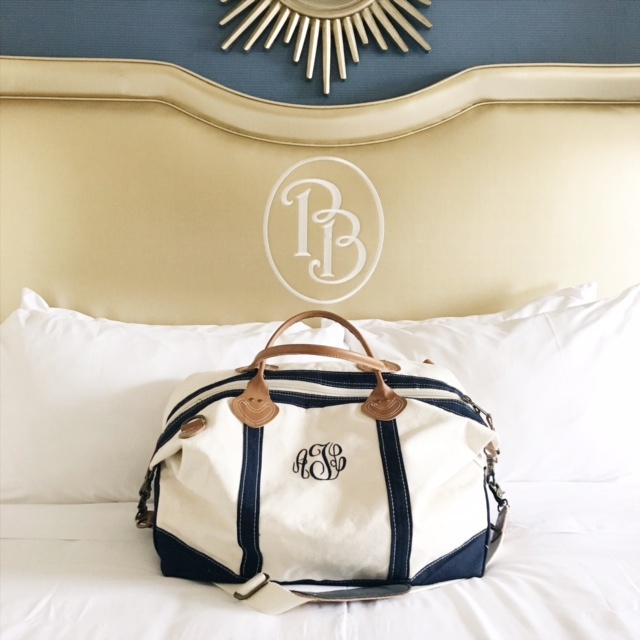 It felt like the weekend started early because Greater Boston was hit pretty hard with snow on Thursday. It snowed literally all day, and poor Sprout was 
not
having it, so he avoided going outside as much as possible. (Don't worry, he got outside for some exercise and then came in and did a lot of snuggling on the couch!)
Both of us worked from home on Thursday, which became comical at points (when it snows I can have the attention span of a toddler). Friday we headed to Providence, Rhode Island for the wedding of one of my college roommates.
What a fun weekend! Being back in the city where I went to school, with the people I spent most of my time with while there, was just a joy – and then add a sweet ceremony and a fun dance party, and all was right with the world.
It even snowed a little bit on Friday night!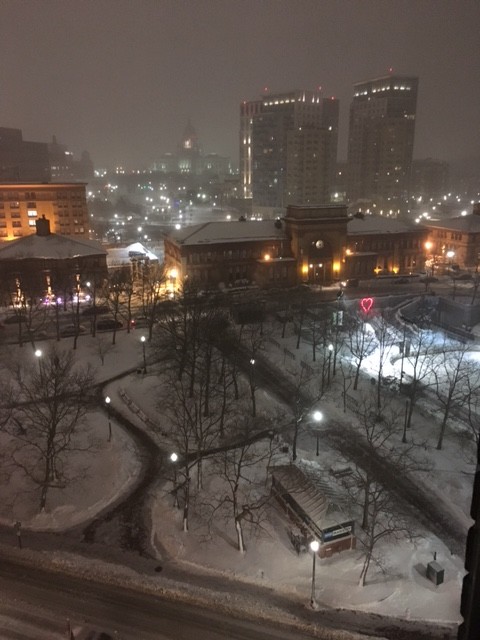 I had never actually been in the Providence Biltmore Hotel, but I was so pleasantly surprised when we got there. It's an older hotel, but it's been well-kept, and Hilton Curio Collection recently took it over. It looks more like a Newport mansion than a hotel. (You'll have to excuse the iPhone photos – I didn't bring my DSLR with me!)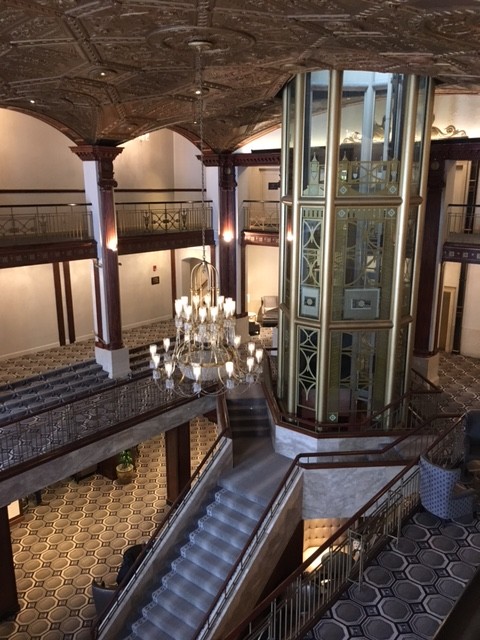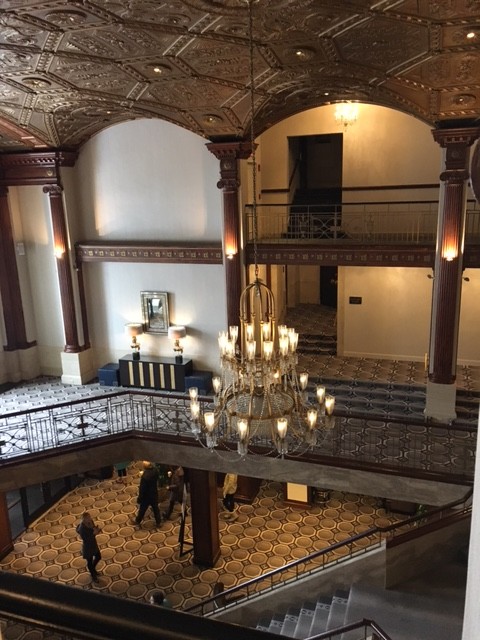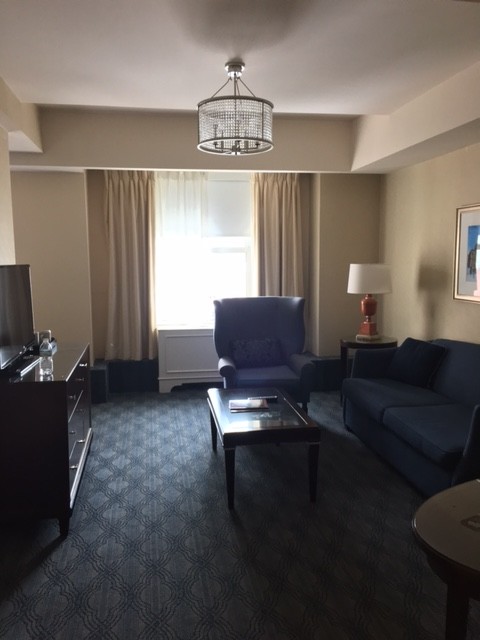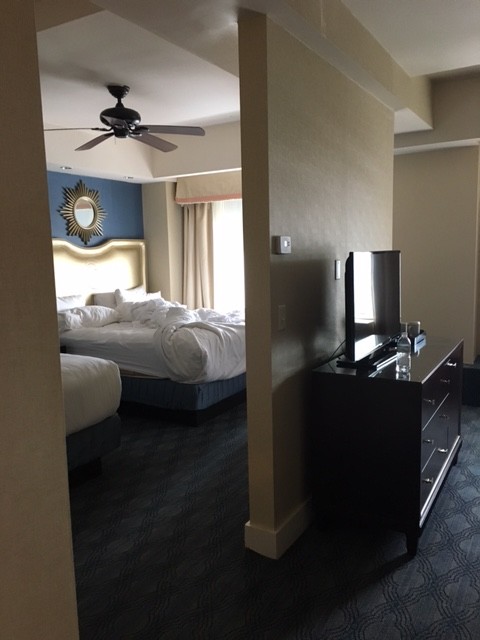 We had a nice view of the city from the 9th floor. Not bad!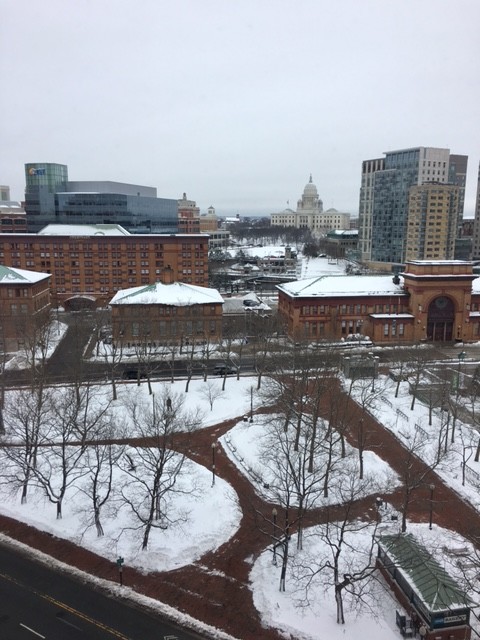 And then we were greeted with another snowstorm Sunday night, but I'm not at all mad about it. I feel like I actually get a lot more done working from home than being in the office, plus I don't have to deal with a commute at all (hallelujah). Plus, it definitely feels like wintertime, which always makes the springtime that much sweeter!