We had a pretty special weekend, celebrating E's baptism with our family. If you follow me on Instagram stories, you may remember that a while ago I was conflicted about what to do with the baptism – host a larger group at a restaurant or at our house for a small group.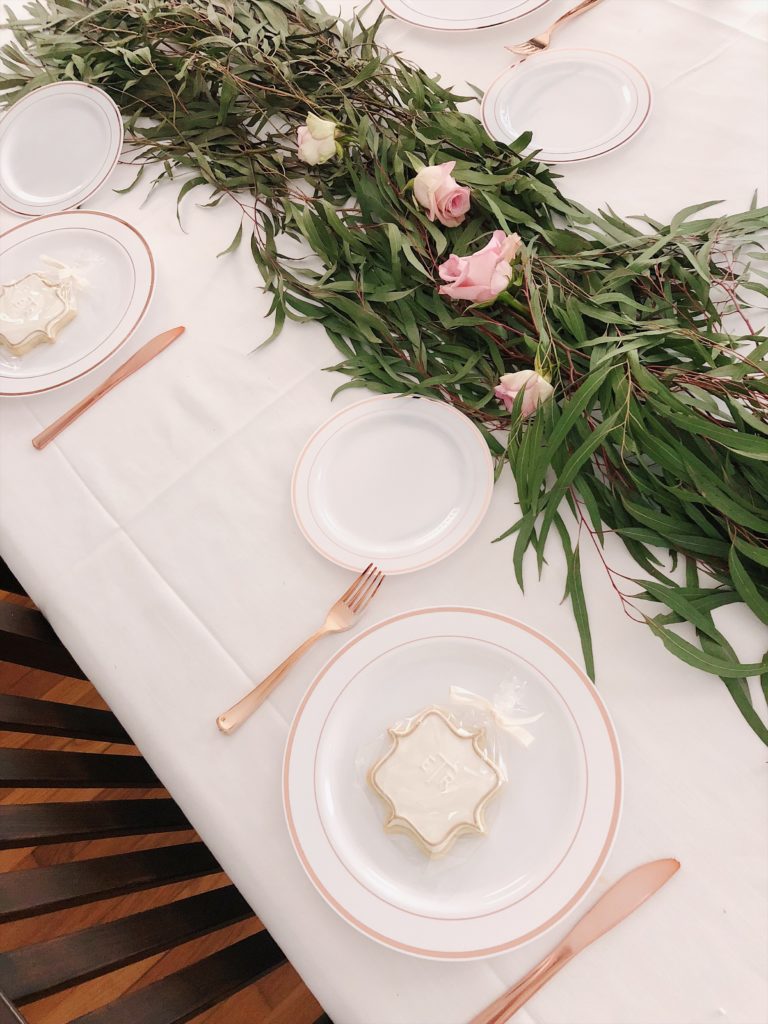 Would you believe these plates and flatware are plastic??

In the end we decided to just have a small group for a private baptism and then luncheon at our home. E seems to be overwhelmed with large groups of people, and I wanted it to be as comfortable a day for her as possible. Even saying "a small group" meant it was a lot of people when you factor in all of our siblings + spouses alone!  It turned out to be a great thing that we did the lunch at home, because halfway through, E was done and had to go nap!
Just a couple of months after E was born, I asked my mom to find my baptism gown. I knew (from when my parents sold my childhood home) that my sisters and I all have our own baptism gowns (vs. one for the family), and that they had been boxed up and preserved and were in a box – somewhere in the basement. My mom dug them out and brought all three over, and it was so fun to look at how different all of them are!
My baptism gown was hand-crocheted by my grandmother. It's beautiful, with a matching blanket and tiny handmade shoes. I knew I wanted E to wear this for her own baptism. Because the flu was so bad this winter (and because it was so so cold!), we decided to wait until spring for the baptism. I wasn't sure if my gown would still fit E in May, but she is long and thin, so it did! (I actually took it to a local knitting shop and had it altered slightly. It is a pullover style, and the opening for the head was not going to fit E's noggin.)
It was so special to have my baby girl in something I once wore, and doubly so for it to be something handmade by my grandmother!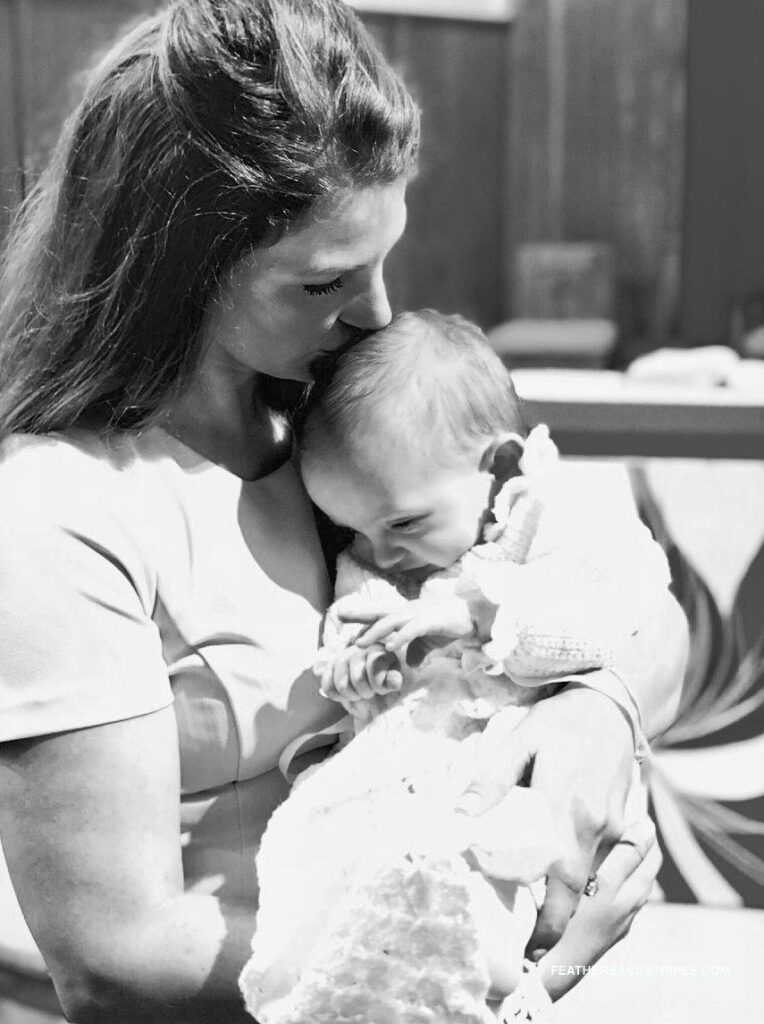 What a special day this was!