I popped into Old Navy the other day to exchange something for Eleanor, and I had to try on the holiday pajamas for this year! Last year Eleanor and I had matching buffalo plaid pjs, but I don't think I ever posted them because they sold out the week before Black Friday. That's why I'm sharing some fitting room snaps today!
Favorite Old Navy Deals: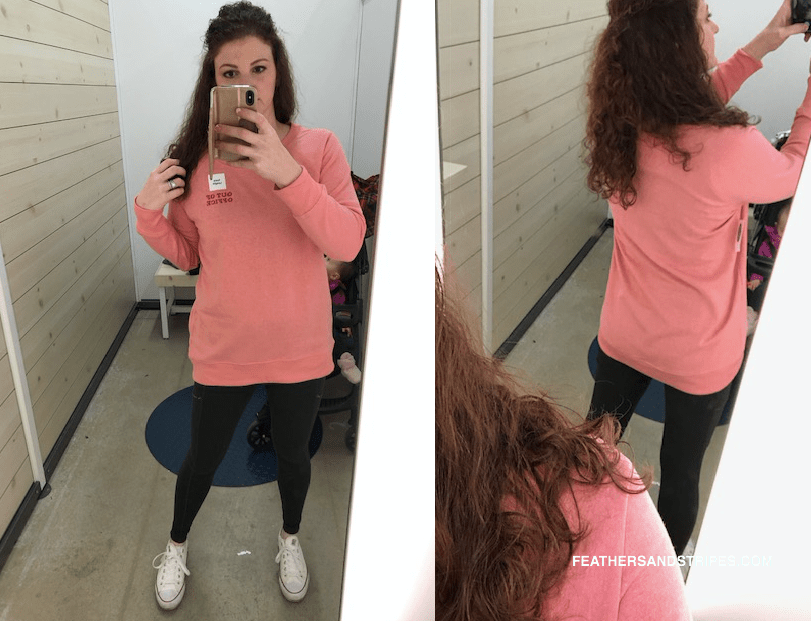 "Out of office" tunic-length sweatshirt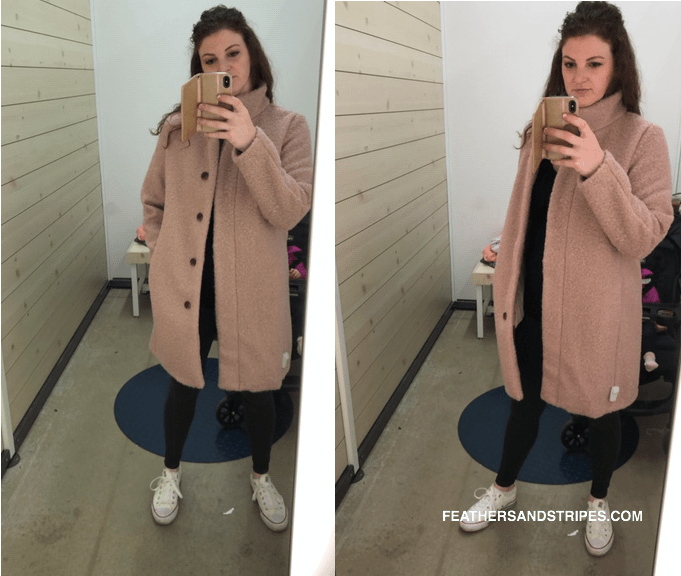 Boucle coat (prob not a great color for me, but I like the fit! And it's $35)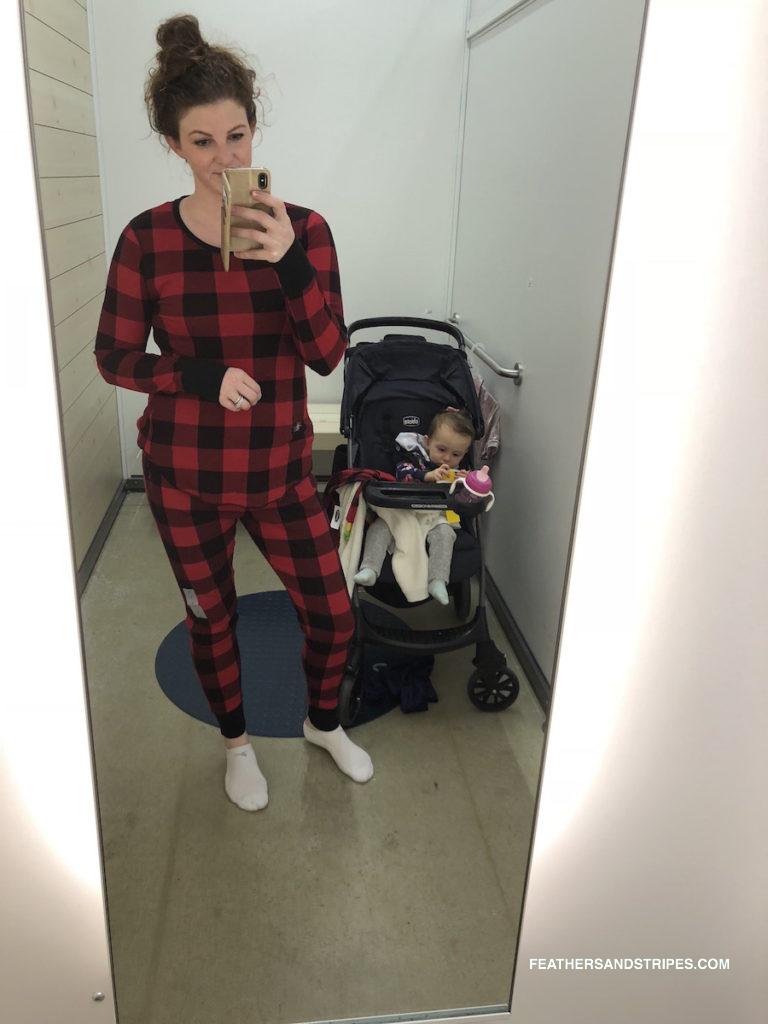 Red buffalo plaid pajamas – women's top and bottoms (go up a size in each to be comfy!) and matching onesie for baby (they also have matching kids' sizes and maternity sizes!)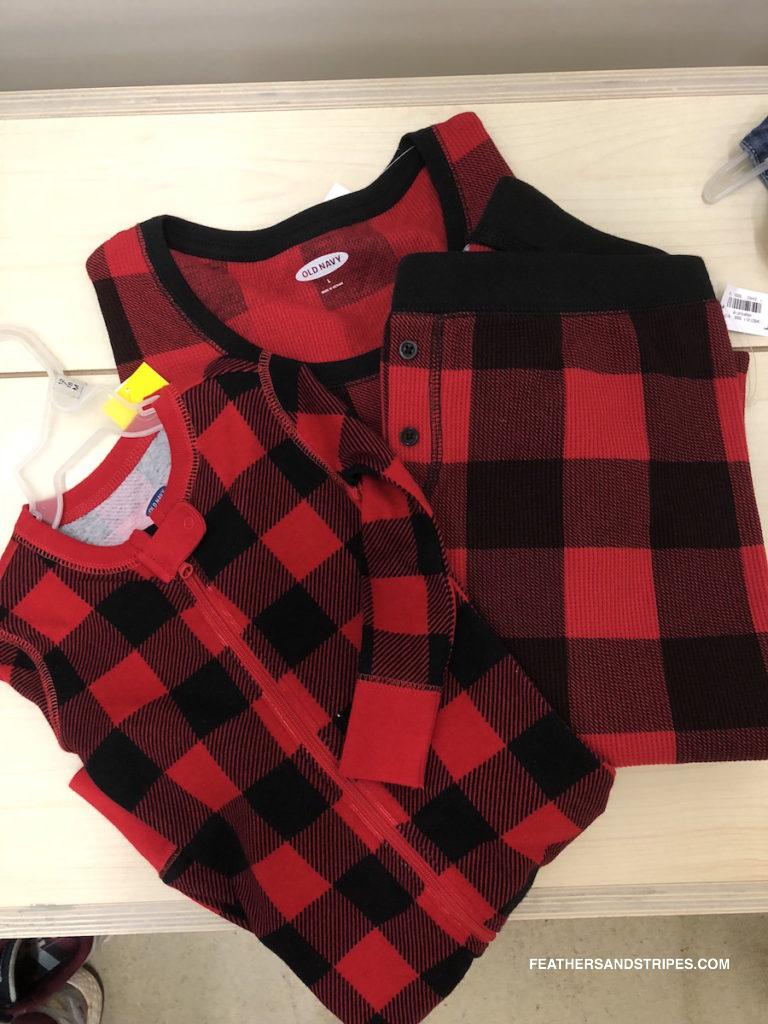 The fabric isn't the same on the adults and babies pjs, but you won't be able to tell if you're going to use them for a Christmas card photo!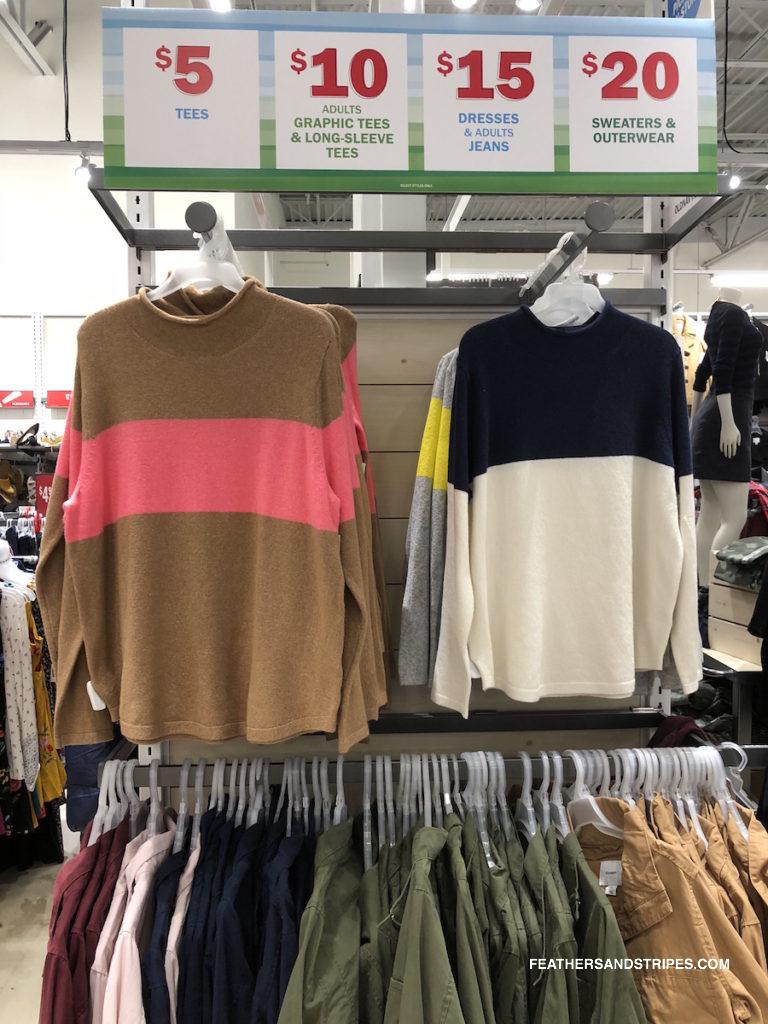 Wide stripe sweaters – I didn't bring this into the fitting room with me but bought the tan/pink one! I also love the navy and white so contemplating buying a second one…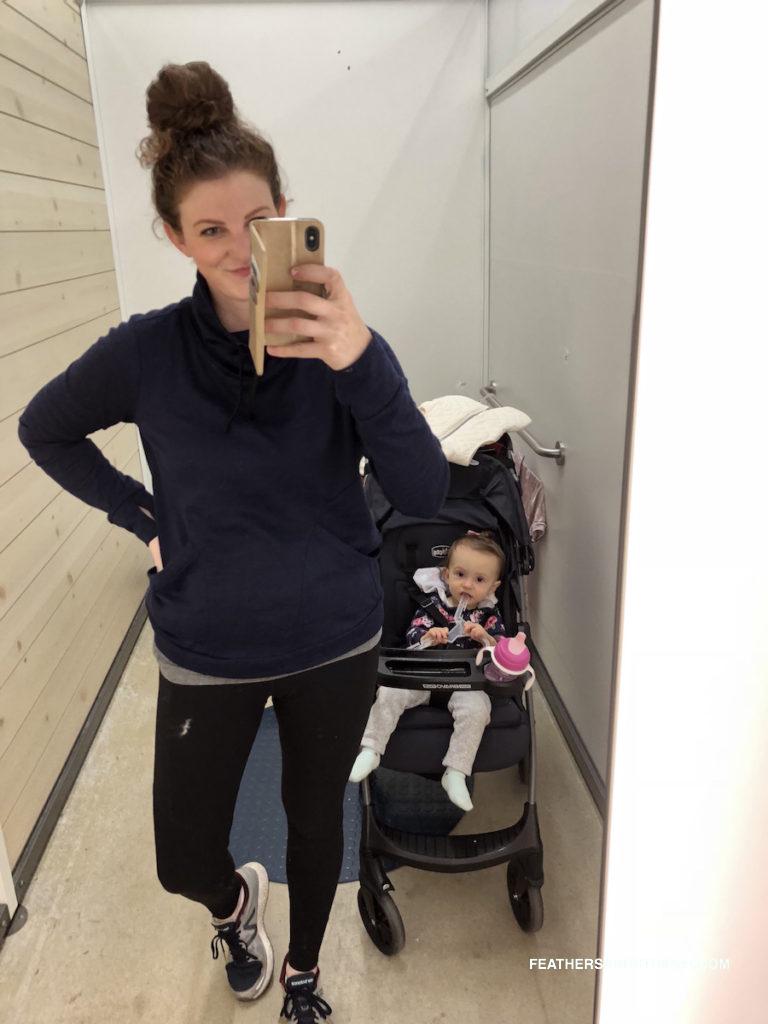 Workout gear – Old Navy is where I buy most of my workout gear. I have some really nice stuff from expensive brands, too, but I really like wearing Old Navy most of the time because I don't worry about it accidentally going in the dryer or getting beat up because the price is so reasonable! I bought this funnel neck pullover last year, but here is this year's version of it. It's super comfortable and looks a little more pulled together for a day of errands than some of my other pullovers!
P.S. How cute is my little helper!
Other Old Navy Deals you have to check out:
* Velvet pom pom slippers
* Velvet shorts pajamas – perfect for vacation!
* This sweater-knit pullover is so soft
* The cutest little plaid shirtdress for toddlers (and a matching shirt for Mom!)
* A baby unicorn hoodie with sparkle pants
* Plush tees (they're $8!!)
* This is super adult of me (jk) but I love their printed socks! They're just really fun 🙂
Loving these Old Navy Deals? Take a look here for more of my Fashion favorites!!