Like seemingly every other blogger, I went to Nordstrom yesterday and shopped the first day of the Nordstrom Sale.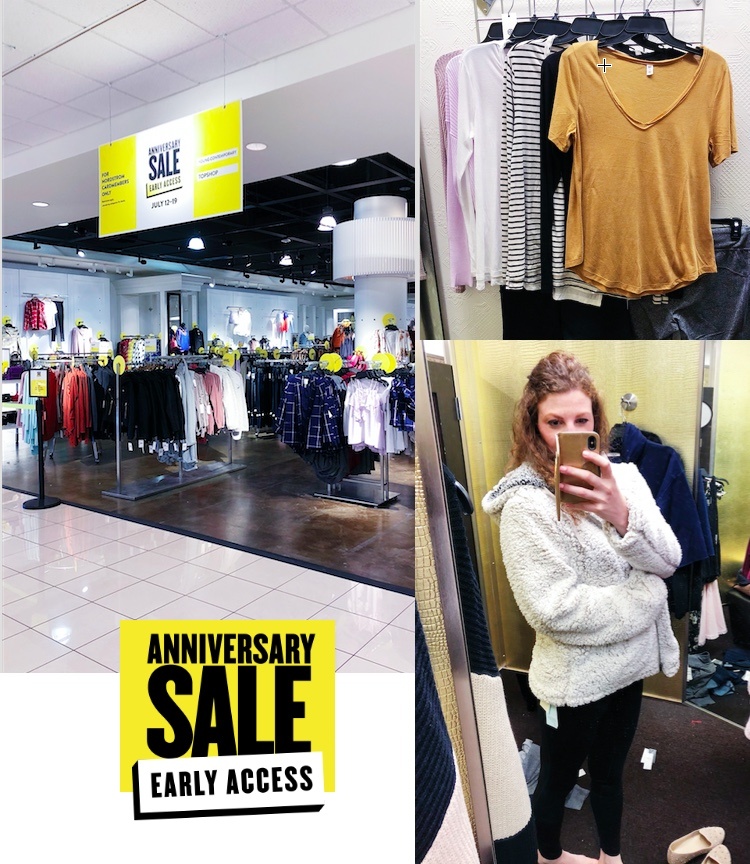 I had planned to order a bunch of stuff early in the morning and then do a try on haul later, but I'm so glad that I decided to go to the store and try on there instead – many of the items I wanted to buy fell short (literally). A lot of bloggers I love to follow for style are somewhere around 5'3″ so when I order what looked like an oversized sweater on them, it may be a crop top on me (I'm 5'8″).
Here's my round up of what to try on (and what to skip!).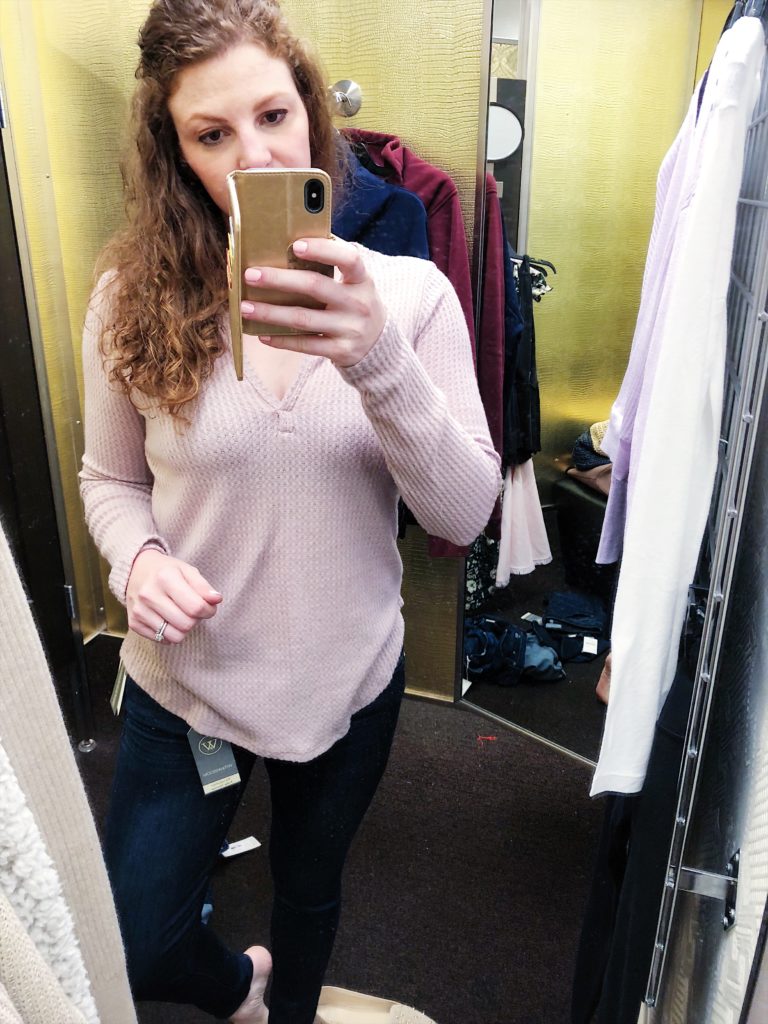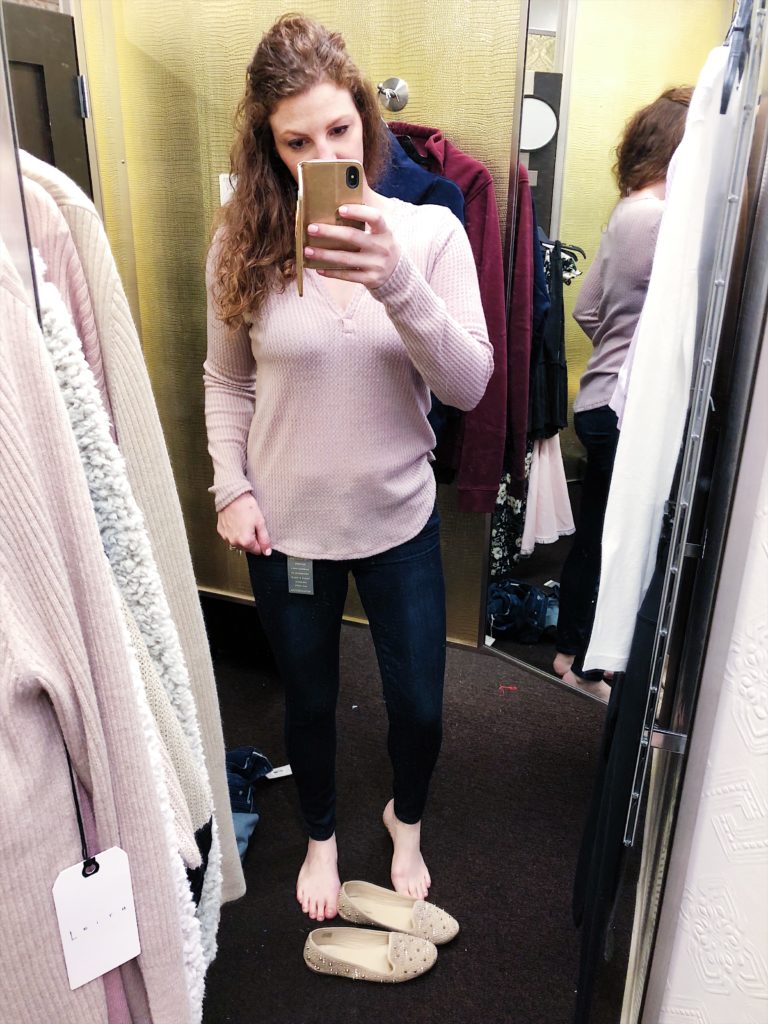 This pink henley is SO soft, and as soon as I put it on I was like YES. It's available in 3 colors.
Socialite henley $24.90 ($38 after the sale) | Wit + Wisdom jeans $44.90 ($68 after the sale)
Okay, excuse how dirty the mirror was.. I didn't notice it until I saw these photos on my laptop! eek.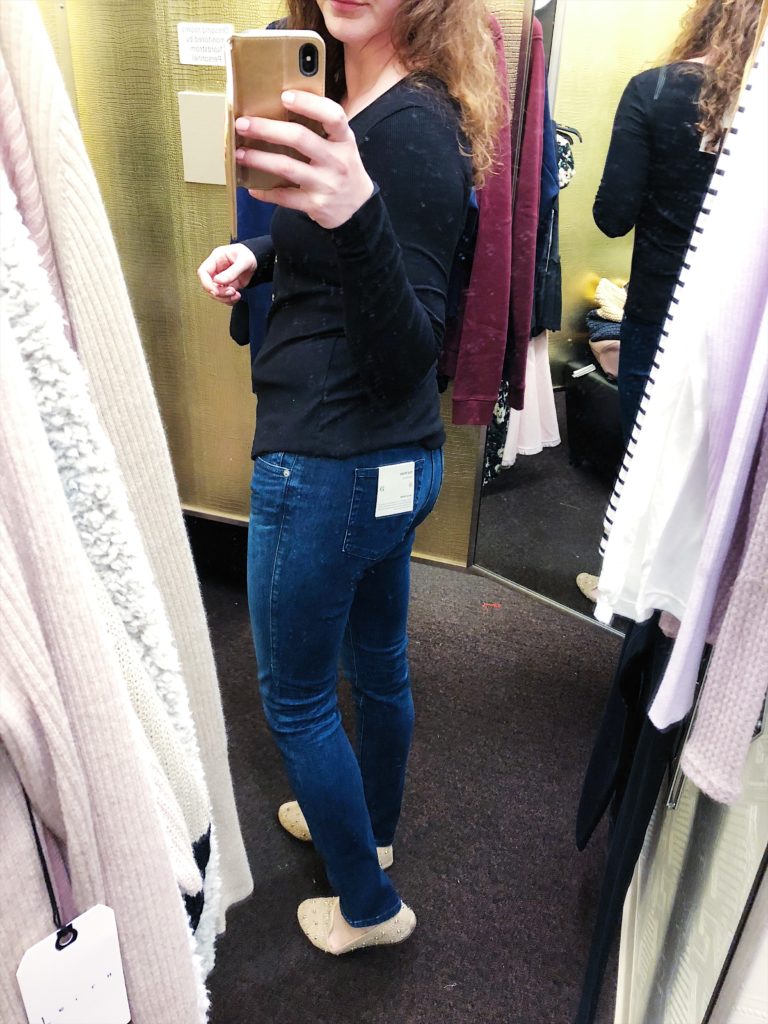 I never spend this much on denim, but these jeans fit like a glove and made my butt look good 😉
AG jeans $143.90 ($225 after the sale)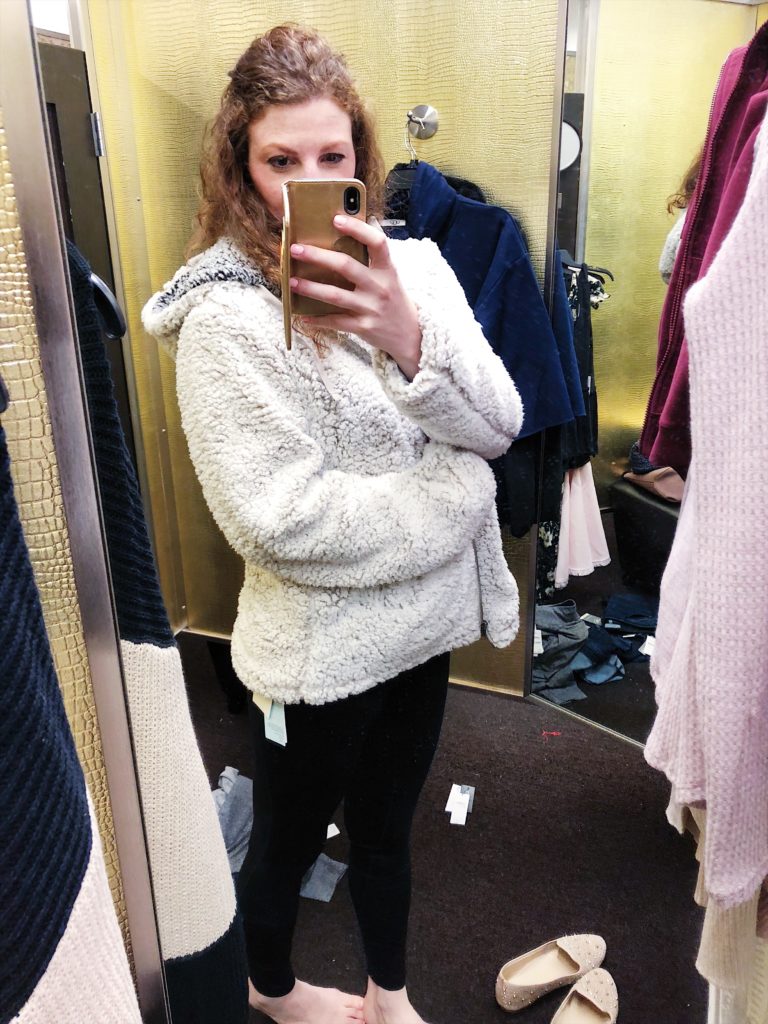 THIS COAT. You guys… it's SO comfortable. $58.90 ($88 after the sale) It's already selling out fast, so grab it while you can!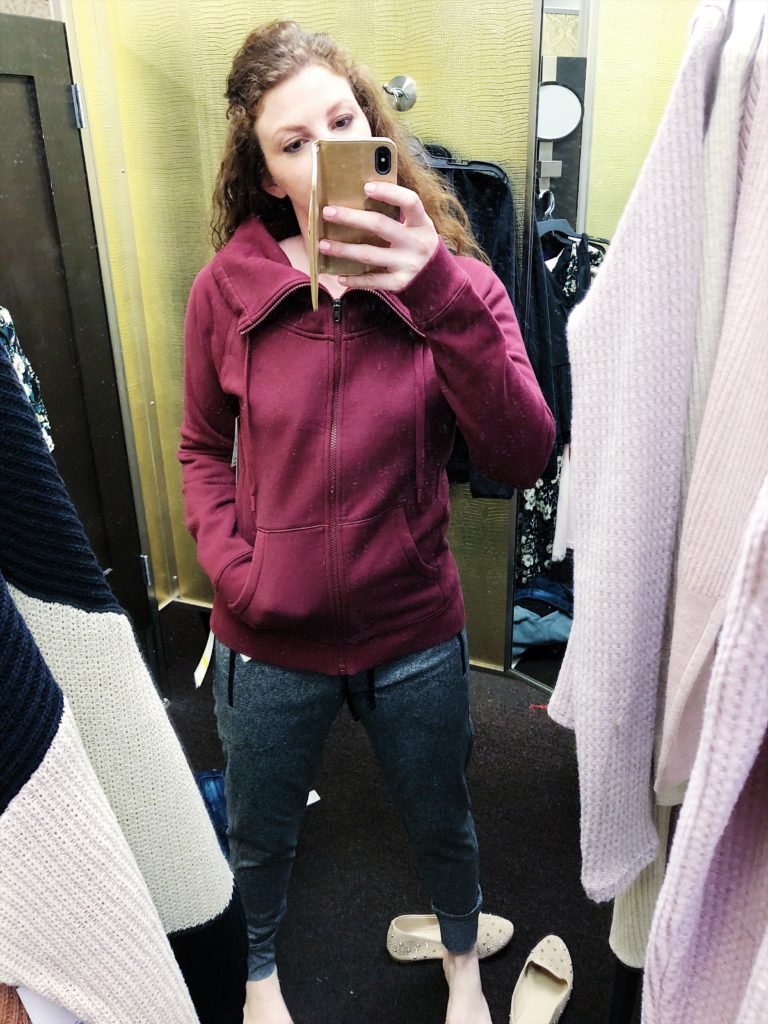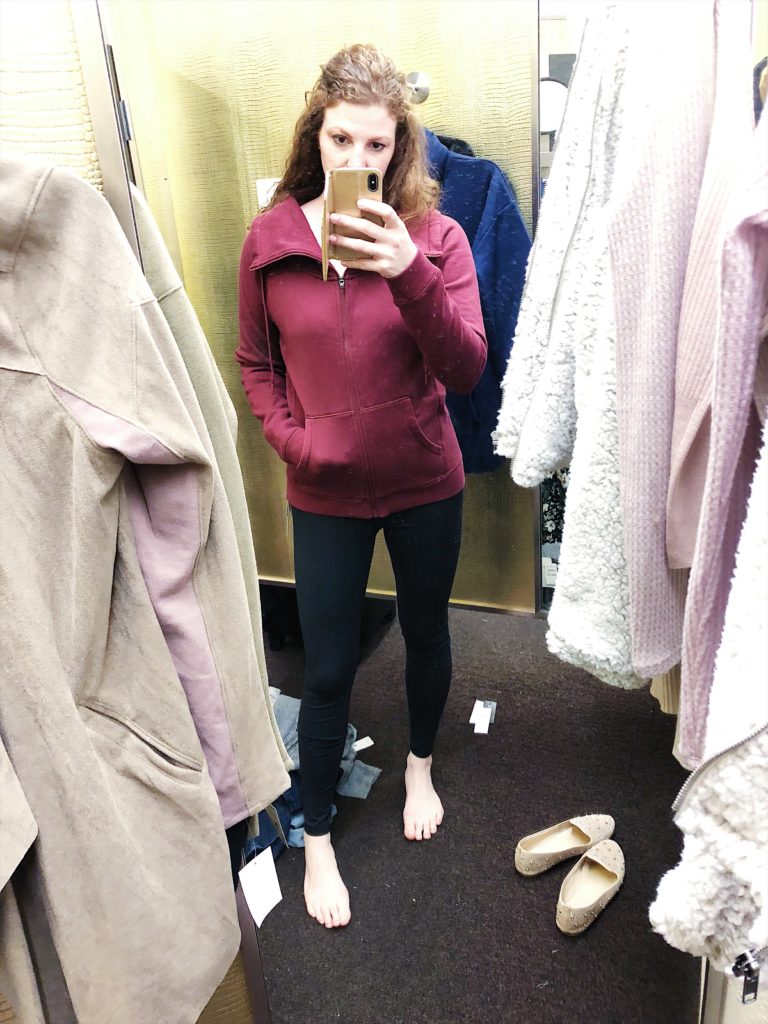 Since I work from home, I live in cozy clothes. This zip up is perfect for wearing with leggings or joggers, over activewear or just for a cozy day!
Zella zip up $58.90 ($89 after the sale) – also comes in pink and white | Zella joggers $49.90 ($75 after the sale) | Zella leggings (high waist are my favorite) $35.90 ($54 after the sale) – also come in navy and red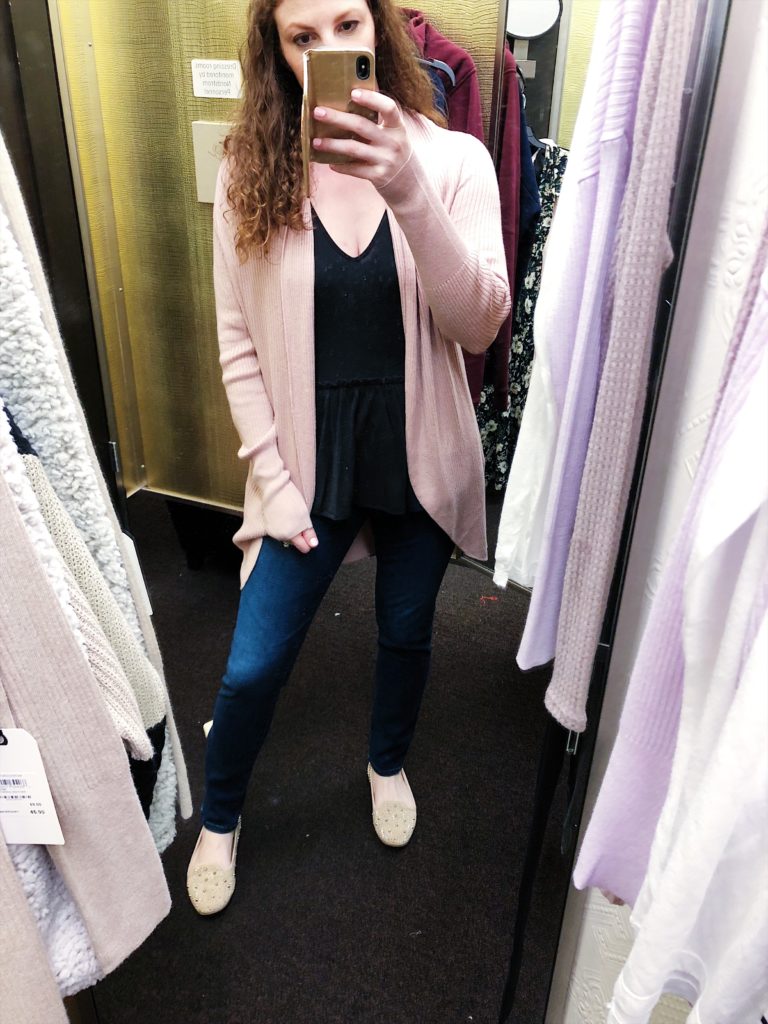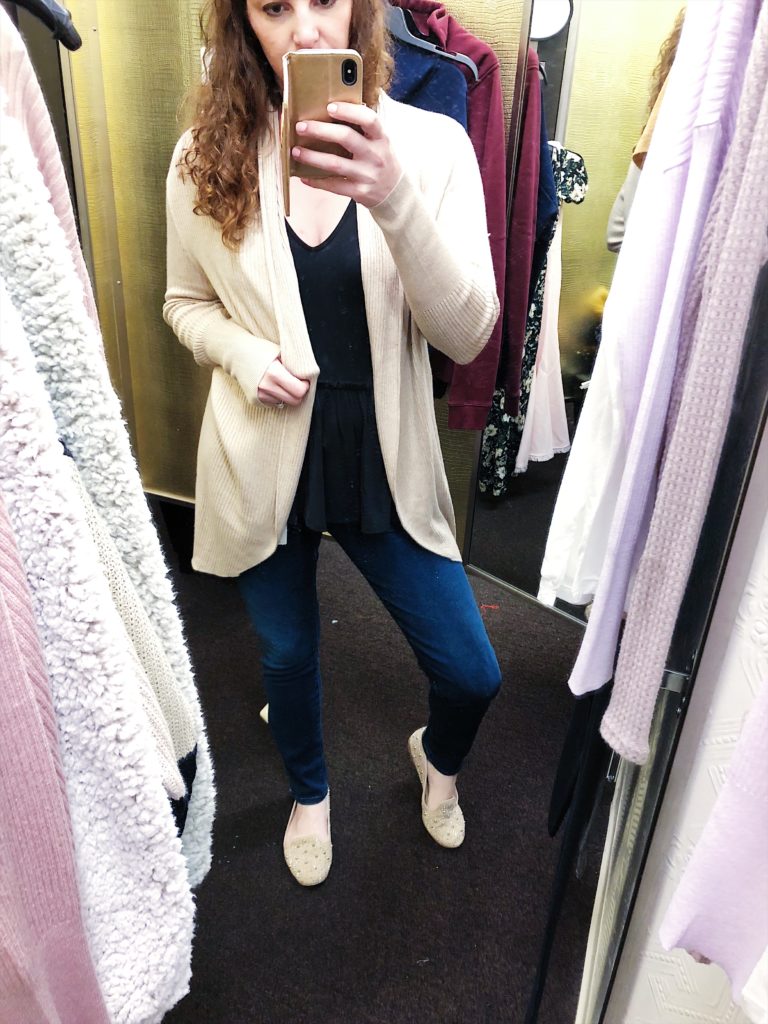 Here's a typical outfit I'll wear on a workday… jeans, cute top, and comfy cardigan
Leith ribbed cardigan $45.90 ($69 after the sale) – comes in 5 colors, I bought it in tan and pink | Black peplum top (not part of the sale but so cute!) | Wit + Wisdom jeans in Indigo $44.90 ($68 after the sale)
Alright, for the items I did not bring home…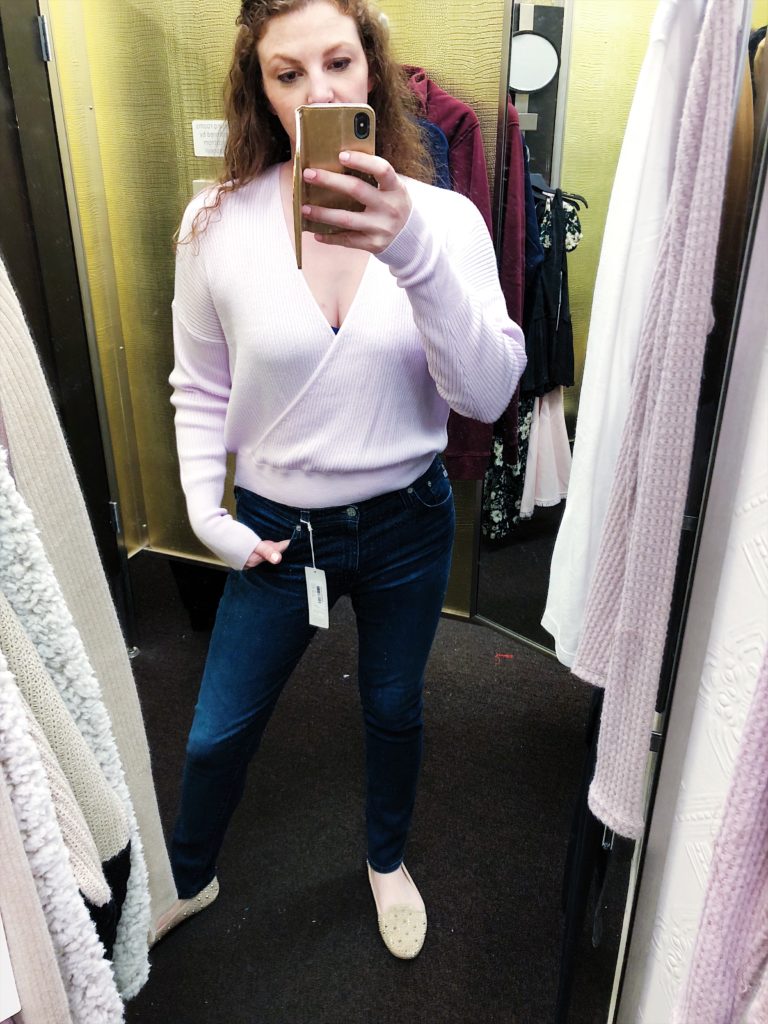 This wrap sweater looked so cute on so many girls, but on me it was like a crop top! I'd say if you have a normal or shorter torso, this would be really cute. For those of us with long torsos…. not so much.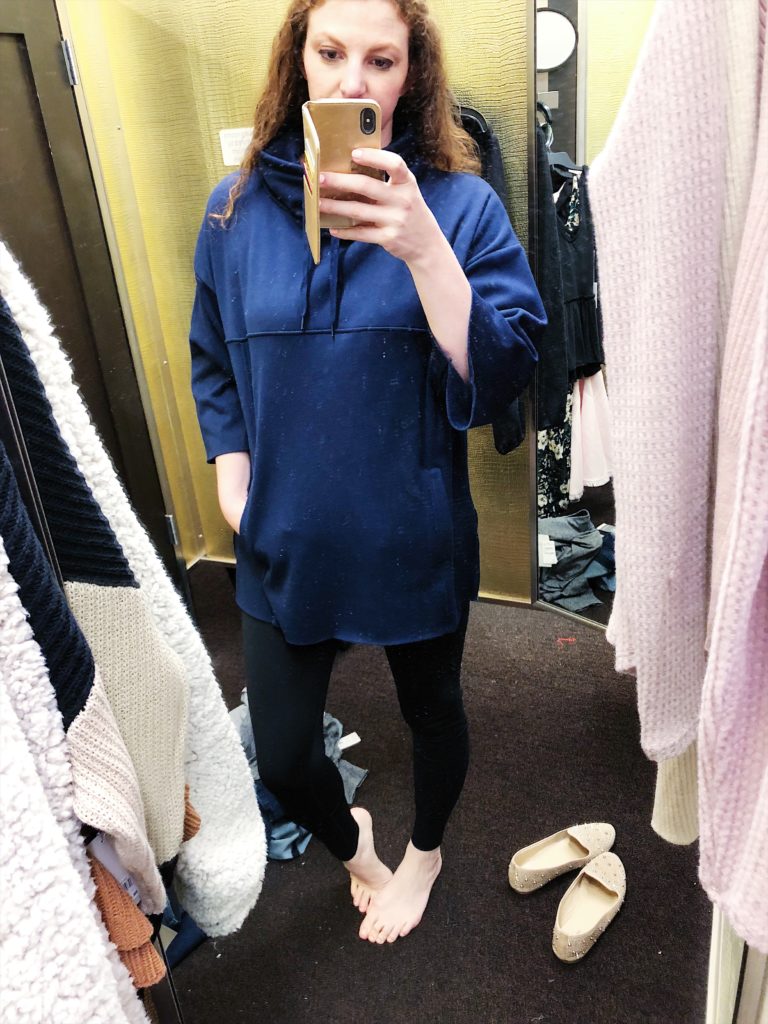 Again with the dirty mirror…. I thought this would be a cute oversized sweatshirt, but I think I just look like Belichick in it? (Coach of the Patriots, for non-New Englanders! He famously cuts off his sweatshirt sleeves)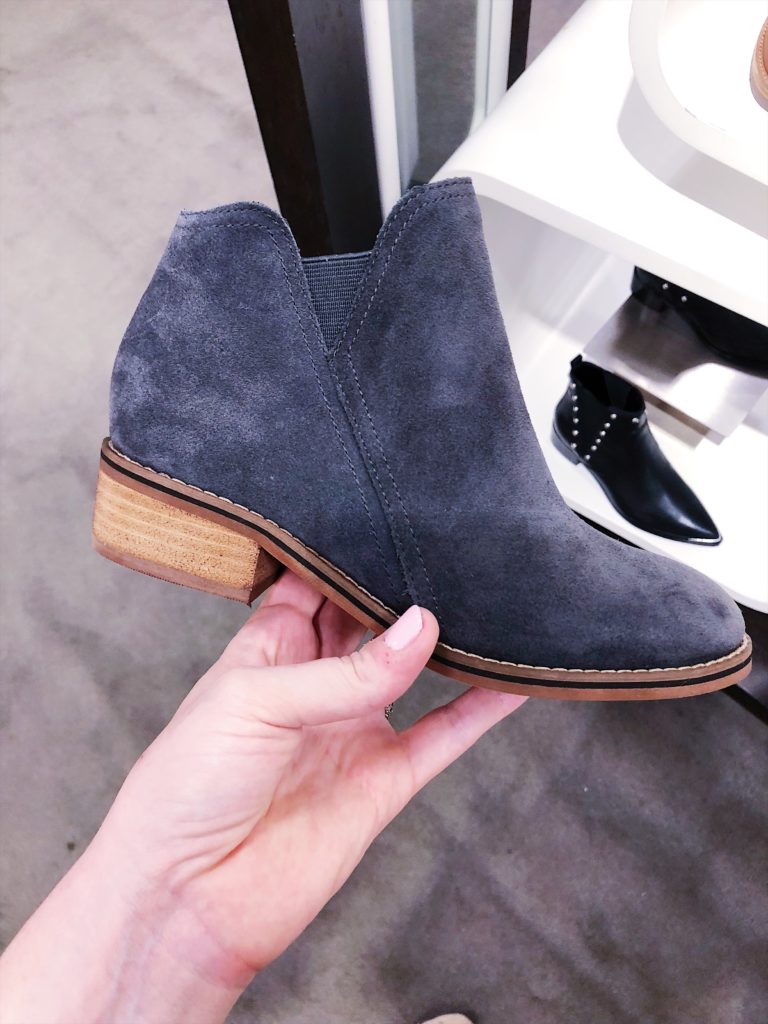 I had to order these booties, because my size was sold out in my store. I got them in black, but now I'm wondering if I should get the dark gray, too, and then decide. I'm excited for them, because they're waterproof and perfect for the winter months!
Items I mentioned are here, plus some other items I ordered that my store didn't have:




If you shopped yesterday: What did you get from the sale?