I seriously get more excited about the Nordstrom Anniversary Sale than I do Black Friday, so today was a lot of fun! I bought a bunch of stuff and picked it up this afternoon so I could share what you need to put in your cart ASAP and what can wait.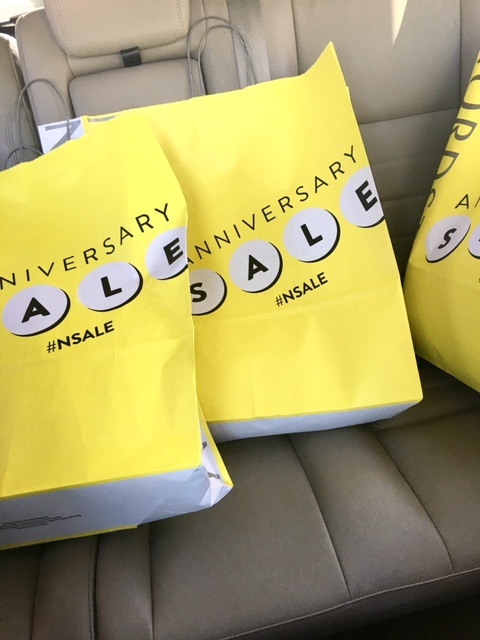 If you follow a lot of blogs or you just search for info about the #Nsale, you're definitely going to find a lot of info from a lot of different ladies. My reviews below are from my perspective – keep in mind that I'm 5'8″ so something that looks adorable on one person may not look that awesome on me and vice-versa! The pictures below were taken with my iPhone, so please excuse the quality. I wanted to get this post up as quickly as possible, so there was no time for photo shoots 😉
Okay, on we go…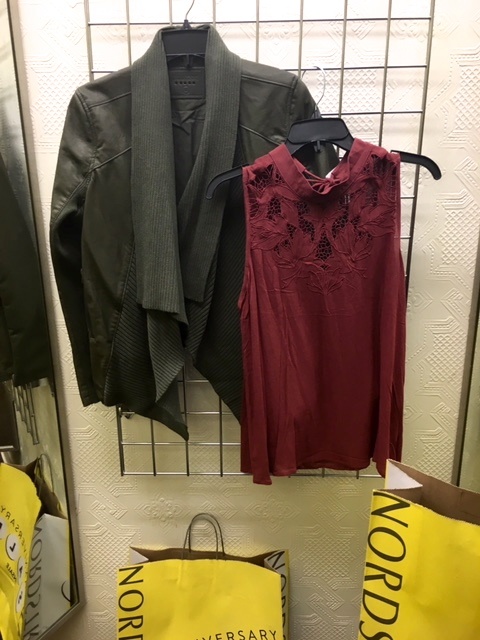 this jacket and this top are selling fast!
Sale Must-Haves

Let's ignore my frizzy hair, okay? It's been humid AF in Boston today (80% humidity!) and sometimes the beast just cannot be tamed.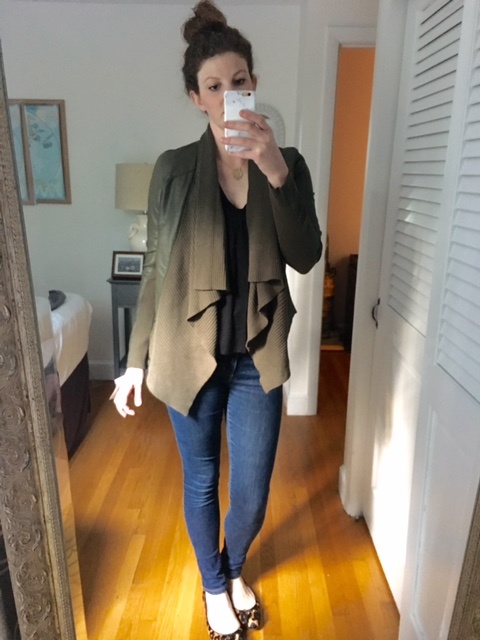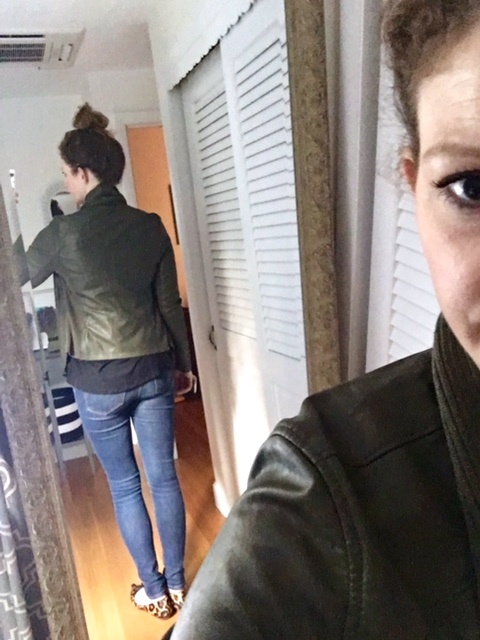 This green faux leather jacket ($64.90 marked down from $98) was on my "maybe" list until I tried it on. (I actually ordered the black one and then returned that in-store and bought the green instead!) It's the perfect color for the fall and will be a great topper. It fits true to size, and the sleeves are the perfect length. Get ready to see this one a lot.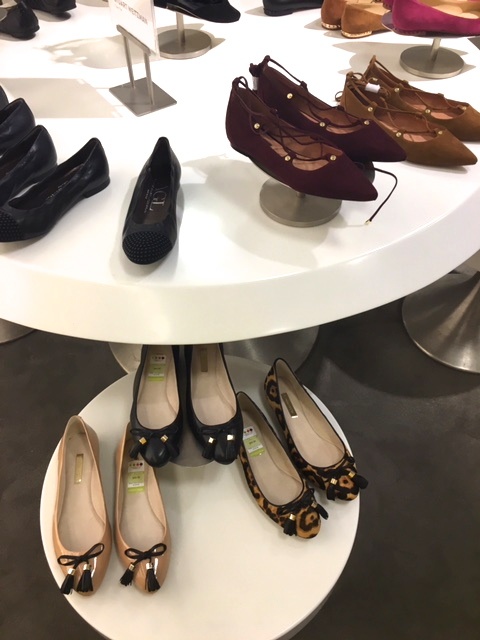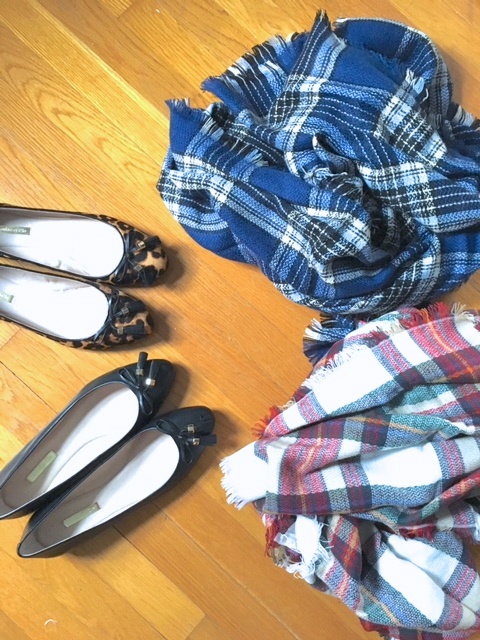 I bought these flats in black and leopard ($89.90, will be $139.95) and they are going to be worn a ton, I can already tell! They also come in nude (with black tassels) and gold. They have great cushioning in the front and heel, so they're a shoe you can wear if you have a long walk commuting or if you're on your feet all day. They are true to size, but if you have longer feet you may need to go up a half size. They run up to size 11. I could see these looking good on anyone, from a teen to my mom!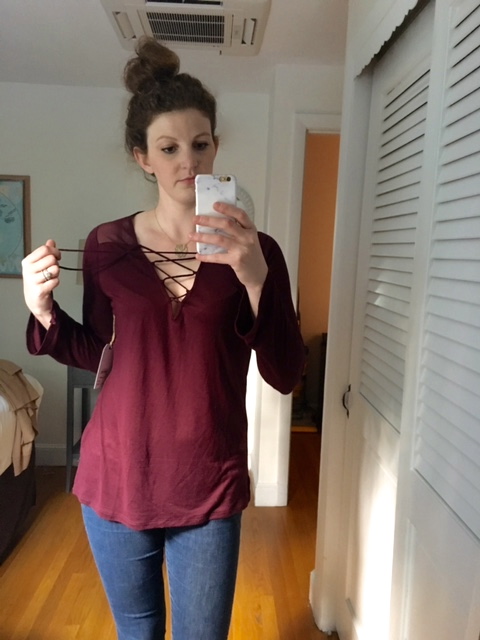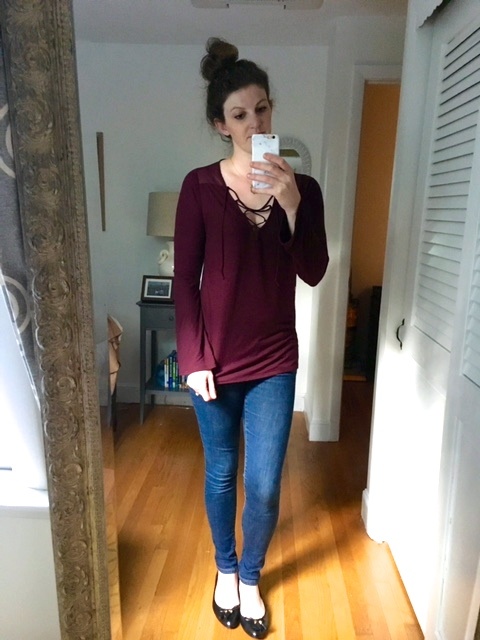 This lace up top ($35.90, will be $54) is going to be a staple. I ordered the size small based on the size chart, but I'm going to return it for a medium because I think it will be more comfortable. I like my tops to be a little more oversized.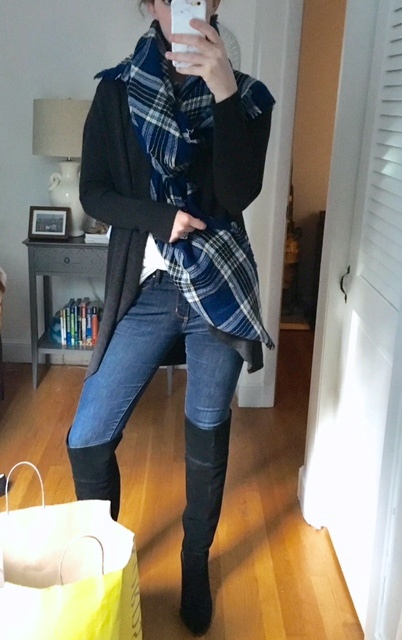 Blanket scarves for the win! I wore my blanket scarves so much last year that I picked up two at this sale. One of them is already sold out, so here is another color in the same style ($24.90, will be $38), and the other is still available for $19.90 (will be $29 after the sale).
And last but not least, the layering tee. This one is a steal at $15.90 (will be $24 after the sale) and fits true to size. I bought it in black since I don't currently own a black t-shirt.
Wait and See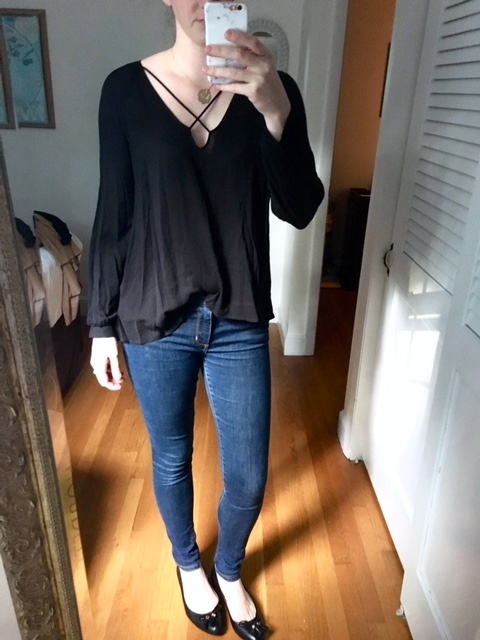 This cross front top ($31.90, will be $48) is super cute, but it was a tad bit short on me. I think I'm going to wait and see what happens with this one because I know the length will bother me – and it's not something I'll wear right now anyway. This one runs true to size (other than it not being long enough for me to love it). If you're between sizes, go down.
Definitely check out the tunic by this same brand ($27.90 on sale) – I bought it in 3 colors and wear it all the time! I wear it with jeans tucked up a bit or you can also wear it with leggings. (P.S. If you have a longer torso like I do, avoid the shorter version of the tunic. It's just not long enough and looks awkward. It's super cute on shorter ladies, though!)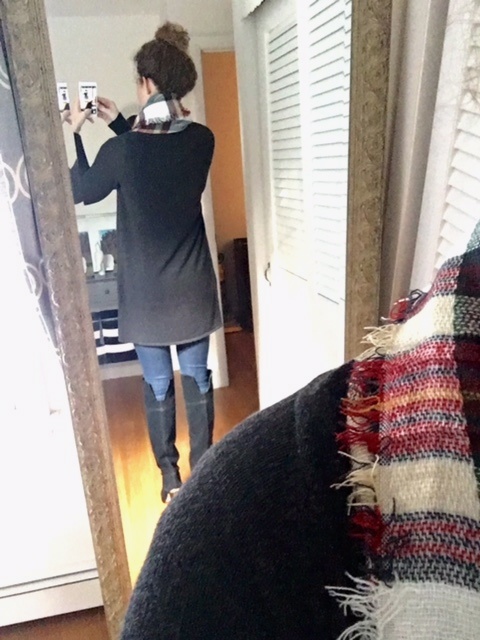 I pretty much live in open-front cardigans in the fall and winter because they're so cozy, but I'm putting this one on my "wait and see" list. I have so many of this style already that I don't think I need more right now, but if you don't have any, this is a great option. It's $31.90 and will go up to $48 after the sale, and it comes in 7 different colors! The one pictured above is this gray one ($49.90, will be $74), and I'm not sure yet if I'm going to keep it. It's super comfortable, but like I said, I have so many of these already – what would you do?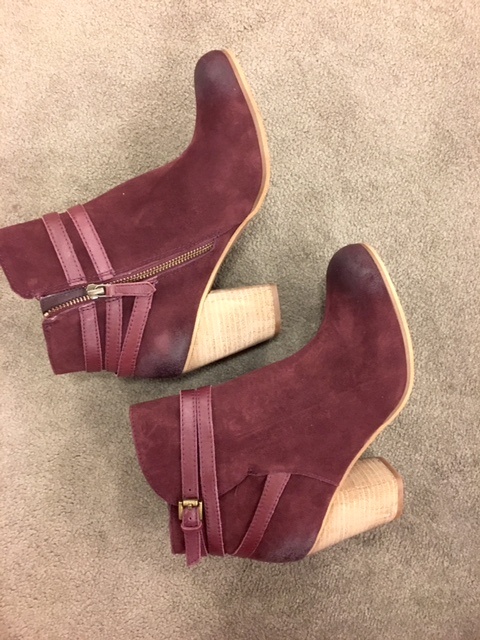 I love the color of these boots, but they didn't feel great on. I wanted to try a half size up but they didn't have them, so I'm probably going to order these online and try them on at home. They're such a gorgeous color! They're $79.90 now and will be $119.95 after the sale.

My sale all-star