The one question I get the most about Sprout is what breed he is. To be completely honest, I have no idea, so I always answer "a Texas Special". He was born in a rescue just outside of Houston, one of four (pretty different looking) pups. Of the four puppies, two were white and fluffy and two had straight, caramel-colored fur. Sprout was one of the little white fluffies, and he grew up to have hair that doesn't shed. I wish the other owners had kept in touch with the rescue like we have so I could see what the other three puppies look like today!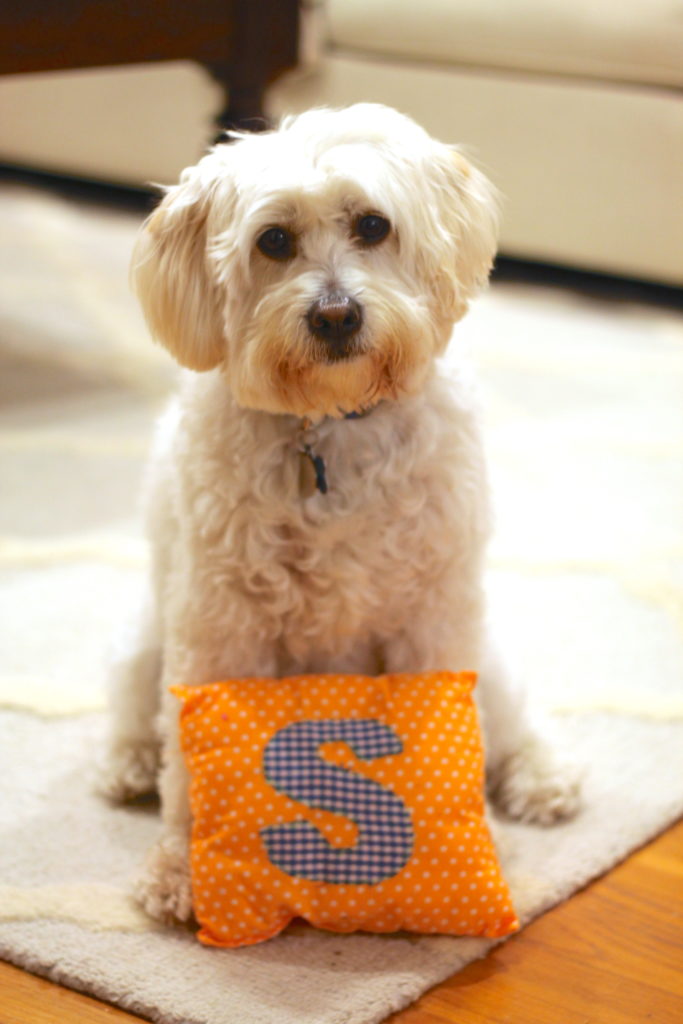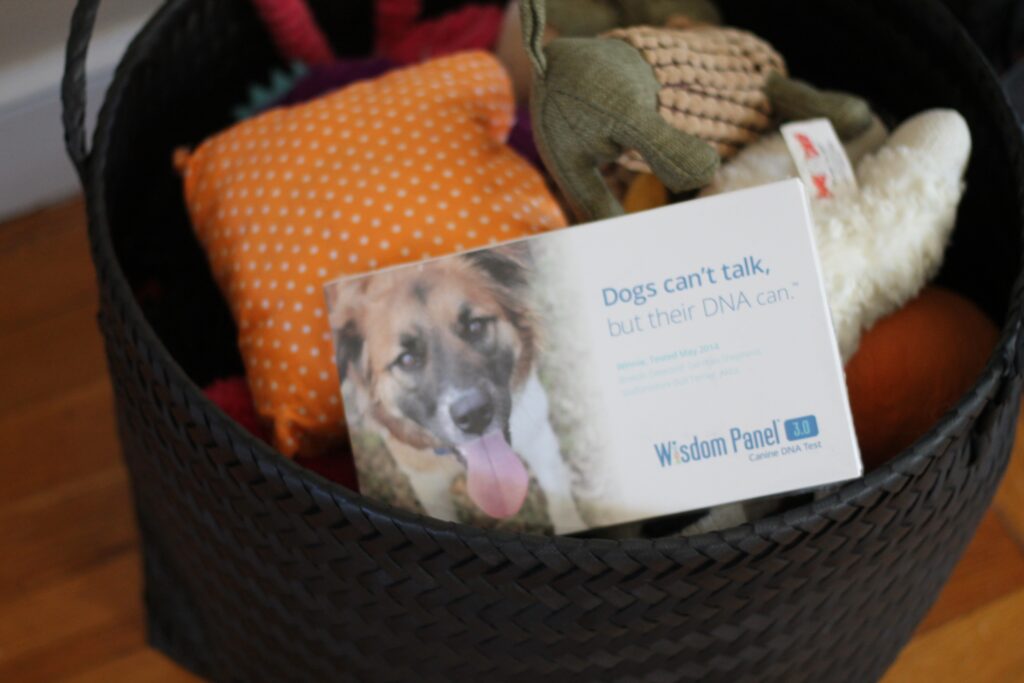 When Wisdom DNA asked if I'd be interested in finding out more about what's in Sprout's DNA, I was super excited. Sprout has been one of the easiest dogs to train, so I would love to know what's in his makeup for any future fluffies we may bring into the family. (If I could clone him, I totally would.) People are impressed when I tell them that Sprout is a certified therapy dog, probably thinking we spend hours daily training, but it's honestly mostly his easygoing personality that makes him such a great companion and visitor to hospitals and nursing homes.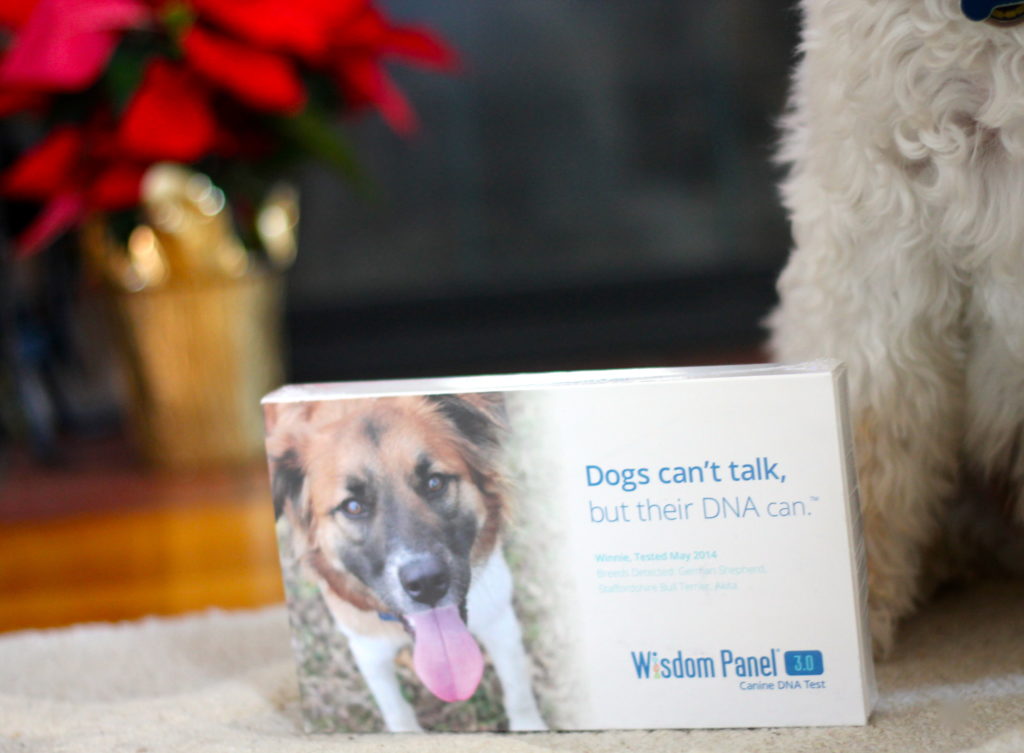 The new Wisdom Panel 3.0 covers 250 different breeds and screens for a genetic mutation (called MDR1, or Multi-Drug Resistance 1) that could catch the possibility of your dog having an adverse reaction to certain common drugs. You can get info from your dog's DNA if you have a purebred or mixed breed dog, and ancestry info goes back to the great-grandparent level. (I can't wait to see what's in Sprout's family history!) It's really easy to do at home and just requires that you swab the inside of your dog's cheek while your dog looks at you like you're a crazy person and send in the test to be processed. Then you can share the results with your vet, especially if anything shows up related to the MDR1-mutation. I can't wait to be able to rattle off the lineage of Sprout's great-grandparents, which will be one more feather to add to my #crazydoglady cap.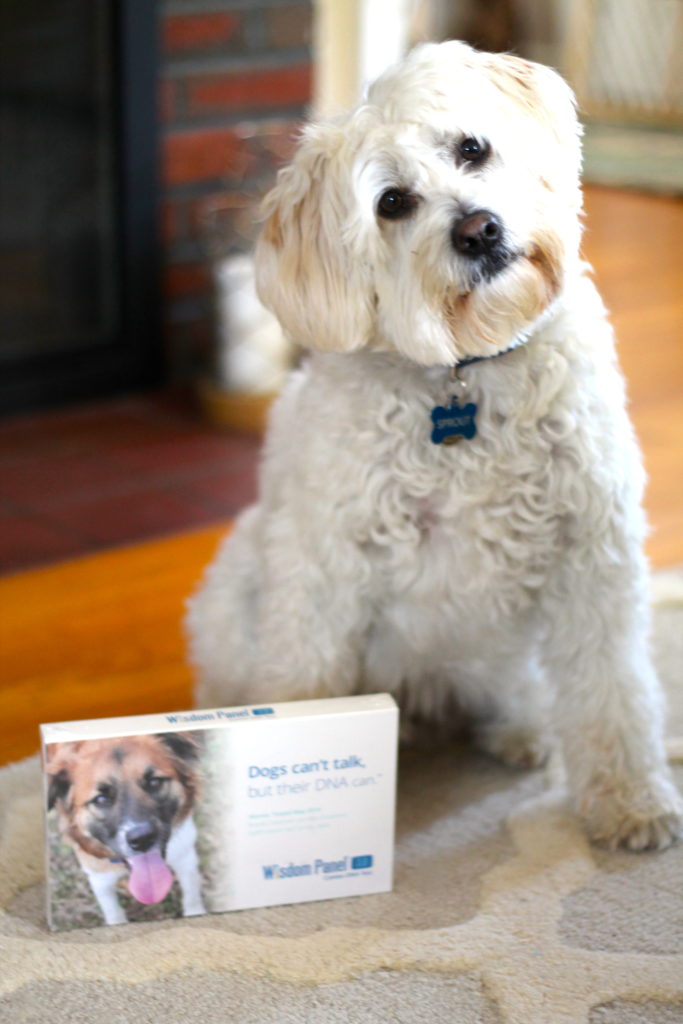 P.S. If you live in the Scottsdale, Arizona area and have ever wanted to look into a dog DNA test, check out the Holiday Pet Festival next weekend on December 5. They'll do the swabbing for you if you're at the event, or you can take home a kit at a discount of almost 50%. If you want to learn more about Wisdom DNA, check them out on Facebook, Twitter, and Instagram.
What do you think is going to show up in Sprout's DNA? I'm guessing Coton de Tulear, Jack Russell Terrier, and something with a curly piggy tail!
This post is sponsored by Mars Veterinary Wisdom Panel 3.0, but all opinions are my own.