We have lots of travel planned during our home renovation this summer. (I'm actually writing this from a different state, and we have 2 more trips on the horizon!)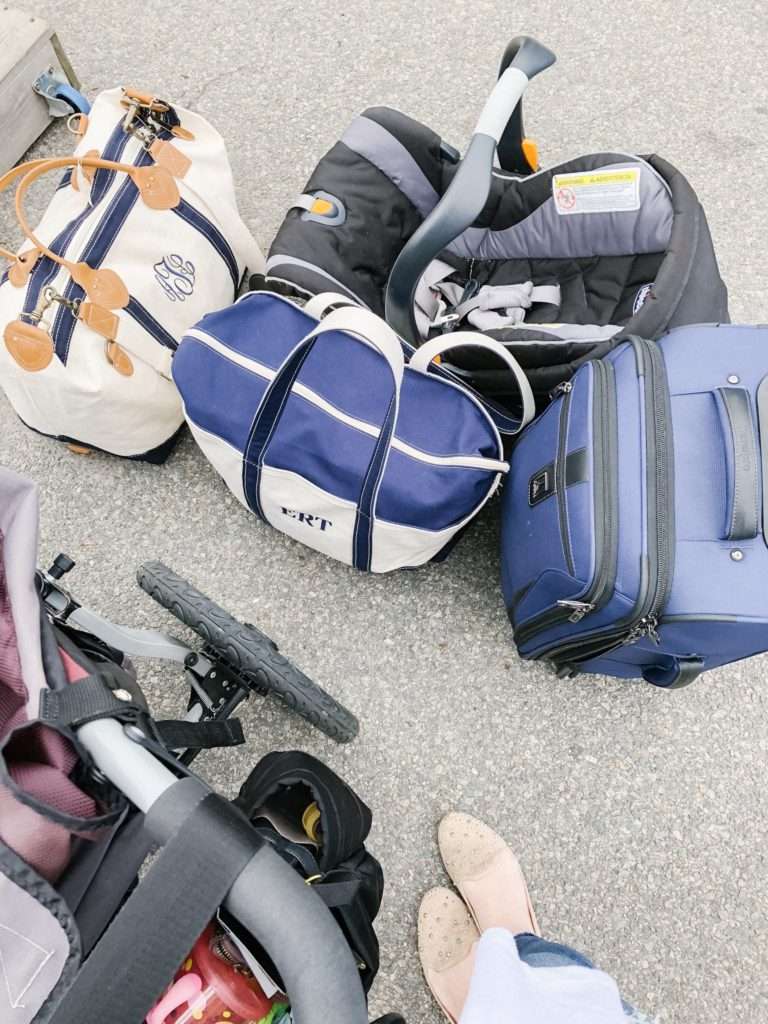 I asked some other bloggers what their must have travel items are, partially because I always feel like I'm forgetting something on a trip. But also, I wanted to compare notes on what I always have with us – and what I need to start bringing.
Must Have Travel Items (with Kids)
"Since having children, one of the essential travel items we use for every trip are packing cubes. Each family member has their own color-coded packing cubes. Having a few in different sizes for each person works well, with one for underwear, pajamas and swimwear, one for t-shirts and shorts/skirts and one for jumpers and jackets. Packing cubes are also great for combining similar items in your luggage. We pack all the raincoats together in one cube as we will all need them at the same time. They make packing, unpacking and re-packing a breeze." – Rachel from Adventure and Sunshine
"We've done our fair share of traveling over the past 4.5 years with our son. He has visited over 20 countries and there is one thing we never leave the house without: Snack and sippy cups. There is nothing closer to a solid meltdown without something to drink and a snack. You'd be surprised how many times pulling out a little snack has saved me! Whether it's a long line to get into an attraction, a steep hill to climb or the last 10 minutes of a guided tour, snacks have always bought me just a bit more time and saved me from a grumpy toddler." – Chelsea from Pack More Into Life
My Must Have: I wholeheartedly agree with packing cubes! But I also always bring this stroller with us. It's compact, folds up to go through security at the airport, and is easy to push wherever we are. For air travel, I always bring snacks!
Must Have Travel Items (With or Without Kids)
"One thing we absolutely cannot travel without is our GoPro camera. A GoPro is the perfect travel camera because you can snap photos or take video on the go. And its waterproof! How many times have you been in the water and wished you could snap some footage? This camera is also very durable, so it can hold up no matter what adventure you bring it on. It also has a wide angle, so its perfect for fitting in the whole family in one shot. If you take your GoPro along, you'll be able to enjoy your memories long after the vacation is over. " – Sara from OurKindofCrazy
"This spray is pretty much magic and I don't leave home without it. Once you spray and smooth out your clothes, put them on a hanger, spray them again, and leave them hanging in a bathroom. The steam from showers literally causes the wrinkles to fall out." – Jaemye from Time Zone Travelers
"When you are on the road or you are hiking somewhere, keeping hand sanitizer nearby is an absolute must." – Radhika from Nomllers
"It's definitely no fun sauntering through the airport with your luggage only to find you are over the allowable baggage weight. After paying a really hefty baggage fee, I decided to invest a few dollars in a digital luggage scale. This digital scale has become the one item that I always travel with." – Charmaine from Jamaica Travel Saver
"While we always try and travel as light as possible, there are definitely a few things we never travel without. One of the most important is a portable phone charger. We use our phones from everything from plane and train tickets, hotel and Airbnb reservations, to maps. Needless to say, we'd be lost without them, so it's crucial that we have something to keep us fully charged. I like using the myCharge brand as they have iPhone and Micro USB cords built in and can charge 3 phones fully." – Vanessa from Wanderlust Crew
"If it's worth taking the DSLR out with me as I travel, it's worth having an extra camera battery and memory card in the bag, too. For the most part, these items live in the Lowepro camera bag I carry with me. Memory cards are a relatively cheap way of backing up photos until they're transferred to an external drive or cloud backup plan." – Chris from Worthy Go
My Must Have: No matter where I'm going or who I'm traveling with, I always bring a good book! I may never get to read it, but I always have it for my trip. I could be lounging on the beach or just trying to fall asleep, and a good book is the best thing for either situation!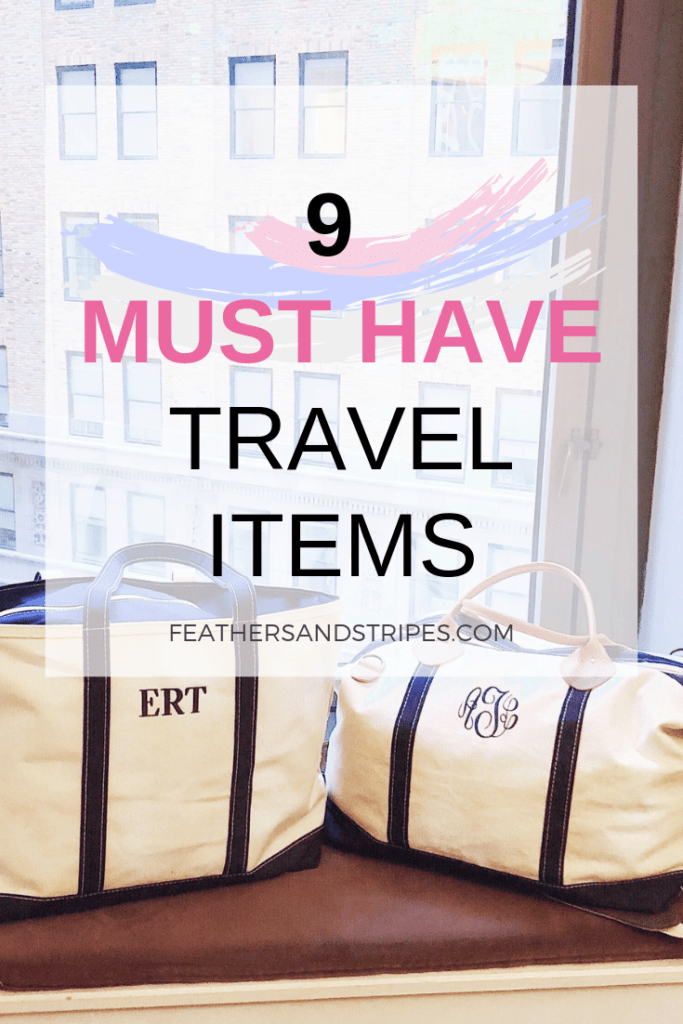 What's the number one thing you always bring when you're traveling?