While food photography isn't my forte, I just had to share what I made for dinner recently!
I was planning to make stuffed peppers one night and decided to have a little fun with them. I chose orange peppers instead of the red I normally go with, and I "carved" a little face into each. They were a huge hit with my toddler! (Though she deemed hers "too cute to eat"…)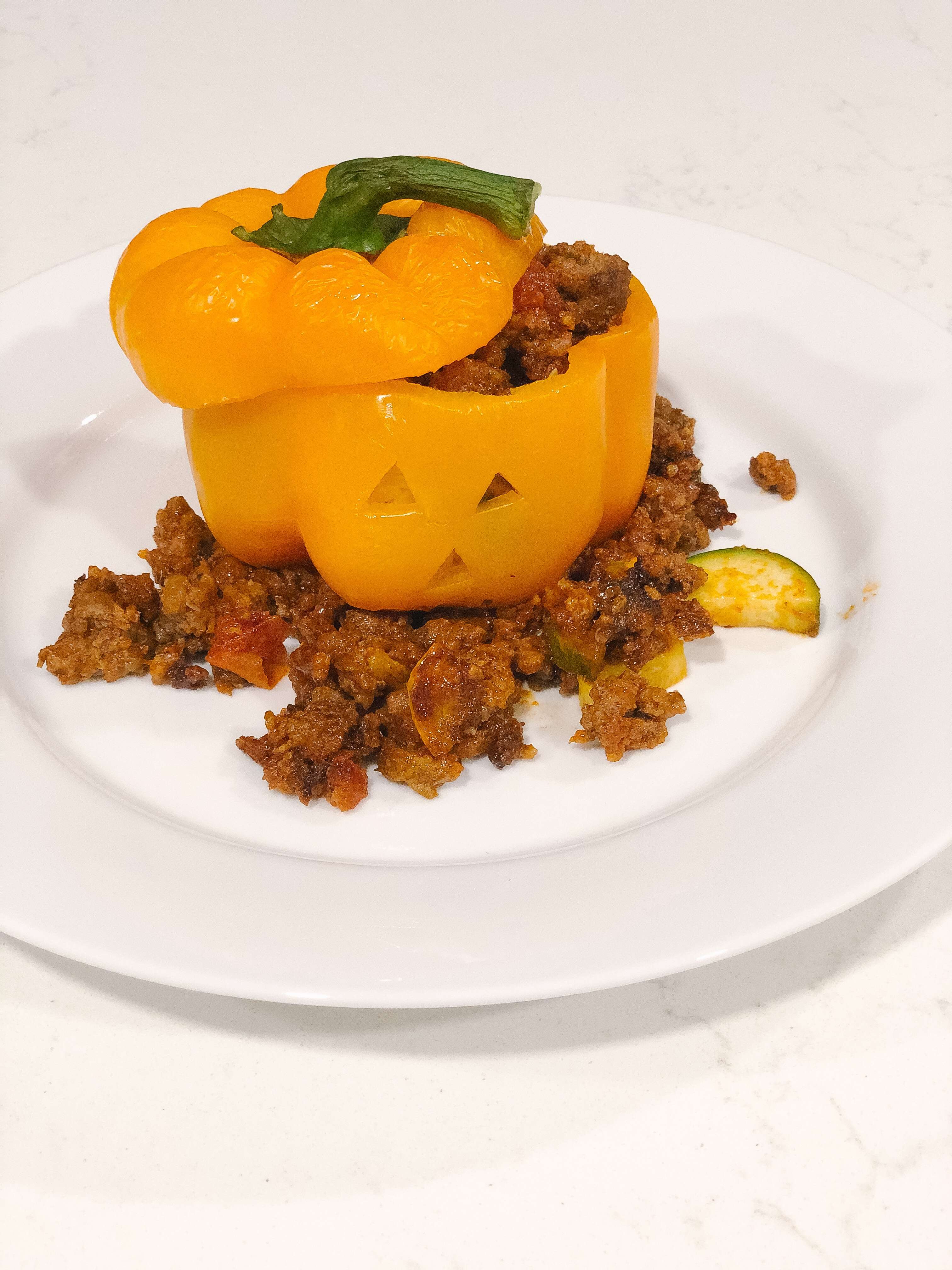 What I put in them:
hamburger (1 lb)
1 zucchini, sliced
1 summer squash, sliced
Pasta sauce (1 cup)
2 cups jasmine rice
First I cooked the hamburger, adding in the pasta sauce when it was fully cooked. Then I put the zucchini and summer squash into the same pan, cooking until I could easily pierce the squash with a fork. At the same time I cooked the rice in a separate pan.
Cooking the peppers:
Cut the top of the pepper like you would carve a pumpkin, removing the seeds. "Carve" the eyes and nose in with a sharp knife. Place peppers open-side down in a pan with a rim (I used the same pan I use for brownies), and add enough water to cover the bottom of the pan. Cook until you can pierce with a fork, about 12 minutes.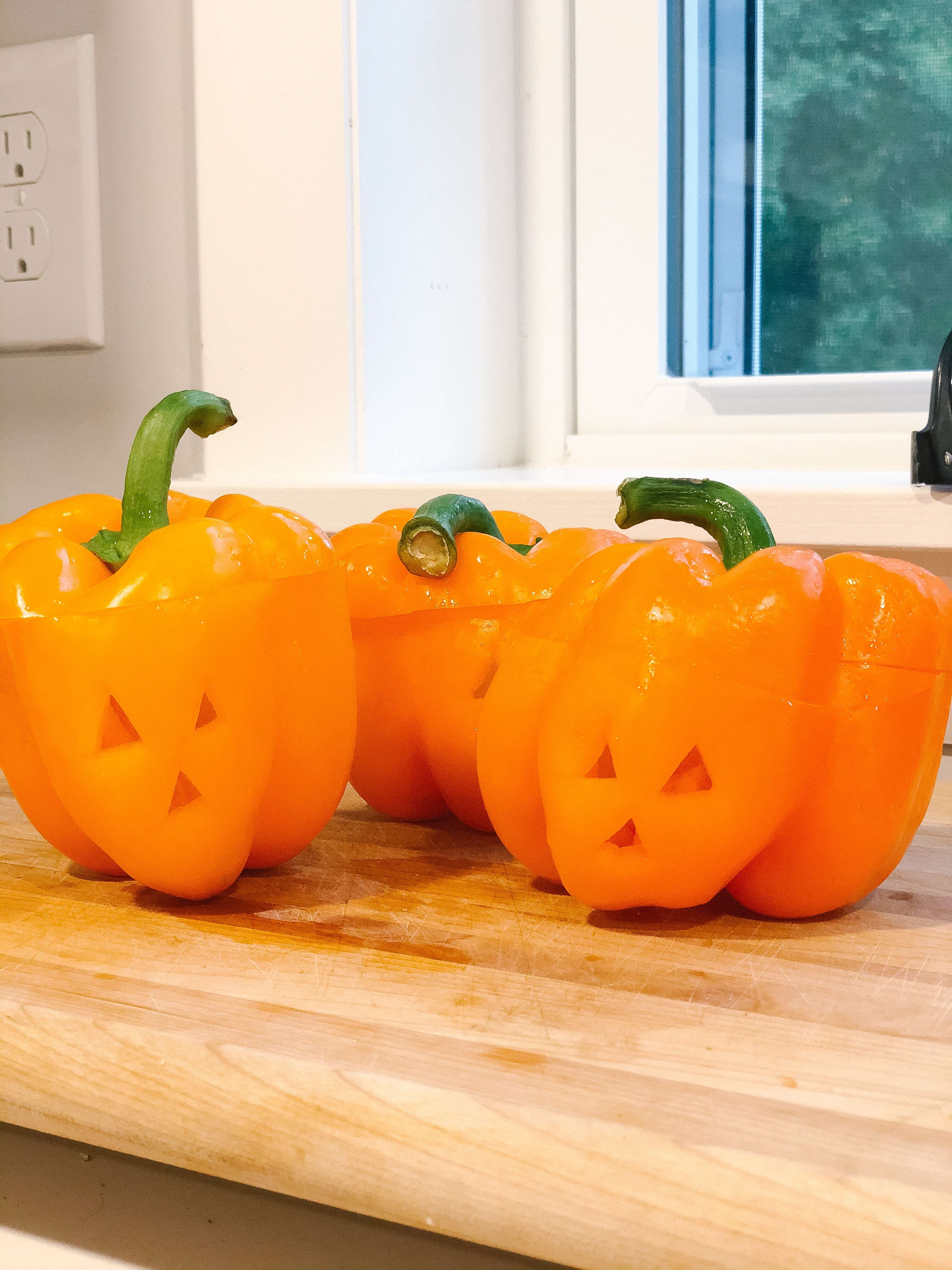 Then remove the peppers from the oven, stuff with rice and hamburger, and serve!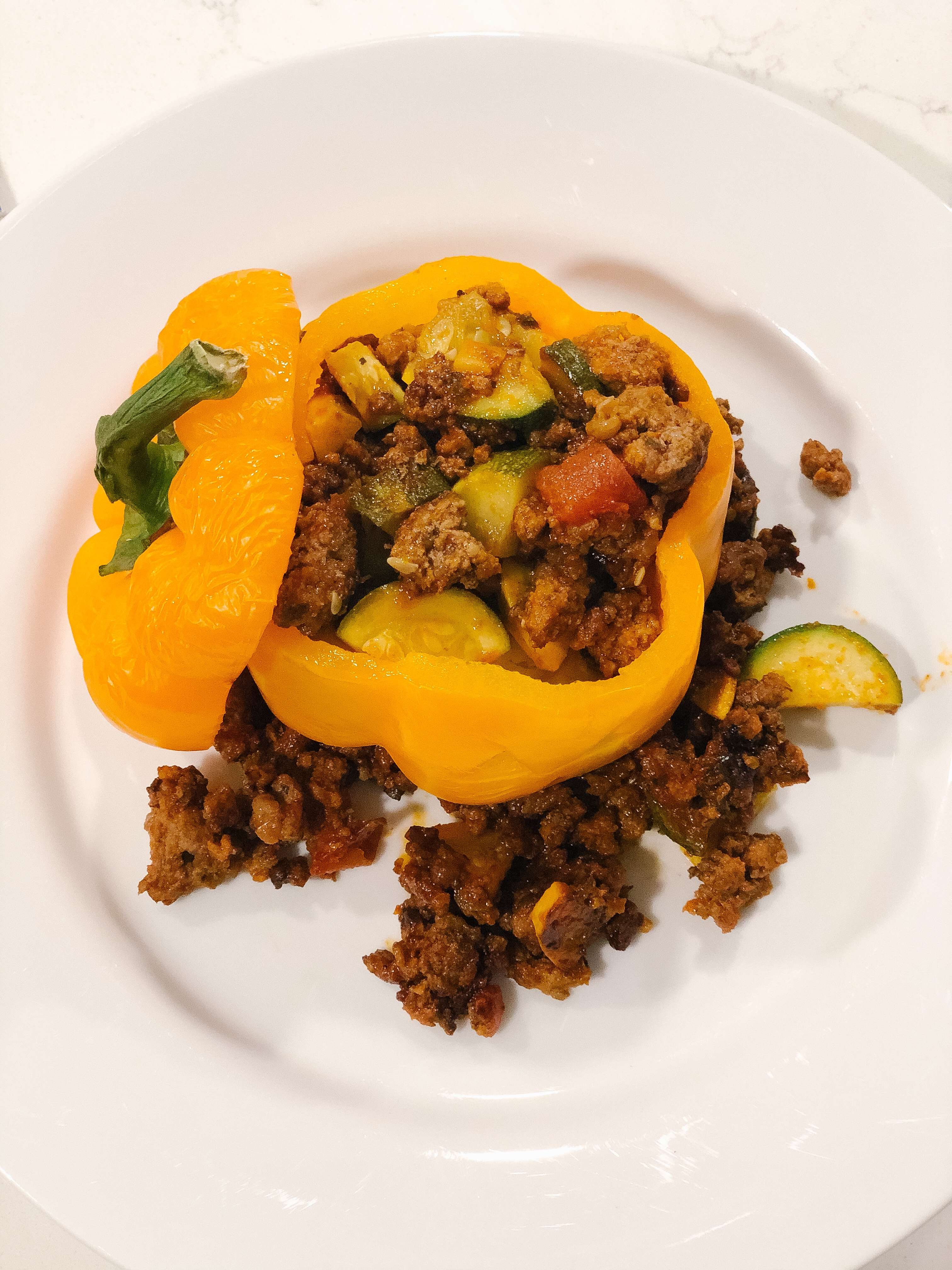 They're such a fun dinner for this time of year!