There's something about heading into the spring season that makes me want to get rid of everything gray and go straight toward spring clothes in white, pink, and other pastel colors!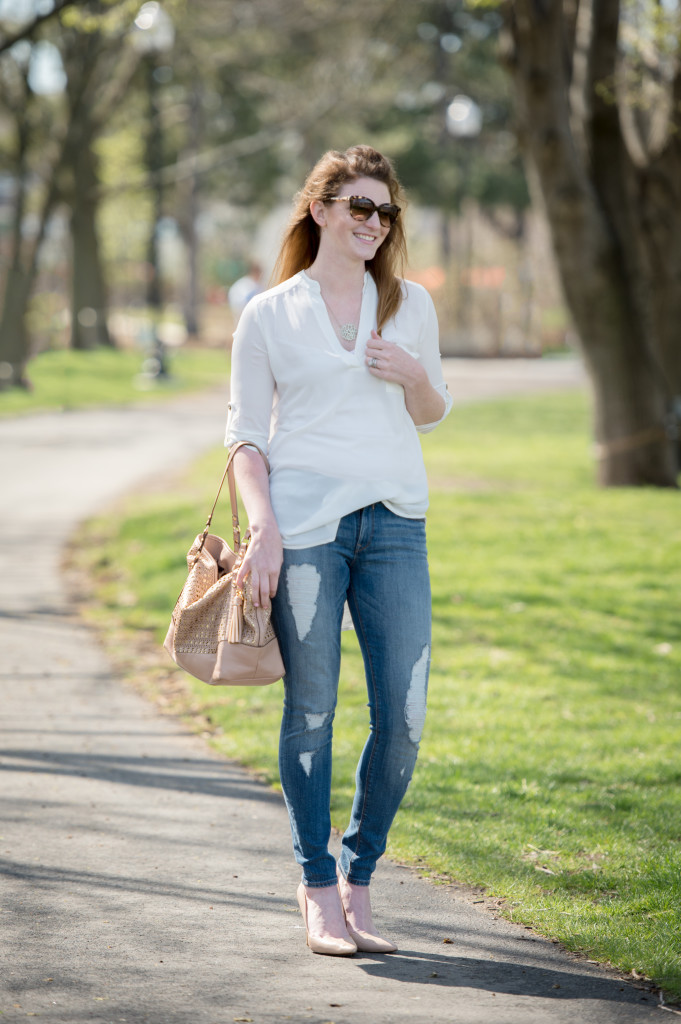 photo from original post
…but you've gotta keep those stripes in your closet! Today's post is all about springtime steals, and I've rounded up a bunch of clothing items all under $50. (Okay, there's one dress that is $56, but it's so pretty I had to include it!) This white tunic continues to be one of my favorite tops, and I own it in 4 different colors. (My most worn are white and black.) One trend I've been adding to my closet since last spring? Easy kimono tops. They can add a pop of color and are so easy to throw on over a tank and jeans. What spring trends are you filling your closet with this year?