Sorry I've been a little MIA this week! I typically try to post at least twice a week, but after getting all of my gift guide posts up in record time, I thought I'd take a little break. And it felt like this week was super busy for everyone.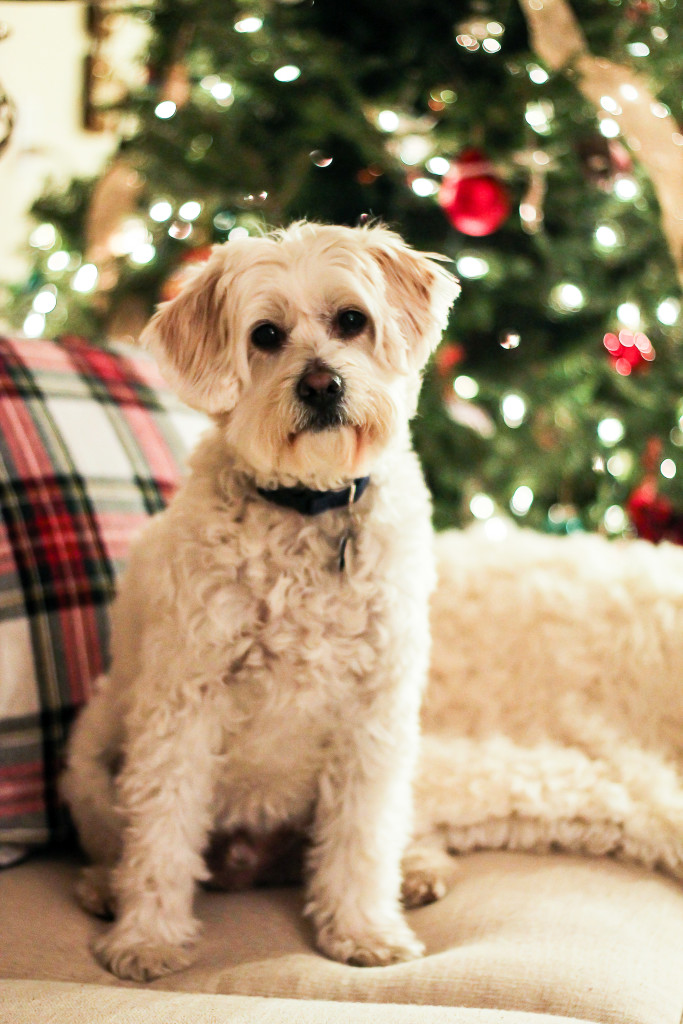 Today I've rounded up some links you might find useful this weekend, whether you're heading out to a bunch of parties like we are (or hosting one yourself). And I've also included a festive picture of Sprout because, well, duh. I'm a little obsessed with the tartan pillow covers I purchased this year. (They're sold out, but these are similar from Etsy!) I originally was going to buy new pillows, but then I went into the "seasonal" closet and realized that I need to cool it on buying more throw pillows. When I found the pillow covers online, I thought that would make so much more sense – save on storage space, you know? While we live in a house, it's not huge and we run out of storage space really fast. For just the three of us (me, T, and Sprout!) we have a lot of stuff. [Remind me, I need to Marie Kondo some things in the new year! Does anyone else use her name as a verb? haha!]
Enough of me, let's get this going:
What people searched Google in 2016. What's a GOLO diet?
These snowman pops would be adorable for Christmas breakfast if you have kids! Or try this gingerbread loaf.
Still shopping? I have a bunch of gift guides you can find here.
These are my favorite traditions for this time of year. Are you starting any new traditions?
Cookie recipes! Baking for people like our dog walker is on my Saturday to do list this weekend. Plus, we have a couple of holiday parties to attend, so I'll definitely bring some cookies along (rather than eat them all myself…).
Hosting a holiday party?
This cocktail sounds super simple and delish. These donut stackers are so cute (and easy to put together!). This cake is so simple but so pretty. And you should definitely think about a hot chocolate bar!
Enjoy the weekend, friends!