This post has been compensated by Collective Bias, Inc. and its advertiser. All opinions are mine alone. #BestPawForward #CollectiveBias
Ever since getting Sprout I've tried to make a point of doing activities that keep him (and his mind!) busy.
After all, they say a tired dog is a happy dog.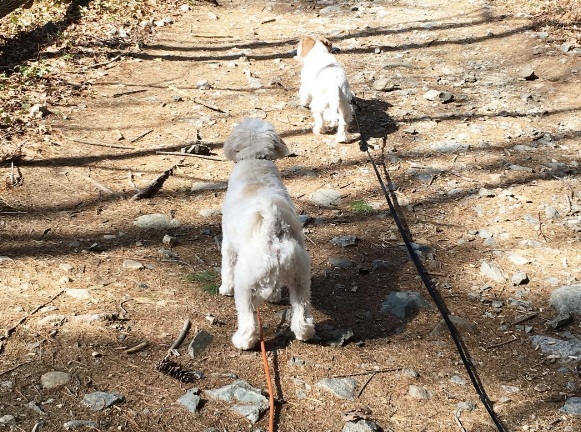 We have a pretty good routine with Sprout that we started when he was young. (We got him from a rescue at 4 months!)
Every day starts with a neighborhood walk or a romp in the yard, no matter how much he resists. If you follow me on Snapchat, you probably have seen that he's kind of a couch potato. You can also see on his Instagram (yes, I said his) which I have considered changing to wheresproutsleeps.
In the middle of the day he has another walk, which is usually used to check out what the other neighborhood dogs have peed on or to chase squirrels. Or to bark at cats. All really important tasks!
Any time we leave the house we play a game with Sprout that is really good for him mentally. We'll make him sit in the kitchen on "his" mat, and we'll walk somewhere in the house and hide a treat.
This obviously took a little bit of practice to get him to do a sit-stay for so long, but he loves it! When we are just about to close the door, we say GO and he takes off. It's like a puzzle trying to figure out where we went with the prize! I learned recently that he does well with this because it's technically "nose work" – something that police dogs are trained in that helps them track a missing person.
Sprout's favorite days are the days I leave a special treat that takes longer to eat, like a Purina DentaLife chew.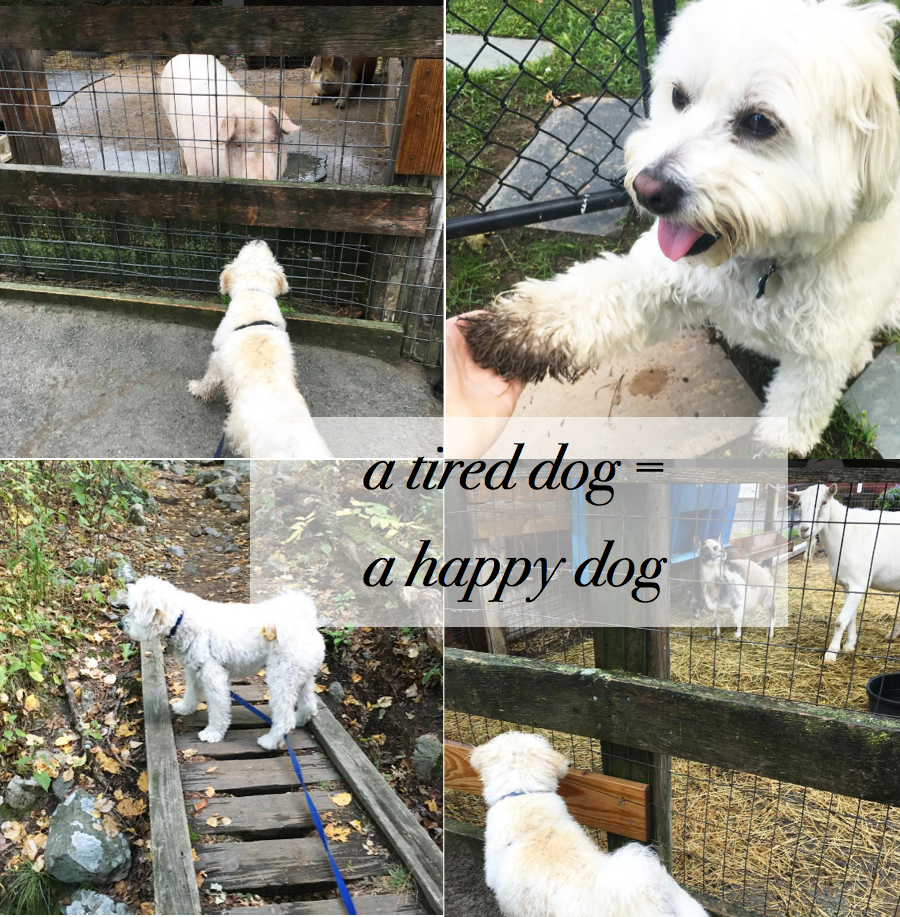 T and I make a point to take a longer walk with Sprout in the evening, which is actually one of my favorite times of the day. It's such a nice chance for us to all unwind and get some exercise. On the weekends and at least once during the week, too, we get out to a local park or recreation area to do some hiking or a longer walk or jog. And then at least once a week we see family, so that is a built-in doggie playdate because #dogpeople. Sprout absolutely loves hanging out with his cousins.
It's so important to make sure that your dog is getting exercise, and walking the same old neighborhood route day after day just won't cut it. Having a dog is the best excuse to get some fresh air and explore, so take advantage and go do something cool, like find a local state park!
So let's recap…
How to keep your dog busy (because a tired dog = a happy dog!):
Start each day with a walk through the neighborhood
End each evening with a walk (use a different route!)
Visitors to the house are great for socialization (a mid-day dog walker counts!)
Doggie playdates for a ton of exercise
Find a local park or rec area for hiking or longer walks on the weekends
Puzzle toys
Fun games you make up yourself that are routed in obedience training
Treats that require more chewing than just one bite
(Obviously, all dogs are different and need different levels of exercise and nutrition. If you're not sure how much exercise or what kind of food and treats your dog should be getting, consult your veterinarian.)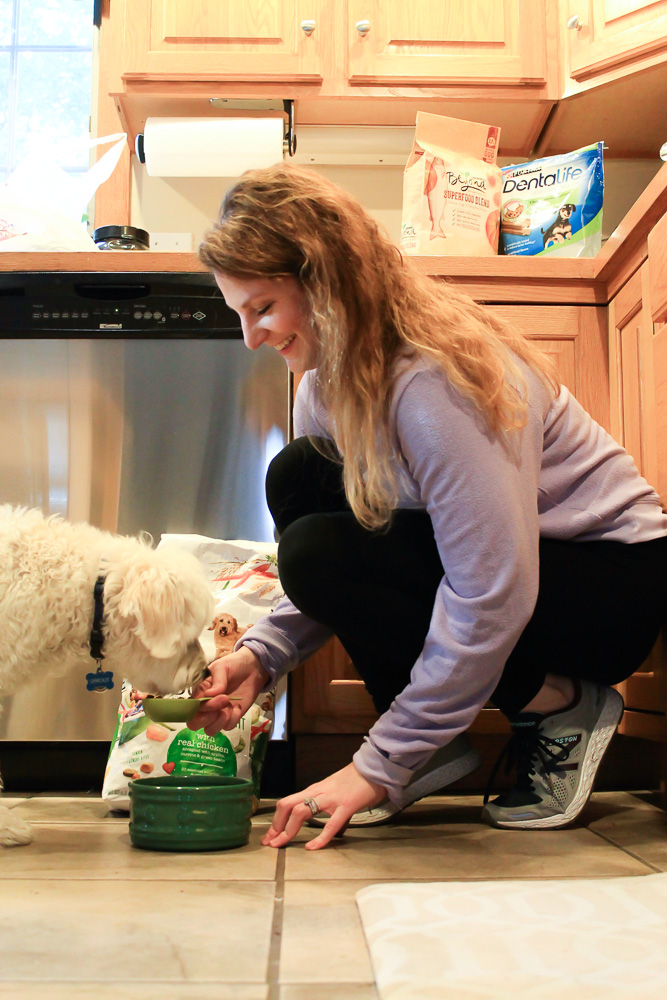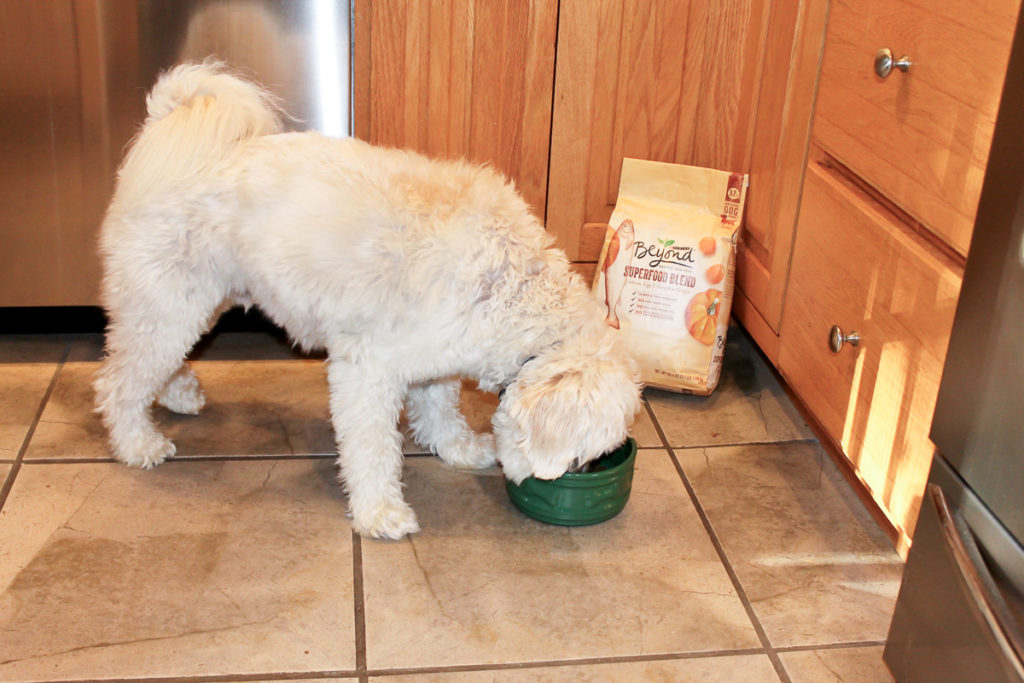 When we're out getting so much exercise during the week, convenience becomes key. Purina sells its products in Stop & Shop, which means you can condense shopping trips and pick up what your pet needs when you're at the grocery store for your family. On a recent trip I grabbed a bag of Beyond Natural Dry Dog Food, Purina Beneful Healthy Weight, and Purina DentaLife, which are basically like toothbrushes for dogs.
(Dental health is so important for pets, too. It's not something you probably automatically think of, but we had a nightmare of a time with Sprout having to have a dental surgery last year – I'm now a little nutty about taking care of his teeth!)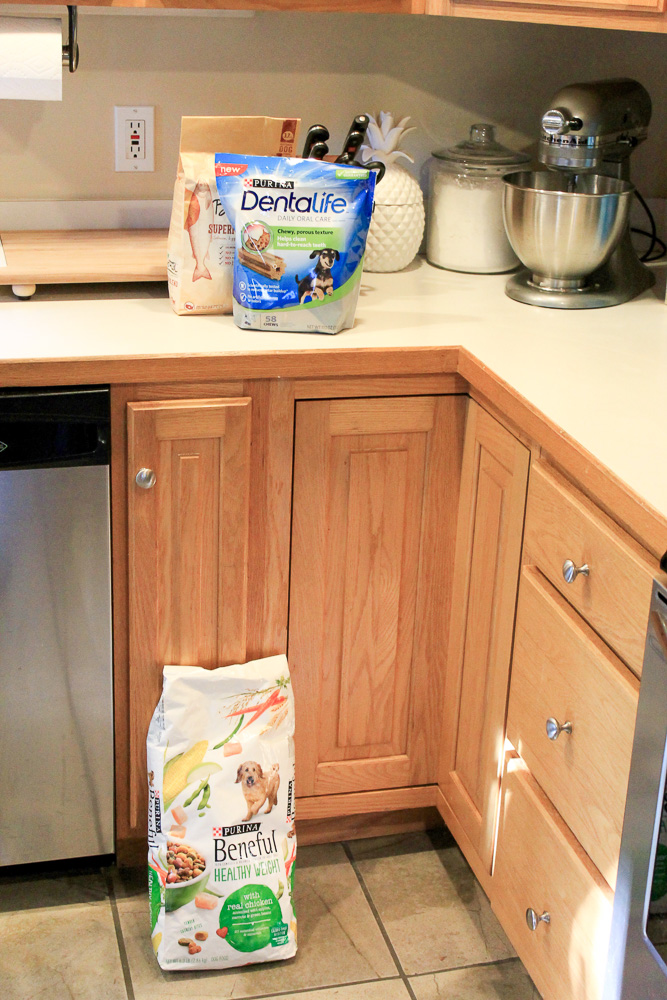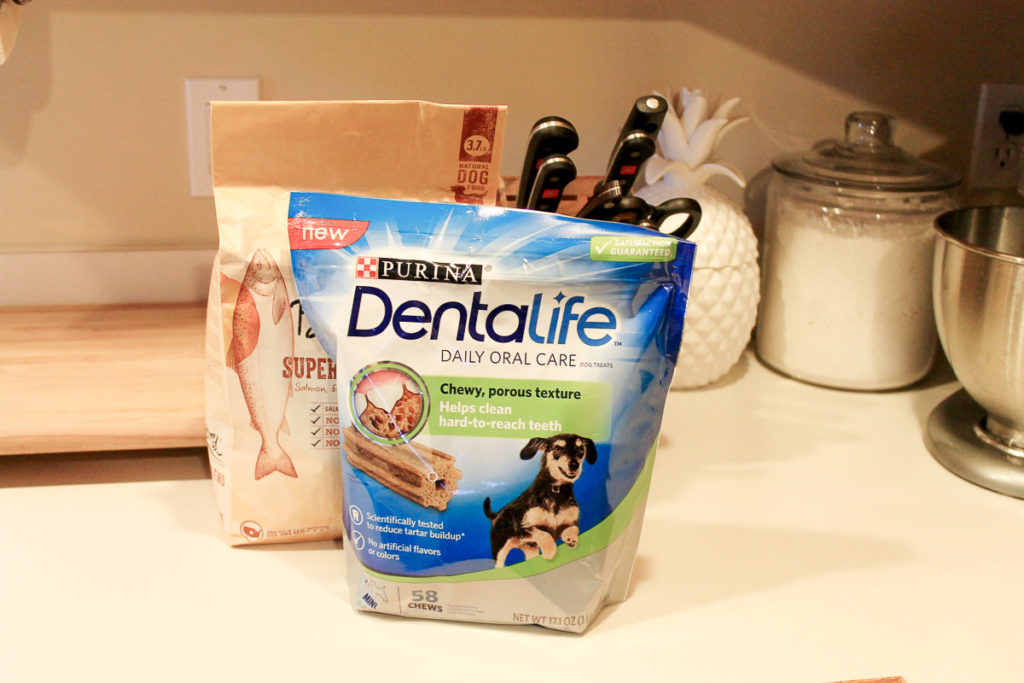 I'm super picky about what I feed Sprout, so I'm glad to see that Purina Beyond doesn't include poultry by-product as an ingredient. (What is that, anyway?) And I'm just as picky when I pick up items to bring to the local animal shelter. I purchased a bag of Purina Beneful Healthy Weight to bring with me on my next volunteer day, which I'm sure the dogs will love! I didn't realize that Stop & Shop also carries pet toys, and I had to stop myself before I had a cart full of chew bones.
What do you do to keep your dog healthy and happy? Do you get a lot of outdoor time like we do, with puzzles and obedience games indoors? Or do you have another way to keep your dog entertained?
P.S. Print out your own coupon for Purina DentaLife. Here's where I found all of the mentioned products in my local Stop & Shop (in the Pets aisle):
Thank you to Collective Bias, Inc. and its advertiser for sponsoring this post. As always, all opinions are mine alone. #BestPawForward #CollectiveBias