Boston is a very laid back city, where jeans and a t-shirt can go pretty much anywhere. Casual style is the name of the game here.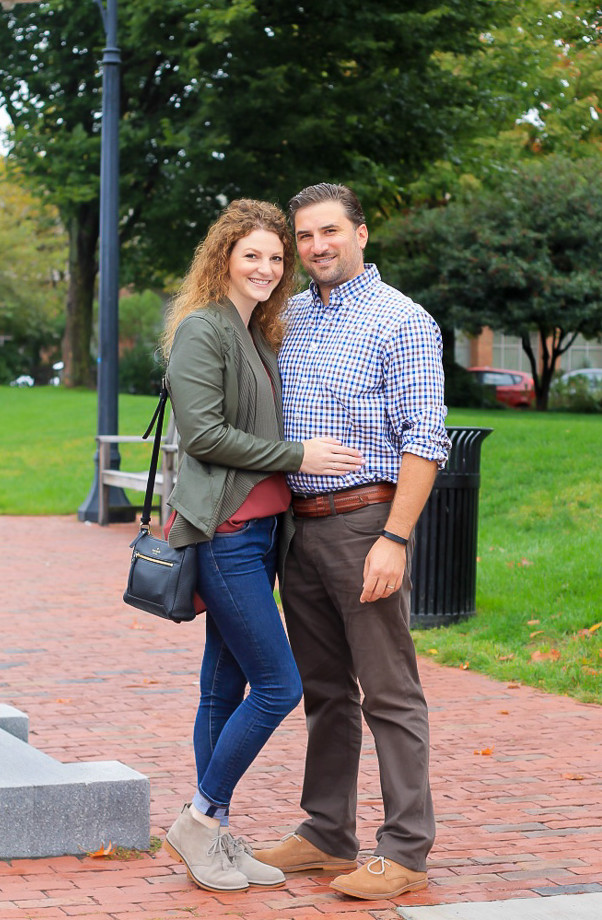 I'd call my style "trendy casual" because I typically mix pieces that are super comfortable, like skinny jeans, with pieces that are a little trendier, like an olive green bomber jacket. And you can definitely call T's style "dressy casual" – if he's not in running gear, he's in a button down.
As a couple there's one word that fits in our style vocab very well: casual.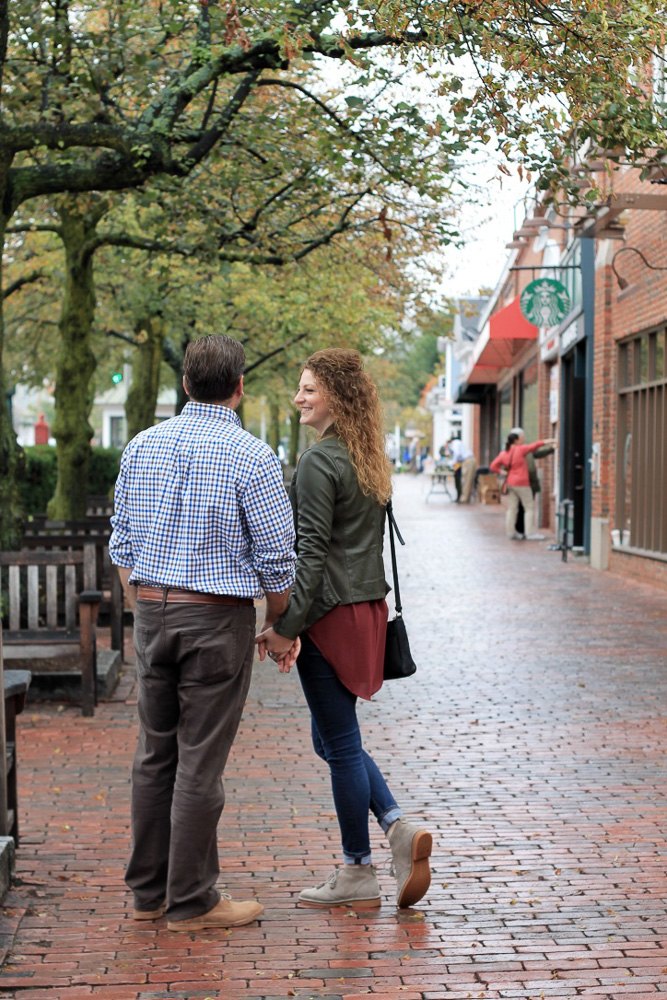 I attended a blogger brunch with Hush Puppies last week, and it was so fun to see the fall styles in person. The brand's slogan is "We invented casual" – making it a brand that Bostonians are very well aware of!
Did anyone else wear Hush Puppies as a kid?
From the Cyra Catelyn bootie, which I'm wearing here, to the Ideal Nellie boot, there are a ton of new styles you should definitely check out!
T has the Desert II boots, which actually look very similar to a pair of boots I bought him last winter that were at least double the price of these.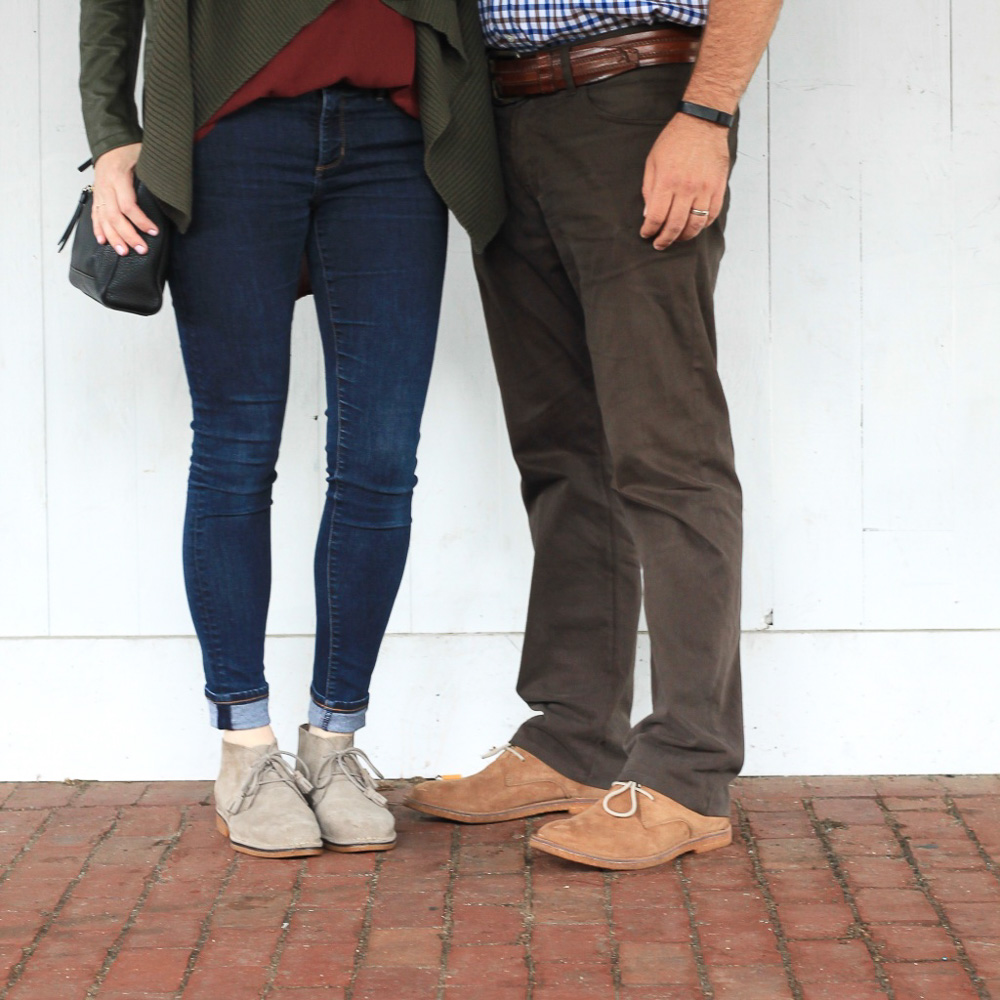 Both of our boots are made of suede that has a Worry-Free Suede® Protective coating. It resists scuffs, stains, and water. (I actually wore my booties out when it was raining a little bit, and the water rolled right off!) That's a bonus for anyone who lives in Boston, where we have 9 out of 12 months of "weather" – snow, rain, sleet… you name it.
I know New Englanders complain about the weather a lot throughout the year, but it's hard to leave here when the change in seasons is so pronounced (hello, leaf peeping season). I actually don't know if I could live anywhere else, because I think I'd miss having all 4 seasons!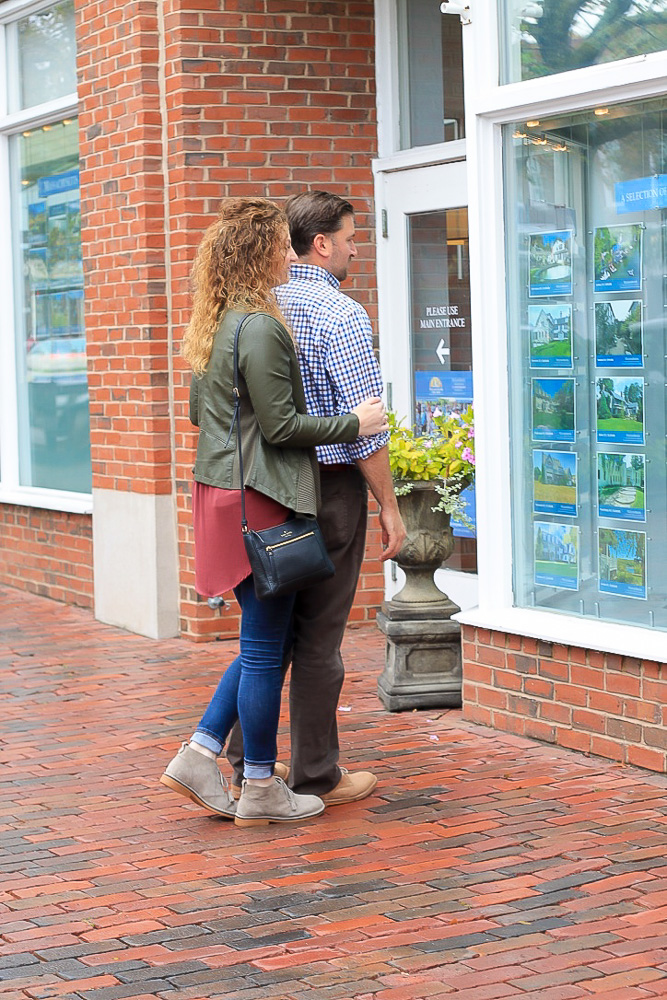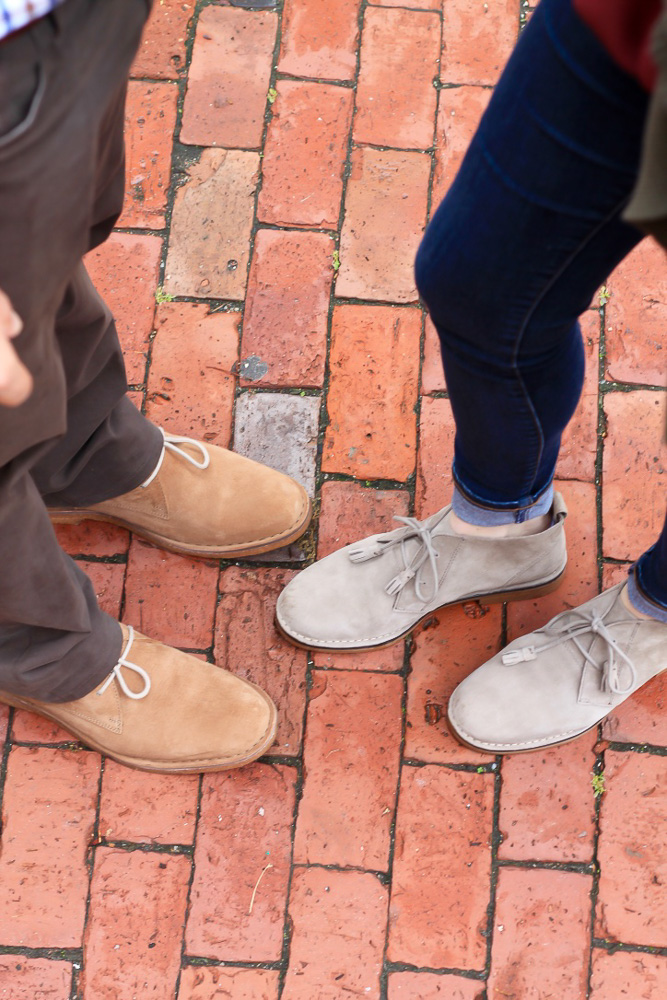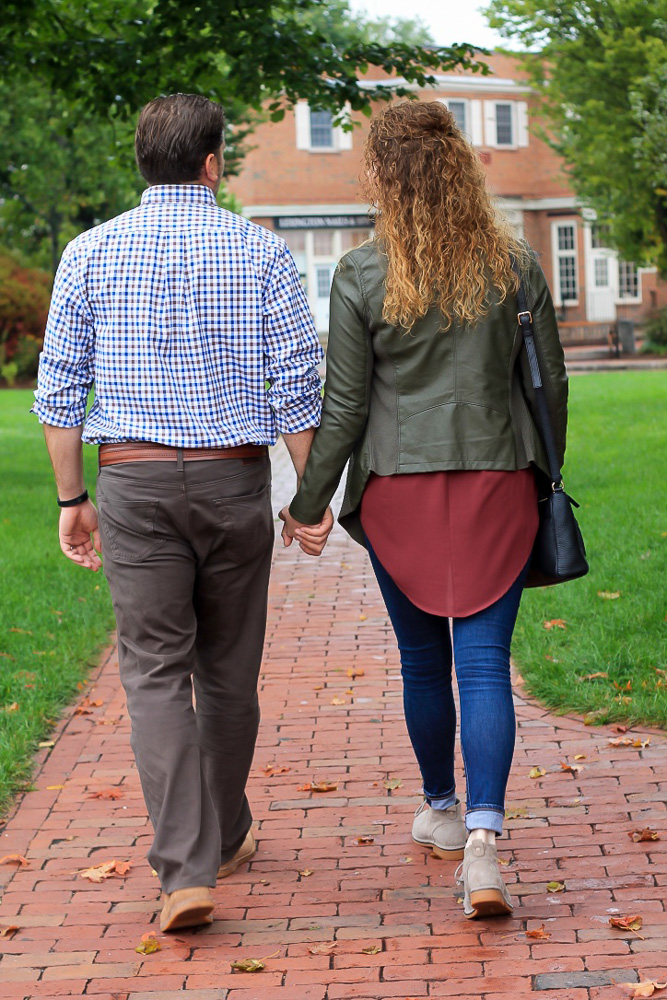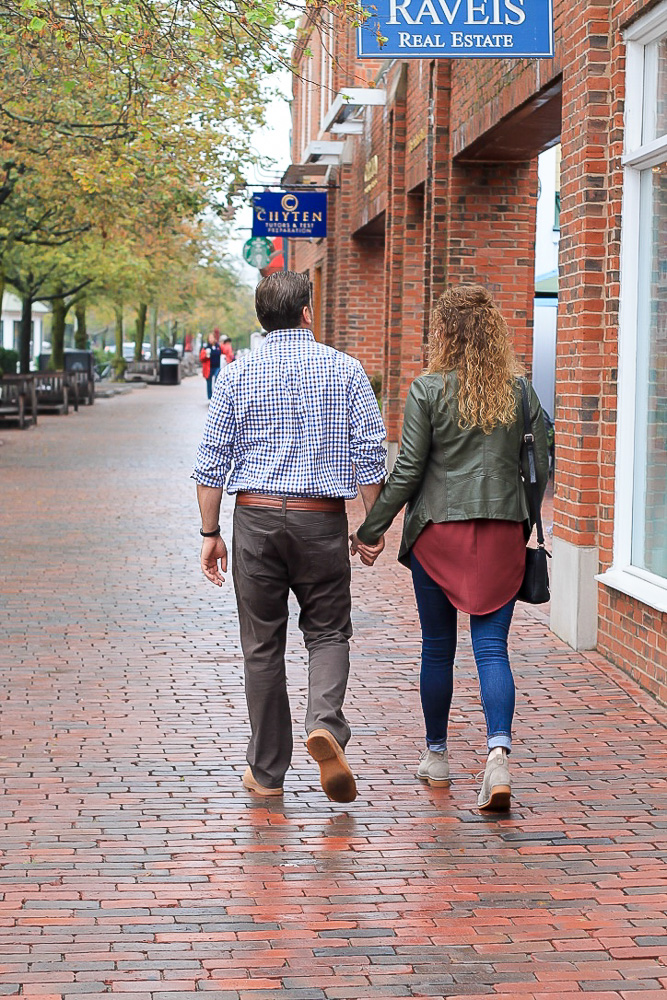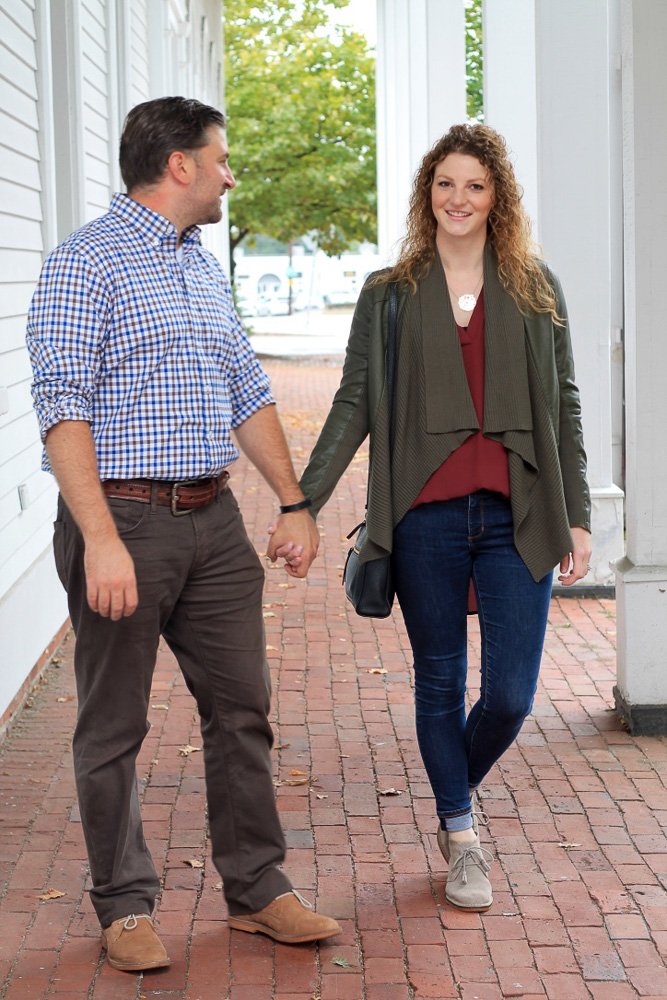 His boots: Desert II (c/o) // My boots: Cyra Catelyn in Taupe Suede (c/o)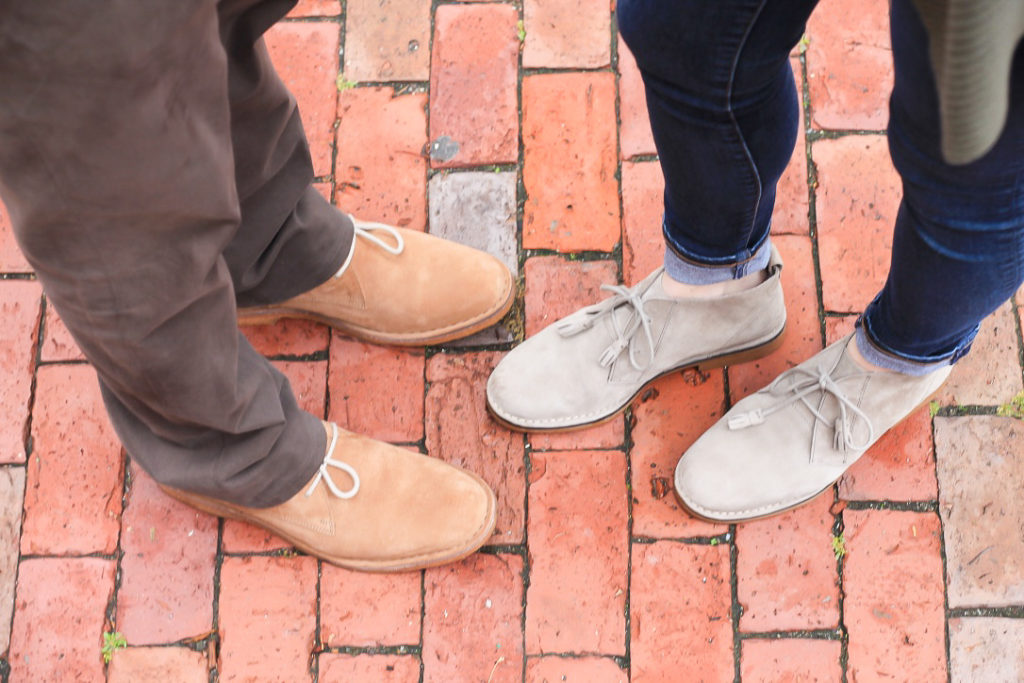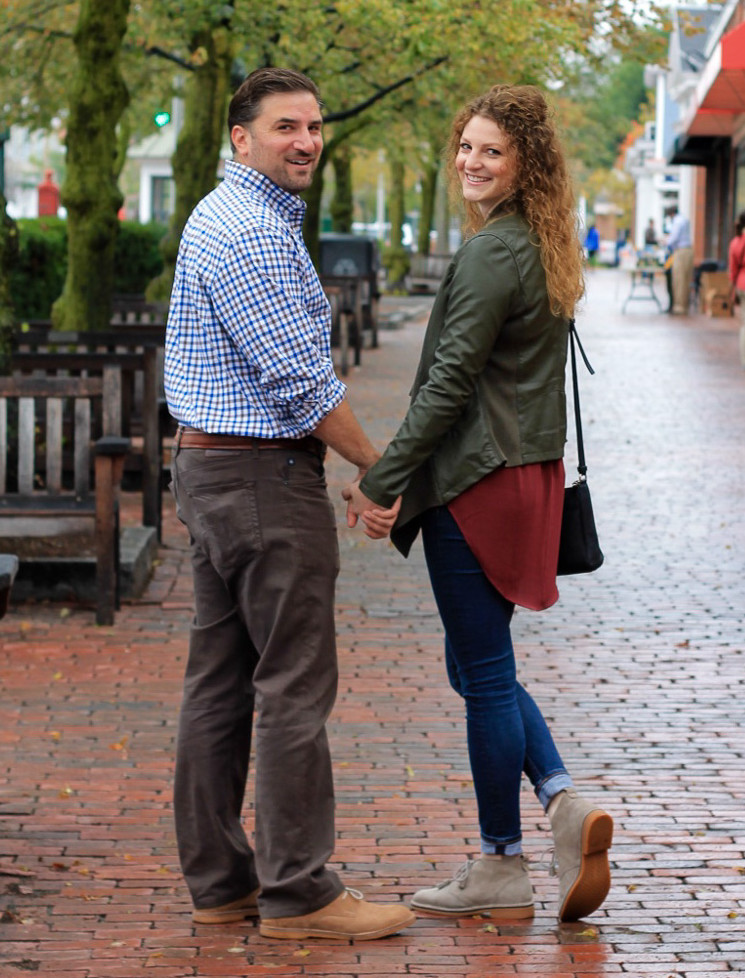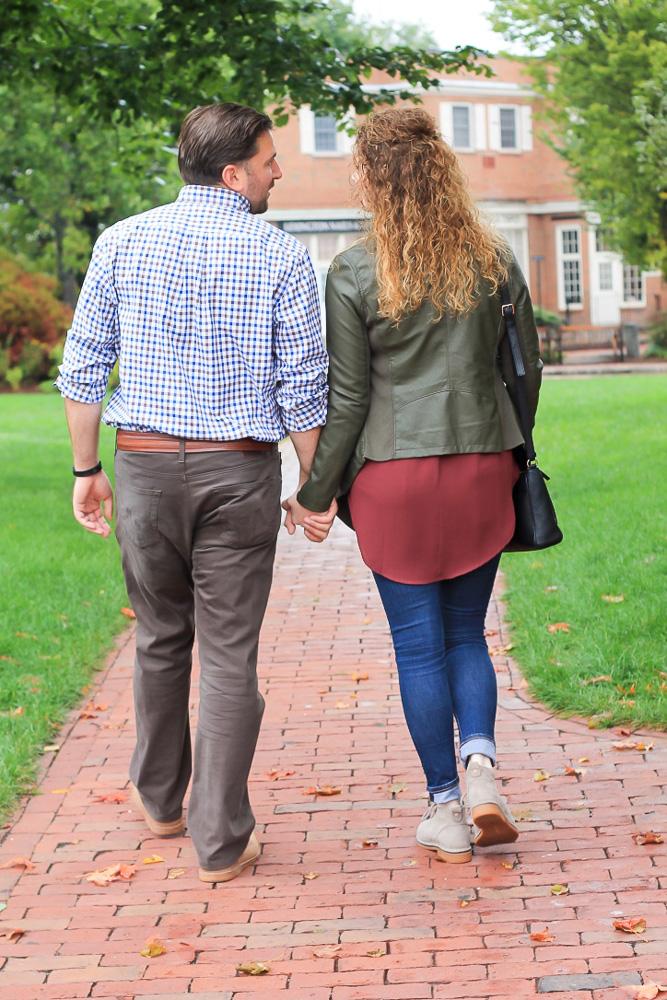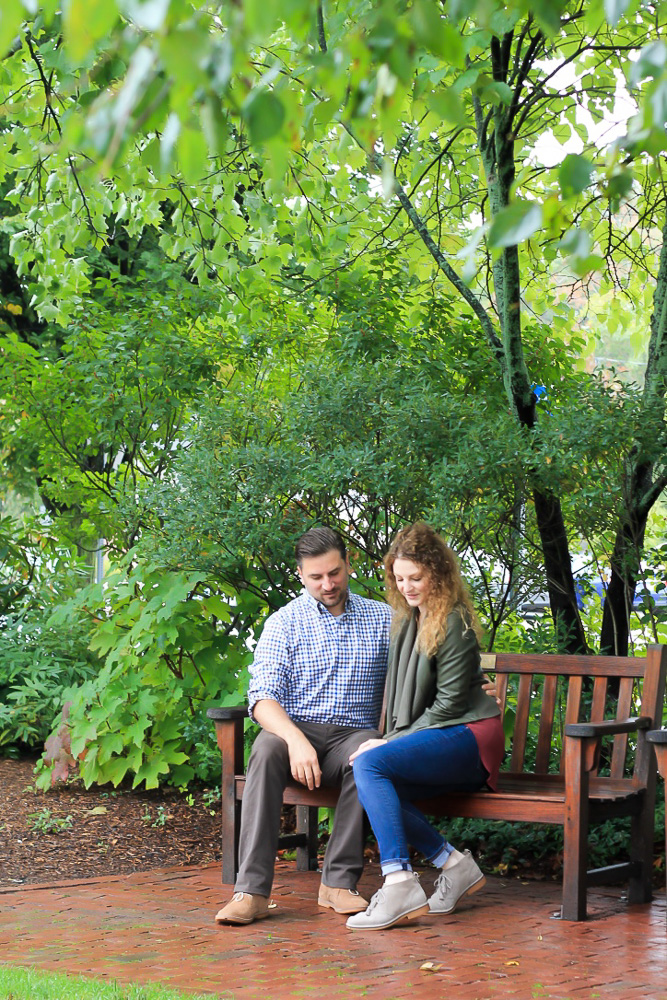 #whatsyourcasual ?
Hush Puppies is giving away a pair of shoes of your choice to one lucky reader! To enter, use the Rafflecopter widget below.
a Rafflecopter giveaway
Enter until 10/9/16 at 12am EST. Winner will be contacted by email and winner's first name and last initial will be posted on Instagram and/or Twitter.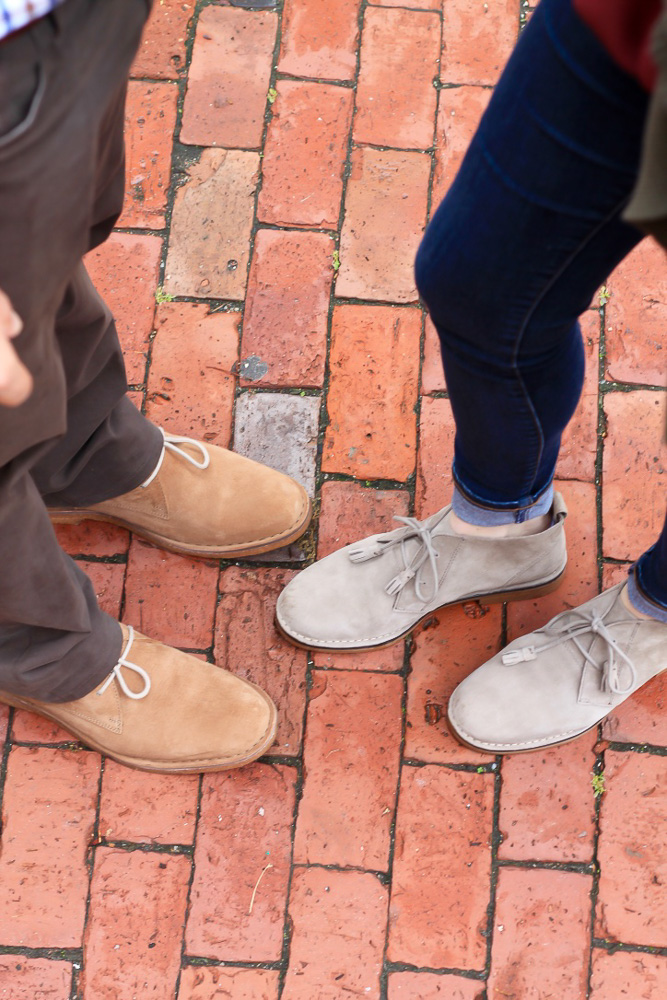 Thank you to Hush Puppies for sponsoring this post!