I love a gel manicure for vacations, weddings, and as a general pick-me-up. I haven't been to a nail salon in months, so when I stumbled on a
gel manicure kit
that was only $26, I thought WHY NOT!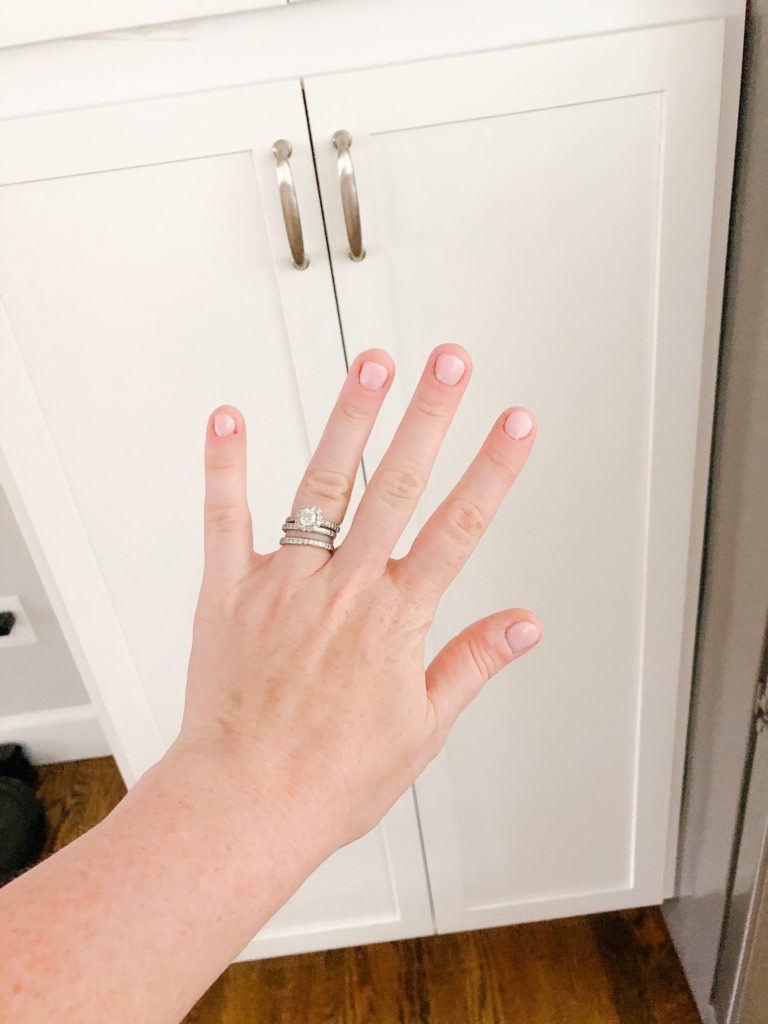 The overall huge pros of doing at-home gel manicures? The cost savings, for one (my salon usually charges $48 plus tip), as well as the fact that you can do it whenever! I tried this for the first time at 10:30pm one night. With no dry time, I knew I could have my mani done and get to bed in 20 minutes tops. With one at-home manicure, I've already saved myself at least $20 vs going out to the salon!
Here's everything I use for at-home gel manicures.
The only real con is that you have to have a pretty steady hand, but that shouldn't be hard for anyone who regularly does their own nail polish at home!
What you need for an at-home gel mani
Tips for doing an at-home gel manicure
Don't put the polish all the way down to your cuticle.
Definitely use lint-free nail wipes
"Cap" your polish by making sure you swipe some across the tip top of your nail. It will make your manicure last longer.
Don't skip the prep, including using a cuticle eraser and this tool.
Normally, I can get a gel manicure to last 2-3 weeks. My at-home version is averaging about 2 weeks, which isn't bad!Have you tried to do a gel manicure at home yet? I'm hooked!