We have quite a few projects going on simultaneously, and the one I'm most excited about is a fairly small change.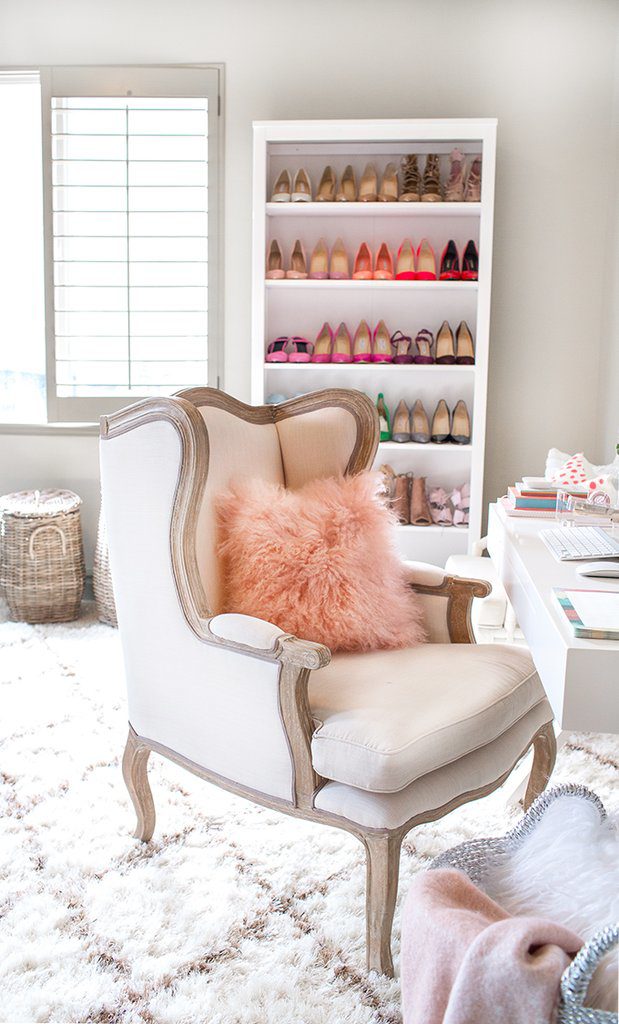 Source (office belongs to Christine of Hello Fashion)
Our house has 3 bedrooms upstairs, and one currently functions as my home office while the other is our guest room. We had originally chosen the bigger of the two for the guest room, and the smaller room currently houses my desk and also serves as my closet (a "cloffice," if you will). The smaller room is a bit darker because of the way it is situated, so I will typically spend my work from home hours downstairs in the bright dining room downstairs. It seems like a bit of a waste to hold onto the larger, brighter room for guests who only come a few times a year, so for a while I've thought about taking over the larger room and moving the guest room!
If you follow me on Pinterest, you may have noticed that a few new boards popped up – namely, one for a potential house addition, one for a bathroom redo, and one for random house projects. Our philosophy with our house has always been to make it our best space: So while we don't plan to stay in this one house forever, we want it to be as functional as possible for our lives. Last year we had a few big projects completed, including fencing in our backyard, installing central air via recessed ceiling cassettes, and turning a closet into a built-in dining room hutch. All three made big differences for us: The fence offers a lot more privacy than we had before, and it allows us to have the feel of a much bigger backyard, which is awesome for summer entertaining. Plus, it has made a world of difference in being able to just open the door and let Sprout go out instead of having to walk him every time he needs to go outside! I don't think I need to tell you why adding central air makes a difference (hah!). And we took a seemingly random coat closet in our dining room and switched it over to be a built-in hutch, which not only makes the room look more like a dining room but now we have a place to store all of the china we got for our wedding! (Previously, it was all in boxes in the basement, and I thought I would never ever use it if it wasn't in view!)
This year our plan is to update one of the bathrooms (specifically the floor, which is a terrible linoleum and needs to be updated), and to potentially add onto the house so that our entertaining space is larger. Because T comes from a larger family, hosting "just" his side can mean easily 10-12 people coming over, and our house just isn't set up for hosting more than 5-6 people at a time!
But anyway, back to my home office… I've been pinning images for years, so I thought today I would share some of my home office inspiration. I'm happy to share a before and after once we actually move the rooms around, too!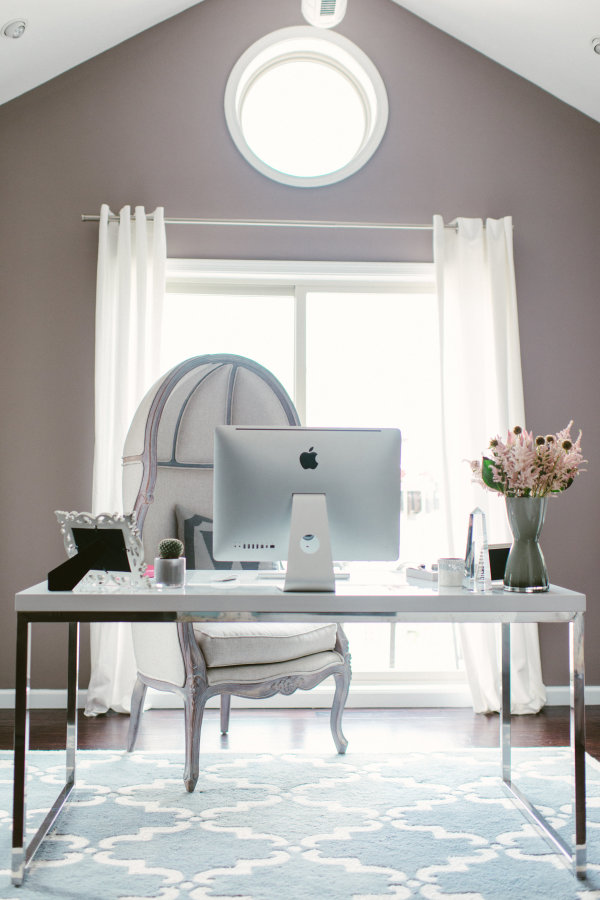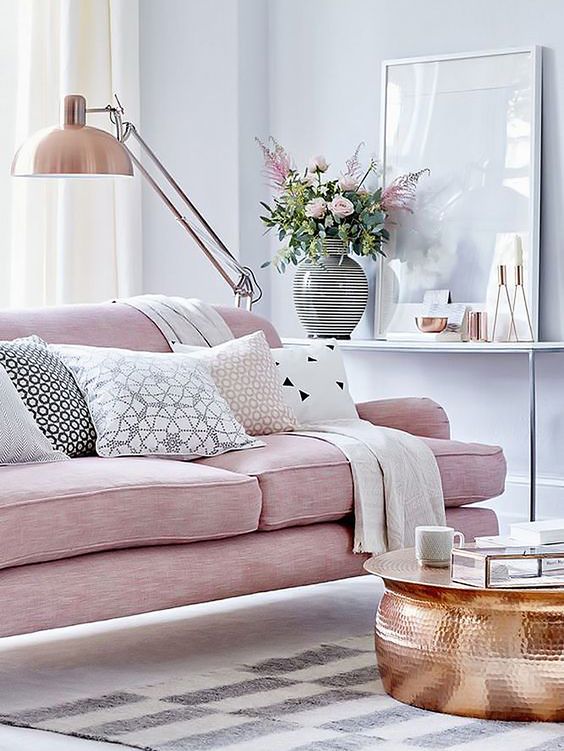 Source