Ever since I can remember, I've carried a big bag. I'm just one of those people who carries around everything – just in case.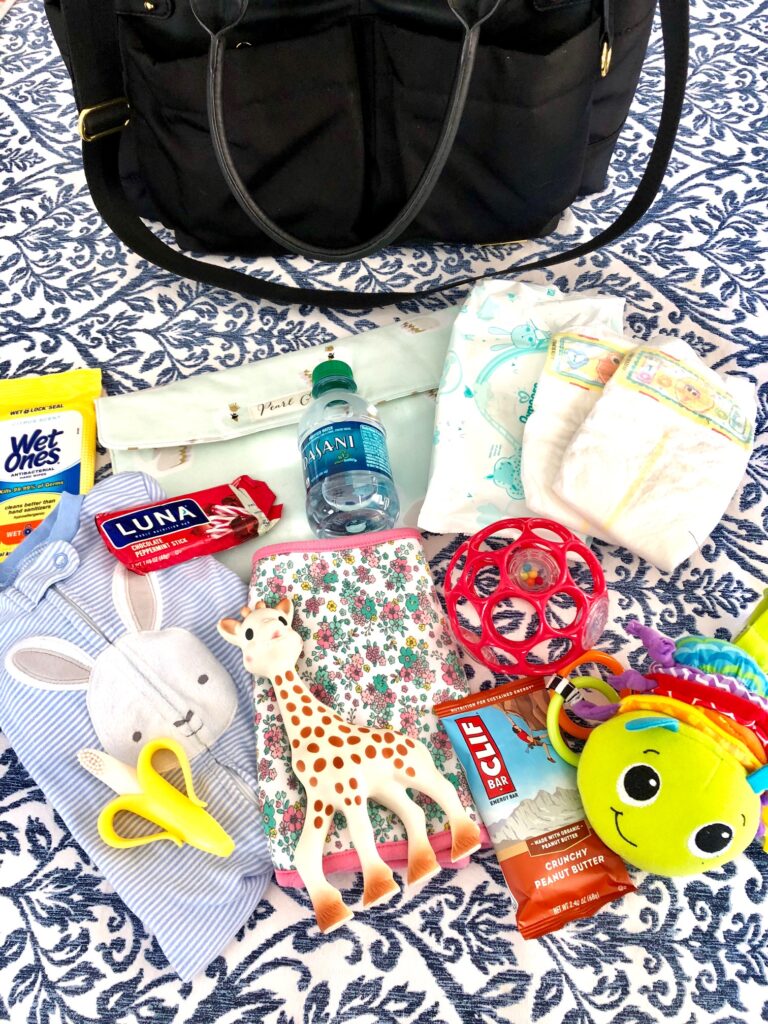 SHOP THESE DIAPER BAG ESSENTIALS

When I was looking for a diaper bag, I purposely chose one that looks like a bag I would carry anyway. It's a black tote with gold hardware and tons of pockets. And today I'm sharing what's inside! I literally just emptied the bag out, so you can see EXACTLY what the diaper bag essentials I carry every day!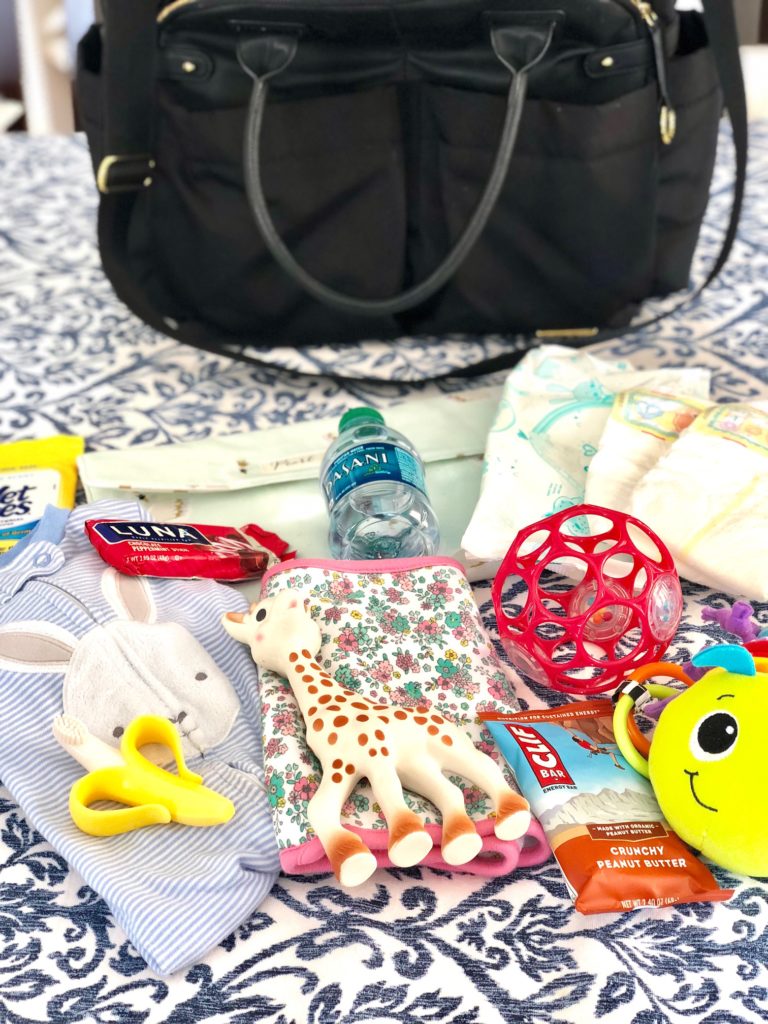 6 DIAPER BAG ESSENTIALS I USE EVERY DAY
Essentials that you would expect: Diapers and wipes (we use these), and my wallet
Diaper clutch: In the beginning I would bring my entire bag with me when I was out and had to change the baby. But now I leave the bag with whoever is out with me, and I just take this cute diaper clutch (with diapers and wipes inside).
E's favorite toys: Because you never know when you'll be out at lunch with a friend and she just decides she is DONE. Her favorites: The Oball, Sophie, this banana, and her favorite teethers. We also usually have "doodle bug" with us!

An extra outfit: Because shit happens. (LOL but for real)
Burp cloth: And usually more than one, because I will typically grab a burp cloth as I'm running out of the house just to be sure I have one! E has reflux, so I think we deal with more spit up than most? Though I'm not sure.
Snacks: I bring snacks for both of us. Breastfeeding made me ravenous in the beginning, so I got in the habit of stashing CLIF bars and fruit snacks in the bag for me. And I always have a small thing of baby oatmeal cereal and a bottle for E. I usually also carry a water bottle for myself!
On cold days: I throw in mittens, a hat (if she isn't already wearing one), and I'll grab a blanket to put in her car seat with her. Here's a whole post on the cold-weather gear we use to keep baby warm!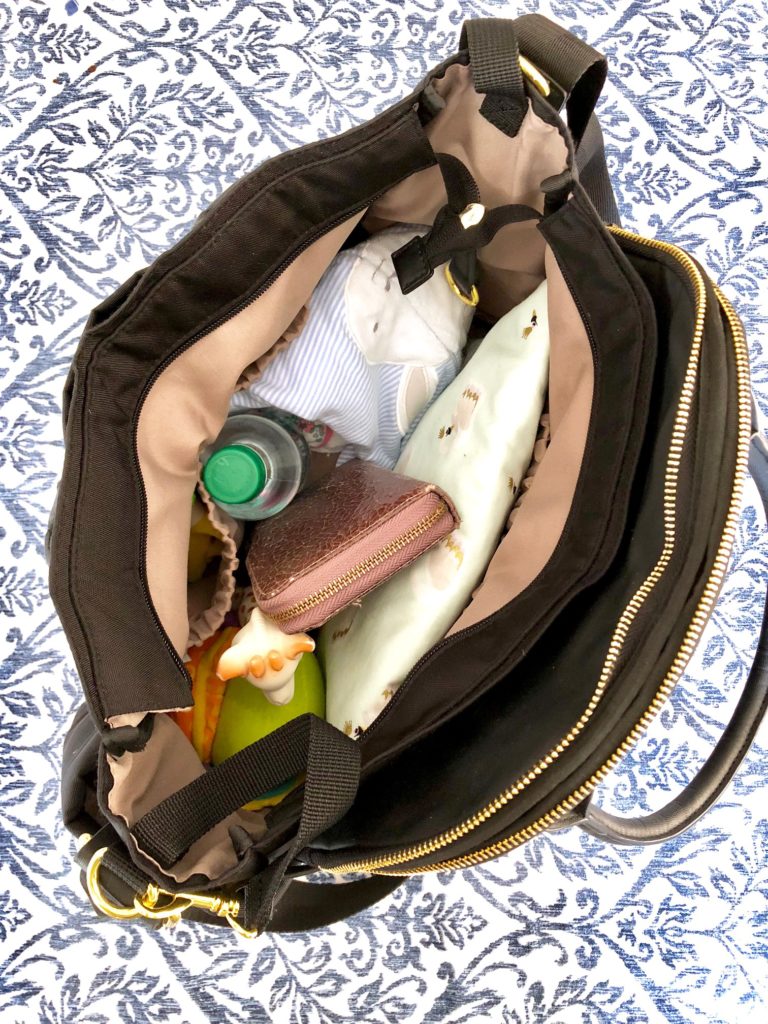 SHOP THESE DIAPER BAG ESSENTIALS

I'm linking up with a couple of other moms today (Lauren & Laura) who are sharing their own diaper bag essentials! Head over to their blog posts and say hello!
Loving these diaper bag essentials? Click here now for more motherhood tips!