I have a few posts waiting in the drafts, but I feel like I need to explain why I was a little MIA last week. Yes, I did get a post up on Monday (talking all about my commitment to cruelty-free makeup!), but otherwise I was DOWN, especially across social media. Here's why…
My husband (aka T, what I call him in real life and not just an initial) was on a business trip. Of course, because he was on said business trip, I threw my back out. Like I could not stand up straight, the only place I could be comfortable was lying on the floor, and I was pretty miserable. Throwing out your back is bad enough, but then knowing you have a toddler who needs you makes it worse.
Total sidenote, but can we talk about how cribs and car seats are not at all made for people with bad backs?
I'm super thankful that my mom and my mother-in-law were able to help me out a ton. I also have my older sister and my 2 best friends in the area, all within a 15-20 minute drive of me, who I know I can call for help. It really does "take a village" sometimes! Do you rely on family (or friends aka chosen family) for help? Whether it's for meals, childcare, or just in emergencies… thank goodness.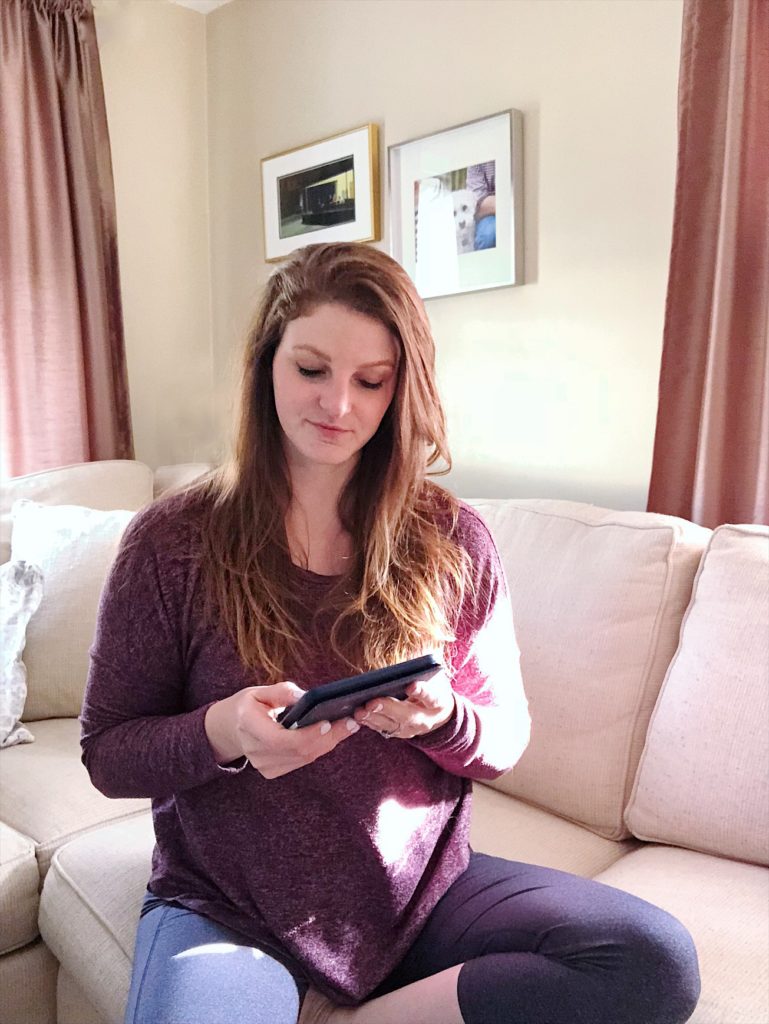 When life hits you hard, wear athleisure all day 😉
While I was recovering, I found some things I wanted to share, so here we go!
Lastly, I shared this photo on Instagram last week, and I keep looking at baby photos of E. I know she's only 17 months, but those squishy days feel like they were so so long ago!
View this post on Instagram

I can't believe this was almost a year ago 😳 (Also, don't zoom in on my double chin in the first photo. You did anyway, didn't you?) These candids are some of my favorites from the past year… Baby E was just having the best time at her first Easter 🐣 Sidenote: I keep looking at baby photos of my toddler and the baby fever is hitting hard. Why do they have to grow up so fast?? #squishybaby #momlifebelike #babytutu
Have a wonderful start to your week!